Keeping you safe at OFC 2022
19th November 2021 by Barbara Bray and Sarah Mukherjee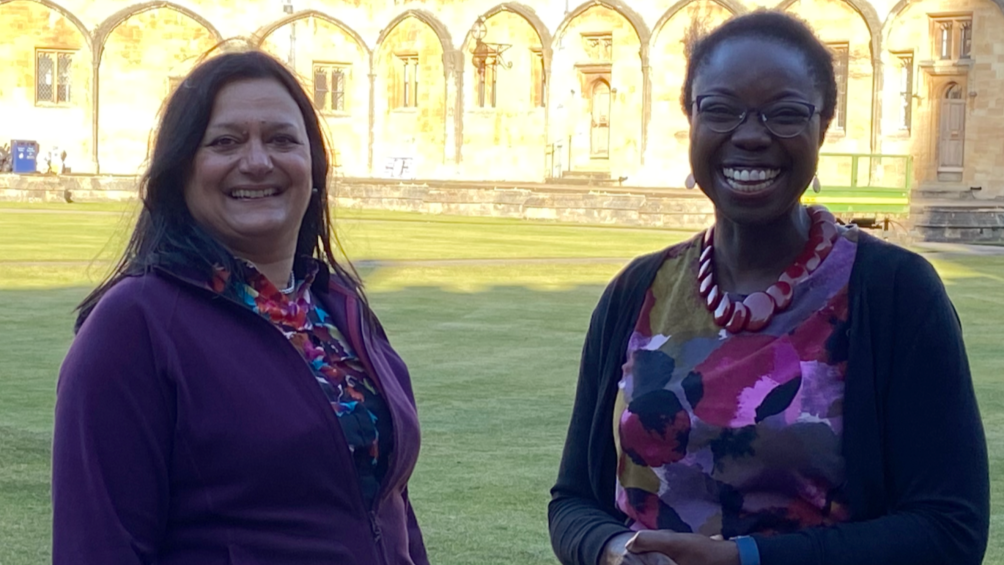 A letter from OFC Co-Chairs, Barbara Bray and Sarah Mukherjee
To all our OFC friends,
We hope you are keeping safe and well.
Yesterday the OFC Council met to discuss the conference, our programme and your safety at the event.
We are making great progress with the final programme line-up and have some exciting speakers to share with you over the coming fortnight. We are so looking forward to having an 'in-person' conference after so long apart.
The OFC has deep meaning for both of us, and we wanted share why this is. For Sarah it goes back as far as her student days, attending OFC as a volunteer and learning how the event plays a powerful role in influencing policy, the industry and those in grass root farming. And for Barbara, it has been an integral part of her leadership journey, helping shape how she regards agriculture's evolution to becoming more diverse, inclusive and innovative.
Our three-year tenure has not been easy; we have looked forward to delivering OFC22 since we became directors. Like many organisations and events, Covid-19 stopped us in our tracks. But we are determined that 2022 will go ahead.
We all know that the face-to-face Oxford Farming Conference is unique, in the quality of the discussions you have and the range of other delegates. Businesses have been founded, and lifelong friendships forged, in the conversations we have had in the halls and around the dinner tables. Whilst the networking and time together is important for us all we also want to ensure you feel safe and secure in attending, allowing you to make the most of the event.
Yesterday, the Council unanimously agreed that OFC should go ahead in January. In doing so we need to take some key steps:
We will be reducing delegate capacity. This will allow more space for you to enjoy the event.
We have committed to hiring in 'HEPA' filters to offer additional ventilation. Windows and doors will also be open, but during the colder times, they will be closed during talks and open during the breaks.
Additional frequent cleaning of the high touch points will be carried out by the facilities team at the venues, and hand sanitiser will be located throughout.
Whilst masks are currently not mandatory, we will be encouraging that they are worn when moving about the venue and in crowded areas, and everyone will be asked to take a rapid (lateral flow) test before attending. You can view our Covid Protocol guidance here.
If the government enforces any measures that restrict the conference from going ahead, you will receive a full refund of your conference ticket.
In making the commitment outlined above, the Conference will make a loss, something the Council feel is necessary to bear.
We hope this gives you the confidence to proceed and book your ticket, and for those of you who have already booked, to join us in January 2022.
Barbara Bray and Sarah Mukherjee
OFC Co-Chairs 2022