The Oxford Farming Conference
Stuart Agnew
Stuart Agnew is one of two UK Independence Party MEPs representing the East of England.  He is a farmer and lives in Norfolk.  Stuart is a member of the European Parliament's Agriculture & Rural Development Committee, where he is often a loan voice in speaking up for British farmers and trying to make the Committee understand the practical effects of their proposals on farmers, in the real world. He was a UKIP candidate in the 2001 General Election for Mid-Norfolk, the 2004 European Parliamentary Election (Eastern Counties), the 2005 General Election again for North Norfolk and also stood for the North Norfolk District Council in 2007.  Stuart was elected to the European Parliament in June 2009 and was UKIP's Parliamentary candidate for the Broadland constituency in 2010.Outside of UKIP, Stuart Agnew is a member of the National Farmers Union and served as their Norfolk County Chairman in 1998.  He was also the Norfolk Delegate to the NFU HQ Council from 2000 to 2009, when he relinquished the position on being elected to the European Parliament.  He is a keen campaigner on climate change and coastal erosion.His career has included farm management, serving as a Soil & Water Conservation Officer in Rhodesia and in the Rhodesian Army.  He currently farms near Fakenham, Norfolk, where he has 35,000 free range layers, 500 ewes and 400 acres of arable land.  Since being elected to the European Parliament, he has handed over much of the management of his farm to family members and outside consultants.Stuart is the author and presenter of a major lecture on the EU, which he has presented in schools, colleges and at many public meetings.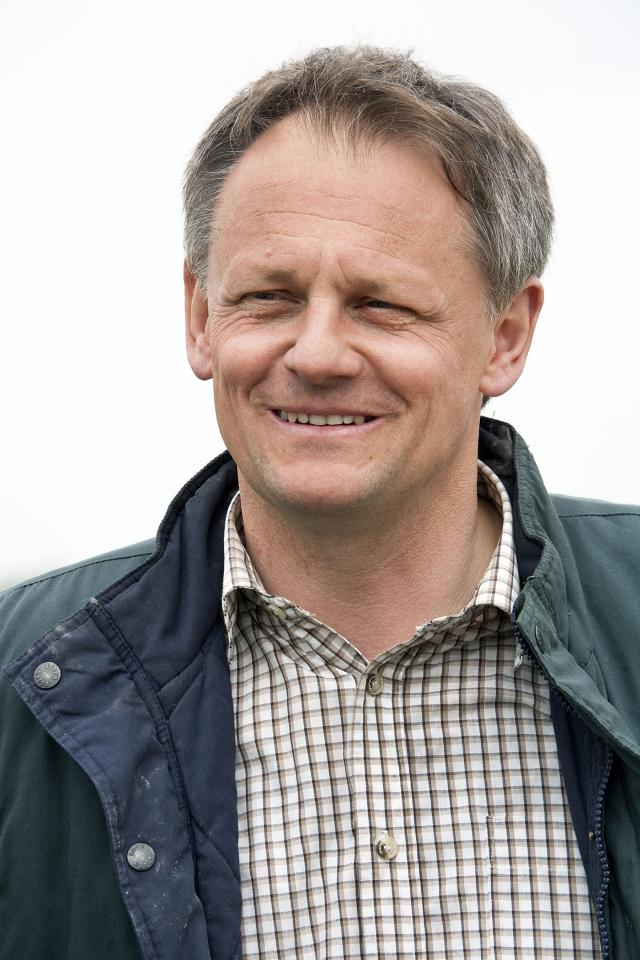 Andrew Blenkiron
Andrew Blenkiron is Estate Director on the 11,000 ac Euston Estate in Suffolk, a substantial and varied in hand farming operation extending to around 6,500 acres.  The cropping programme includes wheat, barley, triticale, 16,000 tonnes of sugar beet with 1,000 acres of vegetables irrigated by the 150 million gallon reservoir.  • In addition the estate supports let land, sheep, outdoor pigs, poultry, suckler cows, horses and stewardship.   • A number of tenanted farms extending to around 2,000 acres together with miscellaneous land lettings.• Forestry extending to around 1,500 acres including a thriving log sale business.• A residential portfolio of around 120 properties.• A commercial shoot and profitable deerstalking enterprise.  • An historic house and grounds open to the public.  • Various other commercial and charitable activities take place on the Estate.  Andrew comes from a family farming background, with his grandparents running a small tenanted hill suckler and sheep farm in Nidderdale, Yorkshire.  After leaving Harper Adams in 1987 he started his career by managing a unit in North Northumberland for 10 years.  Then he moved to Staffordshire in 1997 to work as an Associate for Smiths Gore, becoming head of the Farm Management Department for Lichfield Office, followed by a short time managing Crichel Farms in Dorset prior to moving to present role. He is a  member of the AFS Beef  and Lamb Sector Board and his overall ambition is to ensure that British agriculture regains the respect of the general population and is once again regarded as the one of the driving forces of the national economy.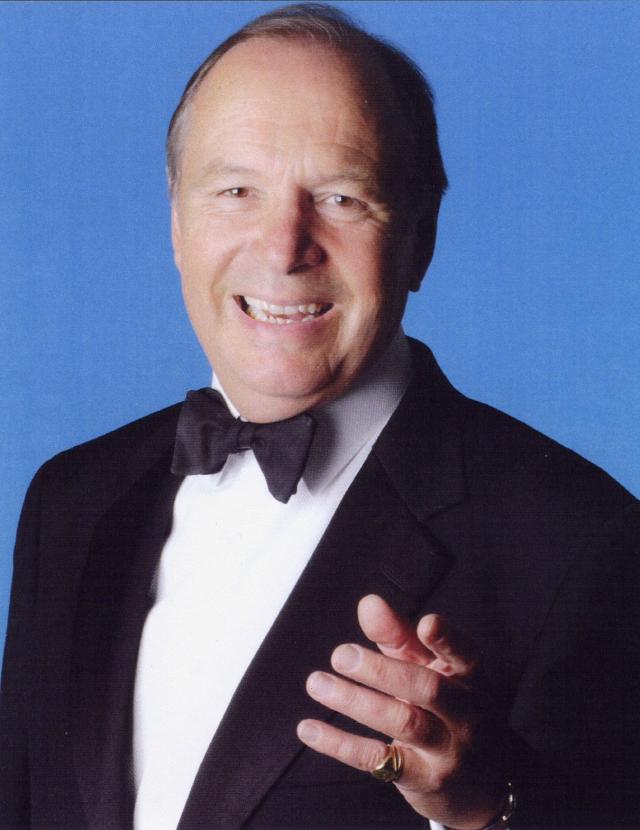 Charles Collingwood
Charles Collingwood's career has been extremely diverse and, consequently, he has many anecdotes from The Archers and the world of broadcasting and theatre.  In 1975, Charles joined The Archers, when he created the role of wealthy gentleman farmer, Brian Aldridge. Although this might be the role for which he is best known, he has also appeared in many TV series and theatre performances. He was a news-reader  for the BBC World Service for four years and  was the subject of This Is Your Life in 2003. He has also appeared in the Edinburgh Festival.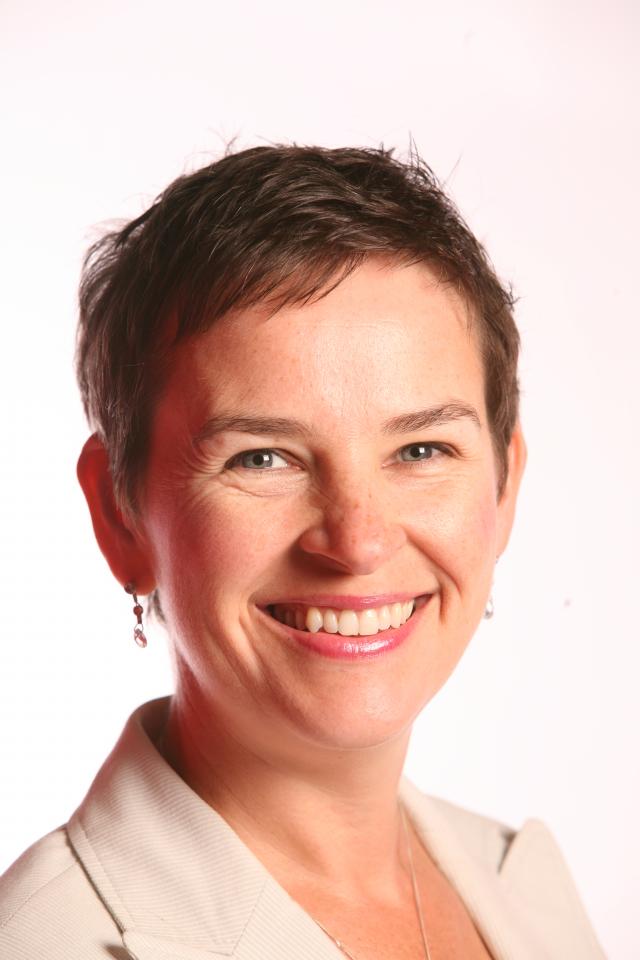 Mary Creagh
Mary Creagh has been the Labour MP for Wakefield since 2005. From September 2006 she was the Parliamentary Private Secretary to the Rt Hon Andy Burnham MP, in his roles as Minister of State at the Department of Health, Chief Secretary to the Treasury and as Secretary of State for Culture, Media and Sport.  She was then appointed by Prime Minister Gordon Brown as the Chair of the Manifesto Group on Public Health in 2007. She was also the Chair of the Labour Movement for Europe, and Vice-Chair of the All-Party Parliamentary Group on Genocide Prevention.  She was asked to serve as a Government Whip between June 2009 and May 2010. In October 2010 Mary was elected to Labour's Shadow Cabinet and was appointed Shadow Secretary of State for Environment, Food and Rural Affairs by Ed Miliband.    Before becoming an MP Mary was the leader of the Labour Group at Islington Council, and a lecturer at Cranfield School of Management. She previously worked for an international NGO in Brussels for five years and was public affairs manager for the London Enterprise Agency.She is married to Adrian Pulham and has a son aged eight and a daughter aged three.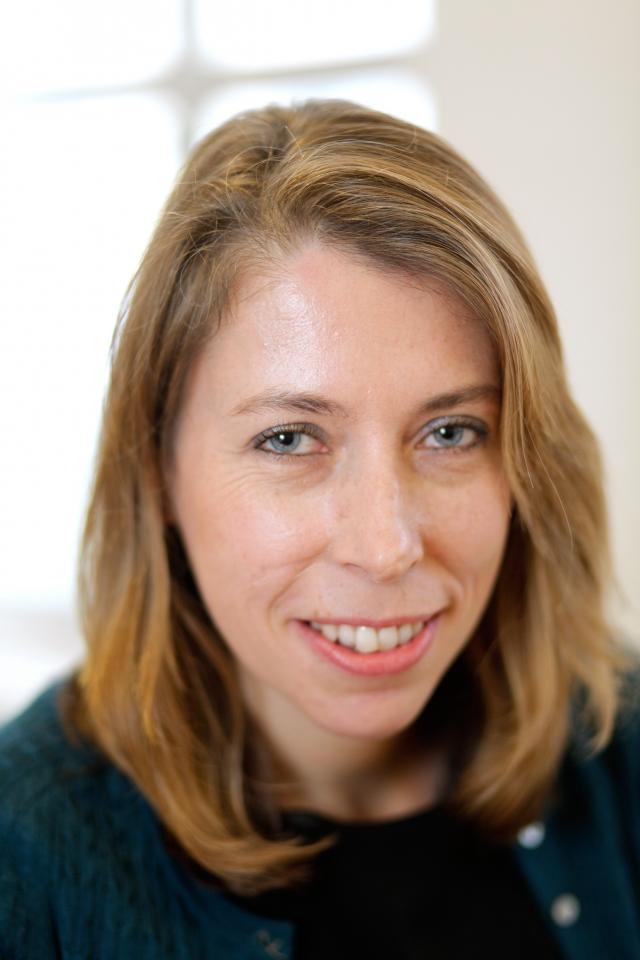 Sue Davies MBE
Sue Davies is Chief Policy Adviser, working on food issues at Which?. She is also Vice Chair of the Management Board of the European Food Safety Authority (EFSA) in a personal capacity. She represents consumer interests on a range of government committees and working groups, including the Responsibility Deal High Level Steering Group on Food, the Government's Green Food Project and the Expert Panel advising the Scottish Government on food standards delivery. She was previously a member of the Council of Food Policy Advisers and also represents BEUC, the European Consumer Organisation, in EU food policy discussions and Consumers International at the World Health Organisation, OECD and Codex. She is the EU Chair of the Transatlantic Consumer Dialogue (TACD) Food Policy Committee, a policy forum for EU and US consumer organisations. She was awarded the MBE in 2003 for services to food safety.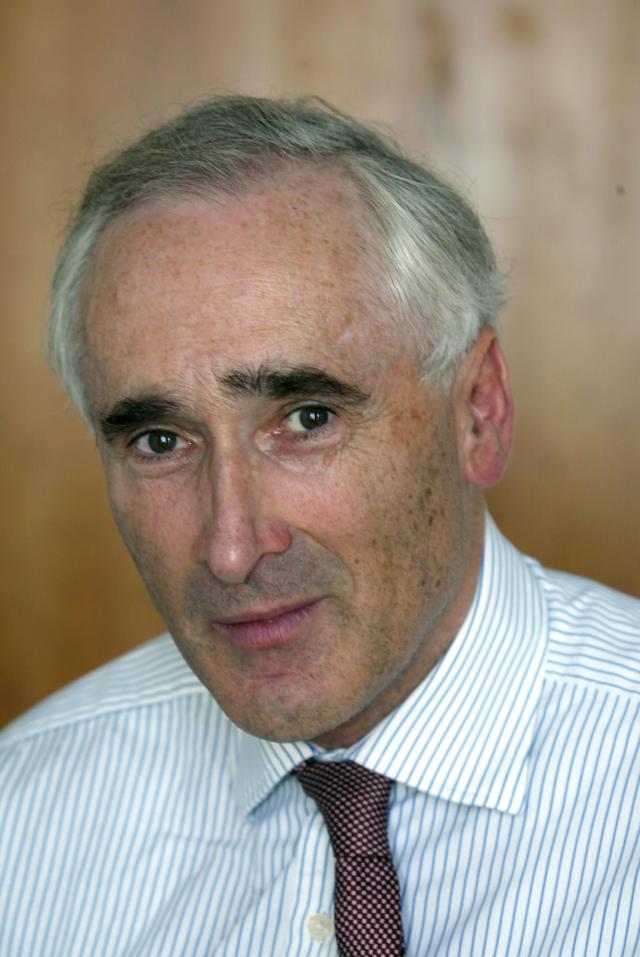 Matt Dempsey
Matt Dempsey is Editor of the Irish Farmers Journal and is also Chief Executive of the Agricultural Trust, publishers of the Journal and the Irish Field.  He is a former President of the European Agricultural Publishers Association and the Irish Grassland Association.  He is Chairman of the Board of the RDS.  Also, Matt is a past Chair of the National Agricultural Research Institute and ACOT, the national advisory and education body before their amalgamation into Teagasc.  A graduate in Agricultural Science from UCD, he also runs an intensive tillage and beef farm in Co Kildare.In 2010, Matt was awarded an Honorary Degree of Doctor of Science from University College Dublin and  in September 2011 received a  D.Litt from Harper Adams University College.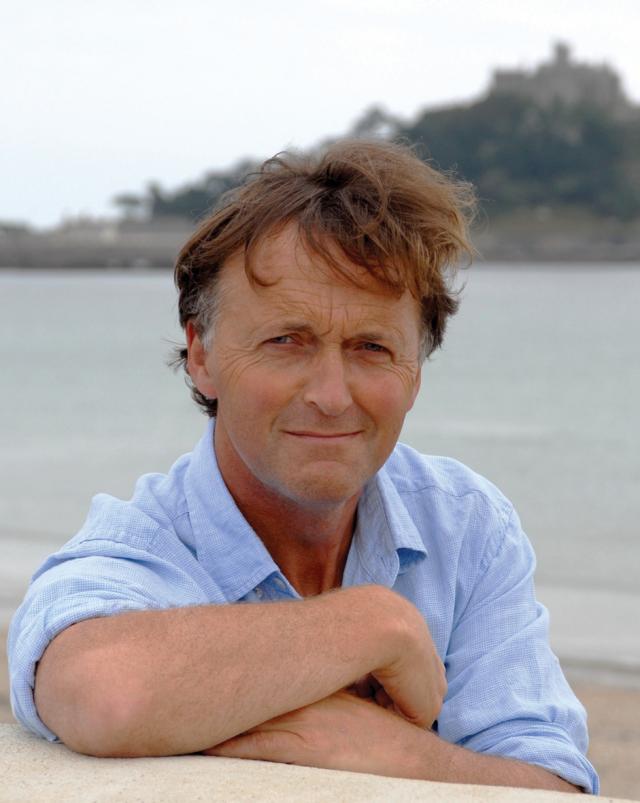 Andrew George
Andrew George MP has been the Member of Parliament for St Ives since 1997. He is a member of the Health Select Committee, and has previously served on the Communities and Local Government Committee from 2007 to 2010, and the Agriculture Committee from 1997 to 2000. He has served as Liberal Democrat Shadow Cabinet as Shadow Secretary for Rural Affairs (2002-2005) and for International Development between 2005 and 2006 and as the Party Leader's PPS (2001-2002). He also currently leads for the Party in the Commons on the Environment (Decc & Defra).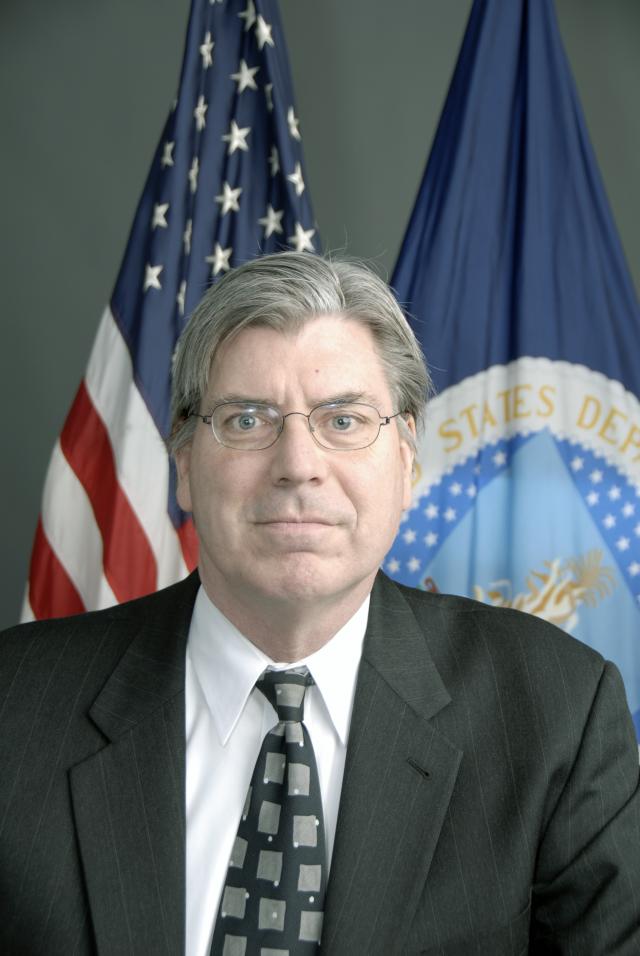 Dr Joseph W Glauber
Joseph Glauber currently serves as  Chief Economist at the Department of Agriculture (USDA).  As Chief Economist, he is responsible for the Department's agricultural forecasts and projections and for advising the Secretary of Agriculture on economic implications of alternative programs, regulations, and legislative proposals.  He is responsible for the Office of the Chief Economist, the World Agricultural Outlook Board, the Office of Risk Assessment and Cost-Benefit analysis, the Global Change Program Office, and the Office of Energy Policy and New Uses.  He also serves as Chairman of the Board of Directors of the Federal Crop Insurance Corporation.From 1992 to 2007, Dr. Glauber served as Deputy Chief Economist at the USDA.  In 2007 he was named the Special Doha Agricultural Envoy at the office of the U.S. Trade Representative where he served as chief agricultural negotiator in the Doha talks until January 2009.  In addition to his work in the Doha negotiations, he served as economic adviser at the so-called Blair House agreements leading to the completion of the Uruguay Round negotiations.  He is the author of numerous studies on crop insurance, disaster policy and U.S. farm policy.  He has also served as senior staff economist for agriculture, natural resources and trade at the President's Council of Economic Advisers and as an economist at the Economic Research Service, USDA.Dr. Glauber received his Ph.D. in agricultural economics from the University of Wisconsin in 1984 and holds an AB in anthropology from the University of Chicago.
Martin Harper
Martin Harper has been the RSPB Conservation Director since May 2011 and oversees the Society's work on conservation policy and advocacy, research and acquisition of nature reserves. Prior to joining the RSPB in 2004 as Head of Government Affairs, Martin spent five years as Conservation Director at Plantlife International, having previously run Wildlife & Countryside Link.  Educated at Oxford and University College London, Martin undertook fieldwork in the Comores and Mongolia before embarking on a career in policy and advocacy.  Away from work, Martin enjoys family life in Cambridge and the North East coast with his wife and two children. He claims that running keeps him sane, while Arsenal FC and the England cricket team provide him with emotional highs and lows.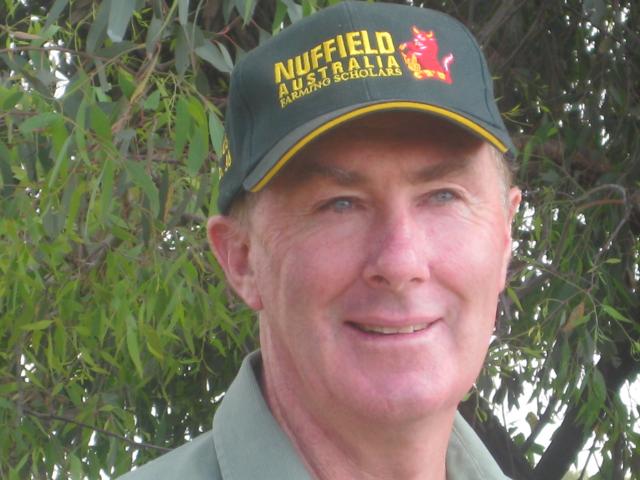 Terry Hehir
 Terry and his wife Pauline are dairy farmers in northern Victoria, Australia, milking 680 cows at Wyuna, near Kyabram in the irrigated Goulburn Valley. They farm 620 hectares (owned) and lease another 800 hectares, all certified organic (600 hectares irrigated, 500 hectares cropped/cereal, 80 hectares irrigated Lucerne hay production). Terry was awarded a Nuffield Scholarship in 1994, and is currently Chair of Nuffield Australia Farming Scholars.He is also inaugural Chairman of Organic Dairy Farmers Co-operative (ODF) which has grown from $16,000 farmer seed funding to a $17M business in nine years without introduced capital.  It now employs a CEO, five staff and has a range of branded products in major supermarkets and exports branded dairy products to eight Asian countries.Other roles in industry include a trustee of the Organic Federation of Australia, director of Australian Dairy conference (inaugural chair) and former deputy chair of Global Dairy Farmers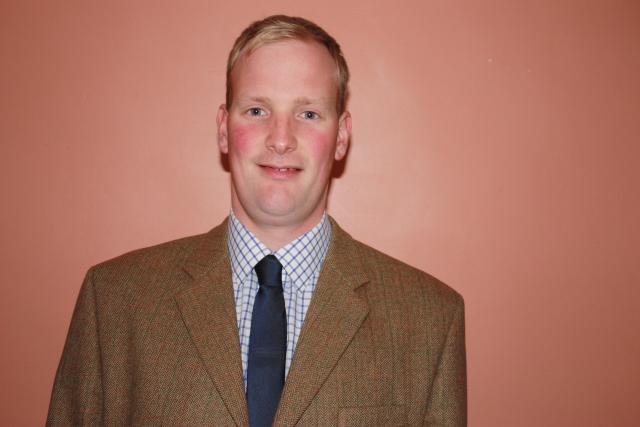 Mark Houlton
Mark attended Askham Bryan College and Kirkley Hall, Northumberland and currently works with sheep and beef. He has also worked in the dairy, pig and arable sectors, and related industries of livestock marketing and livestock procurement. Mark keeps his own flock of pedigree Blue Faced Leicester sheep, which he shows, together with a Swaledale flock. He is passionately interested in farming and his working, leisure and social life are based around agriculture. Mark is active in the Young Farmers Club where he has held a number of roles including Club Chairman, County Vice Chairman and National Committee Membership. As chairman he led his own club to win Annual County Rallies in both 2007 and 2008. He has both judged and competed in stock judging competitions, representing his County in national events.A member of the advisory board of LEAF (Linking Environment and Farming) which promotes environmentally responsible farming, Mark  also sits on the Agriculture and Rural Affairs Committee for the National Federation of Young Farmers.Mark's ambition is to become a livestock auctioneer or similar role supporting the agricultural industry.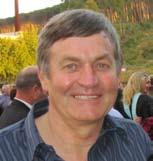 Nigel Lok
Nigel Lok is first generation farm owner in the Tsitsikamma region of South Africa. He manages 800 cows on pasture with forage supplementation and concentrates feed in parlour according to each cow's individual requirements (production and body condition). Of particular interest to Lok is the automation of all aspects of individual cow management to allow optimum individual performance in large herds.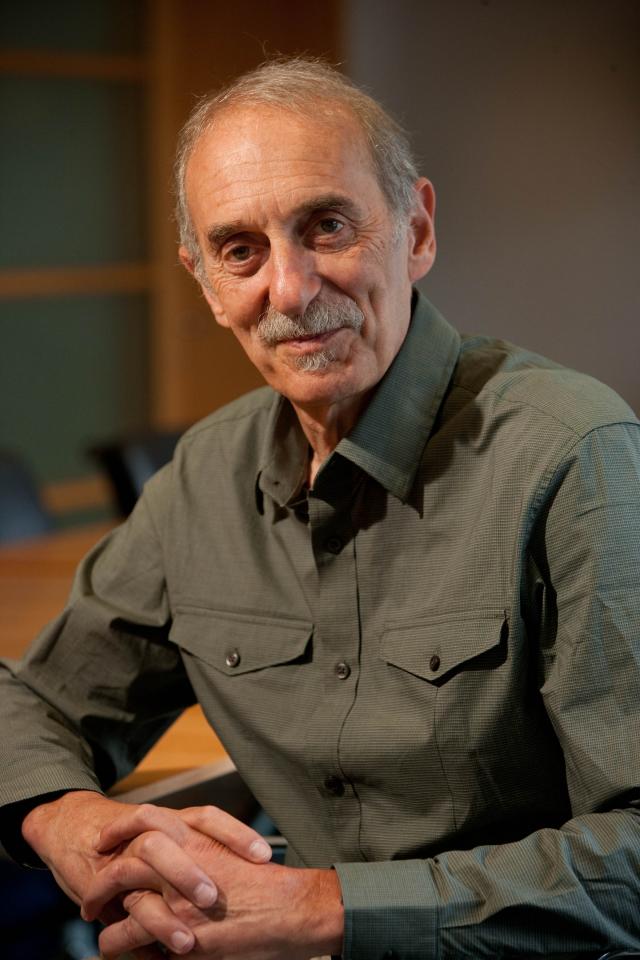 George Magnus
George Magnus is the Senior Economic Advisor to UBS Investment Bank, a position to which he was appointed in 2004, following a seven-year spell as the Chief Economist. He is the author of The Age of Ageing - how demographics are changing the global economy and our world (John Wiley & Sons), and Uprising: will emerging markets shape or shake the world?
Mr. Magnus's previous positions include Chief International Economist at UBS before the merger with Swiss Bank Corp, head of fixed income research and then Chief Economist at SG Warburg (1987-95), Chief International Economist at Chase Securities (1985-87, previously Laurie Milbank), Senior Financial Economist and then Head of Economics (EMEA region) at Bank of America (1977-85), European Economist at Lloyds Bank International (1974-77) and Economics Writer at the Central Office of Information (1972-74).
Mr. Magnus received an MSc Econ from the School of Oriental and African Studies, and taught Economics at both the Central London Polytechnic (now University of Westminster) and the University of Illinois, where he was engaged in research on employment creation issues in less developed countries at the Institute of Labour and Industrial Relations.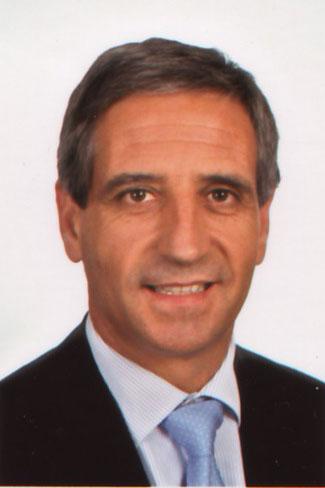 Juan Antonio Marhuenda Berenguer
Juan Antonio Marhuenda Berenguer is Director of Production for PRIMAFLOR (1989-2011) in Almeria, Spain, which is dedicated to the production of vegetables and fresh cut salad. From 1981-1987 he was responsible for vegetable crops with PASCUAL HERMANOS.  Educated at Ingeniero Agrónomo, Universidad Politécnica de Valencia 1982, Gestión y Contabilidad de Cooperativas Agrárias ETSIA 1981 and General Manager Program IESE Business School 2006.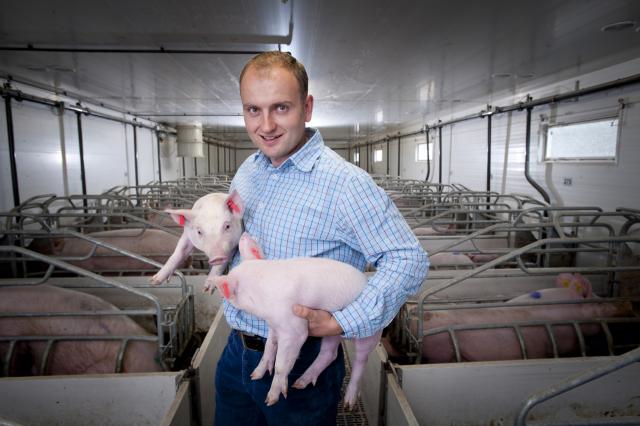 Andrew McCrea
Andrew McCrea , from County Tyrone Northern Ireland, developed his father's pig finishing business into a highly successful 750 sow weaner production unit.  He won the FW Pig Farmer of the Year Award in 2010 for entrepreneurship and successful use of advanced technology which enables him to improve production efficiency and accuracy. Andrew has received many accolades for being a great ambassador for the industry.

Andrew Opie
Director of Food & Sustainability at BRC, Andrew heads up the food and sustainability policy team which covers a wide range of regulatory and policy issues. Key issues are food legislation, food safety, the role of supermarkets, sustainable sourcing and production, climate change, waste, ethical labour and trade issues. He and his team are extremely active in London and Brussels, liaising with key Government departments and agencies, including FSA, Defra, Department of Health and the European Commission.
Andrew has been at the BRC since 2005 and previously was Head of Policy Services at the National Farmers' Union. He is also a qualified chartered surveyor.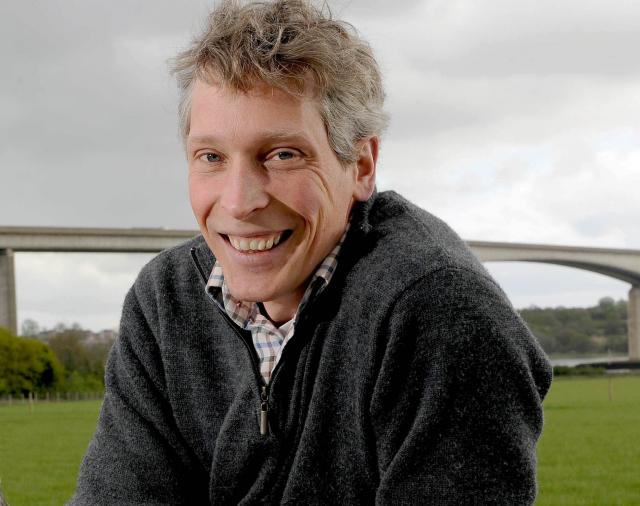 Oliver Paul
Born and raised in Suffolk and part of the (BOCM) Pauls Agriculture family, Oliver's destiny was mapped out.  However, having completed a Masters in Environmental Geochemistry, Oliver joined a global computer systems integrator as a business consultant and worked in London and across Europe for a several years before planning his return to the family farm. His interests, business and pleasure, include a herd of pedigree Red Poll cattle, several farm diversification projects and agri-environment schemes and a handful of daughters.  Most of Oliver's time is committed to the Suffolk Food Hall, a collaboration of businesses he established with his cousins in 2007, which has been awarded by the national farm shop association (FARMA) Best on Farm Butcher in Britain '10 and is a finalist for the Farmers Weekly National Farm Diversification of '11 award.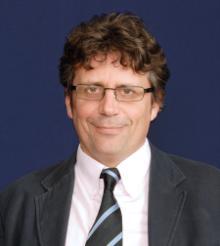 Dr Alan Renwick
Alan Renwick has been Head of the Land Economy and Environment Research Group at SAC since September 2004. Prior to this, he spent 12 years in the Centre for Rural Economic Research in the Department of Land Economy, University of Cambridge. He completed his BSc (Hons) in Agricultural Economics at Wye College and his PhD at Newcastle University. His main area of work has been in policy evaluation, particularly involving commodity regimes and agri-environmental policy and he has undertaken studies for such bodies as Defra, Environment Agency, National Audit Office and the HGCA. In addition, he has undertaken considerable work on the economic analysis of crop production and the wider farm business. Currently he is leading a five-year programme of research for Scottish Government on Sustainable Farming Systems. Other projects recently completed include an analysis of the impacts of trade liberalisation on the UK; an examination of the implications of the adoption of energy crops on the farm business; and a study of the future development of agriculture in the UK.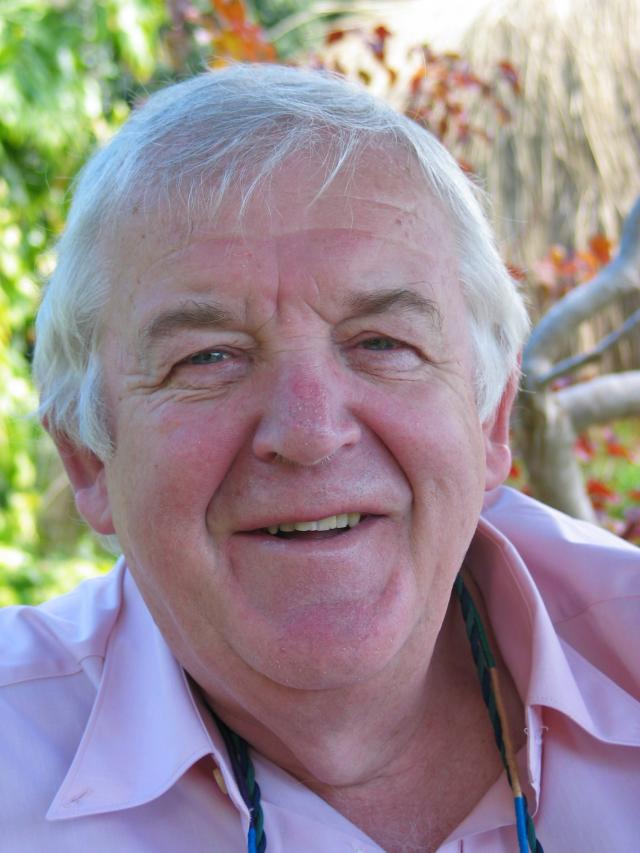 Mike Roberts MBE
 Mike Roberts MBE is the founder, director and winemaker of Ridgeview Wine Estate.  After selling their successful IT hardware and software company Mike and Chris Roberts founded Ridgeview Wine Estate in 1994, specialising in traditional method  sparkling wine from Champagne grape varieties. The site on the South Downs of Sussex was chosen for its uncanny similarity in climate and soil to the Champagne region in France.  In just 11 years of sales Ridgeview has won over 140 medals and 20 trophies in International and National Competitions. In 2010 Ridgeview received the trophy for best sparkling wine in the world in Decanter World Wine Awards, the first time this trophy has ever been awarded outside Champagne.  Mike is Chairman for English Wine Producers, a board member of the United Kingdom Vineyards Association and on the steering committee for the DEFRA wine standards reform policy. He was awarded and MBE in 2001 for his services through his position as Chairman of the English Wine Producers. Ridgeview is a family concern with both Mike's children and their partners having crucial roles within the business. Ridgeview is planning a steady growth in production of which around 25% will represent exporting Ridgeview English Sparkling wine around the globe.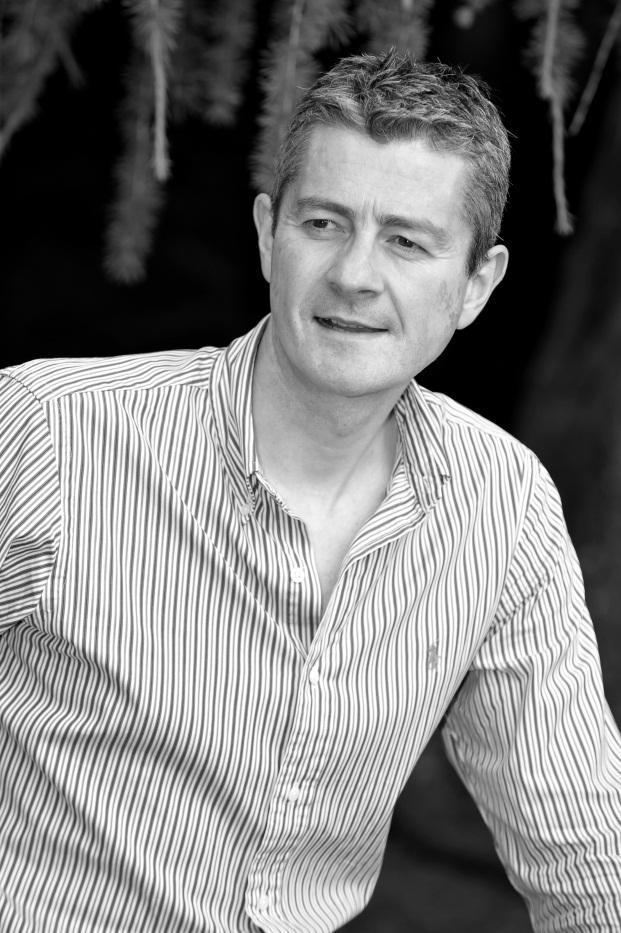 Siôn Roberts
Siôn lives in Market Harborough in Leicestershire and has been closely involved with the British food and farming industry for over 25 years. He led the management buy-out to form European Food and Farming Partnerships LLP and as senior partner helps a wide range of food and farming clients in their strategic planning and business implementation.He started his career in the mid-1980s working as a commodity trader with Bunge & Co, a South American Commodities House. Following that, as Chief Economist at the National Farmers Union, he provided analysis and advice on key issues facing the UK farming industry through the 1990s. After leaving the NFU in 2001 he was attached to the Cabinet Office and acted as economic adviser to the Curry Commission.
Rt Hon Caroline Spelman MP
Caroline Spelman has been the Member of Parliament for Meriden since 1997. In Opposition, she served in the Shadow Cabinet, covering the Environment, International Development and Communities and Local Government portfolios, as well as holding other senior posts. Before entering Parliament, Caroline had an extensive career in the agriculture sector, with fifteen years in the agriculture industry and in-depth experience of the international arena, including as deputy director of the International Confederation of European Beet Growers and a research fellow for the Centre for European Agricultural Studies. She has also authored a book on the non-food use of agricultural products.
Caroline is fluent in French and German and holds a BA First Class in European Studies from Queen Mary College. She is married with three children.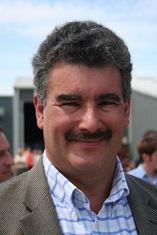 Nick Vermont
Nick began his career with McCain Foods (GB) Ltd 25 years ago.  In 2005 he was appointed CEO and his responsibilities now encompass South Africa, Eastern Europe and PAS (Grantham), retaining responsibility for GB and Ireland, which he previously held as Managing Director of GB for seven  years.Nick was an existing member of the British Potato Council since its inception in 1997 and is currently Chairman of the Marketing Committee and a member of the executive committee of the Food & Drink Federation Council.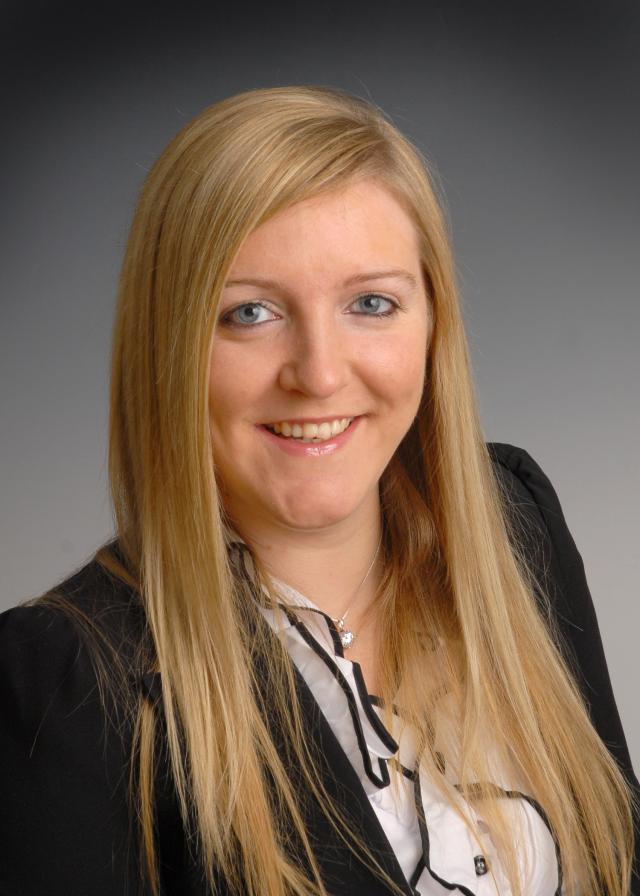 Milly Wastie
As well as being chairwoman of NFYFC's agriculture & rural affairs steering group, Milly is Vice chairman of council, East Midlands area chairwoman, Northants rep on the NFYFC council and works as East Midlands regional officer for the Royal Agricultural Benevolent Institution.Milly has just been elected to represent YFC members across Europe as the promotion of agriculture representative for CEJA (European Council of Young Farmers) which feeds into the office of DG AGRI. In 2010 she was shortlisted for the national young achievers award for commitment to the voluntary sector and has completed a BA (Hons) in Business and Management. In her spare time Milly enjoys showing cattle, horse riding, cooking and hopes one day to have her own radio show or present on TV.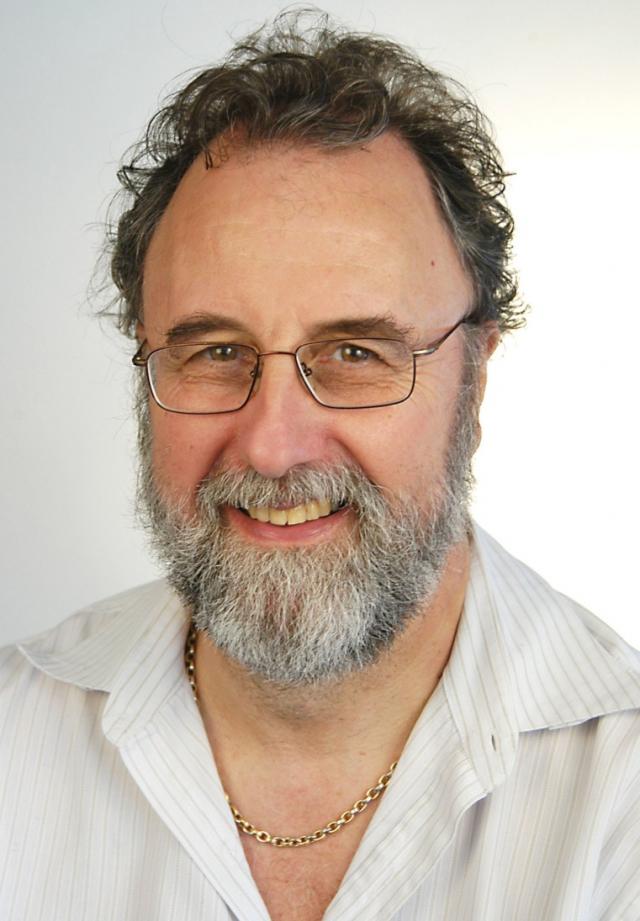 Professor Bob Watson
Professor Watson's career has evolved from research scientist at the Jet Propulsion Laboratory, California Institute of Technology  to a US Federal Government programs manager/director at the National Aeronautics and Space Administration (NASA), to a scientific/policy advisor in the US Office of Science and Technology Policy (OSTP)at the White House, to a scientific advisor, manager and chief scientist at the World Bank, to a Chair of Environmental Sciences at the University of East Anglia, the Director for Strategic Direction for the Tyndall centre, and Chief Scientific Advisor to the UK Department for Environment, Food and Rural Affairs.   In parallel to his formal positions he has chaired, co-chaired or directed international scientific, technical and economic assessments of stratospheric ozone depletion, biodiversity/ecosystems (the GBA and MA), climate change (IPCC) and agricultural S&T (IAASTD).  Professor Watson's areas of expertise include managing and coordinating national and international environmental programmes, research programmes and assessments; establishing science and environmental policies - specifically advising governments and civil society on the policy implications of scientific information and policy options for action; and communicating scientific, technical and economic information to policymakers.   During the last twenty years he has received numerous national and international awards recognising his contributions to science and the science-policy interface, including in 2003 Honorary "Companion of the Order of Saint Michael and Saint George" from the United Kingdom; 2010  the Blue Planet Prize and 2011 being elected as a Fellow of the Royal Society.