Bursaries and Scholarships
The 2024 Oxford Farming Conference, running from 3 to 5 January will once again support more than 40 individuals through bursaries and scholarships, allowing them to attend the event, which will look at "The Power of Diversity" including people, land, income, society and farming systems, to name a few topics.
With a strong focus on networking and social activities and a commitment over the last few years to develop OFC so it is as inclusive and accessible as possible, these scholarships and bursaries will enable those who may otherwise face social or economic barriers, the opportunity to experience one of the UK's leading agricultural events.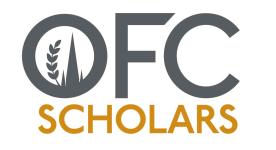 Sponsors now invited to book scholar places
The OFC Scholars Programme aims to give young people the opportunity for peer-to-peer networking and to share views and ideas, while gaining access to key skills development training. We firmly believe that the exciting 2024 OFC scholars programme provides an excellent opportunity for Scholars to experience the UK's leading agricultural conference while gaining valuable skills to foster leaders of tomorrow.
The programme welcomes a broad diversity of individuals, including those from non-traditional sectors and backgrounds, and reflecting a broad diversity of geographical and academic experience. We also encourage and welcome applicants from outside of the agriculture sector including those who haven't studied agri-food subjects.
We ask that Scholars should be aged under 30 years and have not previously attended the conference. We also encourage Scholars to be appointed by end of September 2023 to ensure Sponsors and Scholars obtain maximum value from the programme.
Breaking Barrier applications are now closed for 2024
As part of our commitment to encouraging and supporting diversity and inclusion we launched the landmark Breaking Barriers Scholarship 4 years ago. For OFC 2024, the Breaking Barriers Scholarship, in partnership with McCain Foods, will support five individuals. This unique opportunity is open for people aged under 30 years old, who identify as Black or Person of Colour (BPOC) and have an interest in the food, farming, and agricultural sector. Individuals do not have to be working or studying in the sector currently.
The fully-funded Breaking Barriers programme includes the complete OFC 2024 Scholars programme PLUS additional benefits.
Click here to find out more and apply
Applications are now closed for 2024.
The Inspire Programme enables ambitious candidates from the rural and agri-food sector to attend the Oxford Farming Conference, develop their own network and leadership skills, and receive support from industry bodies and professionals, ahead of the conference.
CRITERIA
30 to 45 years of age
Actively involved in the rural, food and/or farming sector
Not attended OFC in the last three years
Not participated in the Inspire Programme before
Able to attend the full conference in January 2024
Able to attend the pre-conference Inspire day away in London in November 2023
Able to meet your own transportation costs for all events included in the programme
Resident in the UK
Click here to find out more and apply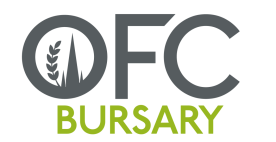 Now open for applications, closing at 5pm on 31st October. 
To further the OFC's charitable objectives, the voluntary Council of Directors have been working to secure support from businesses and trusts, to enable the conference to offer bursaries to individuals who may otherwise be unable to attend the event due to financial constraints.
Awarded to individuals who are actively working in the food, farming and agricultural sector, or with an evidenced pathway to enter the industry, these bursaries will fully-fund the cost of a ticket to the conference in Oxford from 3 to 5 January 2024. This is kindly supported by NFU Mutual Charitable Trust and other partners.
Applicants will be responsible for covering their own travel, accommodation and meal costs. 
You must be a resident in the UK, and OFC is keen to see applications from individuals who may have recently moved to the country as a result of conflict overseas.
CRITERIA
    18 years of age or over
    Not attend the Oxford Farming Conference before
    Able to attend the full two-day conference in Oxford in January 2024
    Resident in the UK
    Facing social or economic barriers that might prevent attendance, at this time.