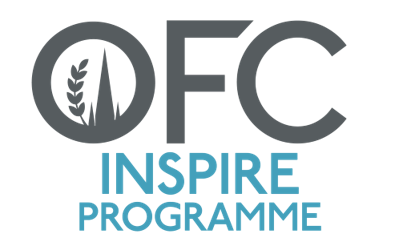 A bursary programme supporting food and farming professionals to attend the Oxford Farming Conference.
The Inspire Programme enables ambitious candidates from across the rural and agri-food sector to attend the Oxford Farming Conference for the first time. In particular, Inspire is intended to provide the opportunity to attend the Conference for those who may otherwise face social or economic barriers to attend.  
Building on the OFC's successful Scholar programme, Inspire candidates are selected on merit and get to spend an away day together before the Conference, developing contacts, skills and connections that will enable them to maximise their OFC experience in January.  
In addition to time at the conference, the group have the opportunity to develop their own network and leadership skills, and receive support from industry bodies and professionals, including programme sponsor TIAH.
The package includes:
An away day event, hosted 30th and 31st October 2023, in London

Complimentary ticket to the full conference

, taking place 3 to 5th January 2024

Two night's accommodation during the conference, at the stunning Christchurch College

Attendance at the Chair's Welcome Reception

One dinner at the conference (Christ Church Dinner)

Support from one of the OFC Directors.

The potential for post-conference events and activities, supported by OFC and TIAH.
Criteria:

  
In order to apply you must meet the below criteria: 
30 to 45 years of age
Actively involved in the rural, food and/or farming sector
Not attended OFC in the last three years
Not participated in the Inspire Programme before
Able to attend the full conference in January 2024
Able to attend the pre-conference Inspire day away in London in November 2023
Able to meet your own transportation costs for all events included in the programme
Resident in the UK
*Applications are welcomed from individuals who have attended OFC three or more years ago, but the Directors would look for a clear demonstration of how the Inspire programme would further your career and offer a different opportunity to when you previously attended the conference.  You will be asked to state what year you attended and if you attended as part of another programme (scholar, bursary, breaking barriers, funded place by organisation, or via your own means)
How do you apply:
Applications are now closed for 2024.
The panel will review and shortlist applicants, notifying the successful candidates week commencing 2 October 2023.
What do past Inspire delegates say:
"There are very few opportunities you get where you can be with such a diverse spectrum of the Ag industry, all so passionate about what they do, but also so open listening to each other's thoughts and perspectives.  Many times I've been in discussion groups or committees where I feel unable to speak up and share my views without fear of standing out or saying the wrong thing.  Within the Inspire group  that has never been the case, in fact I've constantly felt encouraged and supported to be open with my thoughts and views and know that, as with everyone else's, a good honest and open discussion is there to be had and explore those ideas more." Charles Goadby
"The Inspire programme is a cracking way to be involved in discussions at the sharp end of current issues within the food industry. It is well organised & focuses on developing important skills when in group situations. It's been a great opportunity to meet such a diverse set of people working within the sector and I'm sure will stand us in good stead for the churn of change coming our way." Joe Fisher
About the sponsor: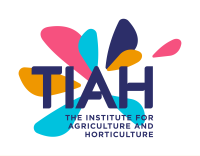 TIAH is agriculture and horticulture's professional body. As the home of skills and careers support, they help people and business fulfil their potential and the industry thrive. 
TIAH supports a profitable and sustainable industry by transforming the approach to training and skills development. They seek to embed a culture within the industry of lifelong learning for all.  
TIAH: working together to grow agriculture and horticulture's people