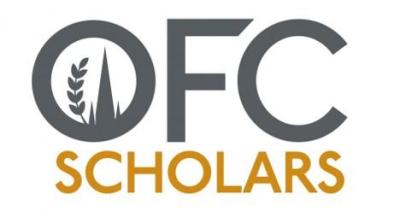 We are delighted to announce the launch of the Oxford Farming Conference Scholars Programme 2024, in partnership with McCain Foods GB. The programme will involve a hybrid model with an opportunity for Scholars to attend the live conference in January 2024, a 1-day in-person training forum in London in November 2023, as well as a series of online bespoke webinars that will be made exclusively available to the Scholars.
The OFC Scholars Programme aims to give young people the opportunity for peer-to-peer networking and to share views and ideas, while gaining access to key skills development training. We firmly believe that the exciting 2024 OFC scholars programme provides an excellent opportunity for Scholars to experience the UK's leading agricultural conference while gaining valuable skills to foster leaders of tomorrow.
So how does the Scholar Programme work?
Any sponsor, organisation or group can book a Scholar place for OFC24. It is then up to them how they nominate the individual that will receive the opportunity. For some, they do an open call and ask for applications, managed by the organisation and promoted via their own channels. However please do tag OFC, as we will always help spread the word.
Others will have already identified the individual they wish to send, for example, it could be an apprentice who works for them, the chair of a voluntary group or a young person who has won a competition.
Once the scholar place has been booked and paid for, OFC will then get in touch with them and invite them to be part of the programme, where they will benefit from a range of training, webinars and an exclusive session at OFC24. Scroll down this page to see what is included.
The cost for a Scholar for OFC 2024 will be £750 ex VAT. If you would like to reserve a place, please contact the OFC Secretariat via secretariat@ofc.org.uk who will be pleased to help.
Please note, travel costs for 2024 scholars are not included in the above price. We kindly ask sponsors to set aside additional funds for the aforementioned travel and to liaise directly with their Scholars regarding the cost and reimbursement of travel for both the away day in November 2023 and the conference in January 2024.
A comment from the partner.
"McCain are delighted to be partnering with the Oxford Farming Conference in supporting the OFC Scholars and Breaking Barriers programmes in 2024. We are so proud of the relationships we have with our 250 growers across the UK and are pleased to support the OFC, who play a pivotal role in championing agriculture, developing young people and supporting inclusion."
James Hopwood, Director, Grower Relations, McCain GB&I
OFC 2023 Scholars Programme: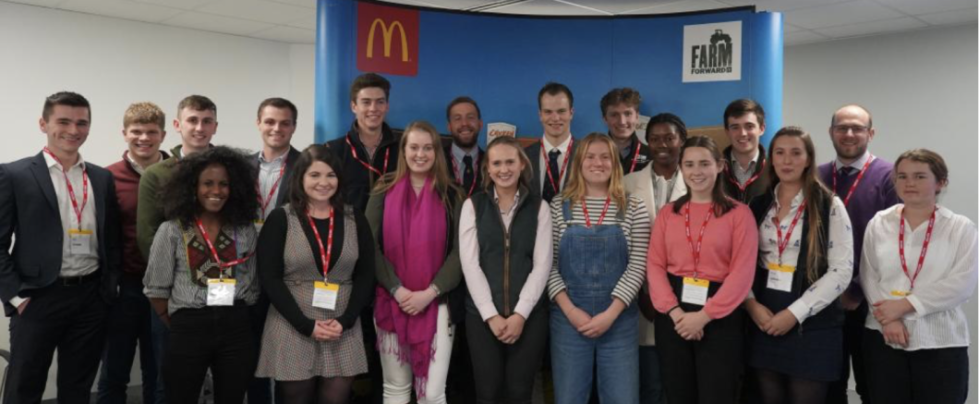 The programme welcomes a broad diversity of individuals, including those from non-traditional sectors and backgrounds, and reflecting a broad diversity of geographical and academic experience. We also encourage and welcome applicants from outside of the agriculture sector including those who haven't studied agri-food subjects.
We ask that Scholars should be aged under 30 years and have not previously attended the conference. We also encourage Scholars to be appointed by end of September 2023 to ensure Sponsors and Scholars obtain maximum value from the programme.
Exclusive OFC 2024 Programme:
Introductory informal webinar to meet and greet 2024 Scholar cohort and provide an overview of the programme. Date tbc
One-day in-person event in London on 20th November 2023, in collaboration with McCain Foods. The agenda will include an Equality, Diversity and Inclusion workshop, and a social media training workshop.
An online interactive webinar in November/December 2022 (date TBC).
In-person leadership and communications training on Wednesday 3rd January 2024
Full attendance, accommodation and meals at the Oxford Farming Conference 2024 (3rd to 5th January)
OFC Breaking Barriers Scholarship
As part of our commitment to encouraging and supporting diversity and inclusion we launched the landmark Breaking Barriers Scholarship 4 years ago. For OFC 2024, the Breaking Barriers Scholarship, in partnership with McCain Foods GB, will support five individuals. This unique opportunity is open for people aged under 30 years old, who identify as Black or Person of Colour (BPOC) and have an interest in the food, farming, and agricultural sector. Individuals do not have to be working or studying in the sector currently.
Applications for these five places are managed via OFC.
The fully-funded Breaking Barriers programme includes the complete OFC 2024 Scholars programme PLUS the following:
One day in-person Breaking Barriers meetup on 16th October 2023, in London, to introduce one another and design the Breaking Barriers scholarship experience that each person wants.
2-day Breaking Barriers field trip from 29th to 31st October, in Essex, to meet inspirational individuals in the sector and visit enterprises working in the agricultural sector
Monthly Breaking Barriers virtual check-in to share ideas and experiences as a group
Materials including books to help support your future journey
Applications are now open, and will close on 29th September 2023.
APPLY HERE
Contacts
The OFC Directors responsible for the 2024 Scholars' Programme are Navaratnam Partheeban and Jude McCann
If you have any questions or for more information on any of the above, please contact the OFC Secretariat via secretariat@ofc.org.uk .