The Oxford Farming Conference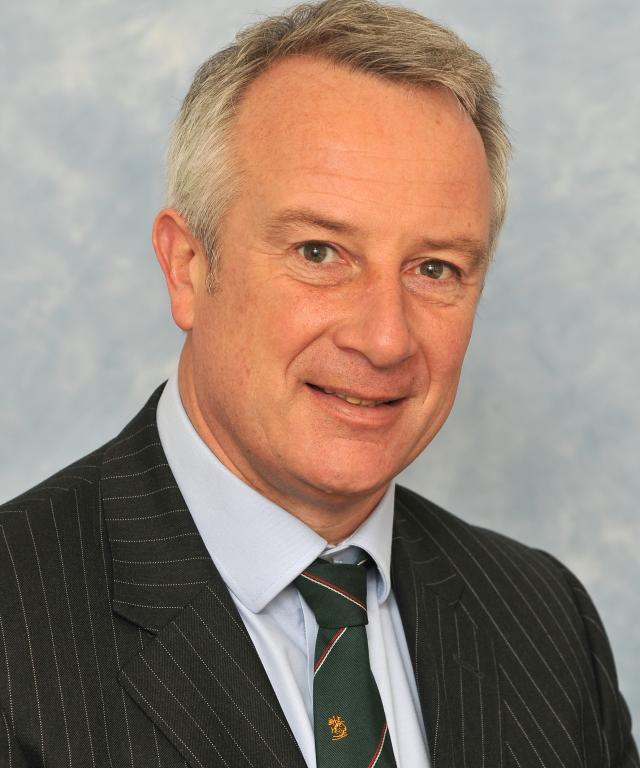 Dr Peter Aitken
Clinical Lead for Suicide Prevention, NHSEI SW Clinical Network
Dr Peter Aitken MRCGP FRCPsych was Vice-Chair and Chair of the Faculty of Liaison Psychiatry from 2008 to 2017 and Psychiatrist of the Year in 2016. He's a consultant psychiatrist working in Devon, Chair of the RNLI Medical Committee, trustee at Anthony Nolan and Lions Barber Collective and mental health adviser to the National Association of Primary Care.
He is clinical lead for Suicide Prevention for the NHSEI SW Clinical Network and sits on the Zero Suicide Alliance steering group.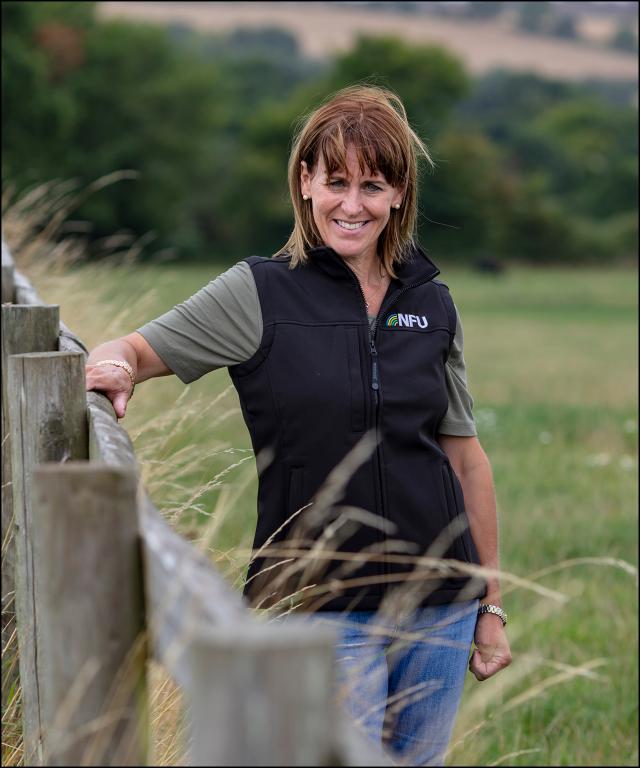 Minette Batters
NFU President
Minette runs a tenanted family farm in Wiltshire.  The mixed farming business includes a 100 cow continental cross suckler herd, and a small herd of pedigree Herefords as well as sheep and arable.  Diversification includes the conversion of a 17th Century tithe barn into a wedding and corporate events venue, and horse liveries.  Minette co-founded the campaigning initiatives 'Ladies in Beef' and the 'Great British Beef Week'.
She has been an NFU member from grassroots through to County Chairman; she served as Wiltshire's Council delegate and also as Regional Board Chairman for the South West.  Minette has also been a member of NFU Governance Board and served as NFU deputy president for four years from 2014 to 2018, before being elected as president in February 2018. Minette is also a Trustee of Farm Africa.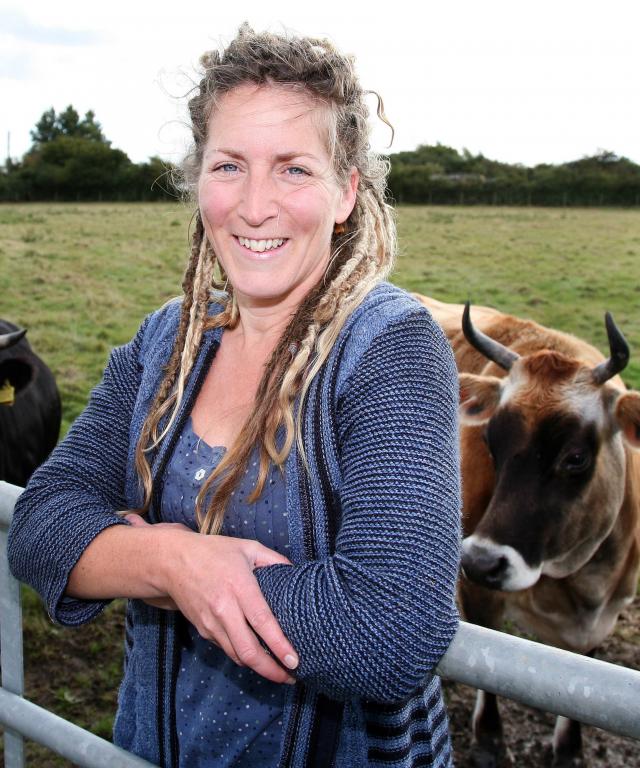 Dr Rachel Bragg
Care Farming Development Manager, Social Farms & Gardens
Dr Rachel Bragg is Care Farming Development Manager for the charity Social Farms & Gardens - which promotes care farming and provides support services to the 250 care farms in the UK. She has been actively involved in the development of the care farming sector in the UK for the last 15 years and is a passionate advocate of green care – 'nature-based treatment interventions for people with a defined need'.
Rachel and the SF&G team, in partnership with Thrive, are delivering the £1.4m Growing Care Farming project (part of the Government's Children and Nature Programme), which aims to transform the scale of the care farming sector in England.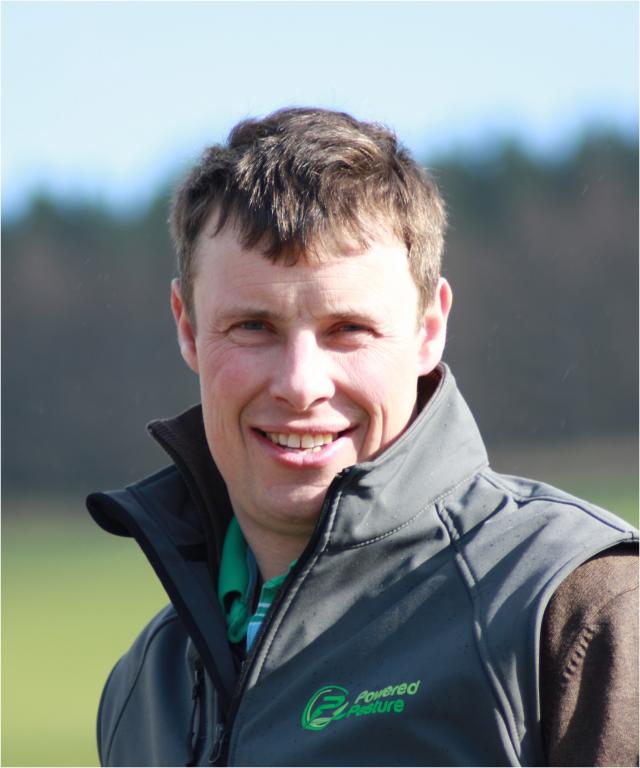 Alexander Brewster
Director, Powered Pasture Ltd
Alexander Brewster is a forward-thinking Scottish red meat farmer based in central Perthshire.  He has a lifetime of agricultural knowledge and has a passion for building ecologically sustainable grazing platforms over the LFA farmland that he manages. 
His current farming operation covers 3000ha running 300 breeding cows, 2200 ewes and a flock of 4000 organic laying hens with the eggs directly marketed.  He is also a director in Powered Pasture Ltd, an electric fencing and grassland management retail business.  He sits on the board of SOPA and has just completed a Nuffield Scholarship, which has further expanded his understanding of the relevance of red meat in the 21st Century.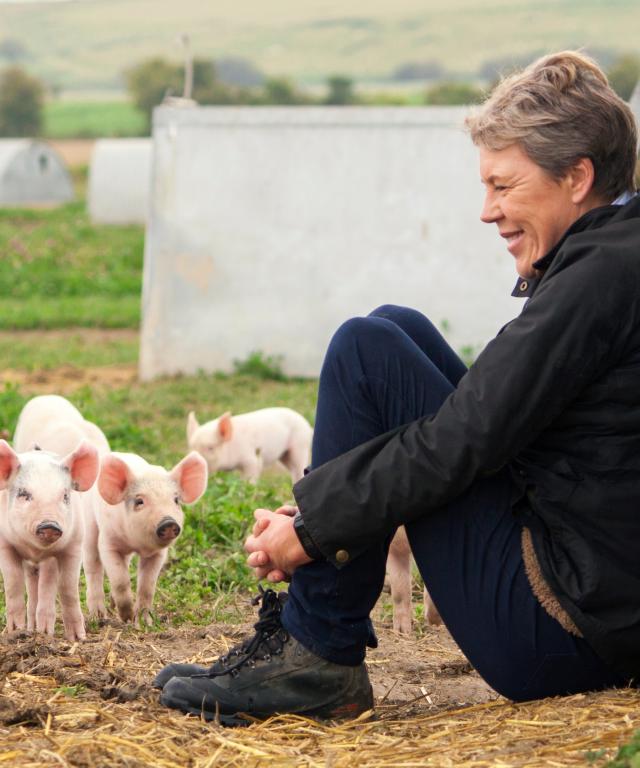 Helen Browning
Chief Executive, Soil Association
Helen is Chief Executive of the Soil Association, a member of the Food Ethics Council, trustee of the RSPB and was recently appointed to the Food Farming and Countryside Commission hosted by the RSA (Royal Society for the encouragement of Arts, Manufactures and Commerce) as well as the BBC's Rural Affairs Advisory Committee. Prior to rejoining the Soil Association, Helen was Director of External Affairs for the National Trust.
She has had a number of roles in agri-politics over the years, including the Government's Policy Commission on the Future of Farming and Food ('the Curry Commission') and chaired the England Animal Health and Welfare Implementation Group. Helen was awarded an OBE in 1998 for her services to organic farming.
Helen has a mixed organic farm in Wiltshire with dairy, beef, pigs and cereals.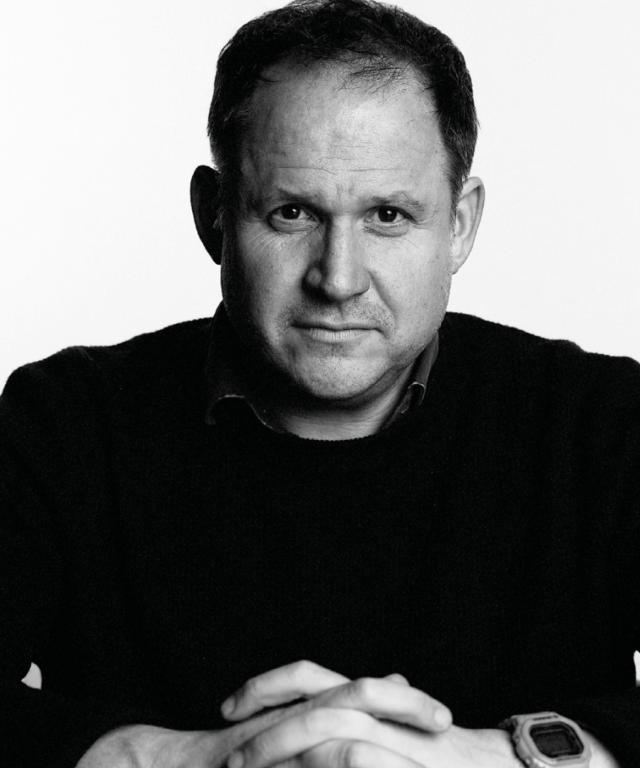 Henry Dimbleby
National Food Strategy Lead, Department for Environment, Food and Rural Affairs
Henry co-founded the Leon restaurant chain, before going on to become Director of London Union, which runs some of London's most successful street food markets. He was a co-founder of the Sustainable Restaurant Association and co-authored The School Food Plan (2013), which set out actions to transform what children eat in schools and how they learn about food. 
He was given the role of lead non-executive board member of the Department for Environment, Food and Rural Affairs in March 2018. In June 2019 the Environment Secretary appointed Henry to lead the National Food Strategy.
He previously worked as a Strategy Consultant at Bain & Company (1995-2002) where he advised businesses on strategy, performance improvement and organisational design.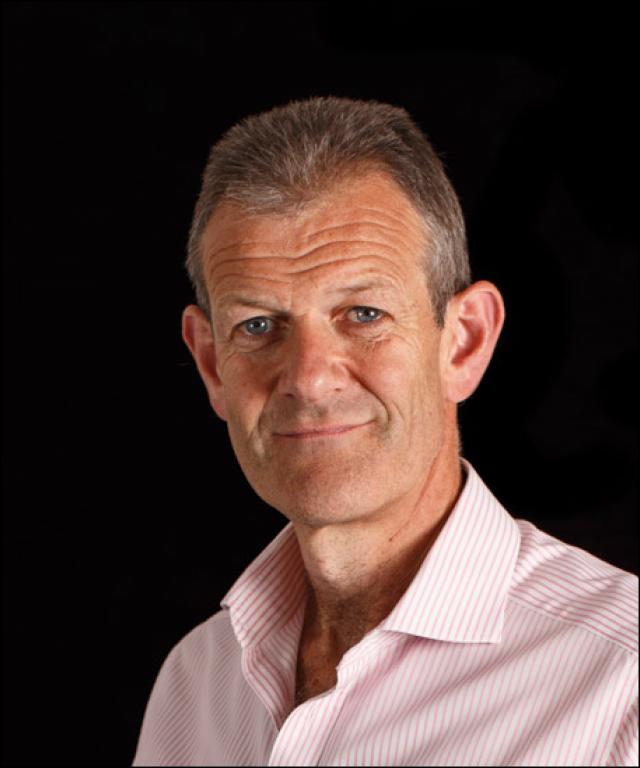 Andrew Fearne
Professor of Value Chain Management, Norwich Business School
Andrew Fearne is Professor of Value Chain Management at Norwich Business School, University of East Anglia. His research is focussed on the co-ordination of value chains, from field to fork.
He is the founding editor of the International Journal of Supply Chain Management, author of over 100 articles, the 14th Adelaide Thinker in Residence and son of a Kentish pig farmer.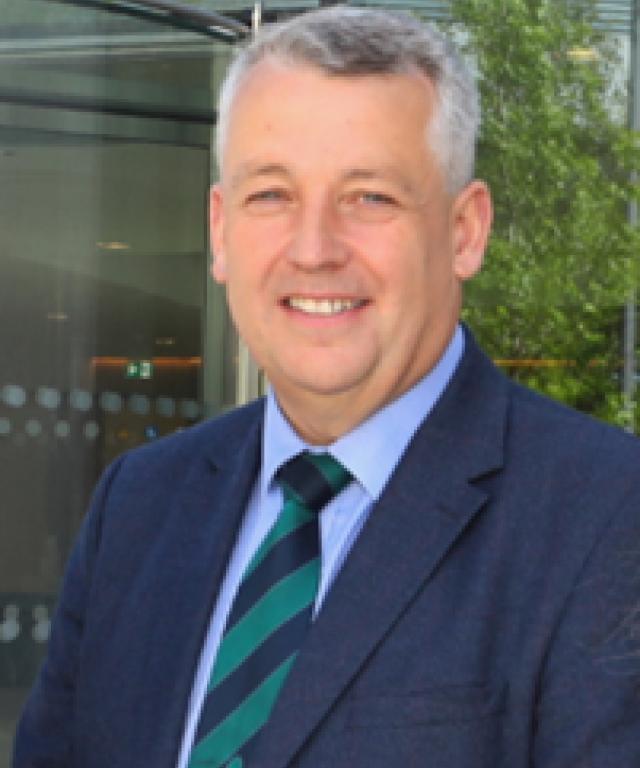 Dr John Gilliland OBE
Director of Global Agriculture and Sustainability, Devenish
John works for Devenish, an innovative livestock nutrition company which creates complete solutions, improving animal, human and environmental health simultaneously.
He is highly respected and recognised as an excellent leader and communicator across the breadth of the Agri Food and Sustainable Land Management Sectors. An award winning farmer in Ireland, and in the UK; an innovator and farm Leader; a regulator; and previously policy adviser for Devolved, National and European Governments.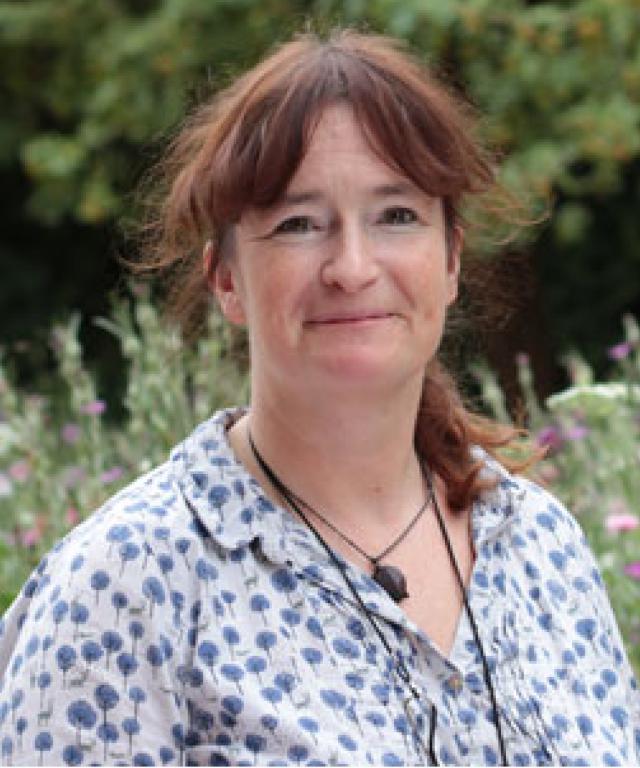 Vicki Hird
Head of the Farming Campaign, Sustain
Vicki Hird MSc FRES is an award winning campaigner, author, strategist and senior manager who has been working on environment, food and farming issues for 30 years. As part- time head of the Farming Campaign at Sustain, Vicki currently manages the policy and related campaigning, providing comment and guidance on these issues, whilst also running her own consultancy undertaking campaigning and research.
Prior to this role, she was director of Campaigns and Policy at War on Want and led the Land use and Food team for Friends of the Earth where one of her most successful campaigns was the Groceries Code Adjudicator. She was Policy Director of Sustain, 1999 – 2004 - which she co-founded after running the SAFE Alliance in the 90s. She has been an expert consultant for NGOs and institutions (including for RSPB, WSPA, The Sustainable Development Commission, Greenpeace, The Plunkett Foundation, PAN-UK and HEAL).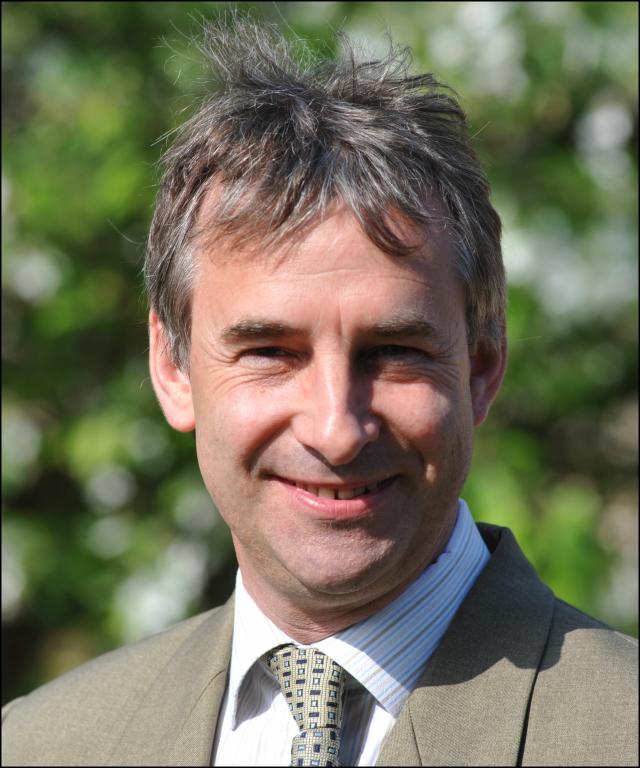 Dr Alistair Leake
Director of Policy & Parliamentary Affairs, Game & Wildlife Conservation Trust
Alastair Leake has a BSc in Horticultural Science and PhD in Organic and Integrated Farming Systems. He spent 20 years with the Co-operative Farms (FamCare), initially as a Production Manager in glasshouse salad crops but ultimately heading up 200 ha of farming systems research.
He is now Director of Policy & Parliamentary Affairs for the Game & Wildlife Conservation Trust and runs the 300 ha Allerton Research & Demonstration farm in Leicestershire, where intensive farming and exceptional levels of biodiversity co-exist.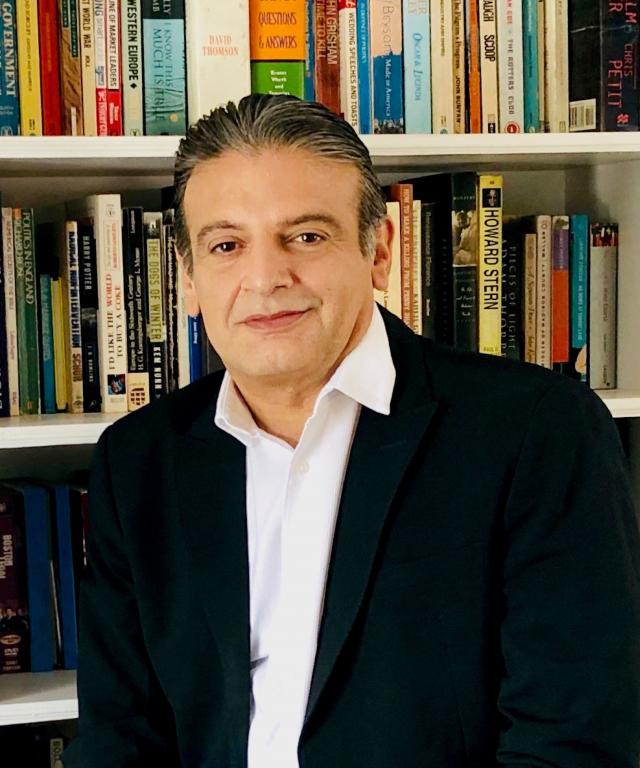 Poran Malani
India Director of Operations, S4 Capital
Poran Malani is an energetic, imaginative communications expert with 30 years of experience in marketing 'big brands' like Coca Cola, Amazon, Vodafone and Lenovo.
A natural entrepreneur, he thinks and acts differently to the crowd, which gives his clients the commercial edge.
He is a British born Indian who has worked in New York and London and now lives in Bangalore, heading up Sir Martin Sorrell's S4 Capital marketing services business in India.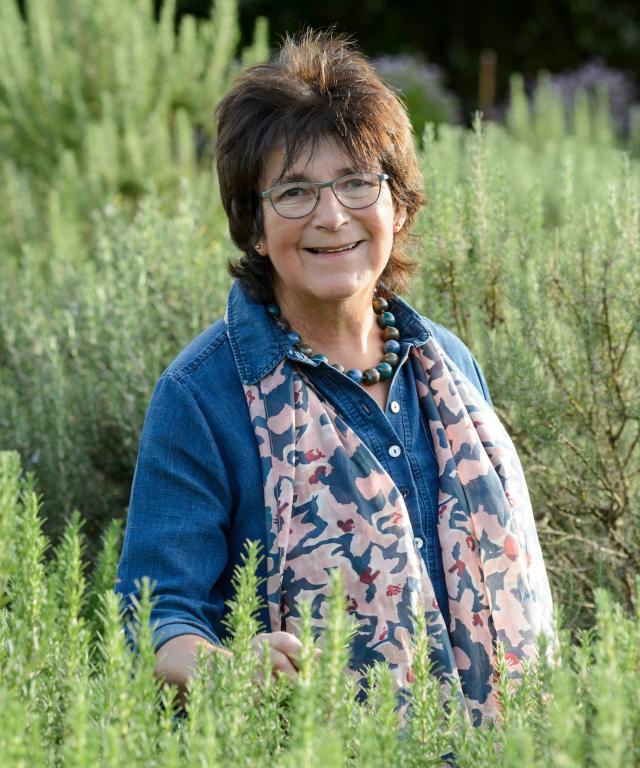 Jekka McVicar
Herb Farmer, Garden Designer, Author
Jekka McVicar has worked with herbs since 1985 for which she is internationally recognised; being awarded the Victoria Medal of Honour in Horticulture - VMH, by the Royal Horticultural Society and the Gardeners Media Guild Life Time Achievement Award.
Keen to share the knowledge and her passion for herbs she has been awarded 62 RHS Gold Medals, appears frequently on national radio and advises governments, chefs and members of the public on the use of herbs; most recently at her Herbetum on her Herb Farm in Bristol.
Kamal Mouzawak
Souk el-Tayeb
Kamal Mouzawak created the first farmers' market in Beirut, Souk el-Tayeb, which preserves food traditions and the culture of sustainable agriculture in Lebanon. Kamal is working to protect the interests of local small farmers and producers in Lebanon, enabling them to sell their products directly at the market, thus ensuring a fair price for their goods. Consumers come to the market twice a week to buy and eat baked goods, yogurts, organic vegetables, honey, fresh juices, and local delicacies, and to celebrate the shared interest of food.
Souk el-Tayeb has grown into a food movement throughout Lebanon, expanding its operations to include educational programs in local schools and food festivals across the country to celebrate Lebanon's culinary heritage. Kamal also extends his celebration into a series of restaurants and small hotels.
Kamal comes from a family of farmers and has a deep love and respect for his country and its diverse regions, which bear a rich assortment of natural foods and culinary delights. Often characterized as a "culinary activist," Kamal reaches many audiences both inside and outside of Lebanon through his advocacy for celebrating food traditions that unite communities and support the farmers and producers who tend the land.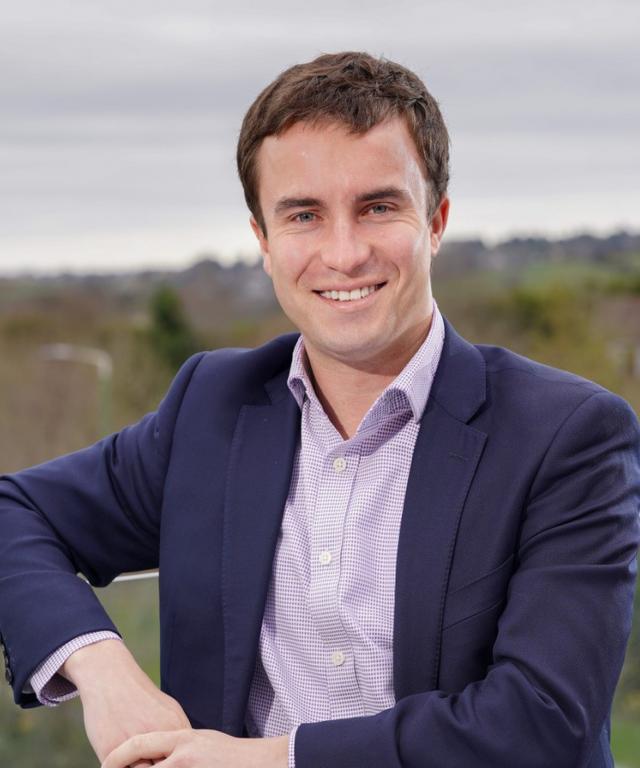 Jago Pearson
Communications Director, Finnebrogue Artisan
Jago is Communications Director at Finnebrogue Artisan, leading the firm's public affairs engagement, media relations and business-to-business communications. He heads up Finnebrogue's activity in driving the nitrite-free agenda, promoting more sustainable food production.
Jago was previously a director at one of London's leading political communications and public relations firms, Media Intelligence Partners. During this time he advised some of the highest profile campaigns, companies and charities in the UK, as well as former cabinet ministers, Members of Parliament and Members of the European Parliament. He worked on the historic campaign to leave the European Union in 2016.
Jago has run communications and public affairs campaigns in London, Brussels and Strasbourg for multi-national companies and has prepared senior politicians and leading business executives for high-profile media and presentation engagements.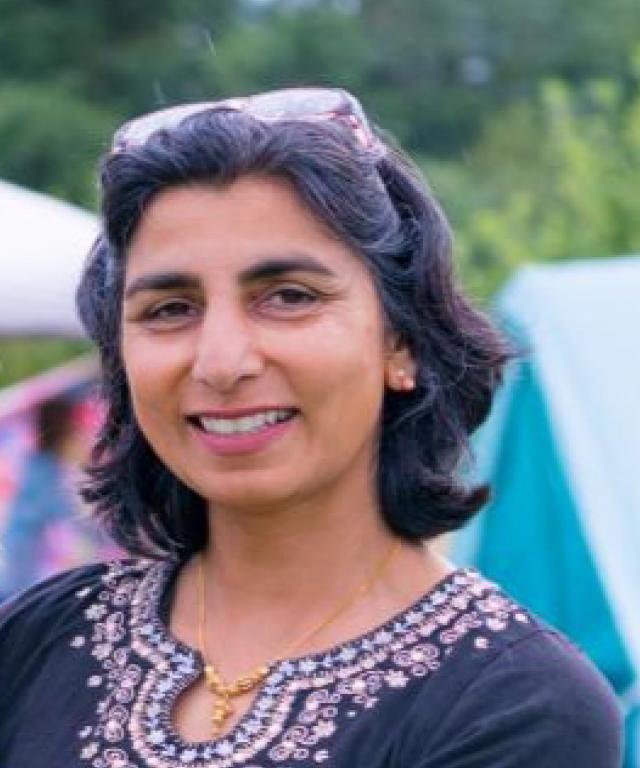 Ruby Radwan
Willowbrook Farm
Ruby has always been interested in the relationship between mental health and the environment. She studied Psychology in London and also trained as a holistic therapist. After moving to Oxford she taught at an A-level college and worked as a reflexologist at the Acland hospital. At home she applied her academic and spiritual principles in seeking to raise her children in a healthy and natural environment.
17 years ago, along with her husband, she took her young family on an adventure. Both parents gave up their jobs and established Willowbrook Farm. As a true family venture, they sought to rear animals ethically, nurture the environment on the farm and live sustainably. She now lives in a house made of mud which she helped build and delivers ethical and sustainable produce to customers in Oxfordshire and beyond.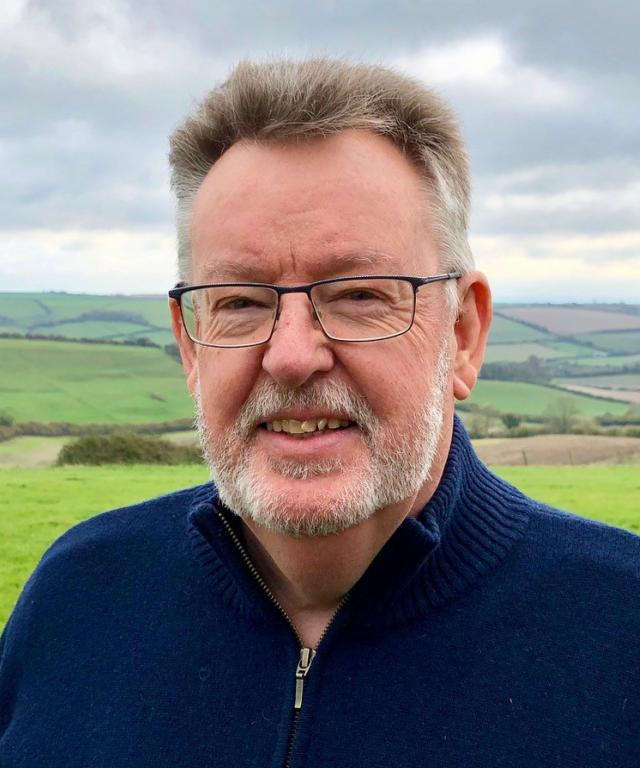 Keith Spilsbury
Strategic Director, The Wool Packaging Company
Keith Spilsbury joined Woolcool at its outset in 2009 and is currently Strategic Director of The Wool Packaging Company and a major shareholder.
He has over 30 years' experience in sales and marketing, having held senior UK and European management positions with international companies such as David S. Smith PLC, Cookson PLC and Perstorp AB. His experience covers materials handling, packaging, logistics and distribution, with clients including Coca-Cola, Astra Zeneca, GSK, Ford and Premier Foods.
Today, Keith's hands-on management expertise and strategic planning skills have enabled success in the genuine commercialisation of a Natural Material – Wool, establishing The Wool Packaging Company and its product Woolcool® as a brand leader for sustainable insulated packaging within the UK online Food and global Pharmaceutical sectors.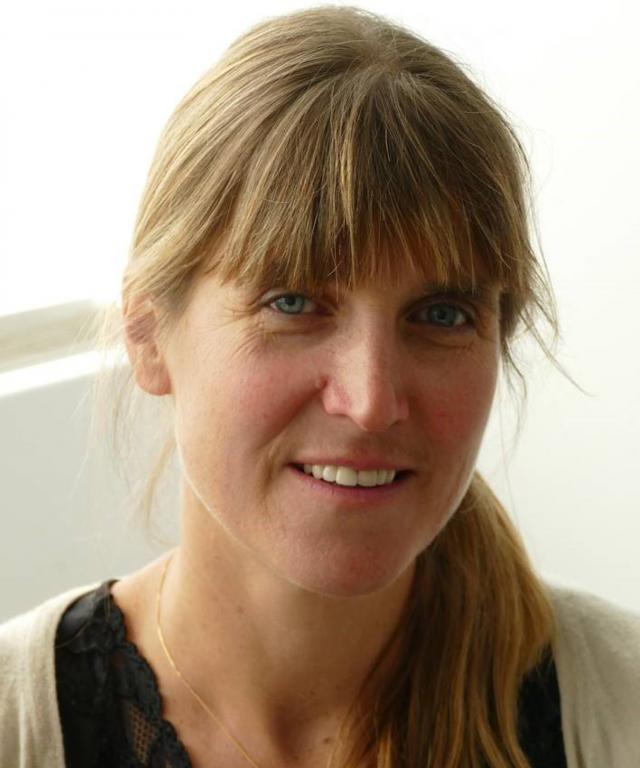 Anna Taylor
Executive Director, Food Foundation
Anna joined the Food Foundation as its first Executive Director at the beginning of June 2015, having previously led the policy team on nutrition at DFID and worked for a number of international organisations including Save the Children and UNICEF.
She has been at the forefront of international leadership on nutrition for several years and in May 2017 Anna became a member of the London Food Board to advise the Mayor of London and the GLA on the food matters that affect Londoners.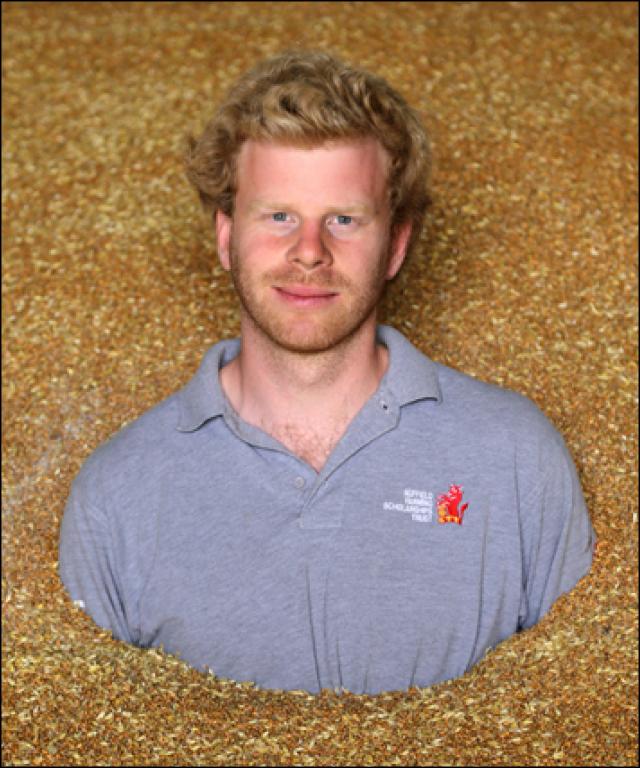 David Walston
Thriplow Farms
David was born on the home farm but quickly departed, bound for school, university and then work in London. Having tired of working every weekend for the whole year as a wedding photographer, he returned to Cambridgeshire in 2010 and spent several years manning a shovel before graduating to driving a tractor occasionally.
Following a Nuffield Scholarship learning about soil health and conservation agriculture in 2014, he has set about implementing these findings on the farm with a combination of livestock and other conservation agriculture techniques.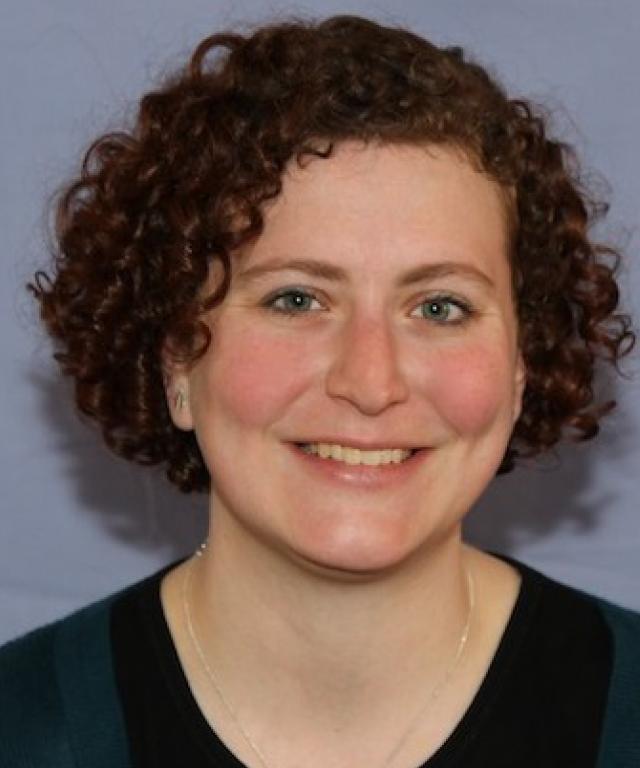 Rabbi Debbie Young-Somers
Community Educator for Reform Judaism
Rabbi Debbie Young-Somers is the Community Educator for Reform Judaism, she is actively involved in education connecting Jewish custom to awareness of land, consumption and the environment. She is a writer and broadcaster, published in various interfaith and liturgical books, and regularly appears on Radio 2's Pause for Thought, BBC 3 Counties Radio and BBC Radio London.