The Oxford Farming Conference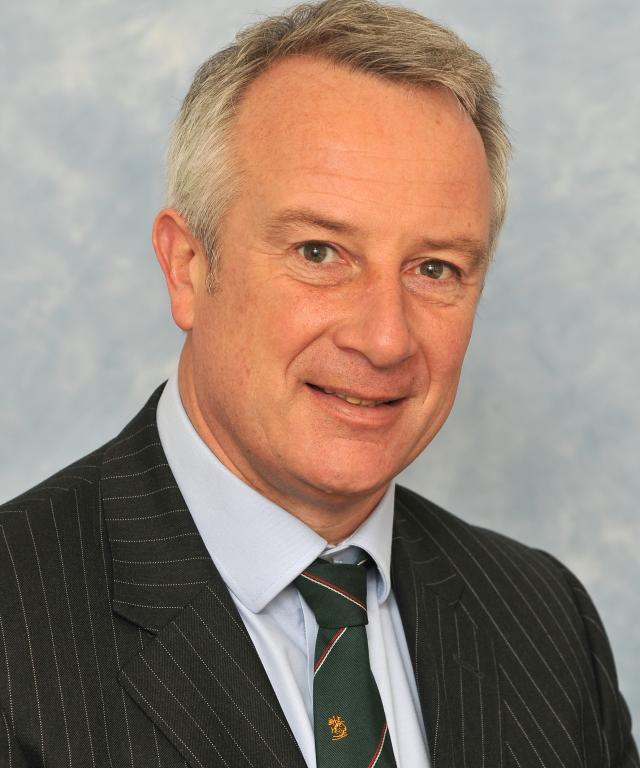 Dr Peter Aitken
Clinical Lead for Suicide Prevention, NHSEI SW Clinical Network
Dr Peter Aitken MRCGP FRCPsych was Vice-Chair and Chair of the Faculty of Liaison Psychiatry from 2008 to 2017 and Psychiatrist of the Year in 2016. He's a consultant psychiatrist working in Devon, Chair of the RNLI Medical Committee, trustee at Anthony Nolan and Lions Barber Collective and mental health adviser to the National Association of Primary Care.
He is clinical lead for Suicide Prevention for the NHSEI SW Clinical Network and sits on the Zero Suicide Alliance steering group.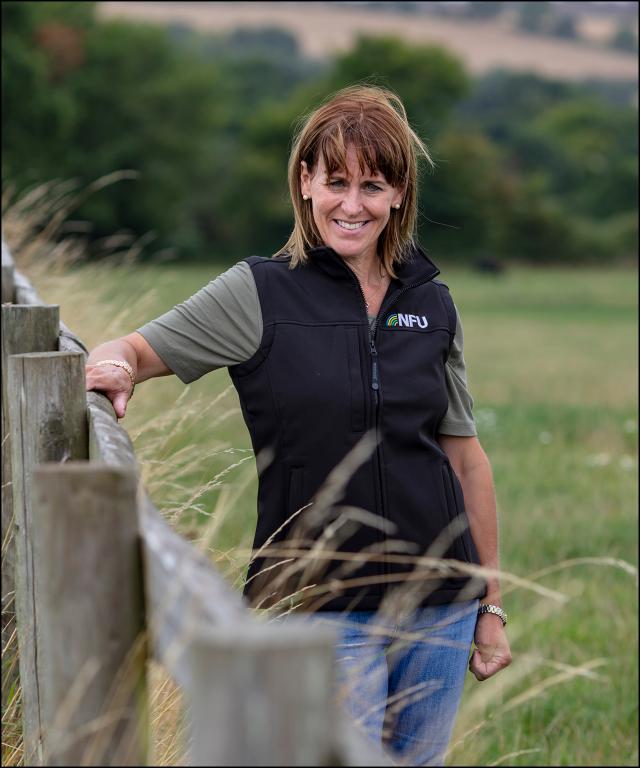 Minette Batters
NFU President
Minette runs a tenanted family farm in Wiltshire.  The mixed farming business includes a 100 cow continental cross suckler herd, and a small herd of pedigree Herefords as well as sheep and arable.  Diversification includes the conversion of a 17th Century tithe barn into a wedding and corporate events venue, and horse liveries.  Minette co-founded the campaigning initiatives 'Ladies in Beef' and the 'Great British Beef Week'.
She has been an NFU member from grassroots through to County Chairman; she served as Wiltshire's Council delegate and also as Regional Board Chairman for the South West.  Minette has also been a member of NFU Governance Board and served as NFU deputy president for four years from 2014 to 2018, before being elected as president in February 2018. Minette is also a Trustee of Farm Africa.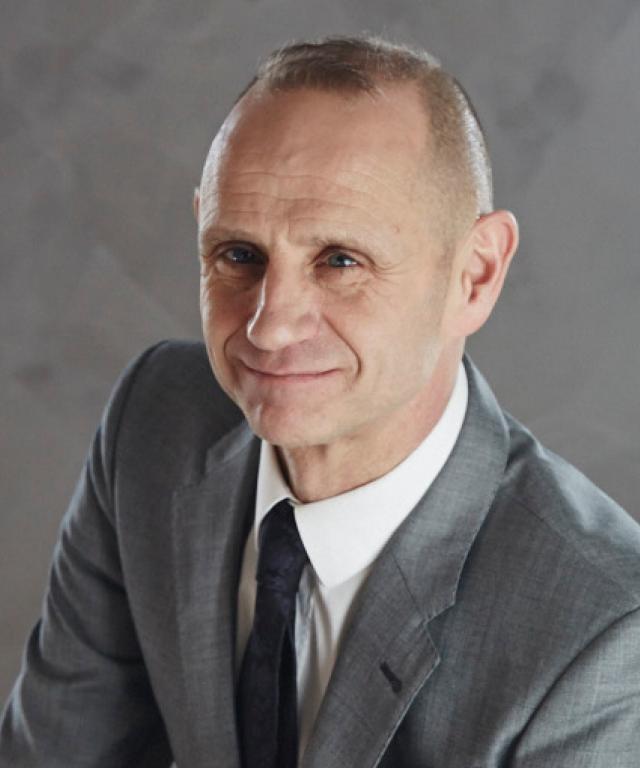 Evan Davis
Presenter
Evan Davis is the main presenter of the BBC2 current affairs show, Newsnight. Before taking up that role in September 2014, he was a presenter of the Today programme on BBC Radio 4. He is also well-known as the presenter of the BBC2 business reality show Dragons Den. And on Radio 4, he hosts a weekly business discussion programme the Bottom Line. 
Prior to the Today programme he was the Economics Editor of the BBC, the most senior economics reporter in the corporation. 
He has made several BBC documentaries, including the influential two-part 2014 BBC2 series Mind the Gap which explored the economic disparities between London and the regions. In 2011 he presented Made in Britain, a three-part BBC2 series with an accompanying book on how the country pays its way in the world. In 2011, Evan was also one of a number of journalists involved in a BBC1 Panorama special called Breaking into Britain, a moving account of the journeys migrants take to get into Europe and the UK.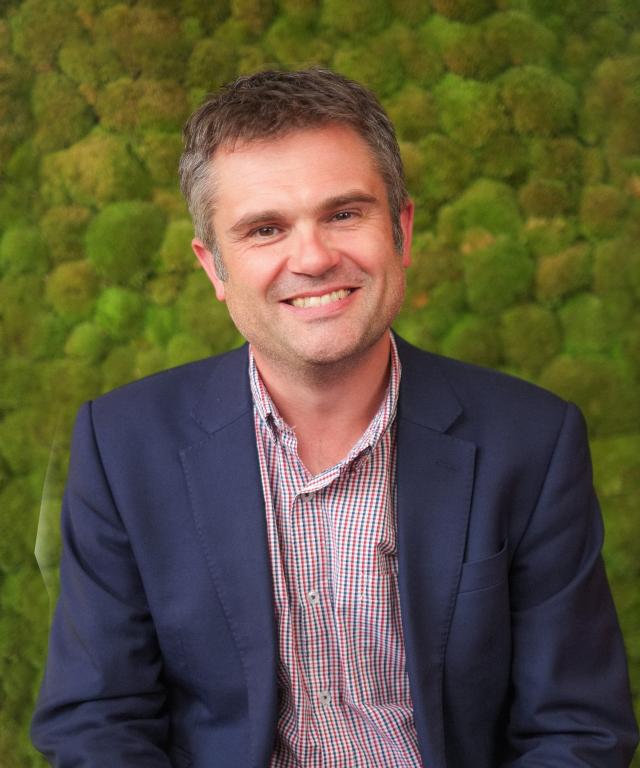 Craig Bennett
Chief Executive Officer, Friends of the Earth
Craig Bennett is Chief Executive Officer (CEO) of Friends of the Earth and Honorary Professor of Sustainability and Innovation at Alliance Manchester Business School, University of Manchester. 
Prior to this, he was Deputy Director at the University of Cambridge Institute for Sustainability Leadership, and Director of the Prince of Wales's Corporate Leaders Group on Climate Change (from 2007 to 2010), where he built the group into one of the most influential and progressive business voices in the international climate debate.
He has been described as "one of the country's top environmental campaigners" and by The Guardian as "very model of a modern eco-general". He has been listed as one of the UK's top "social media CEOs" and in June 2019 was identified by Onalytica, the influencer marketing company, as the "top influencer driving the debate around sustainability and financial services".
Craig is Chair of the Sustainability and Resilience customer challenge panel for the Anglian Water region.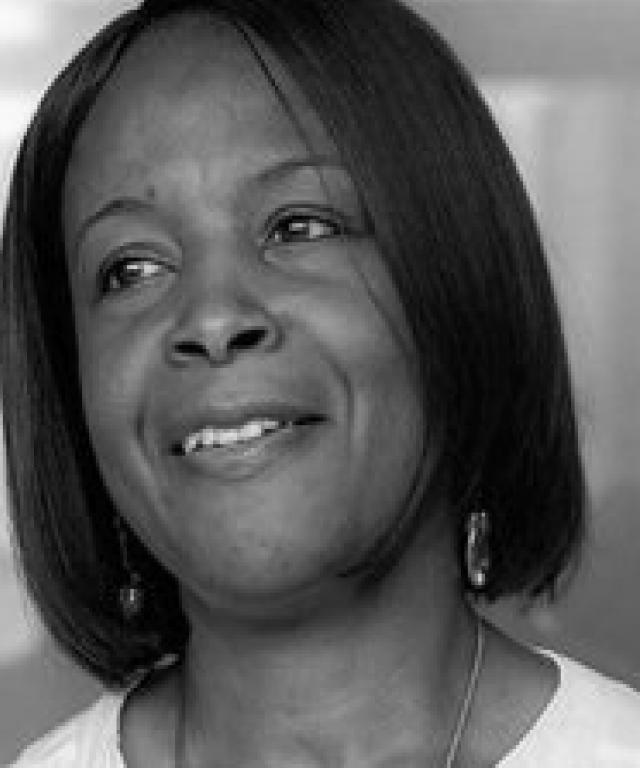 Denise Bentley
Founder and CEO, First Love Foundation
Living out her faith has always been important to Denise. Never was it more challenged and ignited when an accident at work occurred. After a career in the City that spanned the banking and business consultancy sectors, she suffered a near fatal brain haemorrhage – but miraculously survived.
In 2010, Denise and her husband Aerold established First Love Foundation with a mission to deliver projects that tackles social injustice, the causes of poverty and deprivation – the first of which was Tower Hamlets Foodbank. Not wanting to just address the crisis, the vision for the Advice & Support Project was born and through it they've seen the transformational effect it has had on people's lives.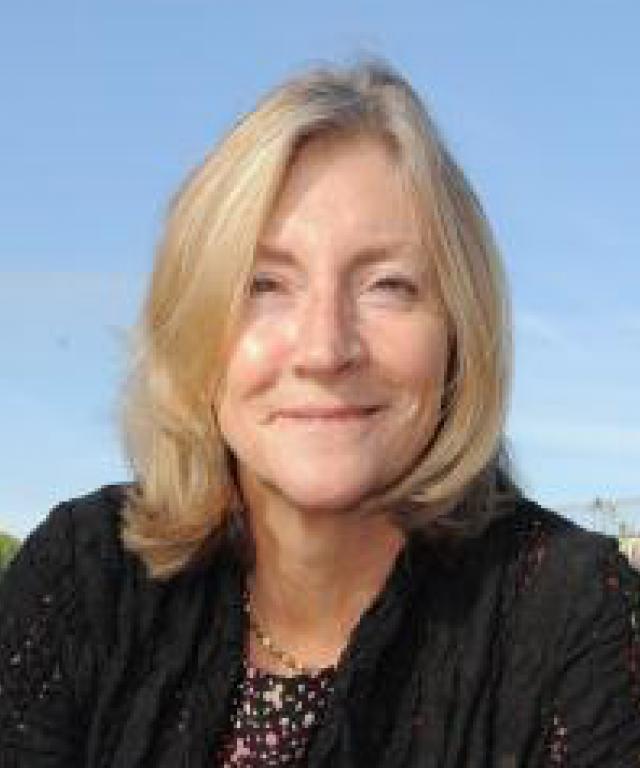 Baroness Rosie Boycott
Journalist
Rosie Boycott is a cross bench peer in the House of Lords. She was appointed in 2018 to work on food policy. For ten years she was chair of The London food Board, responsible to the Mayor of London for food policy in the City.
She is a trustee of the Food Foundation and Feeding Britain and chair of Veg Power. She was the founder of the feminist magazine Spare Rib and the editor in chief of three national newspapers: The Independent on Sunday, the Independent and the Daily Express.
She is a regular contributor to radio, TV and newspapers.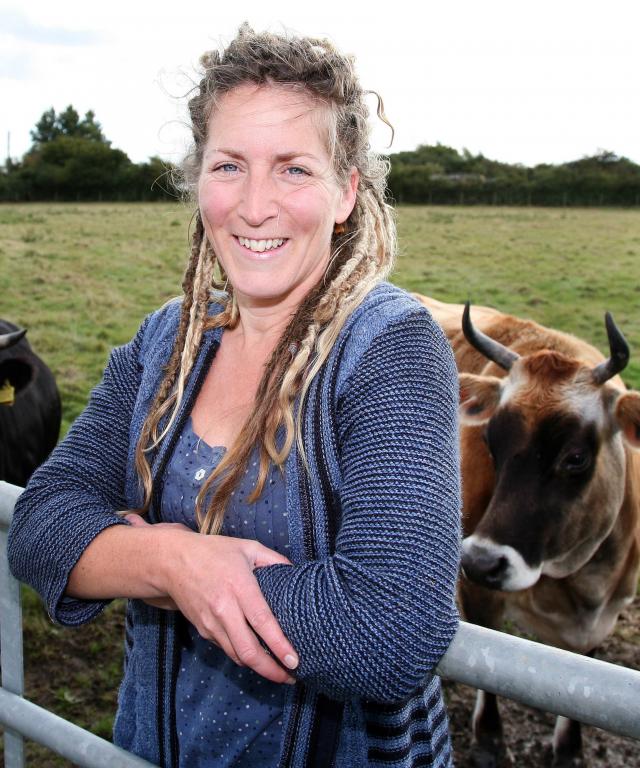 Dr Rachel Bragg
Care Farming Development Manager, Social Farms & Gardens
Dr Rachel Bragg is Care Farming Development Manager for the charity Social Farms & Gardens - which promotes care farming and provides support services to the 250 care farms in the UK. She has been actively involved in the development of the care farming sector in the UK for the last 15 years and is a passionate advocate of green care – 'nature-based treatment interventions for people with a defined need'.
Rachel and the SF&G team, in partnership with Thrive, are delivering the £1.4m Growing Care Farming project (part of the Government's Children and Nature Programme), which aims to transform the scale of the care farming sector in England.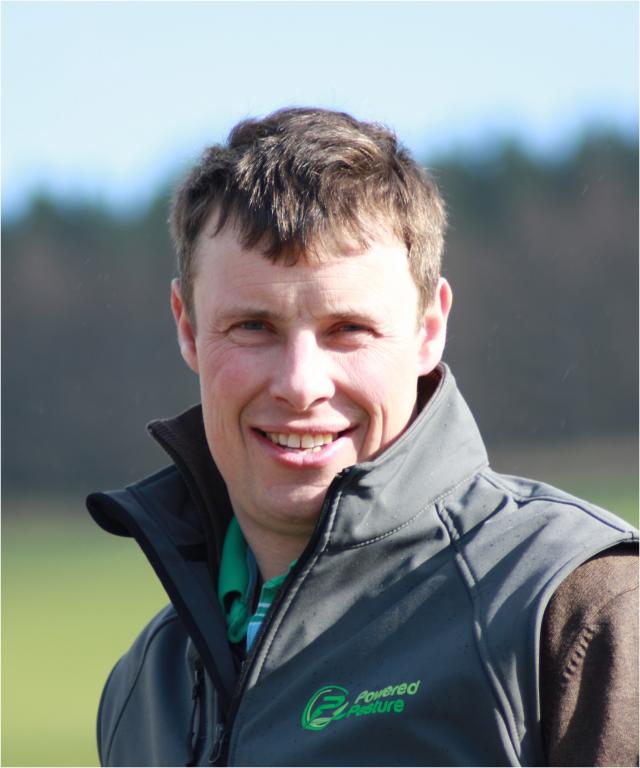 Alexander Brewster
Director, Powered Pasture Ltd
Alexander Brewster is a forward-thinking Scottish red meat farmer based in central Perthshire.  He has a lifetime of agricultural knowledge and has a passion for building ecologically sustainable grazing platforms over the LFA farmland that he manages. 
His current farming operation covers 3000ha running 300 breeding cows, 2200 ewes and a flock of 4000 organic laying hens with the eggs directly marketed.  He is also a director in Powered Pasture Ltd, an electric fencing and grassland management retail business.  He sits on the board of SOPA and has just completed a Nuffield Scholarship, which has further expanded his understanding of the relevance of red meat in the 21st Century.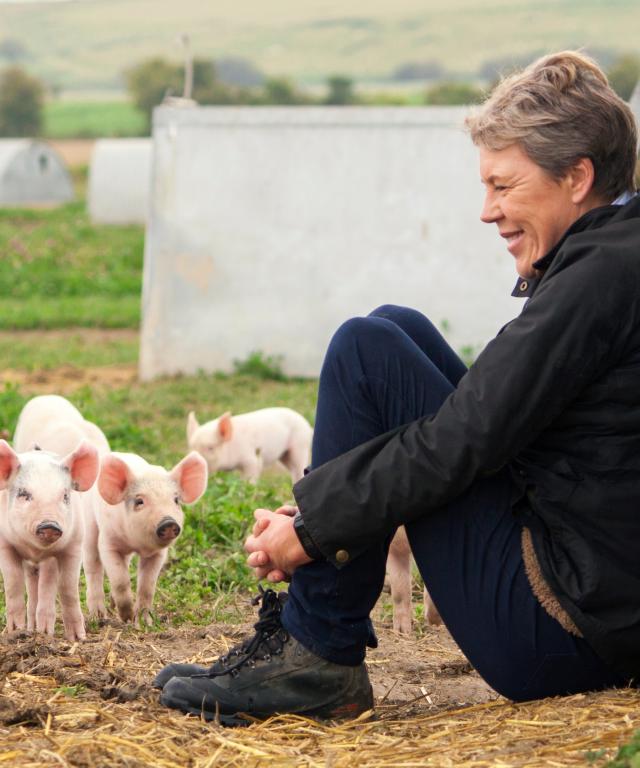 Helen Browning
Chief Executive, Soil Association
Helen is Chief Executive of the Soil Association, a member of the Food Ethics Council, trustee of the RSPB and was recently appointed to the Food Farming and Countryside Commission hosted by the RSA (Royal Society for the encouragement of Arts, Manufactures and Commerce) as well as the BBC's Rural Affairs Advisory Committee. Prior to rejoining the Soil Association, Helen was Director of External Affairs for the National Trust.
She has had a number of roles in agri-politics over the years, including the Government's Policy Commission on the Future of Farming and Food ('the Curry Commission') and chaired the England Animal Health and Welfare Implementation Group. Helen was awarded an OBE in 1998 for her services to organic farming.
Helen has a mixed organic farm in Wiltshire with dairy, beef, pigs and cereals.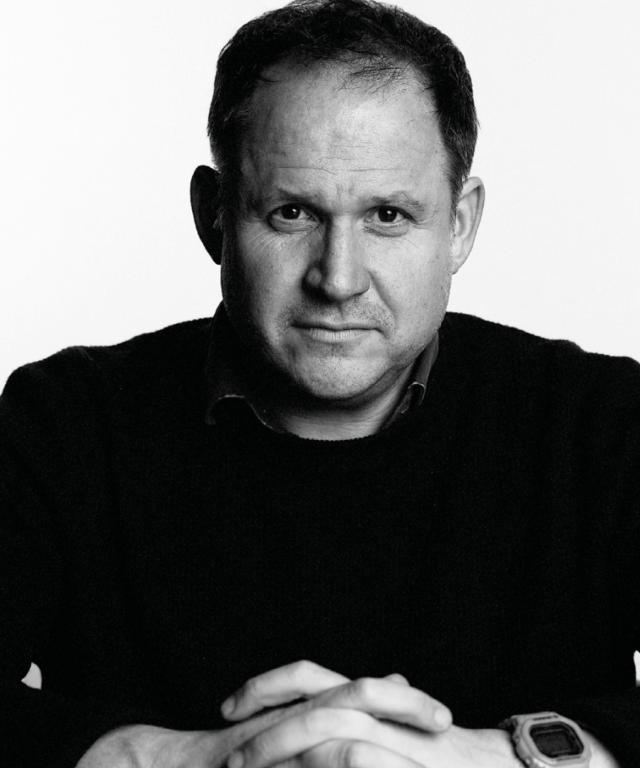 Henry Dimbleby
National Food Strategy Lead, Department for Environment, Food and Rural Affairs
Henry co-founded the Leon restaurant chain, before going on to become Director of London Union, which runs some of London's most successful street food markets. He was a co-founder of the Sustainable Restaurant Association and co-authored The School Food Plan (2013), which set out actions to transform what children eat in schools and how they learn about food. 
He was given the role of lead non-executive board member of the Department for Environment, Food and Rural Affairs in March 2018. In June 2019 the Environment Secretary appointed Henry to lead the National Food Strategy.
He previously worked as a Strategy Consultant at Bain & Company (1995-2002) where he advised businesses on strategy, performance improvement and organisational design.
Henry Dimbleby Speech
Jenni Dungait
Independent Soil Science Consultant & Editor-in-Chief, European Journal of Soil Science
Jenni Dungait runs an independent soil science consultancy 'Soil Health Expert' and is Editor-in-Chief of the European Journal of Soil Science.
She holds honorary professorial positions at SRUC in Edinburgh and the University of Exeter and has 20 years' research experience focussing on the application of science to problems of soil management agriculture.
She has a global reputation for expertise in soil organic matter management, including soil carbon sequestration, in farming systems. In this unique position, she straddles the interface between academic research and practical application and has developed strong working relationships within the agricultural sector across the UK.
What is a healthy soil?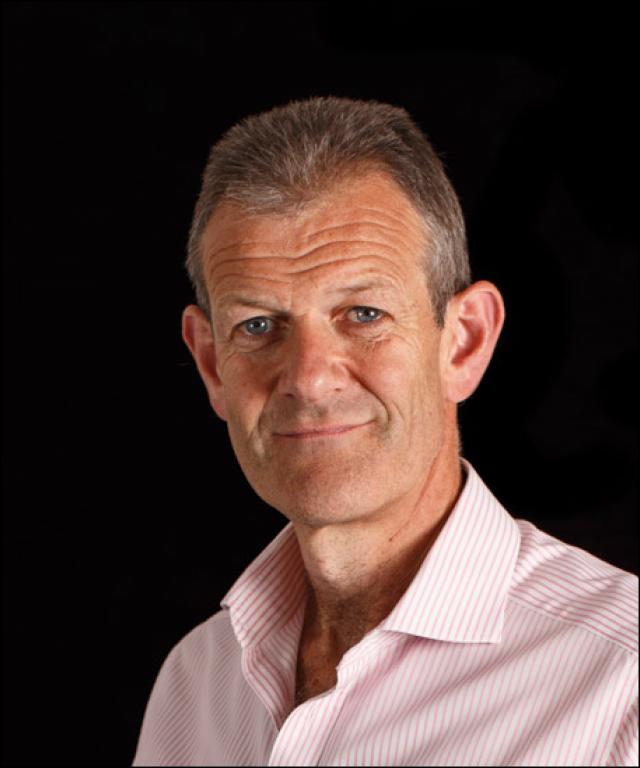 Andrew Fearne
Professor of Value Chain Management, Norwich Business School
Andrew Fearne is Professor of Value Chain Management at Norwich Business School, University of East Anglia. His research is focussed on the co-ordination of value chains, from field to fork.
He is the founding editor of the International Journal of Supply Chain Management, author of over 100 articles, the 14th Adelaide Thinker in Residence and son of a Kentish pig farmer.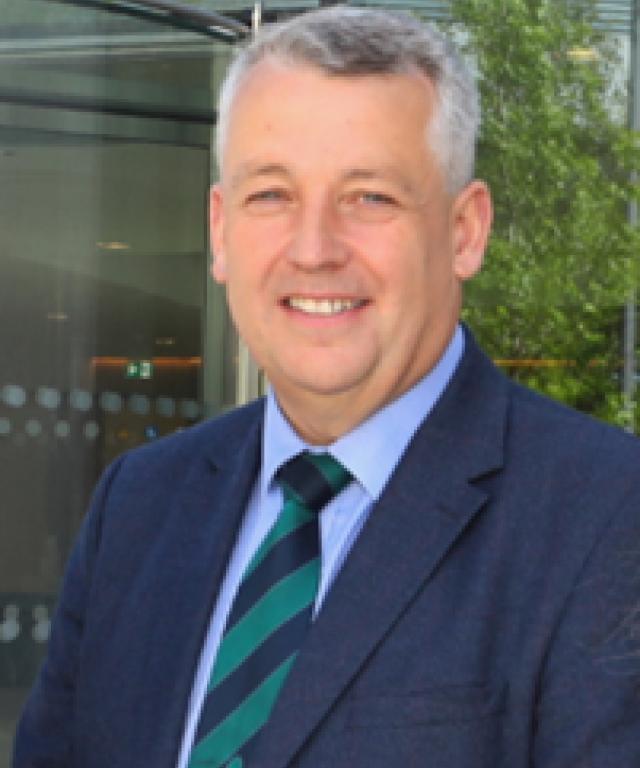 Dr John Gilliland OBE
Director of Global Agriculture and Sustainability, Devenish
John works for Devenish, an innovative livestock nutrition company which creates complete solutions, improving animal, human and environmental health simultaneously.
He is highly respected and recognised as an excellent leader and communicator across the breadth of the Agri Food and Sustainable Land Management Sectors. An award winning farmer in Ireland, and in the UK; an innovator and farm Leader; a regulator; and previously policy adviser for Devolved, National and European Governments.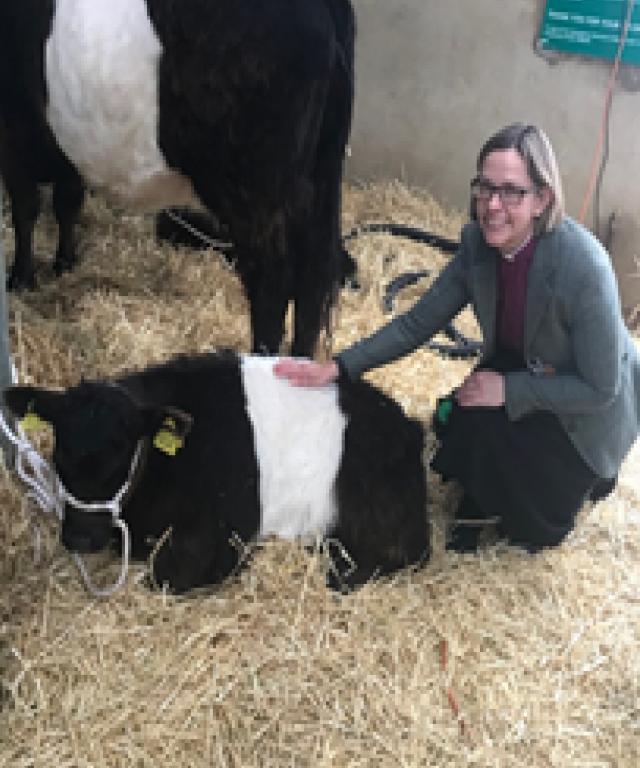 Helen-Ann Hartley
Bishop of Ripon
Helen-Ann Hartley is Bishop of Ripon in the Anglican Diocese of Leeds, a role she has held since February 2018.  
Helen-Ann's Episcopal Area covers the entire Yorkshire Dales National Park and its surround, including market towns, villages and communities and the city of Ripon.  Prior to taking up her role in the Diocese of Leeds, Helen-Ann lived in New Zealand for 6 years where for part of that time, she was Bishop of Waikato in the North Island.  She is a Trustee of the Farming Community Network and a regular contributor to The Yorkshire Post where she writes about diverse rural matters.  
At The Great Yorkshire Show in 2019 she helped organise an inter-faith roundtable conversation together with the NFU, bringing together representatives from faith communities to talk about the role food and farming plays in the practice of Islam, Judaism and Christianity. She is always willing to get stuck in, and in her relatively short tenure as Bishop of Ripon has helped on a farm at lambing, mucked out a cow-shed and witnessed the delights of a robotic milking parlour.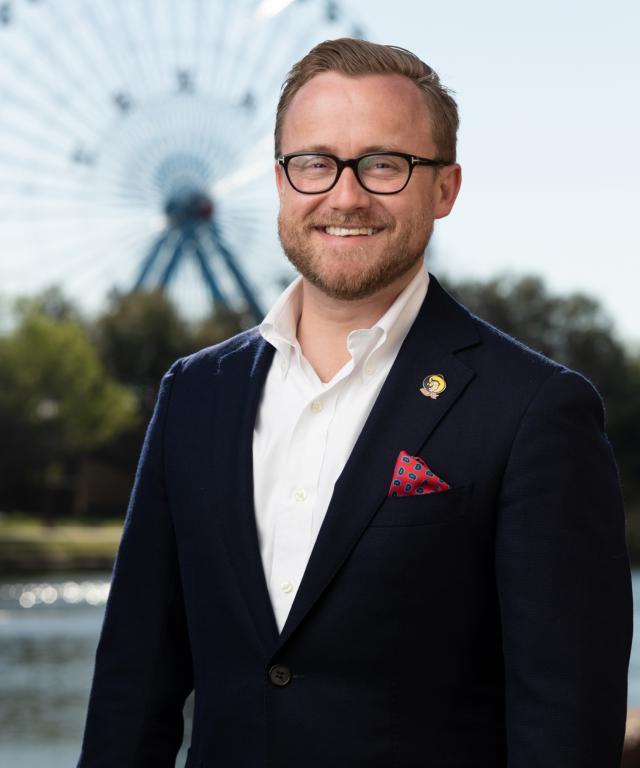 Jason Hays
Vice President of Brand Experience, State Fair of Texas
Jason is no ordinary farmer. Before Joining the State Fair of Texas team full-time, he was associate producer of advanced graphics for major broadcast networks including ABC, FOX, SKY, and BBC for televised events such as major league baseball, American football, NASCAR, and the Americas Cup, for which he was awarded two Emmys for outstanding technical achievement. Although the work experience was unparalleled, this career choice left much to be desired, as the role lacked the opportunity to provide social impact on those in need.  
Transitioning to the State Fair of Texas, a 133-year-old private non-profit institution located at Fair Park in Dallas, Jason came on board as Director of Creative Services where he focused on the organization's brand development, key marketing and revenue initiatives, in-park enhancements, and mission-related projects. It was through this position that Jason became aware of the extreme food disparity issues in the surrounding Fair Park community, an area classified by the USDA as a food desert. From this knowledge, Hays and other State Fair of Texas partners created Big Tex Urban Farms.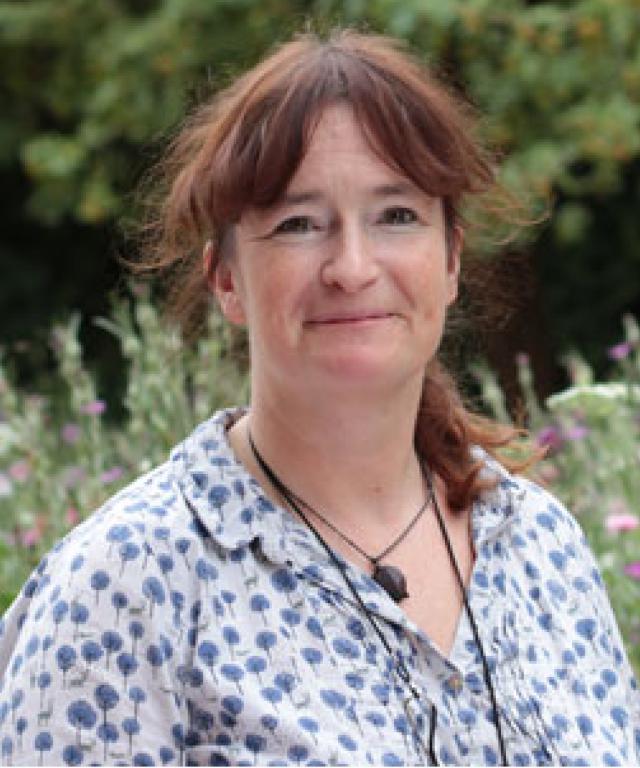 Vicki Hird
Head of the Farming Campaign, Sustain
Vicki Hird MSc FRES is an award winning campaigner, author, strategist and senior manager who has been working on environment, food and farming issues for 30 years. As part- time head of the Farming Campaign at Sustain, Vicki currently manages the policy and related campaigning, providing comment and guidance on these issues, whilst also running her own consultancy undertaking campaigning and research.
Prior to this role, she was director of Campaigns and Policy at War on Want and led the Land use and Food team for Friends of the Earth where one of her most successful campaigns was the Groceries Code Adjudicator. She was Policy Director of Sustain, 1999 – 2004 - which she co-founded after running the SAFE Alliance in the 90s. She has been an expert consultant for NGOs and institutions (including for RSPB, WSPA, The Sustainable Development Commission, Greenpeace, The Plunkett Foundation, PAN-UK and HEAL).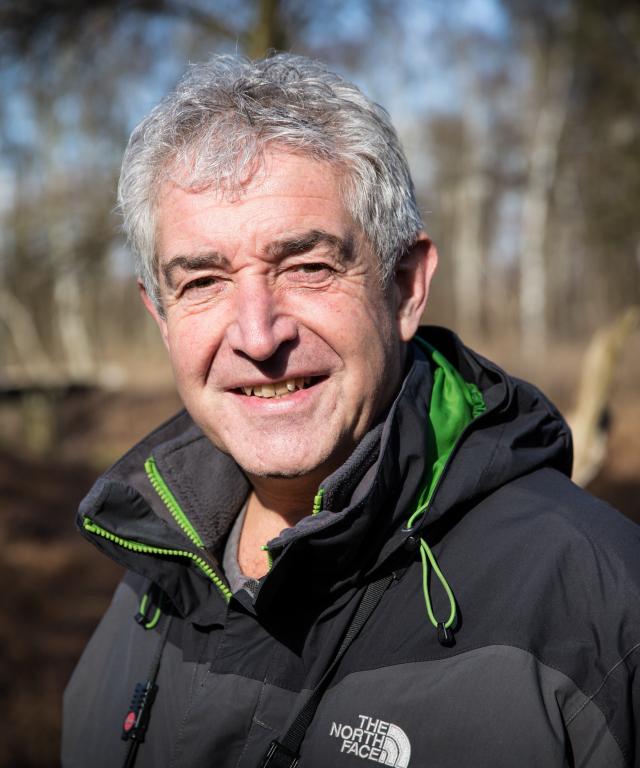 Tony Juniper
Chair, Natural England
Tony Juniper CBE is Chair of the official nature conservation agency Natural England. Prior to taking up this role in April 2019, he was the Executive Director for Advocacy and Campaigns at WWF-UK and President of the Wildlife Trusts. Throughout his career, Tony has had many different roles, including: Special Advisor with The Prince of Wales's International Sustainability Unit, Executive Director at Friends of the Earth, and Vice Chair of Friends of the Earth International.
Tony is also the author of many books, including the multi-award winning 'What has Nature ever done for us?'. He was the first recipient of the Charles and Miriam Rothschild medal (2009) and was awarded honorary Doctor of Science degrees from the Universities of Bristol and Plymouth (2013). In 2017 he was appointed a Commander of the British Empire (CBE).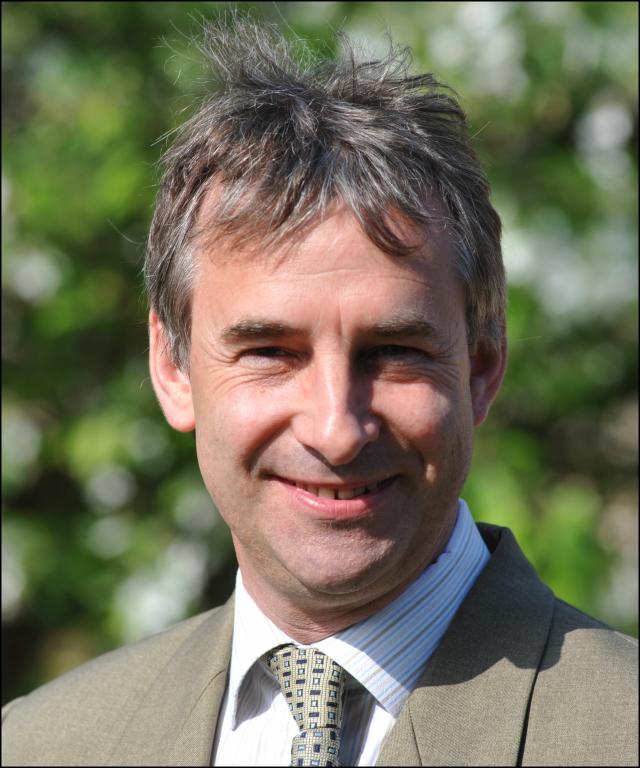 Dr Alastair Leake
Director of Policy & Parliamentary Affairs, Game & Wildlife Conservation Trust
Alastair Leake has a BSc in Horticultural Science and PhD in Organic and Integrated Farming Systems. He spent 20 years with the Co-operative Farms (FamCare), initially as a Production Manager in glasshouse salad crops but ultimately heading up 200 ha of farming systems research.
He is now Director of Policy & Parliamentary Affairs for the Game & Wildlife Conservation Trust and runs the 300 ha Allerton Research & Demonstration farm in Leicestershire, where intensive farming and exceptional levels of biodiversity co-exist.
How do we define a healthy farm?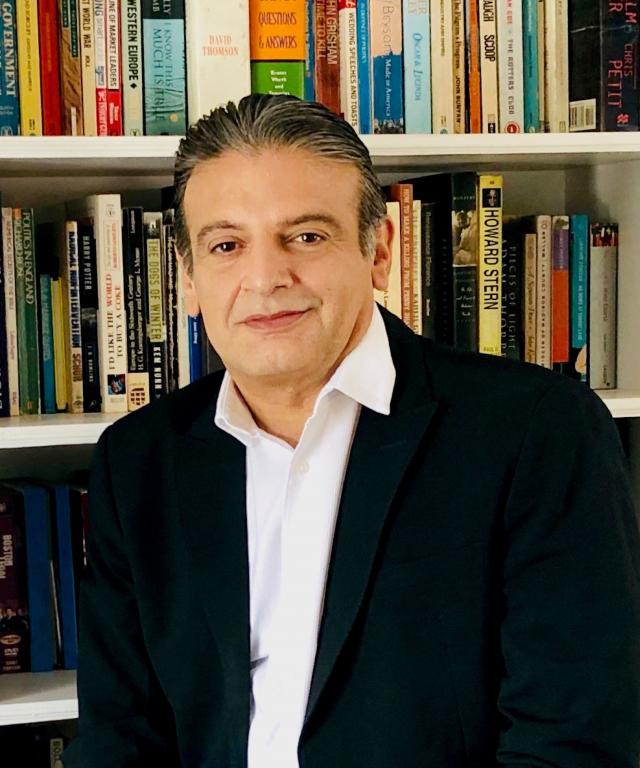 Poran Malani
India Director of Operations, S4 Capital
Poran Malani is an energetic, imaginative communications expert with 30 years of experience in marketing 'big brands' like Coca Cola, Amazon, Vodafone and Lenovo.
A natural entrepreneur, he thinks and acts differently to the crowd, which gives his clients the commercial edge.
He is a British born Indian who has worked in New York and London and now lives in Bangalore, heading up Sir Martin Sorrell's S4 Capital marketing services business in India.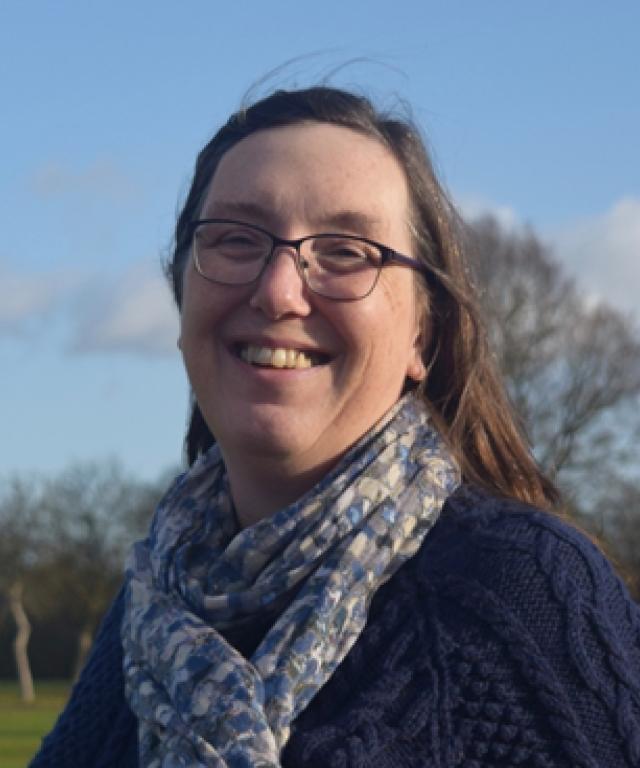 Claire Maxim
CEO, Arthur Rank Centre
Claire grew up in South Warwickshire, and after twenty years as an engineer in the electricity industry, she was ordained in 2010. Working in Hampshire and Wiltshire, she enjoyed the variety of being a rural vicar, and so was most surprised to find herself as CEO of a national Christian charity. 
The Arthur Rank Centre works to resource, develop and advocate for rural Christians and their communities, aiming to share good practice to encourage and to increase rural-urban links.  In her spare time, Claire enjoys muddy walks, detective fiction, landscape history and painting.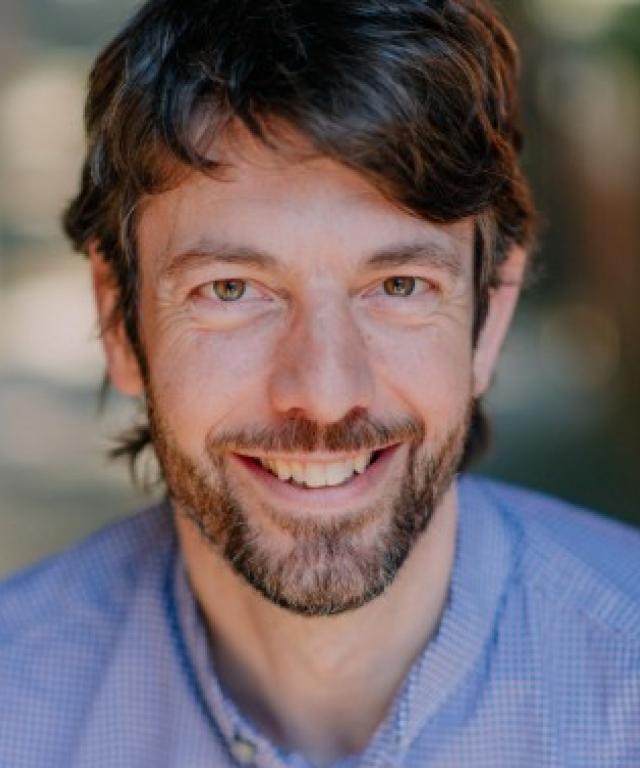 Ian Mitchell
Director of Development Cooperation in Europe, Center for Global Development
Ian Mitchell is a senior fellow at the Center for Global Development. He leads work on how governments policies on aid, trade and environmental policy affect development and poverty. He is also an associate at Chatham House and the Institute for Fiscal Studies.
Until 2016, Mitchell was deputy chief economist DEFRA where he led international and strategy analysis, and chaired the G20 Agricultural Markets Information System. He also held roles on food security and animal disease risk. Mitchell's career began at Ernst and Young and has also included roles at the Department for Education and HM Treasury.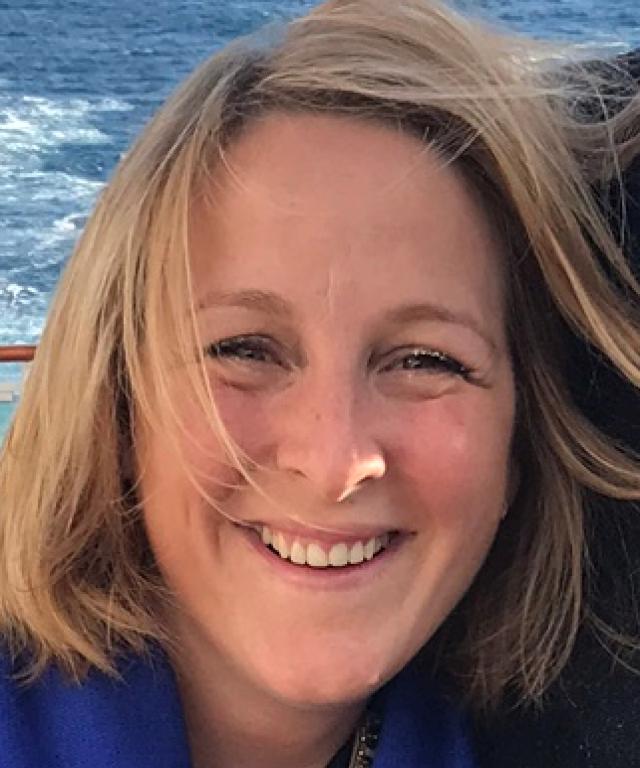 Sally Mercer
Farmlink and Fresh Farm Revolution
Sally developed her passion to educate communities about food, farming and healthy eating after joining a fourth-generation farming family. With her husband Rob, they set up Farmlink, an education project on their farm, so far teaching over 20,000 local children about food, farming and conservation.
Farm Fresh Revolution was established in 2017, delivering fresh food from farmers direct to families at primary schools in the most deprived areas of Staffordshire, inspiring and educating families with young children to eat more healthy fresh food. Sally's focus is to continue to drive progress towards a more positive food culture, tackling food poverty and healthy eating through education and experience both nationally and locally. 
She sits on LEAF's Education and Public Engagement Committee, is Trustee and funder of several local charities, and also runs a homeopathy clinic in her local hospital cancer unit.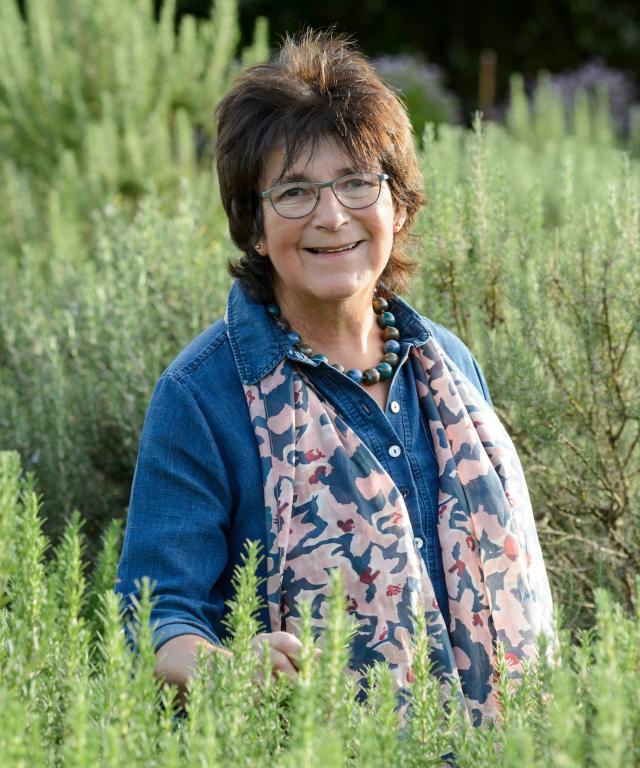 Jekka McVicar
Herb Farmer, Garden Designer, Author
Jekka McVicar has worked with herbs since 1985 for which she is internationally recognised; being awarded the Victoria Medal of Honour in Horticulture - VMH, by the Royal Horticultural Society and the Gardeners Media Guild Life Time Achievement Award.
Keen to share the knowledge and her passion for herbs she has been awarded 62 RHS Gold Medals, appears frequently on national radio and advises governments, chefs and members of the public on the use of herbs; most recently at her Herbetum on her Herb Farm in Bristol.
Kamal Mouzawak
Souk el-Tayeb
Kamal Mouzawak created the first farmers' market in Beirut, Souk el-Tayeb, which preserves food traditions and the culture of sustainable agriculture in Lebanon. Kamal is working to protect the interests of local small farmers and producers in Lebanon, enabling them to sell their products directly at the market, thus ensuring a fair price for their goods. Consumers come to the market twice a week to buy and eat baked goods, yogurts, organic vegetables, honey, fresh juices, and local delicacies, and to celebrate the shared interest of food.
Souk el-Tayeb has grown into a food movement throughout Lebanon, expanding its operations to include educational programs in local schools and food festivals across the country to celebrate Lebanon's culinary heritage. Kamal also extends his celebration into a series of restaurants and small hotels.
Kamal comes from a family of farmers and has a deep love and respect for his country and its diverse regions, which bear a rich assortment of natural foods and culinary delights. Often characterized as a "culinary activist," Kamal reaches many audiences both inside and outside of Lebanon through his advocacy for celebrating food traditions that unite communities and support the farmers and producers who tend the land.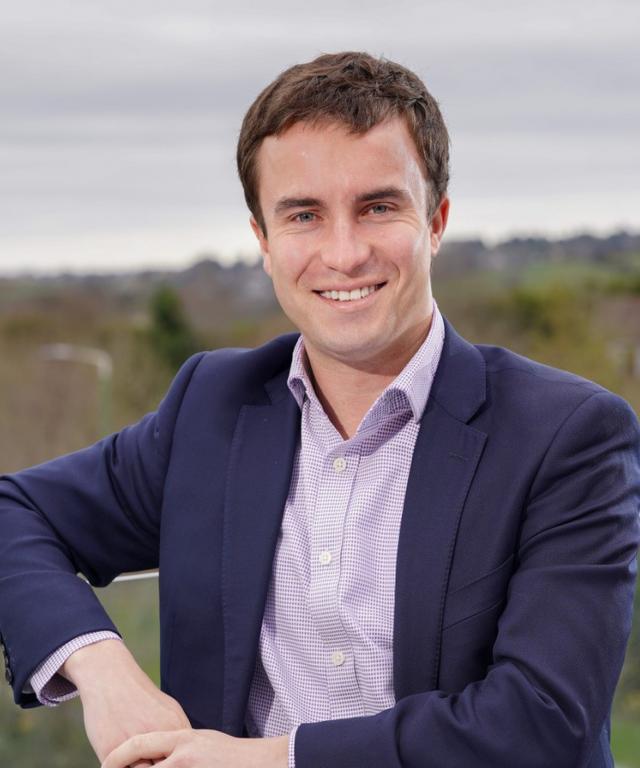 Jago Pearson
Communications Director, Finnebrogue Artisan
Jago is Communications Director at Finnebrogue Artisan, leading the firm's public affairs engagement, media relations and business-to-business communications. He heads up Finnebrogue's activity in driving the nitrite-free agenda, promoting more sustainable food production.
Jago was previously a director at one of London's leading political communications and public relations firms, Media Intelligence Partners. During this time he advised some of the highest profile campaigns, companies and charities in the UK, as well as former cabinet ministers, Members of Parliament and Members of the European Parliament. He worked on the historic campaign to leave the European Union in 2016.
Jago has run communications and public affairs campaigns in London, Brussels and Strasbourg for multi-national companies and has prepared senior politicians and leading business executives for high-profile media and presentation engagements.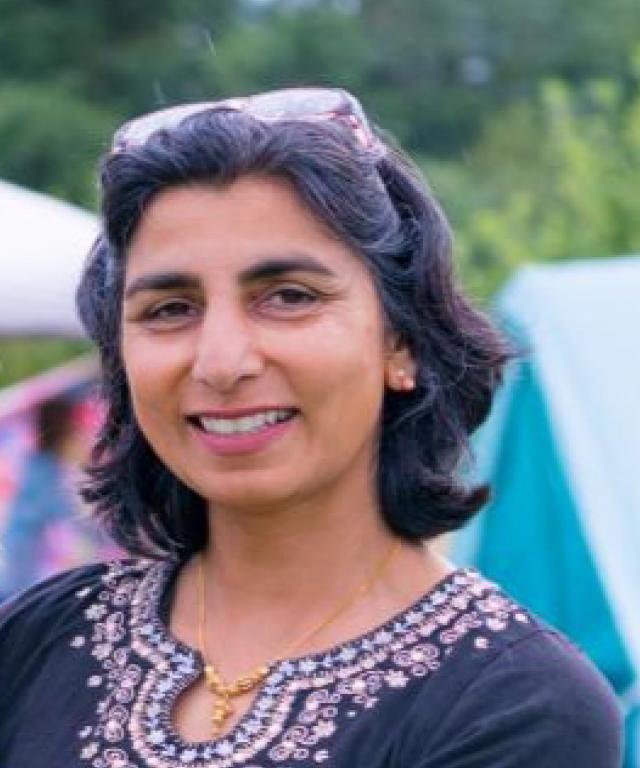 Ruby Radwan
Willowbrook Farm
Ruby has always been interested in the relationship between mental health and the environment. She studied Psychology in London and also trained as a holistic therapist. After moving to Oxford she taught at an A-level college and worked as a reflexologist at the Acland hospital. At home she applied her academic and spiritual principles in seeking to raise her children in a healthy and natural environment.
17 years ago, along with her husband, she took her young family on an adventure. Both parents gave up their jobs and established Willowbrook Farm. As a true family venture, they sought to rear animals ethically, nurture the environment on the farm and live sustainably. She now lives in a house made of mud which she helped build and delivers ethical and sustainable produce to customers in Oxfordshire and beyond.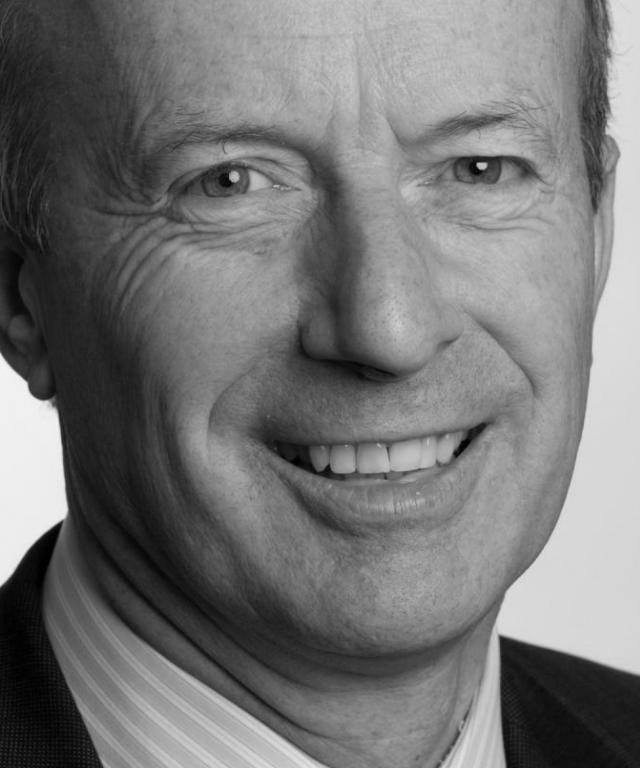 John Shropshire
Chairman, G's Farm
John Shropshire OBE heads up a £0.5bn turnover group G's Fresh, specialising in growing salads and vegetables in the UK, Czech Republic, Poland, Spain and Senegal over 12,500 hectares. G's sells 1 billion packs of salads and vegetable crops to major UK, Europe and USA supermarket brands.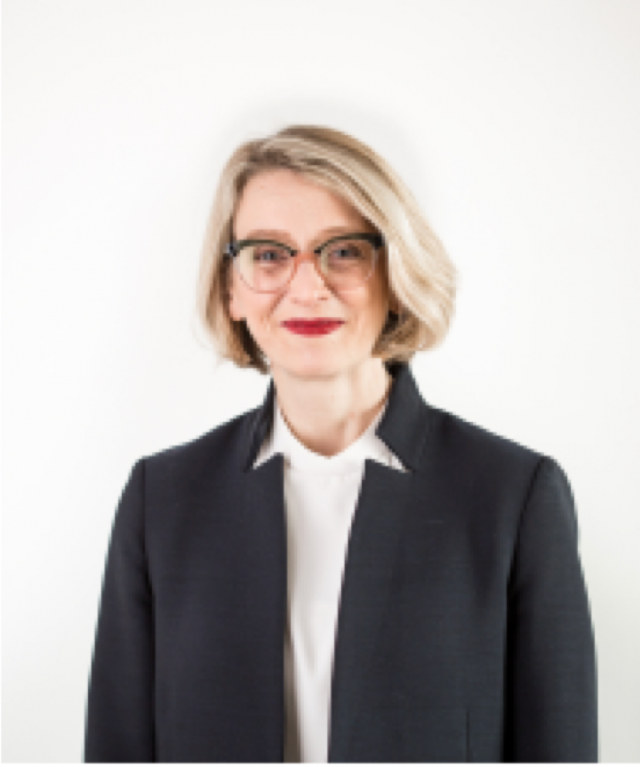 Fiona Smith
Professor of International Economic Law & N8 Chair of Agri Food Regulation, School of Law, University of Leeds
Fiona Smith is Professor of International Economic Law and N8 Chair of Agri Food Regulation at the School of Law, University of Leeds. Fiona is also Associate Director of the University of Leeds Global Institute for Food and the Environment, where she directs research into International AgriFood Supply Chains. Her research focuses on international trade law under the World Trade Organization (WTO), with a specialist interest in international agricultural trade.
In 2017, Fiona was appointed Specialist Advisor to the House of Lords for its Report on 'BREXIT and Agriculture'. 
Prof. Fiona Smith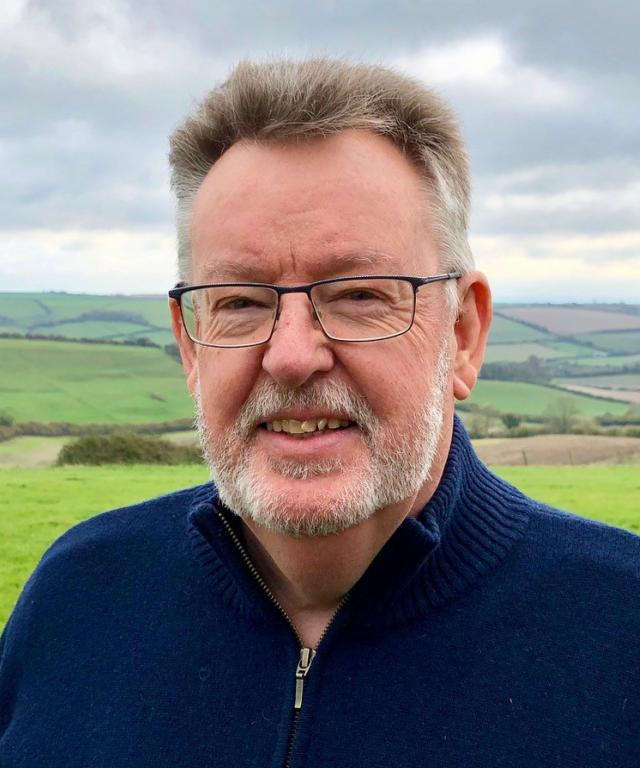 Keith Spilsbury
Strategic Director, The Wool Packaging Company
Keith Spilsbury joined Woolcool at its outset in 2009 and is currently Strategic Director of The Wool Packaging Company and a major shareholder.
He has over 30 years' experience in sales and marketing, having held senior UK and European management positions with international companies such as David S. Smith PLC, Cookson PLC and Perstorp AB. His experience covers materials handling, packaging, logistics and distribution, with clients including Coca-Cola, Astra Zeneca, GSK, Ford and Premier Foods.
Today, Keith's hands-on management expertise and strategic planning skills have enabled success in the genuine commercialisation of a Natural Material – Wool, establishing The Wool Packaging Company and its product Woolcool® as a brand leader for sustainable insulated packaging within the UK online Food and global Pharmaceutical sectors.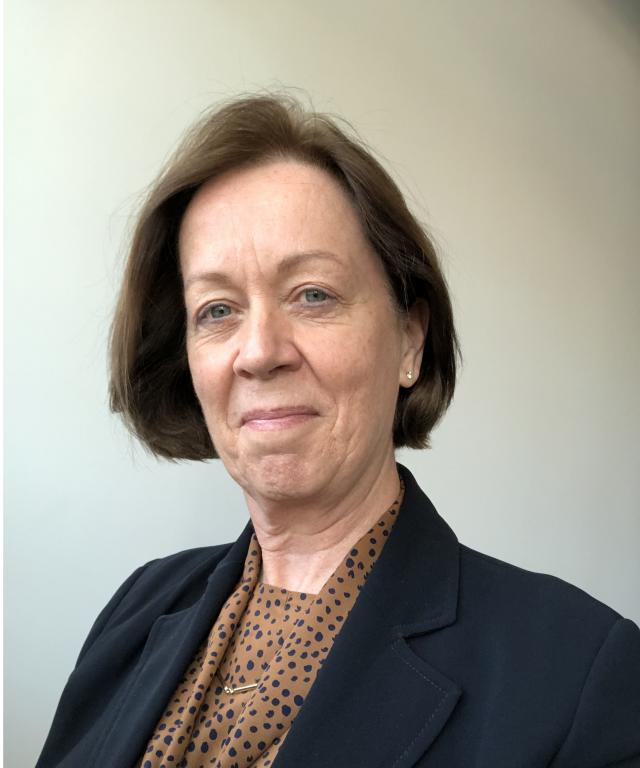 Alice Stanton
Professor, Cardiovascular Pharmacology at the Royal College of Surgeons & Director of Human Health, Devenish Nutrition
Professor Alice Stanton is a clinician-scientist. She is currently Professor in Cardiovascular Pharmacology at the Royal College of Surgeons in Ireland, and Director of Human Health at Devenish Nutrition.
Particular research interests include; high blood pressure, personalized medicine and most recently, the impact of micronutrients on human health and wellbeing.
She has authored in excess of 140 peer-reviewed published papers, and has had grants and fellowships from the Health Research Board (Ireland), Enterprise Ireland, Higher Education Authority (Ireland), Irish Heart Foundation, British Heart Foundation, Engineering Physical Science Research Council (UK), Medical Research Council (UK), Irish Research Council, and the European Commission Seventh Framework Programme.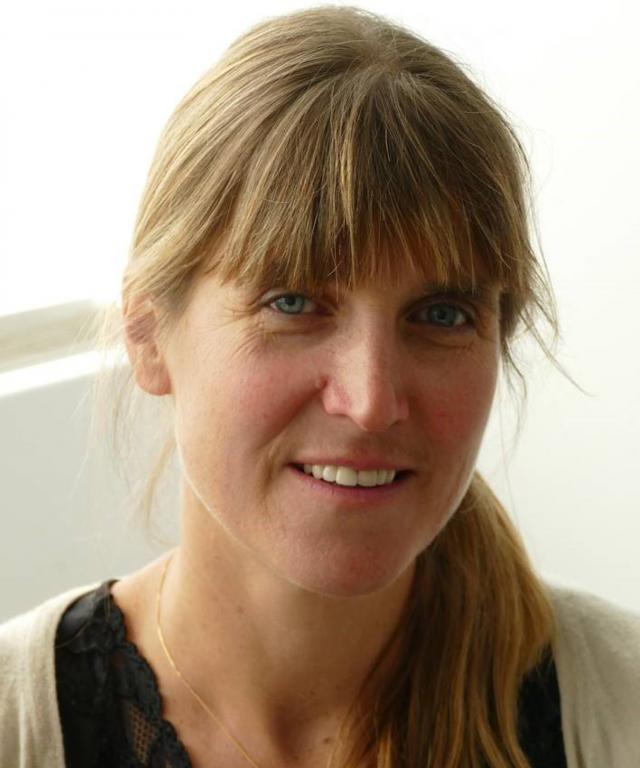 Anna Taylor
Executive Director, Food Foundation
Anna joined the Food Foundation as its first Executive Director at the beginning of June 2015, having previously led the policy team on nutrition at DFID and worked for a number of international organisations including Save the Children and UNICEF.
She has been at the forefront of international leadership on nutrition for several years and in May 2017 Anna became a member of the London Food Board to advise the Mayor of London and the GLA on the food matters that affect Londoners.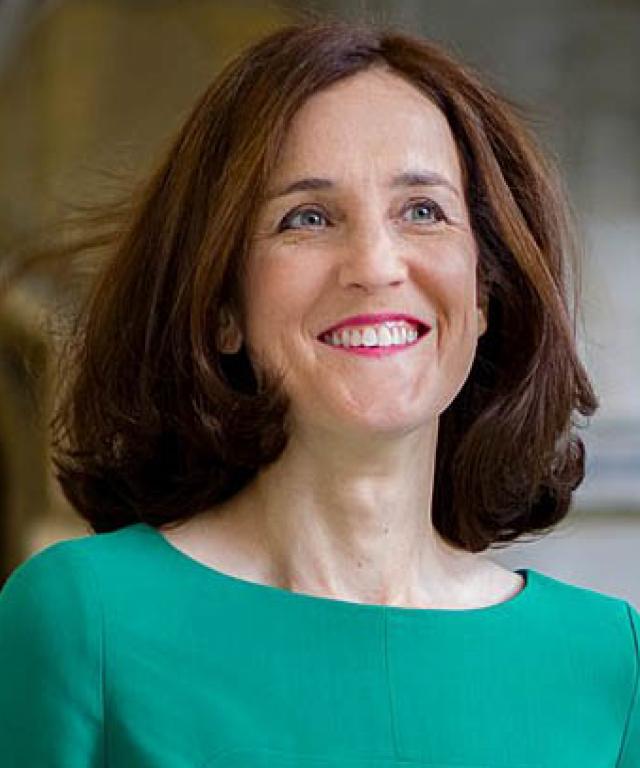 Theresa Villiers
Secretary of State for Environment, Food and Rural Affairs
Theresa Villiers was appointed Secretary of State for Environment, Food and Rural Affairs on 24 July 2019. She served as Secretary of State for Northern Ireland from September 2012 until July 2016. Previously she served as Minister of State for Transport from May 2010 until September 2012. Theresa was elected the Conservative MP for Chipping Barnet in 2005. 
Theresa went to Francis Holland School in London then studied law at the University of Bristol and Jesus College, Oxford. After university, she worked as a barrister and as a lecturer in law at Kings College, London.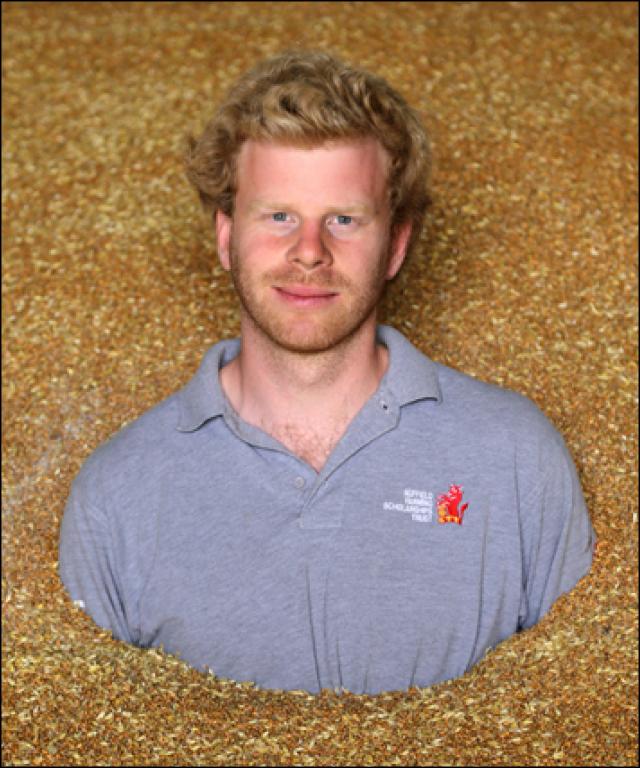 David Walston
Thriplow Farms
David was born on the home farm but quickly departed, bound for school, university and then work in London. Having tired of working every weekend for the whole year as a wedding photographer, he returned to Cambridgeshire in 2010 and spent several years manning a shovel before graduating to driving a tractor occasionally.
Following a Nuffield Scholarship learning about soil health and conservation agriculture in 2014, he has set about implementing these findings on the farm with a combination of livestock and other conservation agriculture techniques.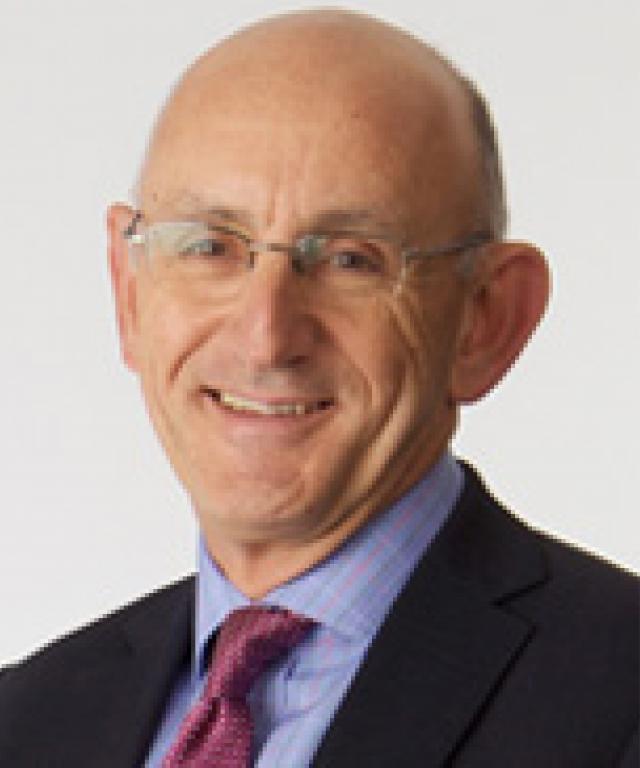 Roger Whiteside
Chief Executive, Greggs plc
Roger Whiteside holds the position of Chief Executive Officer & Executive Director at Greggs Plc.He is also on the board of Card Factory Plc and Member of Women's Business Council.
The boss of the UK's largest bakery chain was crowned the North East Business Executive of the Year in 2019.
He was previously Chief Executive Officer & Executive Director at Punch Taverns Ltd., Chief Executive Officer of Thresher Group Ltd., Joint Managing Director at Ocado Group Plc, Head-Food Business at Marks & Spencer Group Plc and Joint Managing Director at Waitrose Ltd.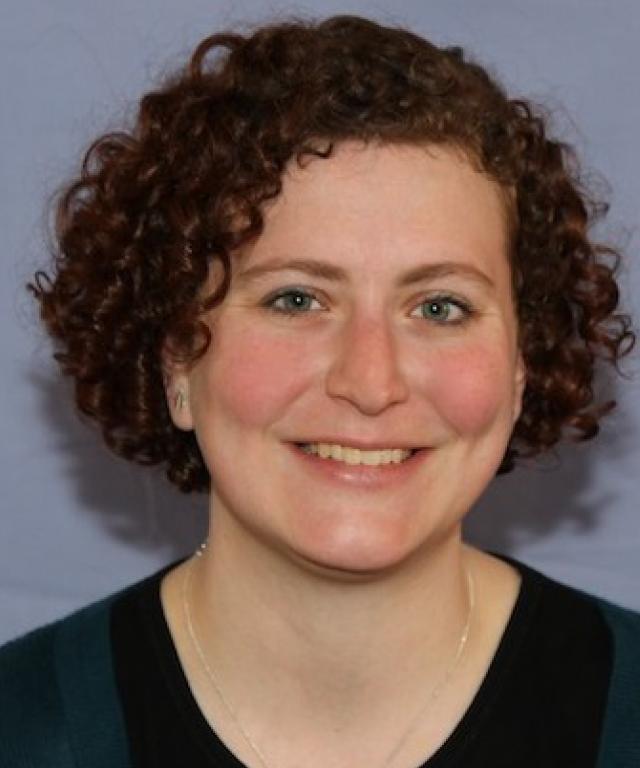 Rabbi Debbie Young-Somers
Community Educator for Reform Judaism
Rabbi Debbie Young-Somers is the Community Educator for Reform Judaism, she is actively involved in education connecting Jewish custom to awareness of land, consumption and the environment. She is a writer and broadcaster, published in various interfaith and liturgical books, and regularly appears on Radio 2's Pause for Thought, BBC 3 Counties Radio and BBC Radio London.