The Oxford Farming Conference
OFC 2022 ONLINE - TICKETS
Wednesday 5th to Friday 7th January 2022
The 2022 Oxford Farming Conference, Routes to Resilience, will be co-chaired by Barbara Bray MBE and Sarah Mukherjee MBE and will be held from 5 to 7 January 2022.
Following an announcement on Wednesday 22nd December, the conference will be fully online only. Like many other organisations, OFC has been monitoring announcements and developments across the UK and internationally on the Omicron variant. Delegate safety has always been the primary concern and with the groundswell of concern nationally and internationally, combined with the lack of clarity about regulations likely in the weeks ahead, the decision to move online was inevitable.
Digital attendees will get access to all the sessions, streamed live, that would have been delivered at Oxford including the politics, trade, science lecture, inspiring farmers, debate, Henry Dimbleby and Dame Ellen MacArthur. Sessions will be record and full on-demand access will be provided, as well as access to the OFC app where delegates can ask speakers questions, participate in the polls and network online.
The OFC programme below is subject to minor change, with some sessions likely to start 10 to 20 minutes earlier or later to allow breaks for time away from the screen. The fringes will also change, with one fringe taking place per hour on the hour so please keep checking back for updates.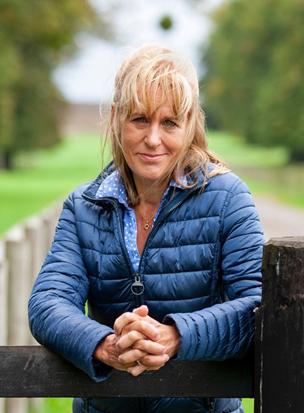 Minette Batters
President, NFU
Minette Batters runs a tenanted family farm in Wiltshire. The mixed farming business includes a 100 cow continental cross suckler herd, and a small herd of pedigree Herefords as well as sheep and arable. Diversification includes the conversion of a 17th Century tithe barn into a wedding and corporate events venue, and horse liveries. Minette co-founded the campaigning initiatives 'Ladies in Beef' and the 'Great British Beef Week'.
She has been an NFU member from grassroots through to County Chairman; she served as Wiltshire's Council delegate and also as Regional Board Chairman for the South West. Minette has also been a member of NFU Governance Board and served as NFU deputy president for four years from 2014 to 2018, before being elected as president in February 2018.
Minette is also a Trustee of Farm Africa.
Session at OFC: OFC Report, Friday 7th January 2022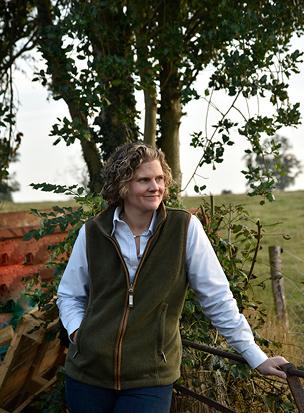 Sarah Bell
Farmer, Independent Consultant and Strategic Adviser
Sarah Bell is an independent consultant and strategic adviser for the agricultural supply chain. With a passion for building sustainable businesses on the three Ps – people and planet as well as profit – Sarah is a dynamic communicator and analytical strategist who leads businesses through organisational as well as digital transformation.
An OFC Emerging Leader and alumni of the Cambridge University Institute for Sustainability Leadership and the Windsor Women in Leadership Programme, Sarah has spoken at the Financial Times Global Food Systems Summit and is an articulate voice on digital leadership in agriculture and bringing diversity to the board table.
Sarah is a non-executive director of the AHDB board, as well as sitting on the NFU National Crop and the Agrimetrics Advisory boards.
Session at OFC: Farm of the Future, Friday 7th January 2022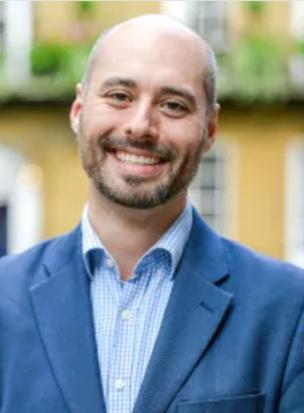 Dustin Benton
Policy Director, Green Alliance
Dustin Benton joined Green Alliance in 2011, to lead its work in the Low Carbon Energy and Resource Stewardship themes. In October 2016, he became policy director, leading the delivery and advocacy of Green Alliance's work across energy, resources, and the natural environment, with a particular focus on getting on track to net zero emissions. 
In 2020 Dustin was seconded to Defra to be Chief Analytical Adviser of the National Food Strategy. Before joining Green Alliance, he worked for the Campaign to Protect Rural England where he led work on the relationship between landscape protection, climate change, and new energy infrastructure.
 
He holds an MA in Political Thought and Theory from the University of Birmingham and an MA in International Relations and French from the University of St Andrews.
Session at OFC: OFC Report, Friday 7th January 2022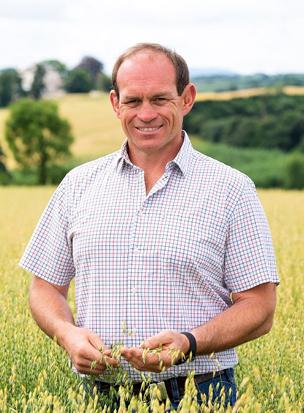 Simon Best
Farmer, and Ex-Irish Rugby Player
Ex-Irish rugby star Simon Best is the 4th generation to farm at Acton House Farm in Northern Ireland, a business which has evolved over the years to a predominantly arable unit, growing cereals, oilseed rape and beans, the majority of which are sold within a 5 mile radius of the farm. 
Over the past 15 years there has been a significant focus on environmental sustainability with the farm being LEAF accredited, participating in environmental stewardship schemes and diversifying into composting with the aim of soil improvement. He is also one of 7 Northern Ireland farms participating in the ARC Zero project which aims to establish a verifiable baseline for whole farm carbon emissions
This year he was winner of the Farmers Weekly Arable Farmer of the Year award, a title not normally associated with Northern Ireland. The judges were impressed that Simon had successfully established an environmentally sustainable arable business on a scale not seen in Northern Ireland.
Before returning to the farm, Simon started his career in Professional Rugby where he represented Ireland 23 times, playing in two World Cups before retiring through injury in 2007. There have been many lessons from professional sport that Simon has applied to running the farm business and he shall share insights into this applied learning at OFC, as well as his own journey of succession on the family farm.
Session at OFC: Inspiring Farmers, Thursday 6th January 2022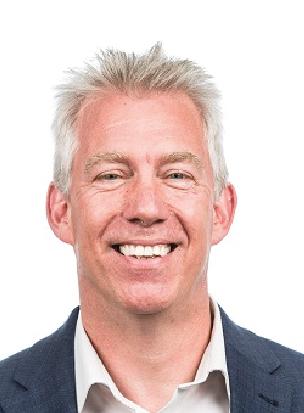 Simon Bowyer
CEO, Concordia
Simon Bowyer is CEO of Concordia and has worked with farms, the NFU, agencies around the world, and the UK Government departments to ensure that the seasonal workers'  scheme is successfully implemented, and provides a model for other sectors of the economy.
Session at OFC: Squeezed Middle, Thursday 6th January 2022
Sarah Bridle
Professor, Author and Researcher
Professor Sarah Bridle is a transdisciplinary researcher driven by the need to tackle climate change, focusing on a quantitative approach to helping transform food systems to steward change to new kinds of futures. 
Sarah's current research focuses on synthesising, exploring and effectively communicating environmental and nutrition impacts of different dietary options, with the aim of driving changes in food production methods and portfolios to be healthy for people and planet.  
Sarah founded the  Take a Bite out of Climate Change  project, including leading a stand at the Royal Society Summer Science Exhibition 2019. Sarah has a unique combination of expertise including interpreting large data sets using statistical methods, with a degree in Natural Sciences and a PhD in astrophysics from the University of Cambridge (2000), and statistical cosmology research in France (2000-2001), Cambridge (2001-2004), UCL London (2004-2012) and Manchester (2013-). Author of over 100 refereed publications with more than 10,000 citations.
Sarah has won prestigious awards including a Royal Society University Research Fellowship, the Royal Astronomical Society's Fowler Award and ERC Starting and Consolidator Grants.  Sarah's book , Food and Climate Change - Without the Hot Air  was published in September 2020 by UIT Cambridge. 
Session at OFC: Frank Parkinson Lecture, Thursday 6th January 2022.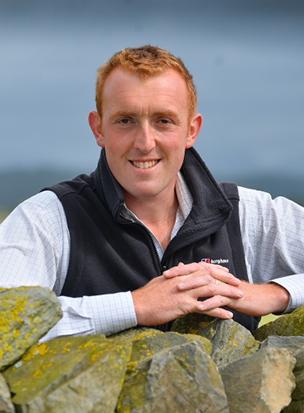 Will Case
Farmer and Farmertime Ambassador
Will Case is a Cumbrian livestock farmer and free range egg producer. Farming at Plumpton Cottage farm in partnership with wife Victoria and 3 young sons they run 220ha of grassland, 900 ewes, 250 beef cattle and 24000 free range hens.
He is a former chairman of Cumbria YFC, NFU ambassador and Farmers Guardian columnist.
He is also passionate about supporting the next generation and is the Northwest Farmertime ambassador, a project that works to take the farm to the school classroom via FaceTime technology. 
Session at OFC: Farm of the Future, Friday 7th January 2022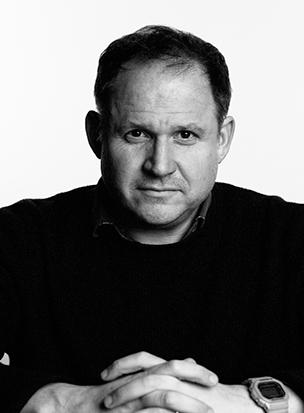 Henry Dimbleby
Lead, National Food Strategy & Co-Founder of Leon
Henry Dimbleby was given the role of lead non-executive board member of the Department for Environment, Food and Rural Affairs in March 2018. In June 2019 the Environment Secretary appointed Henry Dimbleby to lead the National Food Strategy, which he published in July 2021.
Henry Dimbleby co-founded the Leon restaurant chain (2004). He was a co-founder of the Sustainable Restaurant Association (2009), the charity Chefs in Schools (2018) and co-authored The School Food Plan (2013), which set out actions to transform what children eat in schools and how they learn about food. 
Henry previously worked as a Strategy Consultant at Bain & Company (1995-2002) where he advised businesses on strategy, performance improvement and organisational design. Before that he worked as a journalist on The Daily Telegraph and a chef at the Michelin-starred Four Seasons Inn on the Park.
Session at OFC: National Food Strategy, Friday 7th January 2022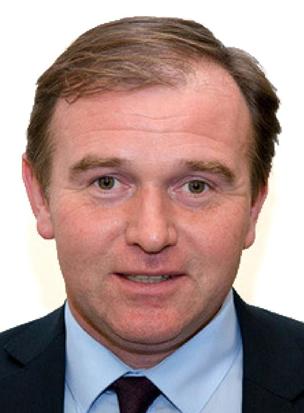 The Rt Hon George Eustice MP
Secretary of State for Environment, Food and Rural Affairs, England
George Eustice was appointed Secretary of State for Environment, Food and Rural Affairs on 13 February 2020. He was previously Minister of State at Defra from 11 May 2015 to 13 February 2020. He is the Conservative MP for Camborne and Redruth, and has been an MP continuously since 6 May 2010.
Coming from a farming background, his family still run a fruit farm, restaurant and farm shop in Cornwall where they also have a herd of South Devon cattle and the country's oldest herd of the rare breed of pig, the British Lop. The family have shown a keen interest in educating children about farming and have opened their farm to 3000 schoolchildren a year.
Session at OFC: National, Thursday 6th January 2022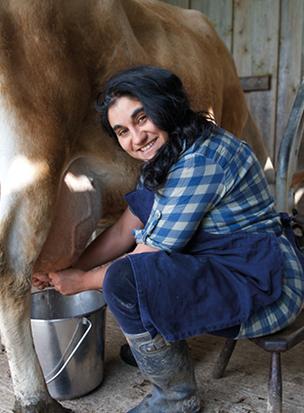 Jyoti Fernandes
Farmer, and Landworkers Alliance
Jyoti Fernandes MBE is a family farmer on a in Dorset producing lamb, beef, fresh fruit, preserves, apple juice and cider. The farm is also home to a market garden producing a wide range of fruit and vegetables.
All of the produce is sold at the local Bridport market or through a catering busines run from the farm. The farm is home to a processing cooperative with a meat cutting room, dairy, and apple juice press used by many small farms in the local area.
She works a lobbyist for the Landworkers Alliance promoting policies to support the livelihoods of small and family farms in the UK.
Session at OFC: OFC Union Debate, Thursday 6th January 2022.
Lesley Griffiths MS
Minister for Environment, Energy and Rural Affairs, Wales.
Lesley Griffiths was brought up in North East Wales and has lived and worked in Wrexham all her adult life. 
Prior to her election she worked as constituency assistant to Ian Lucas, MP. As a strong supporter of devolution for Wales, she played an active role in the 1997 'Yes for Wales' campaign, and is a member of Unison.
She was elected to the National Assembly for Wales in May 2007 and served on several Assembly Committees. She set up and chaired the Cross Party Hospice Group. 
In December 2009, she was appointed Deputy Minister for Science, Innovation and Skills. Following re-election to the National Assembly for Wales in May 2011, Lesley was appointed Minister for Health and Social Services and in March 2013 was appointed Minister for Local Government and Government Business. 
In September 2014, she was appointed Minister for Communities and Tackling Poverty. In May 2016, following re-election, she was appointed Cabinet Secretary for Environment and Rural Affairs. Lesley was appointed Cabinet Secretary for Energy, Planning and Rural Affairs on 3 November 2017. On 13 December 2018 Lesley was appointed Minister for Environment, Energy and Rural Affairs. 
She also worked at the Wrexham Maelor Hospital for 20 years.
Session at OFC: National, Thursday 6th January 2022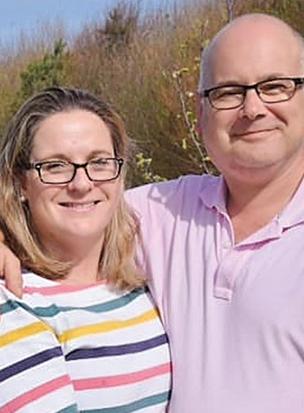 Zanna Joice
Farmer and Mental Health Awareness Supporter
Zanna Joice is originally from Sydney Australia but relocated to Norfolk in 2008 after meeting her husband Patrick, while backpacking around the world. 
The pioneering poultry business was run by Patrick but sadly, ten years after making it her home, their lives were turned completely upside down when he was diagnosed with terminal cancer, and subsequently developed severe depression.
After Patrick's diagnosis he realised first-hand how debilitating mental issues can be and set about raising awareness of the topic and much needed funds for the charity YANA (You Are Not Alone). He very openly shared his story, organised a charity cricket match that raised more than £53,000 and got involved with the 'Naked Farmer' social media movement, to help smash the stigma surrounding mental health.
In 2019, Patrick was posthumously named Farmers Weekly Awards Farming Champion of the Year for his work in raising awareness of mental health in agriculture. And today, Zanna still supports the charity whilst working on the family farm and raising their two children. Join us at OFC to hear about her story of resilience through adversity.
Session at OFC: Inspiring Farmers, Thursday 6th January 2022
Paul Kelly
Managing Director, Kelly Turkeys
Paul Kelly is the Managing Director of Kelly Turkeys, although he prefers to be called a "turkey farmer".
Kelly Turkeys is the largest independent turkey hatchery in the UK supplying over 450 farmers throughout the country with specialist breeds of turkeys for the Christmas market. The company sells sell over 1.3 million turkey chicks (27% of the UK market) in June July and August. And grow circa 160,000 turkeys for the Christmas market.
The meat side of the business supplies major multiple retailers, independent butchers and retails from the farm gate. As far as they are aware they are the only turkey company in the world to have the complete production chain from pure line genetics through to retailing from the farm gate.
Paul returned to the family business in 1984 after working in America for a year, and 2015 the business purchased a farm in Charlottesville Virginia in the US and KellyBronze USA was launched.
He has two world records and is in the Guinness Book of World Records for being the World's Fastest Turkey Plucker and the world's fastest turkey carver!
Session at OFC: OFC Debate, Thursday 6th January 2022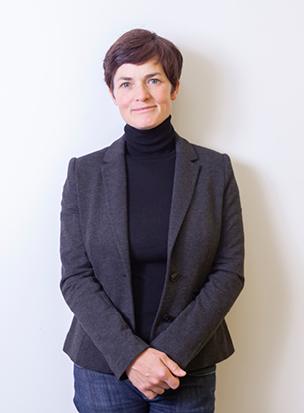 Dame Ellen MacArthur
Sailor and Founder, Ellen MacArthur Foundation
Dame Ellen MacArthur made yachting history in 2005, when she became the fastest solo sailor to circumnavigate the globe. She remains the UK's most successful offshore racer ever, having won the Ostar, the Route du Rhum, and finished second in the Vendée Globe.
She received the French Legion of Honour from President Nicolas Sarkozy in 2008, three years after having been knighted by HM Queen Elizabeth II.
Having become acutely aware of the finite nature of the resources on which our linear economy relies, she retired from professional sailing to launch the Ellen MacArthur Foundation in 2010. The Foundation works to accelerate the transition to a circular economy, and has helped establish the subject on the agenda of decision-makers around the world.
Since the publication of its first economic report in 2012, the Foundation has launched global initiatives on plastics, fashion, and food, developed innovation networks with educators, businesses, and governments, and released more than 20 reports and books.
Dame Ellen is a World Economic Forum Global Agenda Trustee for Environment and Natural Resource Security and Board Member of its Platform for Accelerating the Circular Economy, and she sat on the European Commission's Resource Efficiency Platform between 2012 and 2014.
Session at OFC: Navigating towards a nature positive food system, Friday 7th January 2022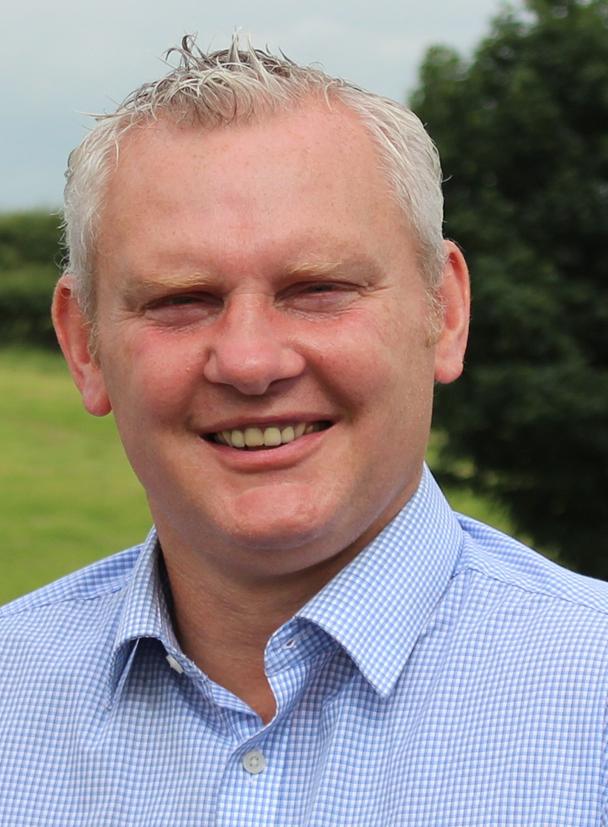 John McCallister
Head of the Land Mobility Programme, YFCU and Ulster Farmers' Union
John McCallister lives near Rathfriland, County Down. After studying at Greenmount College, he returned home to start his farming career. 
After many years involvement with Young Farmers' Clubs of Ulster (YFCU) serving in various roles within the organisation, he was elected YFCU President and served between 2003 and 2005. 
With a passion for politics, John was then elected as a Member of the Legislative Assembly (MLA) in March 2007 and re-elected in 2011 for the South Down constituency. He was the first MLA to have a Private Members' Bill passed by the Assembly, becoming the Caravans Act 2011, and the only member to pass a second Private Members' Bill when the Assembly & Executive Reform (Assembly Opposition) Act 2016 was passed.  
He served on ten different Assembly committees and the British/Irish Parliamentary Assembly. John served as Deputy Leader of the UUP between 2010 and 2012. He co-founded NI21 and was Deputy Leader for one year. 
After leaving the Assembly in 2016 John now works for YFCU and Ulster Farmers' Union heading up the Land Mobility Programme. He was appointed as a Human Commissioner in 2017 and served in that role until 2020. He also sat on the the board of the Community Relations Council for Northern Ireland in 2019. 
Session at OFC: OFC Union Debate, Thursday 6th January 2022.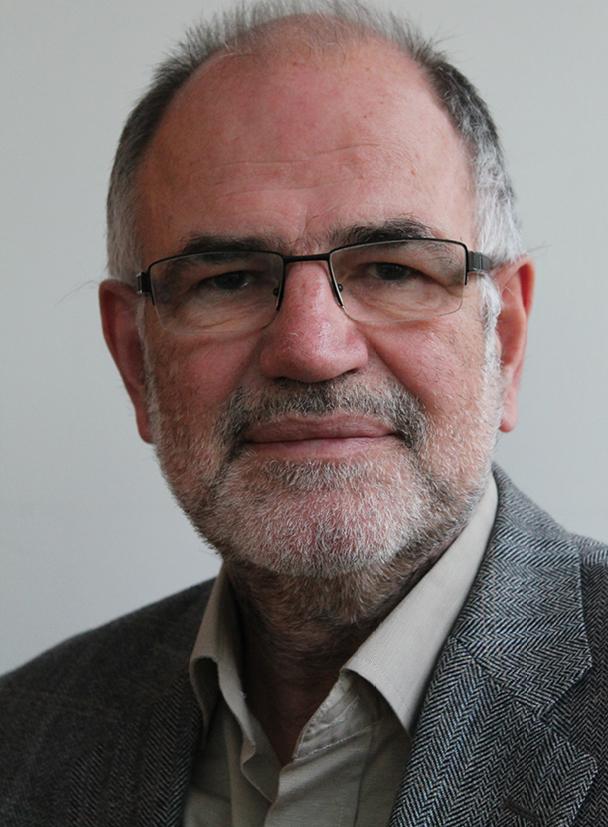 Alan Matthews
Professor Emeritus of European Agricultural Policy at Trinity College Dublin, Ireland.
Alan Matthews is Professor Emeritus of European Agricultural Policy at Trinity College Dublin, Ireland. His research interests cover agricultural policy, trade policy, and trade and development issues.
His policy advice has been published by the OECD, the UN Food and Agriculture Organization, the European Parliament, and the European Committee of the Regions.
He is a former President of the European Association of Agricultural Economists and has been a member of Ireland's Climate Change Advisory Council. 
He is a regular contributor to the blog capreform.eu on issues relating to the EU's Common Agricultural Policy.
Session at OFC: The Farm of the Future, Friday 7th January 2022
Michelle Meagher
Co-Founder, Balanced Economy
Michelle Meagher is a competition lawyer and co-founder of the Balanced Economy Project, an international anti-monopoly alliance. 
She is author of Competition is Killing Us: How Big Business is Harming Our Society and Planet - and What to Do About It (Penguin, 2020), which was chosen as one of the Financial Times' Best Books of the Year.  Her writing has been featured in the Financial Times and the Guardian. 
She is a Senior Policy Fellow at the University College London Centre for Law, Economics and Society. Michelle has published many academic papers and been invited to lecture and present at leading academic institutions including Harvard, Yale, and Oxford.  She has presented to audiences around the world and regularly appears on TV and radio. 
Michelle practised for several years as a competition lawyer and competition policy expert for Magic Circle Law firms, national regulators and the International Finance Corporation. She has a B.A. in Politics, Philosophy and Economics from Oxford and a Masters in Law from Georgetown.
Session at OFC: Squeezed Middle, Thursday 6th January 2022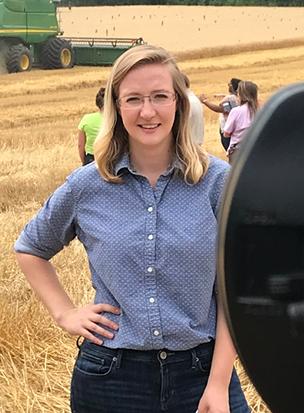 Sarah K Mock
Rural and Agriculture Writer and Researcher
Sarah K Mock's passion for farming was planted on her family's farm in Wyoming. As it grew, so too did her need to find the answer to a critical question: is it possible to farm without exploiting farmers, farmworkers, the environment, or communities?
Mock's search for answers took her around the globe, working in and around agriculture for non-profits, government organizations, Silicon Valley companies, the national news media, and directly with farms. 
Session at OFC: Farm of the Future, Friday 7th January 2022
Catherine Nakalembe
NASA Harvest Africa Program Director and Associate Research Professor, University of Maryland's Department of Geographical Sciences
Catherine Nakalembe focuses her research and work on remote sensing and machine learning applications in smallholder agriculture, food security, early warning, and disaster assessment.
She was named as a 2020 Africa Food Prize Laureate recognizing her dedication to improving food security in some of the most vulnerable regions in the world through the enhanced use of Earth observation.
Catherine is the NASA Harvest Africa Program Director, working with national ministries and development partners in Eastern and West Africa. NASA Harvest, NASA's Food Security and Agriculture Program, is a multidisciplinary program commissioned by NASA and led by the University of Maryland to enhance the use of satellite data in decision-making related to food security and agriculture across the nation and world.
A proud Ugandan native, her work started in Eastern Africa, with direct engagement with institutions in Uganda, Tanzania, Kenya, and Rwanda. It has expanded through regional organizations to cover 11 countries in the region.
Session at OFC: Science Lecture, Thursday 6th January 2022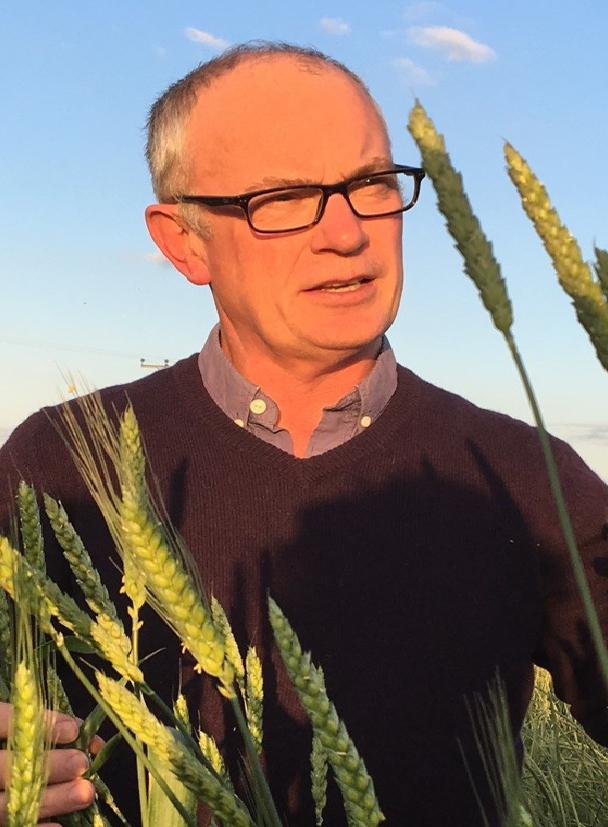 John Pawsey
Director of Shimpling Park Farms Limited
John Pawsey is a fourth generation farmer from Suffolk and is a Director of Shimpling Park Farms Limited.
The farm is mixed with 650 hectares of arable land and 1,000 New Zealand Romney breeding ewes on Hanslope series chalky boulder clay.
John also farms an additional 980 hectares for neighbouring farmers under farm management contracts. All the farms are managed organically with the first farm being converted to organic production in 1999.
Crops grown on the farm feature an array of legumes, cereals ranging from oats to spelt as well as some speciality crops including quinoa and buckwheat.
Diversifications on the farm include a HLS Scheme, commercial and domestic rentals and various renewable energy projects including a photovoltaic array and 3 wood chip boilers. 
Session at OFC: The Farm of the Future, Friday 7th January 2022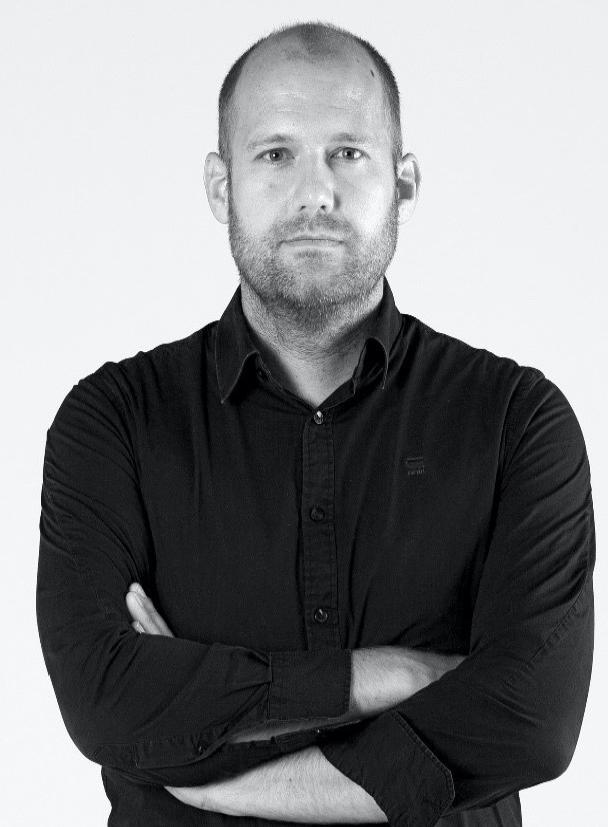 Stephan Petermann
Founder of MANN, Professor and Editor-in-Chief of VOLUME.
Stephan Petermann holds a Master's degree in the History of Architecture and the Theory of Building Preservation from the University of Utrecht (2001-2007) and studied Architecture at the Technical University of Eindhoven (2001-2005). From 2006 onwards he is a long-term collaborator of Rem Koolhaas assisting him with research, strategy, editing and curation. He was an associate at OMA's thinktank AMO from 2010 until 2019.  
Since 2019 he is a visiting professor at the Central Academy of Fine Arts' Visual Arts Innovation Center in Beijing. In 2019 he founded MANN, a research and creative design consultancy in Amsterdam working with a variety of clients on strategy, concept and content development in real estate development, food and agriculture and digital technology.   
In February 2020 he presented Chinese Villages: A new Era as part of the Countryside.The Future exhibition by Rem Koolhaas/AMO at the Solomon R. Guggenheim Museum in New York done in collaboration with the CAFA Visual Arts Innovation Center in Beijing looking at the future of the Chinese countryside.  
Since the Summer of 2021 he is the editor-in-chief of VOLUME, a magazine devoted to architecture, design and anything else that comes in its path. He writes for various magazines including Vrij Nederland, VOLUME, and Domus. He is an advisor to various organizations including the Dutch Creative Industries fund, the Dutch Culture Council and the Internationale Bausaustellung in Thüringen, Germany. His work has been recognized by The New York Times, Financial Times and Xinhua Press, amongst various others.  
Session at OFC: The Farm of the Future, Friday 7th January 2022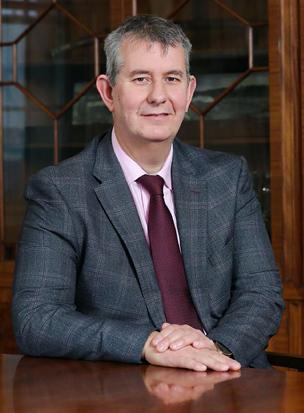 Edwin Poots MLA
Minister for Agriculture, Environment and Rural Affairs, Ireland
Edwin Poots MLA was first elected to the Northern Ireland Assembly on 25 June 1998 for the constituency of Lagan Valley. Mr Poots was educated at Wallace High School in Lisburn, and later studied at Greenmount Agricultural College.
He is married with four children.  He previously served on Lisburn City Council.   Mr Poots was a member of the Environment Committee and chaired the Committee of the Centre (Committee for the Office of the First and Deputy First Minister) in the 1998–2003 Assembly.  On 8 May 2007, he was appointed Minister of Culture, Arts and Leisure in the Northern Ireland Executive, a post he held until 9 June 2008.  He was subsequently made Deputy Mayor of Lisburn on 23 June 2008.  On 1 July 2009 Mr Poots was returned to the Executive as Minister of the Environment.  In May 2011, he was appointed as Minister of Health, Social Services and Public Safety until 23 September 2014.  From 2014 to 2016 he was a member of the Public Accounts Committee, Committee for Justice and the Committee for Agriculture and Rural Development.  During the previous mandate Mr Poots was a member of the Committee for Agriculture, Environment and Rural Affairs and Committee on Procedures. 
Following the restoration of devolved government Mr Poots, took up his role as Minister of Agriculture, Environment and Rural Affairs on 11 January.
Session at OFC: National, Thursday 7th January 2022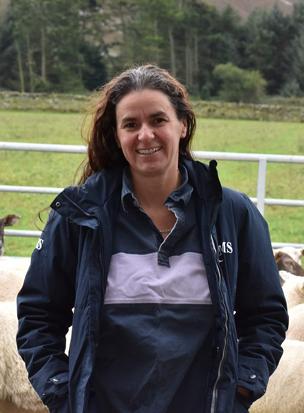 Kate Rowell
Farmer and Chair, Quality Meat Scotland
Kate is a fifth generation sheep and suckler cow farmer from a hill and upland farm near Peebles in the Scottish Borders.
She trained at the Royal Dick Vet School and graduated as a veterinary surgeon in 1995, and in 2005, along with her husband, took over the farming business from her parents.
Kate has been Chair of Quality Meat Scotland since October 2018. She participated in the Scottish Enterprise Rural Leadership Programme in 2015-16 and was chosen as an Emerging Leader at OFC 2018, both of which she thoroughly enjoyed. 
She currently sits on the Board of the South of Scotland Enterprise Agency and was a member of the Scottish Government Just Transition Commission from 2019 – 2021. She is also a member of the new Trade and Agriculture Commission reporting to the UK Department for International Trade on upcoming Free Trade Agreements.
She is an active member of the local National Farmers Union of Scotland branch, sits on the NFUS Lothian & Borders Regional Board and has previously served on her local Community Council.
Session at OFC: Inspiring Farmers, Thursday 6th January 2022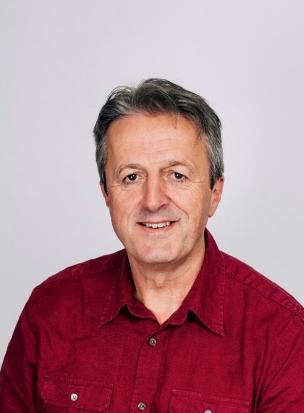 Andew Selley
CEO, Bidcorp UK 
Andrew Selley has spent 22 years with Bidcorp primarily developing the Food Logistics business in the UK, as well as businesses in Turkey, the Middle East, the Baltics and Spain. He became CEO of Bidfood in 2014, and sits on the global leadership Foodservice Group within Bidcorp, Bidfood's parent company. 
Bidcorp employs more than 7,000 people in the UK with a shared focus on service excellence, sustainability, food innovation and delivering great value. 
Andrew was also appointed Chairman of the Federation of Wholesale Distributors in January 2017, handing over the role at the end of 2019.  He is a commissioner on the Food Farming and Countryside Commission, and sits on the advisory board of the National Food Strategy with Henry Dimbleby.
Andrew has responsibility for Bidcorps other businesses in the UK, Bidfresh (fruit and veg, fresh meat and fresh fish wholesalers), Bidcorp Manufacturing business, and  Snowden and Bridge Imports business.
Prior to joining Bidfood Andrew's career began at Coca-Cola Enterprises, where he worked his way up from Graduate Trainee to Trading Director of the wholesale division.
Session at OFC: Squeezed Middle, Thursday 6th January 2022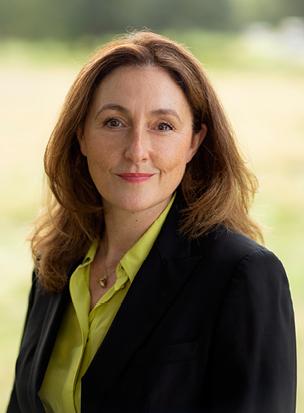 Tanya Steele
Chief Executive, WWF UK
Tanya Steele leads the UK office of WWF, the world's largest independent conservation organisation. She heads up WWF-UK at a critical time in which she is leading the delivery of an ambitious strategy to tackle the catastrophic decline in species and habitats across the world. From climate change to wildlife recovery, the food system to clean oceans – Tanya sees WWF as a critical force for influencing change.
Tanya began her career in the tech industry working in product development, marketing and communications in senior roles for Siemens and BT.
After nearly 15 years in the private sector, and inspired by a volunteering assignment with the Red Cross, Tanya brought her corporate experience to the charity sector joining Save the Children in 2004 as Executive Director of Marketing, Fundraising and Communications, and later led the organisation as interim Chief Executive.
Whilst working in international development, Tanya saw first-hand the impact the environment has on people's daily lives, particularly in communities which are less resilient to environmental pressures. Fusing her passion for, and experience of, human development and the environment, Tanya joined WWF-UK in January 2017 as its first female Chief Executive; its sixth since 1961.
Session at OFC: OFC Report, Friday 7th January 2022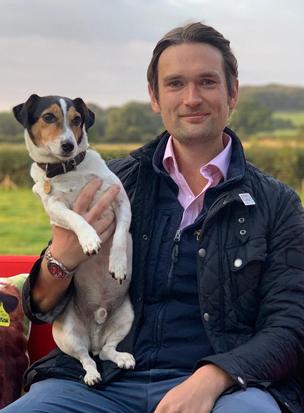 Joe Stanley
Farmer, and Head of Training & Partnerships, GWCT's Allerton Project,
Joe Stanley is a farmer from Leicestershire, and currently Head of Training & Partnerships at the GWCT's Allerton Project, a working farm which since 1992 has been at the forefront of research and education into nature- and climate-friendly farming.
He is a familiar voice in the national press, championing high quality British food and farming. He is a columnist for Farmers Weekly & Countryside magazines, Leicestershire, Northants and Rutland NFU Vice Chairman, and a trustee of the Henry Plumb Foundation.
In 2020 he received the NFU's Meurig Raymond award for his contribution to industry advocacy, and in 2021 his debut book Farm to Fork: The Challenge of Sustainable Farming in 21st Century Britain was published.' 
Session at OFC: OFC Debate, Thursday 6th January 2022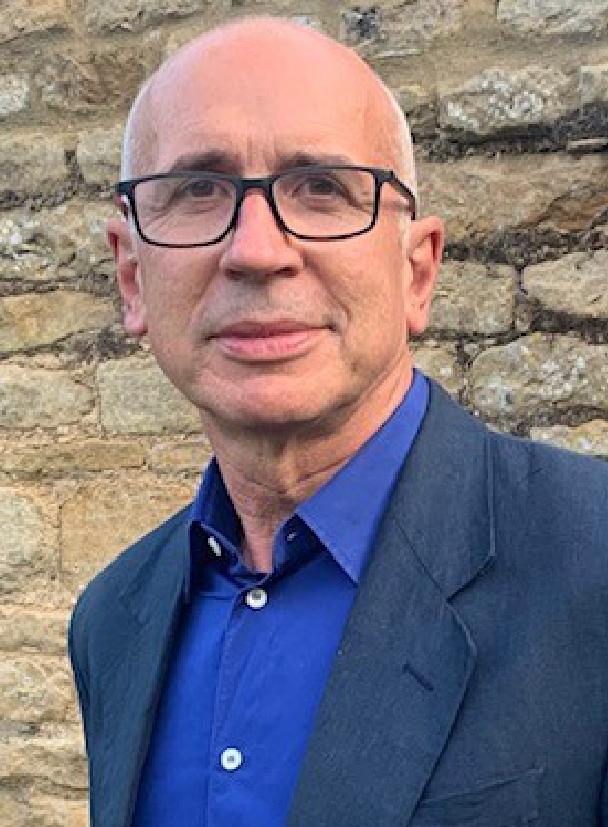 Jack Ward
CEO, British Growers
Jack Ward joined British Growers as CEO in 2014, an association of organisations involved in fresh produce and ornamental production.  It comprises of producer organisations, crop associations, and marketing and promotion bodies. This includes working closely with 7 producer organisations ranging in size from 10 to 250 growers.  In 2018 British Growers produced a major report highlighting the positive impact of POs, and the value which collaboration brings to the fresh produce sector.  
Following the UK's departure from the EU, and the opportunity to rethink future agricultural support structures for the UK, Jack has been working with grower groups and Defra on a new proposition to promote productivity and sustainability through better collaboration.  
Jack is a Trustee of the research organisation PGRO and a Director of the vegetable promotion campaign Veg Power. Prior to joining British Growers Jack worked for the NFU and NPTC at CEO. He is a Nuffield Scholar, a former Chair of the Nuffield Farming Scholarship Trust and a former Director of the Oxford Farming Conference. 
Session at OFC: Squeezed Middle, Thursday 6th January 2022
Rhys Williams
Farmer and Nuffield Scholar
Rhys Williams is known in equal measures as an innovator and dairy farmer. Based in North Wales, he started share milking on the Llyn Peninusual over 16 years ago, developing a business that now milks 1800 cows on a low cost, spring calving system.  The idea came from his time working in New Zealand, and has now resulting in him running five dairy units, owning 235 acres and renting a further 2000.
But it is his personal approach that has allowed him to be a success. Rhys is very open to new ideas and isn't afraid to give them a go. He relies heavily on the skills of his team, and works closing alongside them to manage the farms. He feels strong communication is paramount and it is through their support he was able to complete a Nuffield Farming Scholarship in 2010, "Wealth Creation in Dairy Farming". 
Rhys's top tip for success is "believe in who you are and what you are doing". During his presentation he will demonstrate how much can be achieved, if you don't give up.
Session at OFC: Inspiring Farmers, Thursday 6th January 2022