The Oxford Farming Conference
OFC 2022 TICKETS
Wednesday 5th to Friday 7th January 2022
The 2022 Oxford Farming Conference, Routes to Resilience, will be co-chaired by Barbara Bray MBE and Sarah Mukherjee MBE and will be held from 5 to 7 January 2022. The event will embrace a hybrid model with the opportunity for you to attend the live conference in Oxford, enjoying the stunning venues and social activities, or from the comfort of your home via our digital package.
To find out more about the programme and tickets, visit our conference page.
Sarah Bridle
Professor, Author and Researcher
Professor Sarah Bridle is a transdisciplinary researcher driven by the need to tackle climate change, focusing on a quantitative approach to helping transform food systems to steward change to new kinds of futures. 
Sarah's current research focuses on synthesising, exploring and effectively communicating environmental and nutrition impacts of different dietary options, with the aim of driving changes in food production methods and portfolios to be healthy for people and planet.  
Sarah founded the  Take a Bite out of Climate Change  project, including leading a stand at the Royal Society Summer Science Exhibition 2019. Sarah has a unique combination of expertise including interpreting large data sets using statistical methods, with a degree in Natural Sciences and a PhD in astrophysics from the University of Cambridge (2000), and statistical cosmology research in France (2000-2001), Cambridge (2001-2004), UCL London (2004-2012) and Manchester (2013-). Author of over 100 refereed publications with more than 10,000 citations.
Sarah has won prestigious awards including a Royal Society University Research Fellowship, the Royal Astronomical Society's Fowler Award and ERC Starting and Consolidator Grants.  Sarah's book , Food and Climate Change - Without the Hot Air  was published in September 2020 by UIT Cambridge. 
Session at OFC: Frank Parkinson Lecture, Thursday 6th January 2022.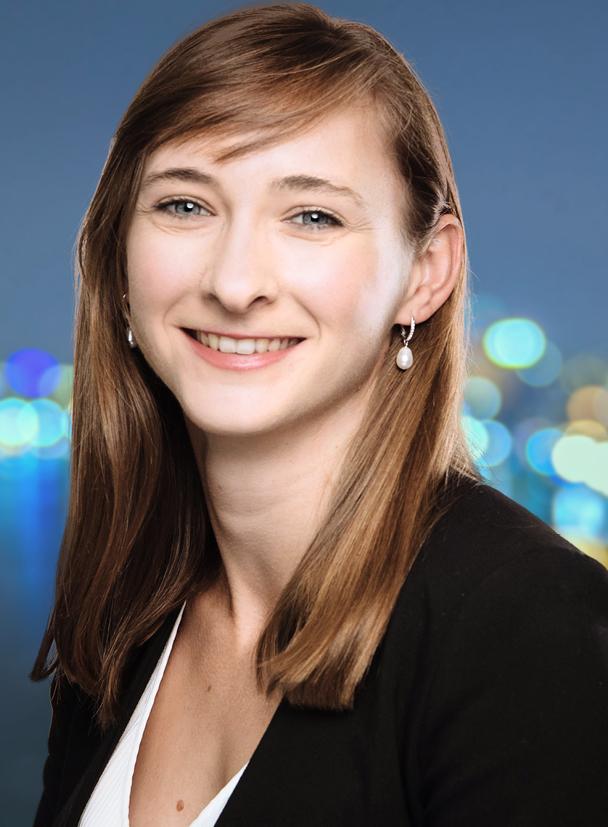 Kimberley Botwright
Lead of the International Trade and Investments for the World Economic Forum, and World Economic Forum Global Leadership Fellow
Kimberley Botwright is a trade professional with eight years' experience in global affairs, policy analysis, project management,research, and communications roles.
She has collaborated with policymakers at national, regional, and international levels on a range of trade policy topics,including financial services and sustainability.
In her current role as Lead of the International Trade and Investments for the World Economic Forum, she works with both the public and private sectors addressing global trade challenges and runs projects worldwide.
She is a World Economic Forum Global Leadership Fellow, an executive management programme with courses run by INSEAD, Harvard University, University of Colombia, Oxford Said School of Business, and the China-EuropeanInternational Business School.
She has an MA in European Affairs and an Executive Master's in Global Leadership. excellent knowledge of global business,digital, climate change and sustainability issues.
The World Economic Forum is the international organisation for public-private collaboration that serves government,business, and civil society leaders to shape global and national agendas.
Session at OFC: Global Trade, Thursday 6th January 2022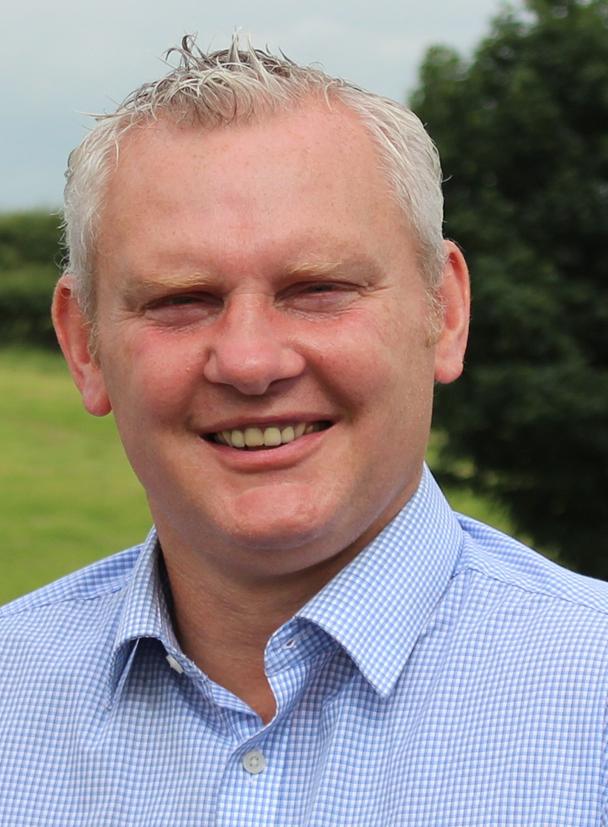 John McCallister
Head of the Land Mobility Programme, YFCU and Ulster Farmers' Union
John McCallister lives near Rathfriland, County Down. After studying at Greenmount College, he returned home to start his farming career. 
After many years involvement with Young Farmers' Clubs of Ulster (YFCU) serving in various roles within the organisation, he was elected YFCU President and served between 2003 and 2005. 
With a passion for politics, John was then elected as a Member of the Legislative Assembly (MLA) in March 2007 and re-elected in 2011 for the South Down constituency. He was the first MLA to have a Private Members' Bill passed by the Assembly, becoming the Caravans Act 2011, and the only member to pass a second Private Members' Bill when the Assembly & Executive Reform (Assembly Opposition) Act 2016 was passed.  
He served on ten different Assembly committees and the British/Irish Parliamentary Assembly. John served as Deputy Leader of the UUP between 2010 and 2012. He co-founded NI21 and was Deputy Leader for one year. 
After leaving the Assembly in 2016 John now works for YFCU and Ulster Farmers' Union heading up the Land Mobility Programme. He was appointed as a Human Commissioner in 2017 and served in that role until 2020. He also sat on the the board of the Community Relations Council for Northern Ireland in 2019. 
Session at OFC: OFC Union Debate, Thursday 6th January 2022.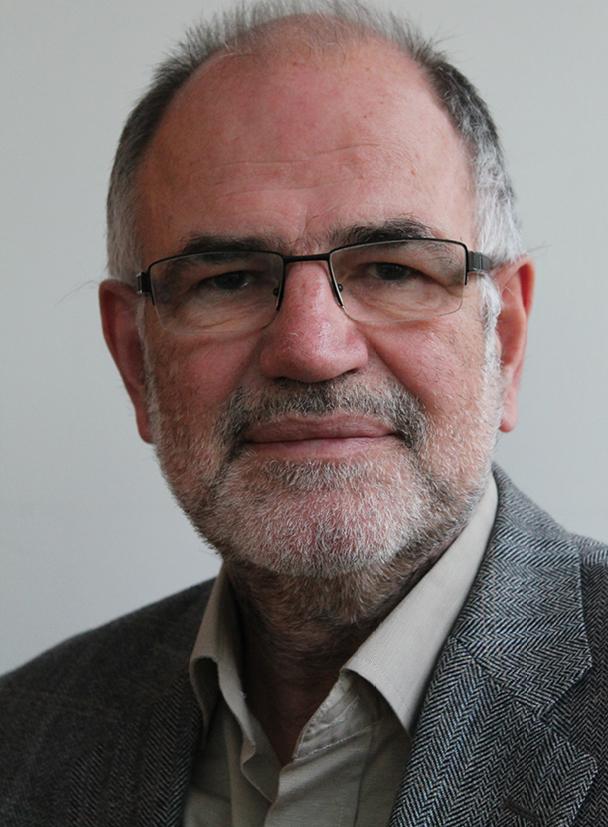 Alan Matthews
Professor Emeritus of European Agricultural Policy at Trinity College Dublin, Ireland.
Alan Matthews is Professor Emeritus of European Agricultural Policy at Trinity College Dublin, Ireland. His research interests cover agricultural policy, trade policy, and trade and development issues.
His policy advice has been published by the OECD, the UN Food and Agriculture Organization, the European Parliament, and the European Committee of the Regions.
He is a former President of the European Association of Agricultural Economists and has been a member of Ireland's Climate Change Advisory Council. 
He is a regular contributor to the blog capreform.eu on issues relating to the EU's Common Agricultural Policy.
Session at OFC: The Farm of the Future, Friday 7th January 2022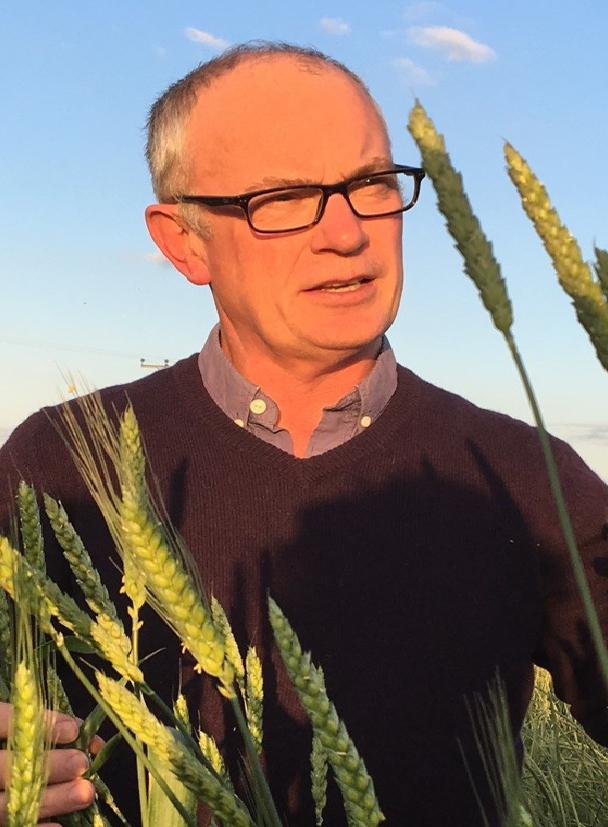 John Pawsey
Director of Shimpling Park Farms Limited
John Pawsey is a fourth generation farmer from Suffolk and is a Director of Shimpling Park Farms Limited.
The farm is mixed with 650 hectares of arable land and 1,000 New Zealand Romney breeding ewes on Hanslope series chalky boulder clay.
John also farms an additional 980 hectares for neighbouring farmers under farm management contracts. All the farms are managed organically with the first farm being converted to organic production in 1999.
Crops grown on the farm feature an array of legumes, cereals ranging from oats to spelt as well as some speciality crops including quinoa and buckwheat.
Diversifications on the farm include a HLS Scheme, commercial and domestic rentals and various renewable energy projects including a photovoltaic array and 3 wood chip boilers. 
Session at OFC: The Farm of the Future, Friday 7th January 2022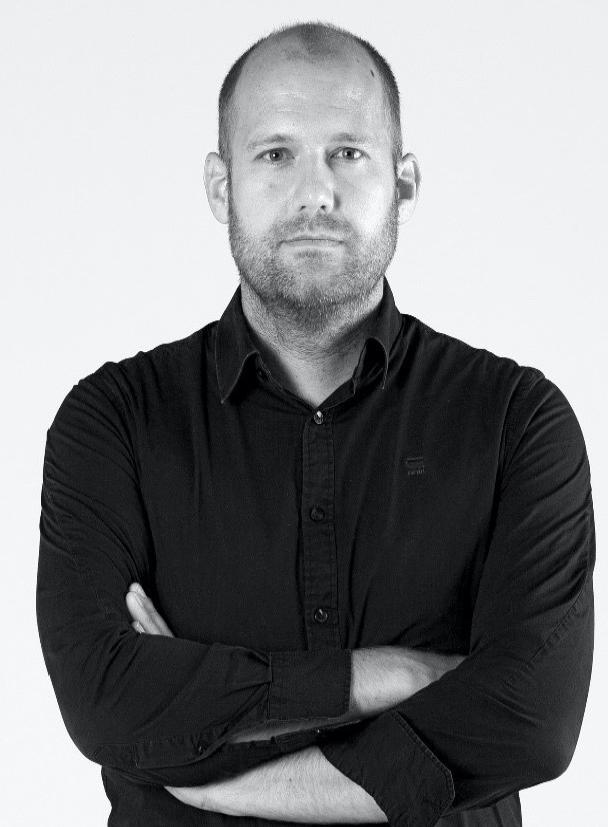 Stephan Petermann
Founder of MANN, Professor and Editor-in-Chief of VOLUME.
Stephan Petermann holds a Master's degree in the History of Architecture and the Theory of Building Preservation from the University of Utrecht (2001-2007) and studied Architecture at the Technical University of Eindhoven (2001-2005). From 2006 onwards he is a long-term collaborator of Rem Koolhaas assisting him with research, strategy, editing and curation. He was an associate at OMA's thinktank AMO from 2010 until 2019.  
Since 2019 he is a visiting professor at the Central Academy of Fine Arts' Visual Arts Innovation Center in Beijing. In 2019 he founded MANN, a research and creative design consultancy in Amsterdam working with a variety of clients on strategy, concept and content development in real estate development, food and agriculture and digital technology.   
In February 2020 he presented Chinese Villages: A new Era as part of the Countryside.The Future exhibition by Rem Koolhaas/AMO at the Solomon R. Guggenheim Museum in New York done in collaboration with the CAFA Visual Arts Innovation Center in Beijing looking at the future of the Chinese countryside.  
Since the Summer of 2021 he is the editor-in-chief of VOLUME, a magazine devoted to architecture, design and anything else that comes in its path. He writes for various magazines including Vrij Nederland, VOLUME, and Domus. He is an advisor to various organizations including the Dutch Creative Industries fund, the Dutch Culture Council and the Internationale Bausaustellung in Thüringen, Germany. His work has been recognized by The New York Times, Financial Times and Xinhua Press, amongst various others.  
Session at OFC: The Farm of the Future, Friday 7th January 2022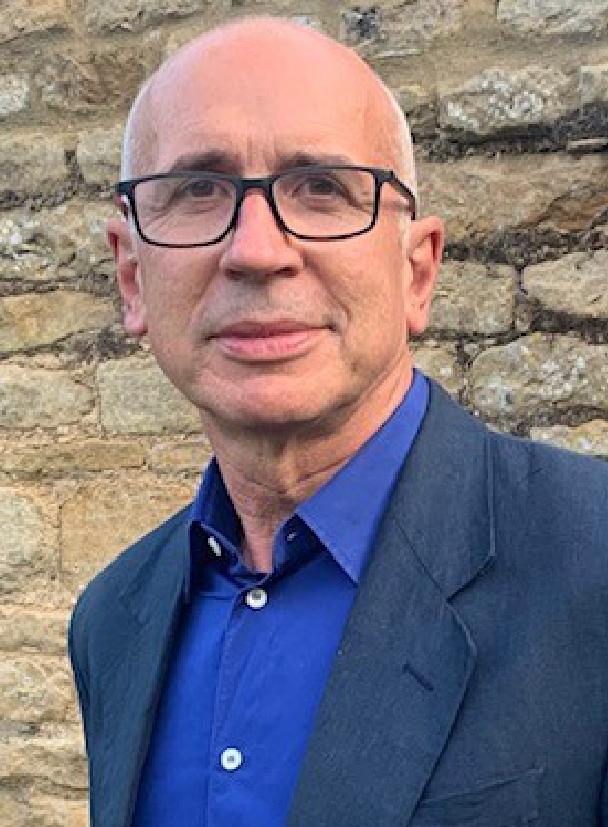 Jack Ward
CEO, British Growers
Jack Ward joined British Growers as CEO in 2014, an association of organisations involved in fresh produce and ornamental production.  It comprises of producer organisations, crop associations, and marketing and promotion bodies. This includes working closely with 7 producer organisations ranging in size from 10 to 250 growers.  In 2018 British Growers produced a major report highlighting the positive impact of POs, and the value which collaboration brings to the fresh produce sector.  
Following the UK's departure from the EU, and the opportunity to rethink future agricultural support structures for the UK, Jack has been working with grower groups and Defra on a new proposition to promote productivity and sustainability through better collaboration.  
Jack is a Trustee of the research organisation PGRO and a Director of the vegetable promotion campaign Veg Power. Prior to joining British Growers Jack worked for the NFU and NPTC at CEO. He is a Nuffield Scholar, a former Chair of the Nuffield Farming Scholarship Trust and a former Director of the Oxford Farming Conference. 
Session at OFC: Squeezed Middle, Thursday 6th January 2022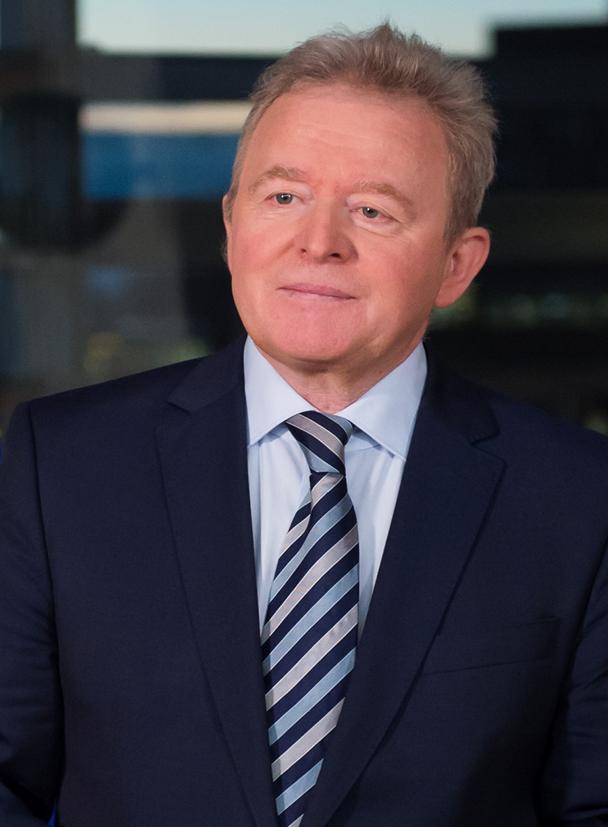 Janusz Wojciechowski
European Commissioner for Agriculture 
Commissioner Wojciechowski has been a member of the European Commission since 1 December 2019 and is responsible for Agriculture. Lawyer; Attorney. 
He grew up on a farm in Rawa Mazowiecka, a rural community in the Łódzkie region in central Poland. He holds a Master's degree in law, having graduated from the University of Łódź Department of Law and Administration. His professional career as a judge spanned different levels up to membership of the Supreme Court of Poland. From 1995 to 2001 he held the important post of President of the Polish Supreme Audit Office. 
From 2001 to 2004, he represented the Łódzkie constituency as a Member and also Vice-Marshal of the Parliament of the Republic of Poland – the Sejm.
From June 2004 until May 2016, he served three terms as a Member of the European Parliament. He sat as a Member of the European Parliament's Intergroup on the Welfare and Conservation of Animals from his first term and from 2014 to 2016 he was President of the Intergroup. 
From May 2016 to November 2019, he was a Member of the European Court of Auditors. 
Commissioner Wojciechowski has been the author and co-author of five comments on the Polish Penal Code, as well as the author of more than 100 articles and publications on criminal law in various Polish legal magazines. He also writes on socio-legal issues. 
Session at OFC: Global Trade, Thursday 6th January 2022