Apply for the OFC Emerging Leaders Programme 2019
15th May 2018 by OFC Press Team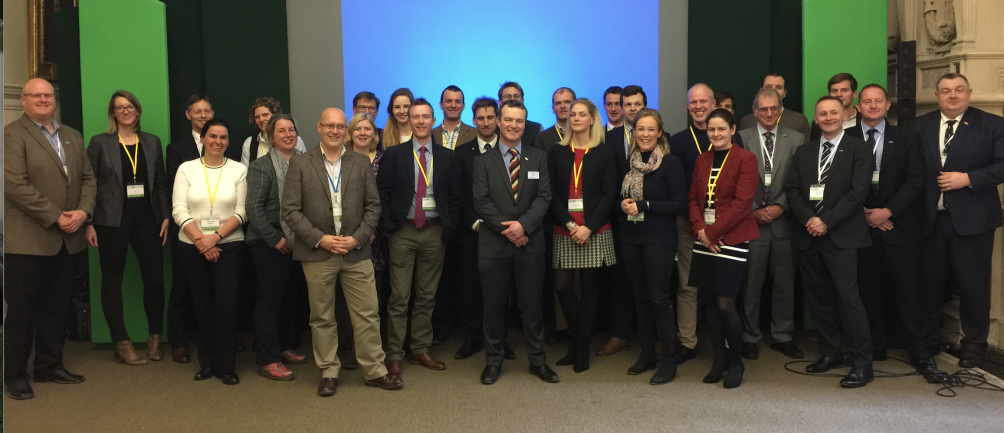 Following another successful year in 2018, the OFC is delighted to open applications for the 2019 Emerging Leaders programme. 
The OFC Emerging Leader Programme seeks out the best young leaders in UK agriculture, securing a place at the two-day Oxford Farming Conference in January 2019. 
The initiative has been very kindly supported by BASF. The purpose of the Emerging Leaders' initiative is to develop the skills and passion of potential leaders within the agri-food sector. Building on the OFC's successful UK and international scholars' programmes.
Criteria 
In order to apply you must meet the below criteria:
30 to 45 years of age
Actively farming
Not attended the Oxford Farming Conference before
Able to attend the conference from 2 to 4 January 2019
Able to attend an Emerging Leaders day in November 2018 (date tbc)
Sponsorship
You will be asked to confirm if you have a sponsor to cover the cost of attending the conference including accommodation and meals, should you be offered a place on the programme. 
If you are a company that would like to sponsor one or more Emerging Leaders, please contact the OFC Secretariat Archer Yates via michael.neil@archer-yates.co.uk.
How to apply
To apply complete the application form HERE before the 31st August 2018.
Applications will be reviewed by the panel in September, and you will be notified before the end of the month if you have been offered a place.
The Emerging Leaders programme is kindly supported by: 

Scottish Enterprise Rural Leaders
If you are an graduate of the Scottish Enterprise Rural Leadership Programme you can apply for the Emerging Leaders programme HERE. 
If successful, your attendance at the conference inc. accommodation and meals will be supported by Scottish Enterprise. 
Please note the above information and criteria are still applicable.