Ambitious Farmers Win Place on Emerging Leaders Programme
19th October 2018 by OFC Press Team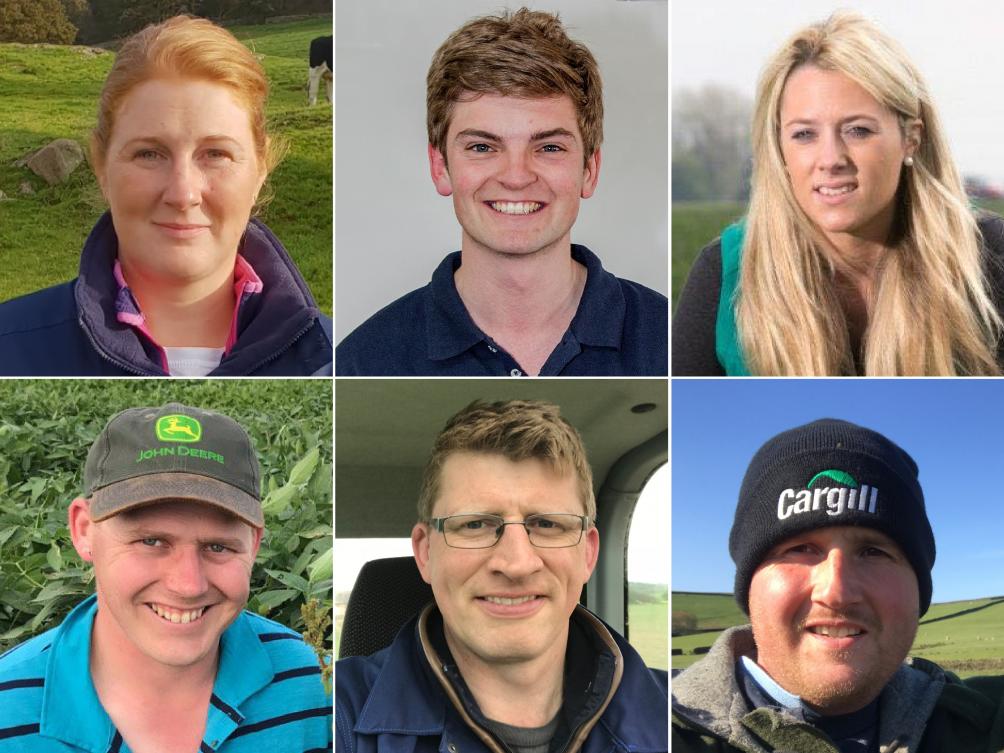 Twenty-two farmers from around the UK have been selected to join the Oxford Farming Conference's (OFC) Emerging Leaders Programme (biographies available at the bottom of this page). 
In its third year, the programme is part of OFC's mission to promote and support the next generation of agriculture. With BASF as principle sponsor, the successful candidates will be fully hosted for the three-day conference in January 2019 and for a pre-event policy discussion at Fera Science in November.
The aim of the Emerging Leaders Programme is to enable active farmers aged 30-45 to achieve their potential sooner, both in personal and career development, and to prepare them to put back into their profession and inspire others in UK farming. OFC Director and Emerging Leaders Programme co-ordinator, Andrew Pitts, said:
"The Oxford Farming Conference is a unique and inspiring experience and gives these Emerging Leaders who have never attended before, an opportunity to debate, discuss and challenge the future of UK agriculture with peers, related businesses and politicians. Leadership in the industry is crucial as we approach the unknown and our Emerging Leaders programme aims to give those with the potential to lead the exposure and enthusiasm to enact positive change. We had some excellent applications, and are looking forward to bringing everyone together next month to start this journey." 
Tipped for their leadership potential, the 22 successful candidates, all of whom are actively farming, have been supported by industry organisations including BASF, Scottish Enterprise, RSPB and Velcourt with BASF plc as overall programme sponsor.
As part of the programme, the Emerging Leaders are invited to attend a tour and policy discussion in November 2018 at Fera Science. They will also be fully hosted at the three-day conference in Oxford from 2-4 January 2019. The theme for the Oxford Farming Conference in 2019 is World of Opportunity, with sessions focusing on the world beyond Brexit, innovation and opportunities in alternative incomes. The Emerging Leaders will also attend the famous union debate, a formal university college banquet and an evening at the craft brewery, TAP Social as part of the programme.
Rob Gladwin of BASF, overall sponsor, as well as individual sponsor of two of the candidates, said:
"We fully support programmes that nurture leadership and at no time is it as important as it is now with uncertainty in the future of the industry. The Oxford Farming Conference is not only informative and inspirational, but the Emerging Leader programme offers invaluable networking and access to people these leaders may not otherwise have the opportunity to speak to. Ideas and relationships formed during the programme will go on to influence their careers and progress the industry."
OFC's previous Emerging Leaders are becoming a strong network of farmers sharing ideas and promoting opportunity and leadership.
For full biographies of Emerging Leaders for 2019 see here. Find out more about the conference programme 2019 here.
You can tune in to the OFC podcast to hear some of OFC's previous Emerging Leaders speaking to Rock and Roll Farmer Will Evans and read their leadership blogs.
| | | | |
| --- | --- | --- | --- |
| First Name | Surname | Business | County |
| Janelle | Anderson | SAYFC | Aberdeenshire |
| Clive | Bailye | TWB Farms  | Staffordshire |
| James | Beary  | Tru Contracting Ltd  | South Yorkshire  |
| David | Bell | Fairfield Farms | Fife |
| Becci | Berry  | K B Berry and son | Wiltshire  |
| Richard | Black | Richard R Black & Son | Fife |
| Tom | Clarke | TWH Clarke & Son (1954) Ltd | Cambridgeshire |
| Mark | Edgecombe | Woodsford Farms (Velcourt) | Dorset |
| Colin  | Ferguson | Peter Ferguson & Co  | Wigtownshire  |
| Jock | Gibson | Edinvale Farm & Macbeth's Butchers | Moray |
| Sarah | Hawthorne | DSV UK  | Nottinghamshire  |
| Harry | Heath | M&J Heath | Shropshire |
| David | Hill | The Gerald Palmer Eling Trust | Berkshire |
| Richard | Hinchliffe | Hinchliffe Farms | South Yorkshire |
| Chris | Leslie | Agricultural Management Haddington Ltd | Haddington |
| Jon | McCosh | Kingsbeck Ltd | Biggar |
| Teresa | Meadows | AHDB | Essex |
| Aylett | Roan | Roan's Dairy | Dumfries & Galloway |
| Joe  | Stanley  | JW & PA Stanley & Son | Leicestershire |
| Jimmy | Stobart  | TG & FK Stobart  | Cumbria |
| Willie  | Thomson | J & J Thomson | Longniddry  |
| Stephen | Young | R D Young | Galashiels |