Drinka Pinta: does UK milk need marketing or brands?
28th August 2019 by Tom Levitt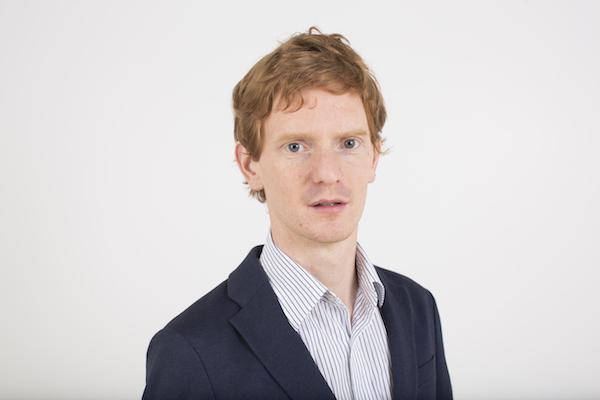 OFC director Tom Levitt spent two years researching the future of milk as part of a Nuffield Farming Scholarship. He came to the conclusion that a strong growth in brands was the only answer for a viable future for UK producers.
Anyone over the age of thirty-five grew up bombarded with regular nationwide advertising reminding us to drink our pint of milk a day. Most memorable of all perhaps was Accrington Stanley, who are they? A slogan famously used in an advert for milk by the Milk Marketing Board in the 1980s.
Back then milk was a simple category. You either drank red, green or blue top. That was your lot. But consumer tastes and buying habits have changed.
Across the supermarket aisles, standardisation has been replaced by a diversity of choice. Even water has managed to de-commodify itself through brands and diversification. Think Volvic, Buxton, Perrier and Highland Spring.
While milk has been slow to catch on to food trends, we are now seeing a growing spread of brands in the category. Cravendale, Biotiful dairy, Grahams and Yeo Valley may be small players, but they and many others are adding crucial value to the white stuff - showing that people will and can be persuaded to pay more for milk.
Supermarkets have long dictated the value of milk by using it as a loss leader. Today, almost 20% of the milk sold is branded. The only limit, it appears, is a willingness to innovate by a new generation of dairy entrepreneurs.
AHDB has argued that brands are not enough and that the sector needs the £1.2 million advertising campaign itself and DairyUK have been running to tell people why they love consuming dairy.
But the success of such campaigns are unproven. The much-celebrated milk moustache 'Got Milk' campaign in the US ran for two decades but did not prevent a decline in milk consumption. 
In the UK, there is no way of knowing if a smallish campaign when compared to the megabucks ones run by food multinationals actually lead to people buying and spending more on milk. 
In contrast, brands can constantly gauge their success in sales and the value of sales after every new product launch and advertising initiative.
Generic advertising for dairy may feel right and be a popular tactic amongst the farming industry, but we'll never be able to accurately measure if it was anything more than whistling in the wind.
If you were a dragon [on Dragons' Den] where would you put your money if you wanted a return on investment? Into generic campaigns or into brands?