Farmers' set to inspire
18th December 2019 by Tom Levitt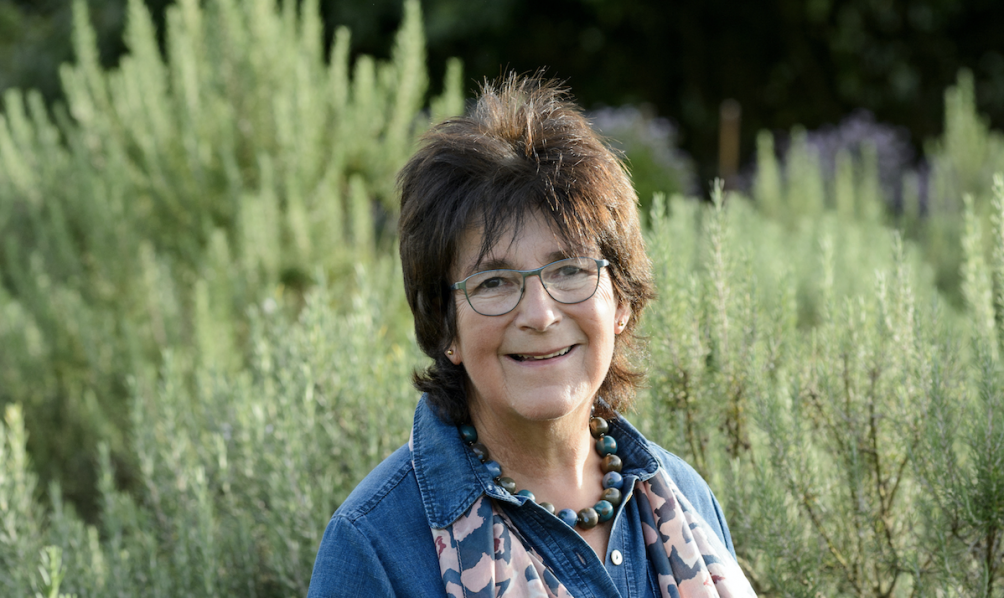 There was a time when supermarkets didn't sell fresh herbs. Enter Jekka McVicar, the first grower to start supplying retailers back in the 1980s, later helping to earn her the title, 'the herb queen'. She has gone onto mail order, a training school for budding growers and creating herb gardens for hotels, hospices and private homes.
It's a continuing process of re-invention which she says is essential for anyone looking to be a success. "Because we evolved, we survived. The moment you don't change, you don't survive," says Jekka. You have to be prepared to make mistakes too. "Successful businesses are run by people with bruises," she adds.
Jekka is coming to the Oxford Farming Conference to join three other speakers in our Inspiring Farmers session on Thursday, January 9th. Alongside her herb business, she is also a winner of 52 RHS medals for her Herb Exhibits and the Lawrence Medal for her 2009 RHS Chelsea display, while her book, the Complete Herb Book, has sold more than 1 million copies world-wide. 
She'll be joined on stage by Alex Brewster, a beef and sheep farmer, running a 4,000 hectare mixed farm in Perthshire, who will be telling us about his plans for creating an omega-3 beef product.
Alongside Alex, will be another trailblazer. Jago Pearson from the Northern Irish pork producer Finnebrogue, will explain how and why they launched nitrate-free bacon and ham products. In just ten years, the firm has increased its annual turnover from £3m to £10m.
"We've found a way to reverse forty years of declining pig sales. You have to innovate to survive. People are eating less meat today, but buying higher quality products," said Jago.
Finally, our fourth speaker in the session will be Helen Browning, well-known as the chief executive of the Soil Association. She has run an organic farm in Wiltshire, with dairy, beef, pigs, cereals and agro-forestry since the 1980s.  
Her Helen Browning branded range of organic sausage, bacon, and other pork products is sold across major supermarkets. She has always made a conscious effort to avoid commodity markets, but it's come with a fair share of trials and tribulations as she'll explain.