New Directors Appointed For 2021-3
20th August 2019 by OFC press team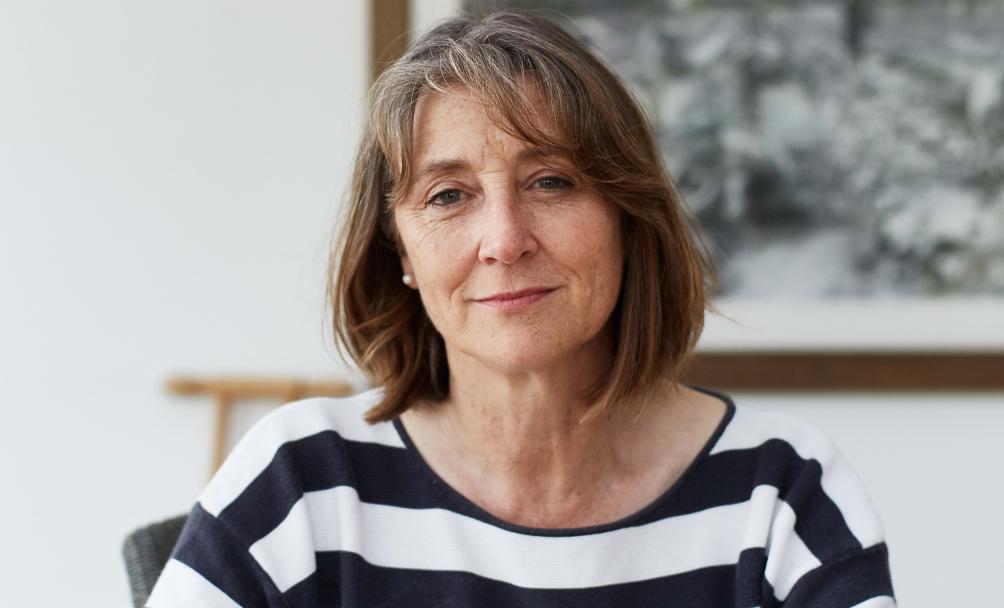 The Oxford Farming Conference (OFC) has appointed three new directors to join its board for 2021-23. Pedigree sheep farmer and Associate Director for the Soil Association, Liz Bowles will join the 10-strong council with Head of Rural Research at Savills and Nuffield Scholar, Emily Norton and Marion Regan (pictured), the Director of Berry Gardens, one of the UK's largest grower cooperatives. 
The three successful candidates will officially take up their positions for a three-year term following the conference in January 2020.
Mrs Regan, who co-manages a soft fruit and arable family farming business in Kent, brings with her varied experience from the agri-food chain, including her role with marketing cooperative Berry Gardens and as a director of start-up robotics company, Dogtooth Technologies. Of her appointment, she said:
"In an increasingly online world, there is still space for person-to-person debate and engagement which is where OFC has such a crucial role. It is a respected forum to allow different voices and approaches to be aired. Farming now encompasses such a diversity of views, people and crops – and sometimes no crops, and I am honoured in this role to be able to continue the work of the Council to promote the range of opinions articulated and challenged, bringing with me my own practical and commercial perspective to the debate."
Successful Devon pedigree sheep farmer, Ms Bowles, was recently named one of the most influential people on social media for regenerative agriculture and sheep farming. A Nuffield Scholar, she is Associate Director Farming and Land Use for the Soil Association as well as Director of the Farm Carbon Cutting Toolkit (FCCT). This year she has spoken at the Three Counties Agricultural Conference alongside Minette Batters and Neil Parish, at the January 2019 Westminster Forum on the future of farming and in support of Natalie Bennet's recent report "Rich Earth" at the EU Parliament. Ms Bowles said she is "honoured" to be appointed to the OFC Council:
"I am aware of the duty of care to support the conference as it provides one of the most important opportunities for all involved in farming to come together to debate the very large changes the industry is facing from climate and UK agricultural policy as we leave the EU." 
OFC, which first took place in 1936, is held in the first full working week of January every year at Oxford University. The programme of international speakers and fringe events showcasing industry trends, experience and political opinion attracts more than 600 delegates from across the agri-food chain from farmers to retailers and advisers. 
The third appointment, Ms Norton, who was brought up on a dairy farm in Norfolk, took part in the OFC Union debate in 2018: 'this house believes eating meat will be a thing of the past by 2100'. She has recently completed a Nuffield on global best practice in agricultural policy design - seeking to place agricultural policy in its appropriate social and cultural situation - and she is on the Advisory Board for Agrimetrics Ltd, the big data centre for agriculture. Ms Norton said: 
"OFC represents the pinnacle of the farming calendar - I use the time away, amongst inspirational leaders and thinkers, for setting my thoughts and ambitions for the year ahead. The speaker line up is important of course, but my personal ambition is to continue to foster a spirit of engagement and curiosity around the fringes of the conference room, so that those moments chatting to a stranger in the coffee queue or breakfast room continue to become the opportunities for inspiration and collaboration. OFC is where it really all can happen."
The Oxford Farming Conference 2020, Growing a Healthy Society, is chaired by flower farmer and columnist Matthew Naylor. He said of the appointments:
"For our next term we once again have a strong council with a mix of skills and experience from across farming which will keep the conference in its rightful place at the forefront of conversation in the industry. There are some exciting changes to the programme and format for 2020 to ensure the conference is inclusive, relevant and always progressive, and I look forward to seeing how the new directors take this forward again over the next three years."
The Oxford Farming Conference will take place 7-9 January 2020 at Oxford University. Tickets can be booked at ofc.org.uk.
Pictured: Marion Regan, OFC Director 2021-3