Queen's birthday puts food nutrition in the limelight
2nd July 2019 by Barbara Bray, OFC Director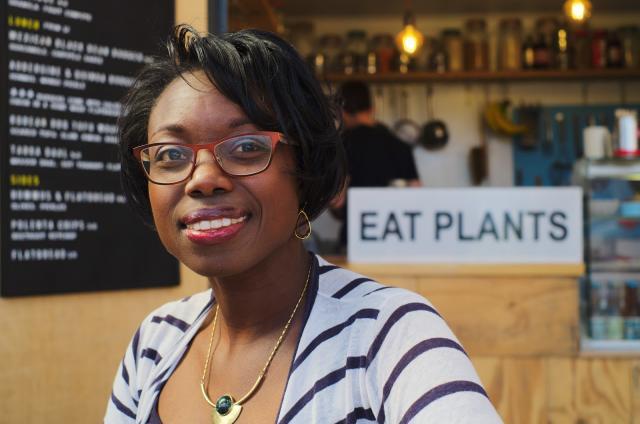 OFC Director, Barbara Bray has been awarded an MBE in the Queen's 2019 birthday honours. Here is her story…
It was a huge surprise to receive a nomination for the Queens Birthday Honours list and I was incredibly grateful to receive the award.
Twenty-four years ago when I started my career in the Agri-food sector, I never expected that my journey would bring me to this point. I spend an increasing amount of my time with women in the early part of their careers in the agri-food sector and feel it is particularly important to mentor, support and advocate for them. Receiving this award will motivate me even further to continue with that support.
With a passion for educating people about food and nutrition, I am currently a Director of the Oxford Farming Conference, the leading international conference held in the UK for farming and agribusiness. I also sit on committees for both the Institute of Food Science and Technology and The Nutrition Society's Training Academy. I speak at food and agriculture events and have recently contributed to debates at the UN Committee for Food Security in Rome on Youth and Women in Agriculture.
I have a consultancy business Alo Solutions Ltd driving and delivering food safety in food supply chains and improving nutritional quality of recipes and menus in the foodservice sector.
Prior to consultancy, I worked in the Ugandan agri-business sector for three years after graduation and then spent fourteen years in the chilled foods sector in the UK and France. My roles covered food procurement, technical innovation and implementation of food safety systems as a Technical Manager with Bakkavor, an international food manufacturer.  I have a BSc (Hons) in Food Technology 1995, MSc Post Harvest Technology 1996, MSc Human Nutrition 2014 and am a Registered Nutritionist with the Association for Nutrition.
In 2017, I was awarded a Nuffield Farming Scholarship and travelled on the Global Focus programme to Singapore, Indonesia, Japan, Israel, UK and USA to study international food and farming systems. My Nuffield Farming project on 'Vegetable Production For Specific Nutritional Need' looked at international food policies and private initiatives to promote the consumption of vegetables which benefit our health. I worked with academia and the health sector developing a practical solution for people on low potassium diets to access prepared vegetable products.
For anyone with a passion for food and farming, the ability to work with a range of people, sharing knowledge and ideas, is such an important skill. I have found the agri-food sector a great space to work in as a black British scientist and to lead real positive change.
Thanks to the organisations mentioned above, I have been able to work on food issues that matter to people in this country and I thank Tamara Finkelstein and the team at DEFRA for their support and encouragement.
I'm delighted to receive this award and look forward to many more years of educating people about food and nutrition, supporting women in their early careers in the agri-food sector and being a role model for the next generation of black British scientists.
The 2020 Oxford Farming Conference "Growing a healthy society" will explore topics including business, financial, food and mental health. Tickets go on sale mid-July 2019.