The Oxford Farming Conference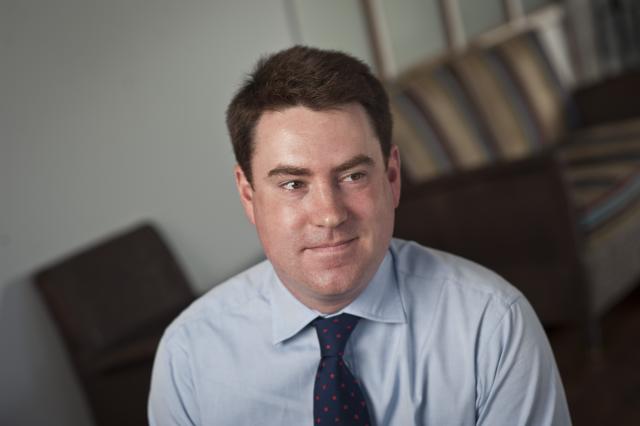 Ian Ashbridge
Ian Ashbridge is a farm business consultant and advisor with property firm Bidwells, managing arable farms and providing strategic advice for UK and overseas clients. He has practical experience of a range of farming systems and is involved with agribusiness development projects in Africa and south-east Asia. A former Business & Economics Editor for the journal Farmers Weekly,  Ian sits on the national council of the Institute of Agricultural Management. He is a Visiting Lecturer in Farm Business Management at the Royal Agricultural University.
Opportunity Agriculture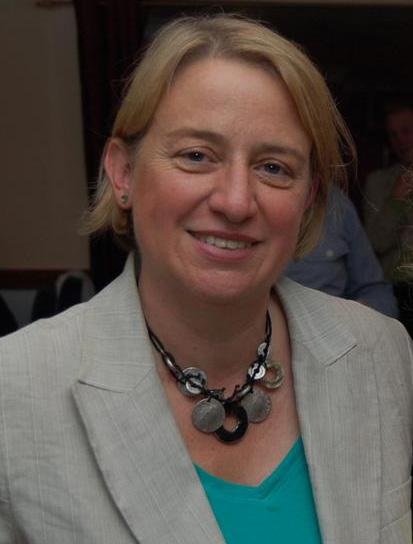 Natalie Bennett
Natalie Bennett has been leader of the Green Party of England and Wales since September 2012. Her first degree was in agriculture, from the University of Sydney, and she was editor of the Guardian Weekly until 2012, having previously worked on The Times, the Independent and the Bangkok Post.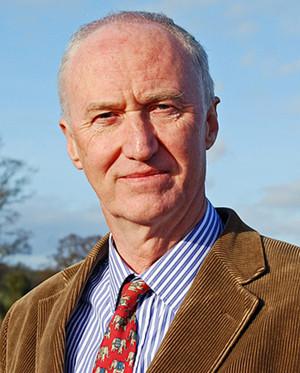 Professor Simon Blackmore
Professor Simon Blackmore BSc PhD CEng FIAgrE Head of Engineering Director of the National Centre for Precision Engineering Engineering Department Harper Adams University
2011-present: Head of Engineering at Harper Adams University with responsibility for 27 engineering staff and more than 300 engineering students
2005-present: Founder, Managing Director and major shareholder in a company named UniBots (short for University Robots) commercialising my research work on behavioural robotics.
1987-present: Involvement in many research and commercial contracts relating to precision farming.
Farming with Robots 2050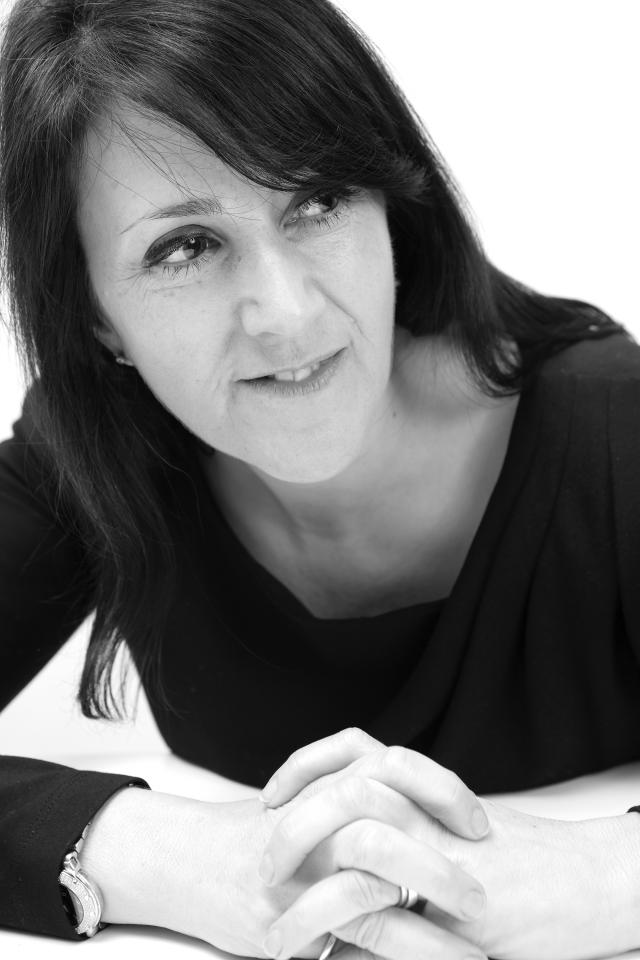 Michelle Carvill
Michelle Carvill is Founder of Carvill Creative – a marketing, social media and web agency founded in 2002. Michelle provides strategic marketing advice to clients – covering both traditional and digital marketing.
She is also Marketing Director at The Made Simple Group – providing online business solutions to start-ups and SMEs.
Passionate about 'the digital future' – Michelle advises clients on creative Online Marketing Communication Strategies, Social Media Strategies and Website Effectiveness Planning. She also works with Business Training Made Simple and The Institute of Direct & Digital Marketing, the ICAEW and a range of organisations - developing and delivering training courses and strategies around Social Media, Content Marketing and Digital Marketing. Over the past two years Michelle has trained over 2000 in social media and online marketing.
Michelle completed her first book, 'The Business of Being Social' – A Practical Guide to Harnessing, Twitter, Facebook, LinkedIn and YouTube for Business – available via Amazon. - and work has commenced on book number two, which will be focused on educating parents, children and teachers about the pitfalls and opportunities of being on social media.
Michelle started her career in advertising with Saatchi & Saatchi, working with Gillette, Toyota, Mars and other large brands. She then moved into Professional Services marketing, first in legal marketing and then with a global professional services consultancy.
Whilst experience counts for much of her knowledge – she is a fully 'qualified' marketer. Has a Masters in Business & Marketing, is a Fellow of the Chartered Institute of Marketing and a fully qualified Chartered Marketer.

Dacian Cioloş
Having previously served as Minister for Agriculture in his native Romania,Dacian Cioloș took office as European Commissioner for Agriculture and Rural Development in February 2010. Since then, his principle task was first to initiate proposals for reforming the Common Agricultural Policy (CAP) and then to oversee the negotiations, which reached political agreement in June (during the Irish Council Presidency, chaired by Simon Coveney). One of his key messages throughout the process has been that the CAP is not just for farmers, it is for all of society. Many people see the Greening elements in the reform as his major contribution to the CAP as it introduces the concept of paying farmers for the provision of environmental public goods. However, the Commissioner himself is keen to underline the equal importance of other elements, such as measures to encourage more young farmers to enter the sector, moves to boost farmers' competitiveness and embrace innovation, and a fairer distribution of CAP funding.
Dacian Cioloș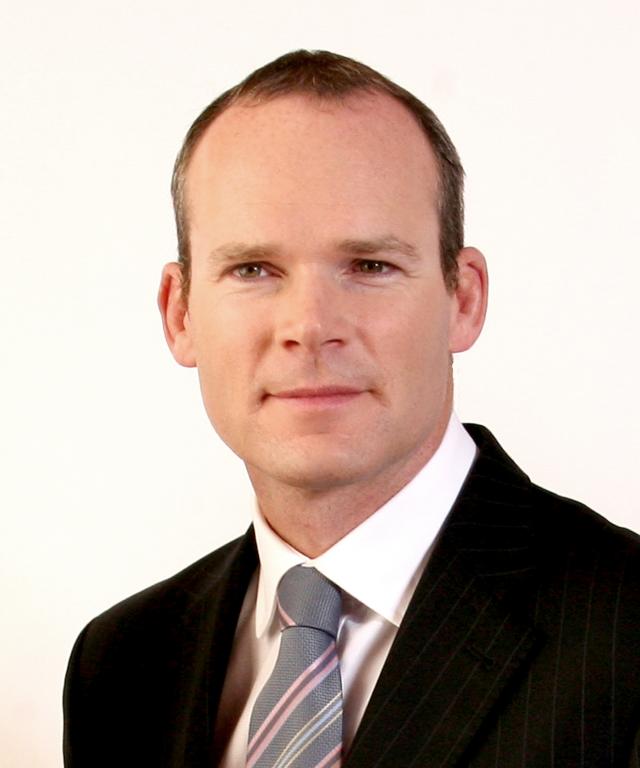 Simon Coveney TD
Simon Coveney holds a BSc in Agriculture and Land Management from The Royal Agriculture College, Gloucestershire. He was also educated at Clongowes Wood College, County Kildare; University College Cork and Gurteen Agricultural College, County Tipperary.
Mr. Coveney was appointed as Minister for Agriculture, Marine and Food on March 9th 2011. Since then he has held the senior Ministerial portfolio in the Department, with responsibility for Agriculture and Fisheries policy as well as chairing an Interdepartmental group with responsibility for broader Marine issues. For the 6 month period to the end of June 2013 Mr Coveney chaired the EU Council of Agriculture & Fisheries Ministers where he was at the forefront regarding EU efforts in respect of Common Agriculture (CAP) as well as Common Fisheries (CFP) Policy reforms. Under his chairmanship both dossiers were progressed significantly, with a reform package for CFP agreed in May 2013 and a reform package for CAP agreed at the end of the Irish Presidency in July.
Mr Coveney was first elected to the Dáil (Irish Parliament) in 1998 as one of Fine Gael's youngest TD's and held Shadow Ministries in the areas of Drugs and Youth Affairs; Communications, Marine and Natural Resources; Transport and the Marine. Mr. Coveney chaired the Fine Gael Policy Development Committee, prior to the 2011 General Election.
Mr. Coveney was elected to the European Parliament in 2004 and was a member of the EPP-ED group. He was a member of the Foreign Affairs Committee and the Internal Market and Consumer Protection Committee.Mr. Coveney was the author of the European Parliament's Annual Report on Human Rights in the World for the year 2004 and again for 2006.
Mr. Coveney was a member of Cork County Council and the Southern Health Board from 1999 to 2003.
Married to Ruth, with three daughters. 
A keen fan of all competitive sport, he played Rugby for Garryowen, Cork Constitution and Crosshaven Rugby Club. In 1997/8 he led the "Sail Chernobyl Project" which involved sailing 30,000 miles around the world for charity.
Simon Coveney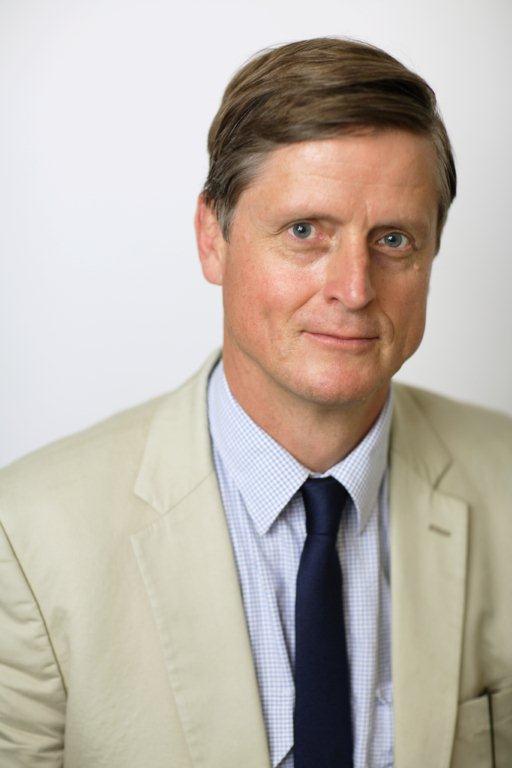 Forbes Elworthy
Brought up on Craigmore Station, New Zealand Forbes worked as a shepherd during his upbringing and in the early part of his career after leaving school.  He learned to shear sheep, muster with dogs, plant and harvest crops, manage dairy operations and maintain machinery.  He then trained in Agricultural Economics at Lincoln University in New Zealand where he was student president in 1984.  He went to Oxford as a Rhodes Scholar for two years until 1987.  After some time at Goldman Sachs he  did an MBA at Harvard Business School.  Forbes worked as a credit trader at Merrill Lynch from 1992 to 1999 where he headed a convertibles trading desk.  He then founded financial software company Credit Market Analysis (CMA) which he sold to Chicago Mercantile Exchange.  Forbes returned to New Zealand from the UK in 2005 to live on and manage Craigmore Station. From2009 Forbes partnered with his brother-in-law Mark Cox to create Craigmore Sustainables. The group is now responsible for 25 farming and forestry properties in New Zealand. Forbes and his family returned to live in Oxfordshire in the UK in 2013 from where Forbes chairs the Craigmore investment committee. Forbes' research interests centre on perpetual real assets and mankind's response to climate change.
Craigmore: building commercial farmland portfolios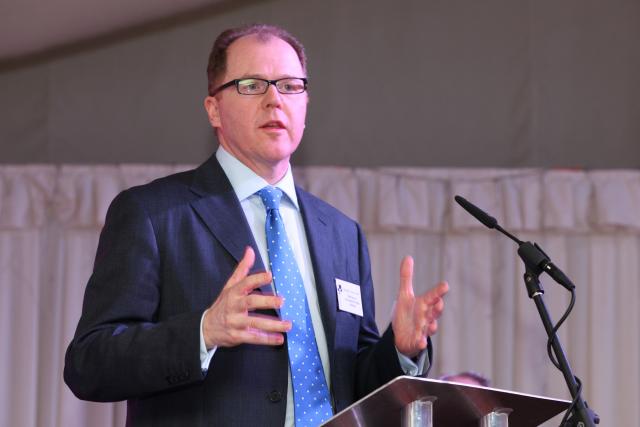 George Freeman
George was elected MP for Mid Norfolk in May 2010 after a 15 year career in bioscience venture capital. Born and brought up in a farming background in Cambridgeshire, George worked as a schoolboy and student trainee at Greens of Soham and after university worked in the NFU Parliamentary Unit in Westminster. Since then George has spent most of his career in and around the Cambridge cluster supporting high-growth businesses.  In recent years he has developed a growing interest in the potential of UK Agricultural and Plant Science and has served as adviser to the Norwich Research Park and Elsoms Seeds Ltd.In July 2011 he was appointed Adviser to the Government on Life Sciences in the office of Minister of State for Universities and Science, the Rt Hon David Willetts MP, and in the September 2012 reshuffle he was re-appointed Government Life Science Adviser with a wider remit to help develop the Government's proposals for the 'appliance of science' to drive global trade and investment in 3 key markets of food, medicine and energy. In this role he has been closely involved in the development of the Government's Life Science strategy announced by the PM in December 2011, and the Agri-Tech Strategy launched in July 2013 in East Anglia. George has spoken and written widely on the potential of UK Agricultural Science, technology and entrepreneurship to lead a sustainable economic recovery. He is Chairman of the All Party Parliamentary Group on Science and Technology in Agricultural Science and sits on the Agri Tech Leadership Council.
UK Agri-Tech Strategy: The UK as a global hub of agricultural innovation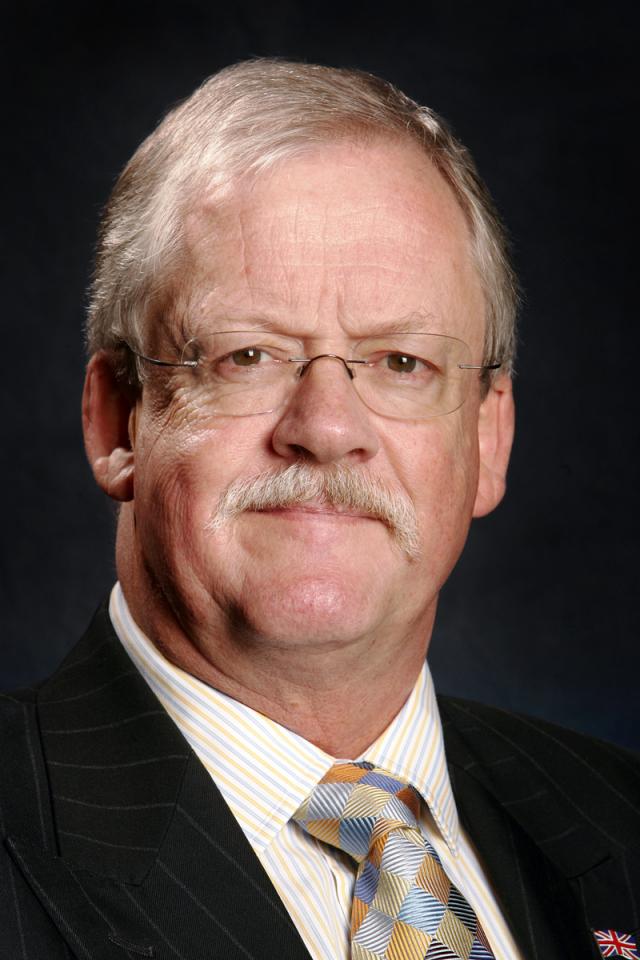 Roger Helmer
As UKIP Spokesman on Industry and Energy, he has been strongly engaged on discussing issues related to energy and climate change, particularly the folly of the Brussels-driven climate change agenda.Roger Helmer was first elected to the European Parliament in 1999 following his number 1 candidacy for the Conservative Party in the East Midlands, and was subsequently re-elected in 2004 and 2009. Before entering Parliament, he had an extensive business career starting in 1965 with Procter & Gamble, going on to hold senior marketing and general management appointments in a range of companies including well-known multinationals. His career led him to live and work across Asia, notably in Hong Kong, Singapore, Thailand, Malaysia and Korea. He obtained a degree in Mathematics at the University of Cambridge.After 12 years as a Conservative MEP, he recently made the decision to join the United Kingdom Independence Party (UKIP).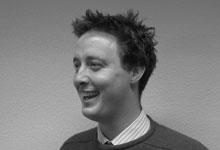 Duncan Howie
Duncan Howie is a member of Strutt & Parker's Chelmsford Land Management team. The majority of his work is Estate Management, but he also he specialises in buying and selling farms and compulsory purchase matters. In addition he is involved in the family business Howies & Sons LLP, this being an arable operation, a 200 sow pig unit finishing all progeny for sale through their branded end product "Wicks Manor", which services retail and wholesale in the UK with a growing international customer base. The business has 50kW of solar panels installed and have entered into an option agreement for a 10.8mw Solar Park which is in planning.He is involved in Young Farmers and over the last 10 years he has been a Club, County and Area Chairman. Duncan studied Rural Land Management at the Royal Agricultural College, Cirencester where he was Chairman of the Student Union Club. The Essex countryside is Duncan's main passion with shooting and farming being his main hobbies when not working at Strutt and Parker or at home.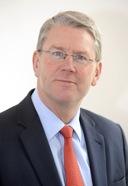 Peter Kendall
Peter Kendall farms in Eyeworth, East Bedfordshire, in partnership with his brother Richard.  620 hectares of combinable crops are grown on the home farm and contracting and rental agreements are also operated with four local farmers.
The farm has evolved over the last 15 years from a very traditional mixed farm to a totally arable unit.
Peter took a degree in Agricultural Economics at Nottingham University, before returning to the family business in 1984. 
He is now in his fourth term as President, having first been elected in 2006.  He was previously Chairman of NFU Cereals and NFU Deputy President.
Peter sits on a range of bodies in the UK and Europe, including IGD's Policy Issues Council, the Technology Strategy Board Sustainable Agri-Food IP Steering Group and the Copa-Cogeca Food Chain working party, which he chairs.
At the top of his list of priorities is ensuring that the central role of commercial agriculture and horticulture in tackling the dual challenges of food security and climate change - and the pressing need for the sustainable intensification of agriculture - is recognised by those in power in the UK and Europe. And not only recognised but reflected in the political agenda across the board. Working on the principle that governments take notice of industries that enjoy wide public support, communicating why farming matters to that wider audience has also been a key feature of his work as President.
Peter Kendall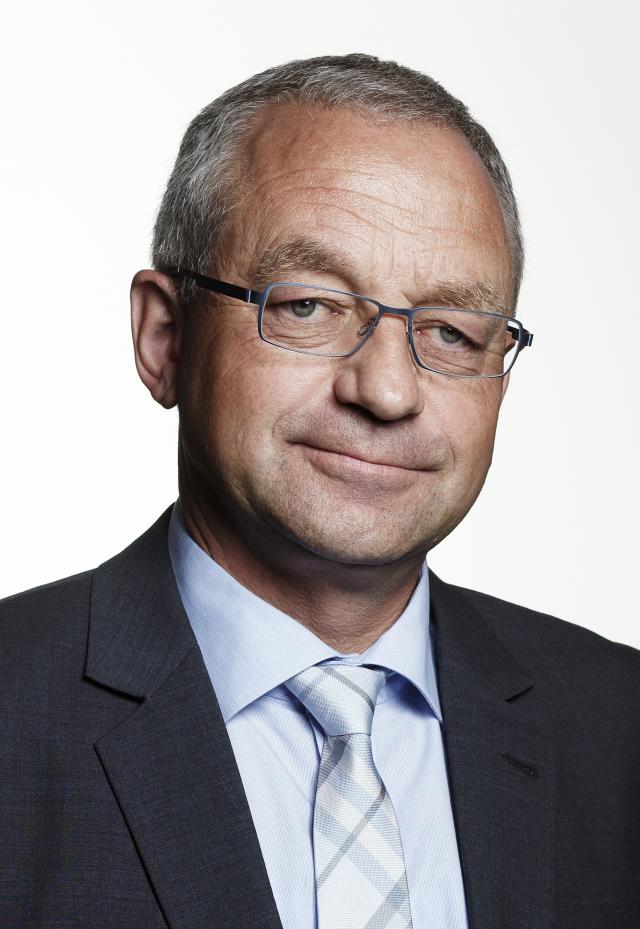 Hans Henrik Koefoed
Hans Henrik Koefoed was born in 1956 into a 700-year-old farming family on the Danish island of Bornholm. After extensive international training in agriculture and forestry production, as well as economics and management, he held a number of senior positions within larger farms in Denmark. In June 2005 he was appointed CEO of Ingleby Farms & Forests A/S, a worldwide group of family farms, managing more than 235,000 acres in Argentina, Australia, New Zealand, Peru, Romania, United States and Uruguay.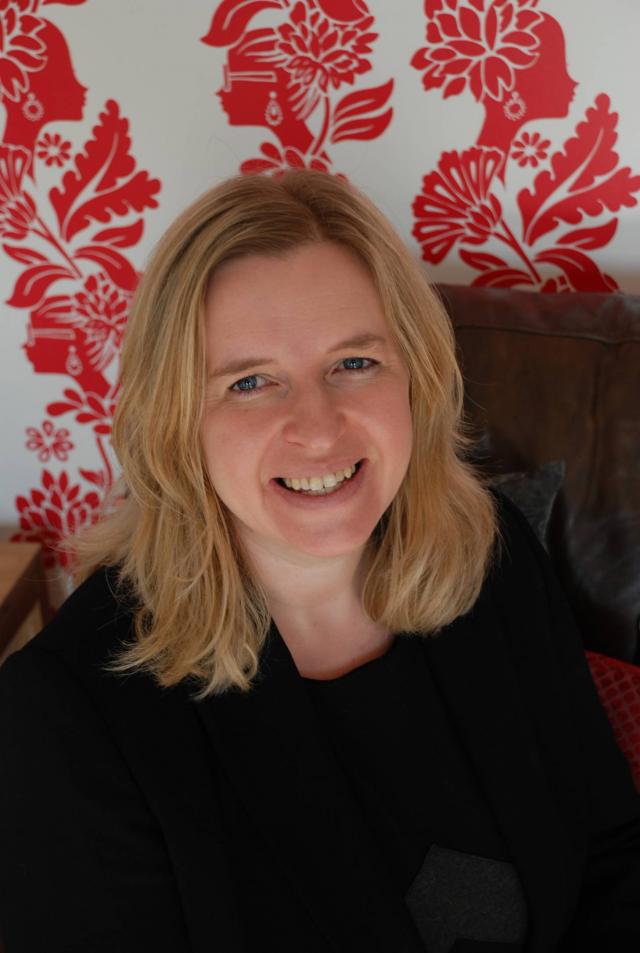 Caroline Millar
Caroline and husband Ross live on the family farm at Balkello, Auchterhouse, fifteen minutes north of the City of Dundee.  The farm is a 650 acre mixed arable farm producing beef, lamb, wheat, oil seed rape and malting barley.  Caroline and Ross also farm tourists, using the natural beauty of the farmland, views of the local area, privacy (except during harvest!), fresh air, and locally farmed food and drink to provide a unique experience to 5 star couples staying at three luxury Hideaways.  Developed as a farm diversification in 2005, the business collectively uses 0.6 of an acre of land and produces comparable profit levels to the farm. The Hideaway Experience is in the national finals of the Scottish Tourism Thistle Awards for best self service accommodation in Scotland, while being regional finalist in 2012 in the Tourism Entrepreneur of the Year category. The couple aim to grow this business further.
Caroline was brought up on the family farm near Caputh in Perthshire where she was actively involved with all aspect of the farm and her parents' farmhouse bed and breakfast business.  After graduating from Glasgow University she worked in business development and marketing for Forth Ports PLC for ten years, undertaking an MBA at Edinburgh University part-time.  Caroline set up her own consultancy business focused on the rural sector in 2008. Caroline is delighted to be supporting the committee of the 2014 International Federation of Agricultural Journalists as event manager for the September 2014 Congress in Aberdeenshire.
Caroline is passionate about developing on farm tourism and leisure as a means of driving additional income for farmers, engaging with the public, and growing the rural economy. Caroline is a current Nuffield Scholar sponsored by the Royal Highland Agricultural Society of Scotland, presenting her findings on farm diversification into tourism and leisure to the UK Nuffield Conference in November 2013. A recent graduate of the Scottish Enterprise Rural Leadership Programme, Caroline runs Go Rural!, an initiative to give rural agritourism businesses a voice in Scotland and a consumer campaign to promote farms, estates and crofts.  Caroline aims to share her Nuffield experience to develop agritourism as a key sector of tourism within Scotland as it is in Italy. At present agritourism is not included as part of the 2020 National Scottish Tourism Strategy.
Caroline sits on the Regional Board for Scottish Enterprise in Tayside and is helping to develop a Tourism strategy for Angus through her work as an Angus Champion.
Caroline is married to Ross and is mum to Finlay age 8 and Sophie age 6.
Putting oomph and passion into rural tourism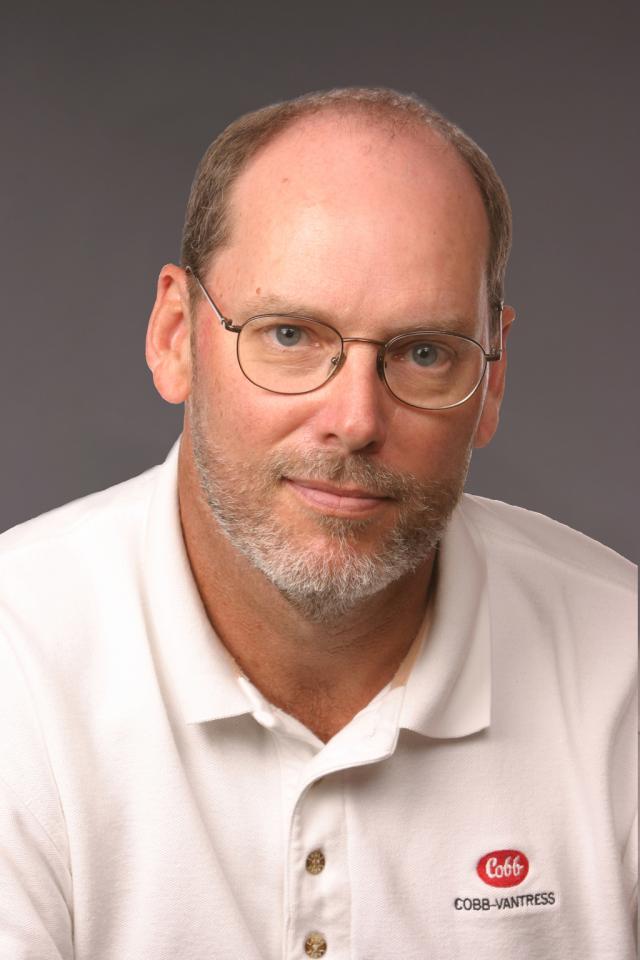 Jerry Moye
Jerry Moye is a Tyson Foods Group VP and President of Cobb-Vantress, Inc. Cobb-Vantress is a broiler breeding company with wholly-owned subsidiaries in Europe, Brazil, and Thailand. Cobb currently has approximately 2,700 team members. Jerry started with Cobb in 1991 and held a variety of positions before taking the job of President in 2006.
Before joining Cobb, Jerry spent 16 years in integrated chicken production as Live Production Manager for two large US integrators, Showell Farms of Maryland and Zacky Farms of California. His management responsibilities included breeders, hatcheries, broilers, and feedmills.
Jerry is a board member of USPOULTRY, the National Chicken Council, The Poultry Federation (AR/OK/MO), the European Poultry Club and an allied member of the International Poultry Council.
Jerry graduated with a degree in economics from Washington College in Maryland.
Broiler breeding toward 2050: feeding the world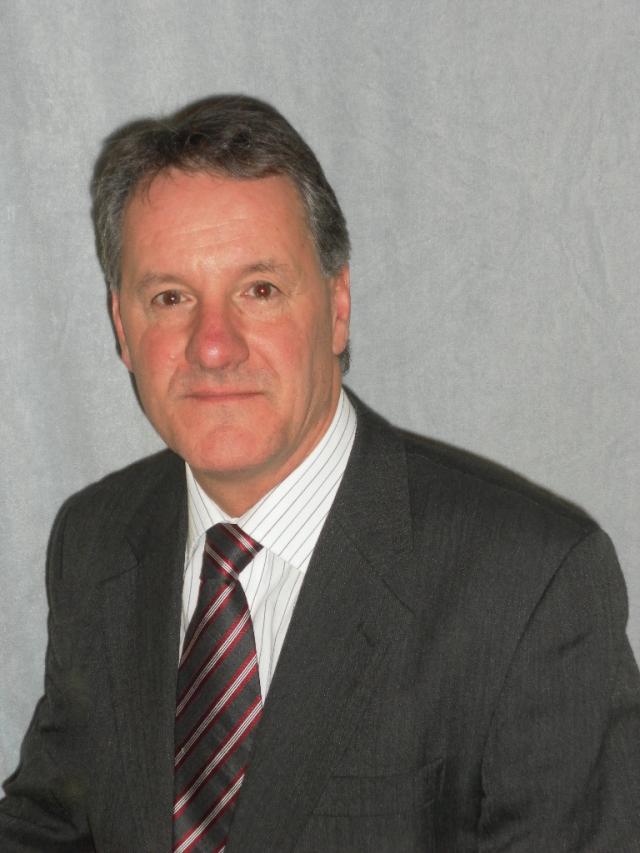 Chris Musgrave
Chris set up the estate management company Musgrave Management Systems in 2003 and looks after estates in and around the Marlborough area.
He has four main clients, Temple Farming, Barbury Castle Estate, Manton Farming Ltd, and Maisey Farm Partners.  Between them these four estates total around seven and a half thousand acres.  They have all diversified away from main stream agriculture with an emphasis on equine events. Two of his clients have racehorse training yards, with between them 19 miles of racehorse gallops and around 360 horses training each day.
A well as this, Chris manages the 'contract farming' business on behalf of Temple Farming, whereby Temple has all the machinery and grain storage facilities and these are then contracted out to their neighbours.  All the estates practice a similar style of farming which is loosely based around arable farming (@ 3,500ac) with an emphasis on first wheat production, with breaks of oil seed rape, linseed and spring barley.  Within this arable element there are @ 350 acres of organic crops.
Environmental schemes have been incorporated to a maximum effect across the downs, in 2012 Chris was chosen to spearhead a new Government environmental scheme – Nature improvement area – of which there are only 12 in the country, and only one that was farmer led.  
Chris has a very strong 'ethos' of 'Profitable farming with a care for the Environment' and to this extent the outstanding biodiversity on the Downs is testament to his style of 'land management'.
Chris was also the Event Director for Barbury Castle Horse Trials, the first ever 3*** CIC Horse Trials to be awarded this status within its inaugural year, thereafter followed by being awarded a World Cup qualifier in year two - again a first in the sport.
He is also a Family director of Musgraves, a family-owned International Food Distributor which presently control 28% of the Irish groceries market, as well as owning symbol groups in the UK (Budgens/Londis) and Spain (Dialsur).   He is also Chairman of the Family Education Committee, as well as sitting on the Family Council. 
Chris has sat on the CLA National Agricultural and Rural Economy Committee, he is currently a member of the Game Conservancy Lowland Steering Committee, as well as sitting on the Council of Partners for the North Wessex Downs AONB.   He was recently made a Governor of the Royal Agricultural College, as well as being awarded a Fellowship of the Royal Agricultural Society in 2012.
Making the most of our resources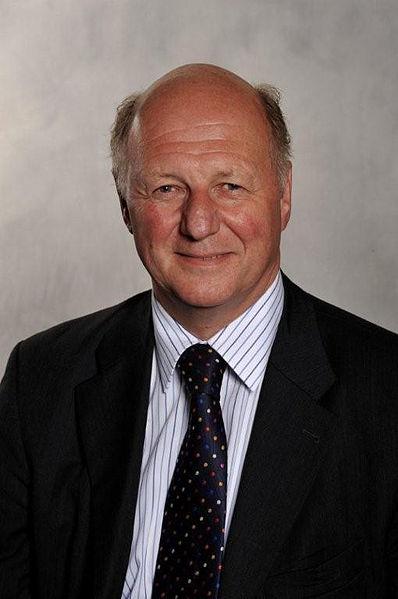 Rt Hon Sir James Paice
Jim has been the Member of Parliament for South East Cambridgeshire since 1987. In his spare time he enjoys tending his small herd of Highland Cattle and various country pursuits.Jim was born in Felixstowe in Suffolk and attended Framlingham College and then Writtle Agricultural College after which he started a career in farm management. In his youth and early twenties Jim was active in the Young Farmers movement, becoming chairman of the Agricultural Policy Committee of the National Federation and representing the UK on the European Council of Young Farmers.After the General Election of 1997 Jim was appointed Opposition Spokesman on Agriculture. Following the 2001 General Election, Jim was appointed Shadow Minister for Police. Then, in September 2004, he was promoted to Shadow Minister for Agriculture and Rural Affairs, a position he retained until the General Election in 2010.In the General Election in 2010 Jim was re-elected for a sixth term as MP for South East Cambridgeshire. From 2010-2012 he served as Minister of State for Agriculture & Food in the Coalition Government.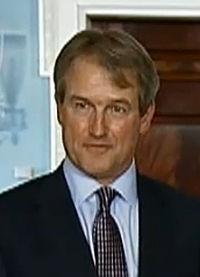 The Right Honourable Owen Paterson MP
Owen was born in Whitchurch, Shropshire. He read History at Cambridge University, before joining his family leather business, becoming Managing Director in 1994. He speaks French and German. In twenty years in business he travelled all over the world, becoming President of COTANCE, the European Tanners' Confederation.It was this experience which drives his political beliefs. Owen is a passionate supporter of localism, free enterprise and less interference in people's lives. He believes that taxation and bureaucracy should be minimised to give people the best chance to exercise their talents. He is a strong defender of the United Kingdom.During the past 13 years, he has fought on behalf of his constituents for better health provision, local Primary Schools, improved transport services, Post Offices, local Magistrates Courts and against regional police forces.As Agriculture spokesman he became an expert on bovine TB and campaigned for the dairy industry. He travelled all over the North Atlantic to produce a landmark Green Paper on Fisheries. As Shadow Minister for Roads, he researched best practice and the latest ideas from Europe and North America.In July 2007 he was appointed Shadow Secretary of State for Northern Ireland and he tried to visit Northern Ireland every week, spending days with MPs and MLAs from every party. He has visited schools, businesses and community projects; and he has immersed himself in Irish history and the local economy.In May 2010 Owen was appointed Secretary of State for Northern Ireland and was made a Privy Councillor. During the September 2012 reshuffle, he became the Secretary of State for Environment, Food and Rural Affairs.
Rt Hon Owen Paterson MP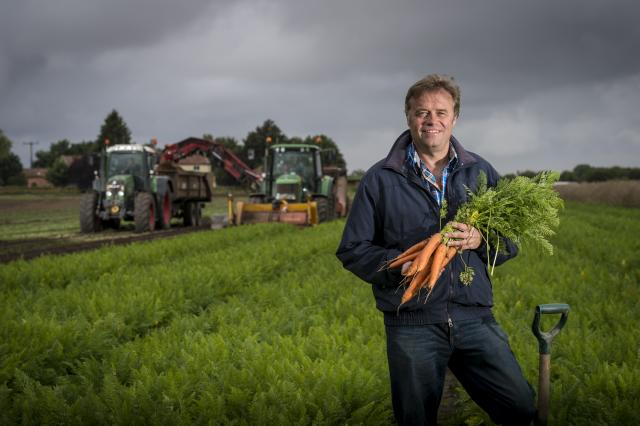 Stephen Guy Poskitt
Guy Poskitt was born into a farming family in June 1963.  Sadly, Guy lost his father at the age of eight and his mother continued to run the family-tenanted farm of about 600 acres until Guy was able to take over the reins.
 He was educated at Wakefield Grammar School and achieved good grades at 'O' and 'A' level and went on to study agriculture at Newcastle University,  but the pressures of the business meant that he did not complete his degree course and it was necessary for him to return  home to run the farm.
Over the last 30 years M H Poskitt Ltd has been turned into a 6,000 acre owned and rented business with a turnover in excess of £30 million employing over 300 staff.  This has been achieved through expansion of a carrot growing and packing enterprise, and more recently the investment in a prepared carrot plant.
The company received the award of Vegetable Grower of the Year in 2004 and 2010 and Farmer's Weekly Arable Farmer and Overall Farmer of the year in 2012.  The main focus has been on marketing, working with multiples and exceeding customer expectations.
Guy is married with two boys aged 13 and 12.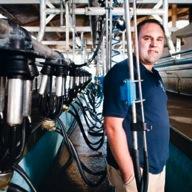 Tom Rawson
As well as being in partnership with Tom's parents on a tenanted farm milking 300 spring calvers, Tom is also a director and 50% share holder in Evolution Farming. Formed in 2010, the company now milks around 1000 cows under 3 different arrangements as well as operating a growing dairy consultancy business.Tom is also a board member of Dairyco and also sits on the NFU National Dairy Board as well as being a Nuffield Scholar.Tom is 35 years old and married to Catherine, where they live in West Yorkshire with their three young children.
Using collaboration and imagination to grow a dairy farming business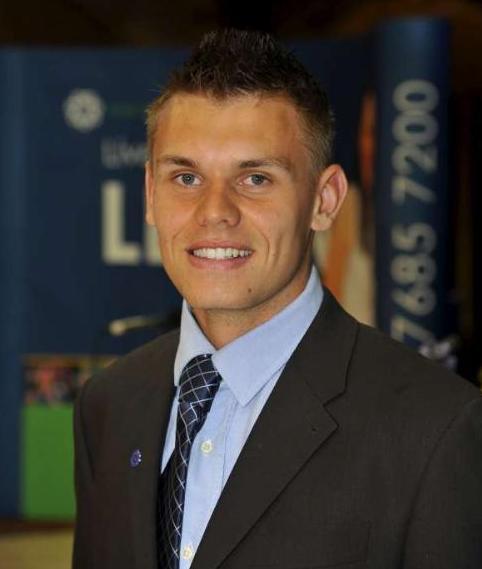 Matthew Sharp
Matthew Sharp is a first generation farmer and agricultural writer from Northumberland. He runs a stratified sheep system consiting of commercial breeding ewes as well as a 20 Limousin, British Blonde, Charolais and native bred cows. He is constantly expanding and has recently taken on share and contracting farming agreements since his start in 2011. Despite currently reading for a BSc Agriculture and Farm Management degree at Newcastle University, he provides agribusiness services including PR and writing to a range of organisations which have previously included Farmers Guardian, British Farmer and Grower as well as a range of private businesses. In 2011, he won the Guild of Agricultural Journalists John Deere award and has been involved with a range of industry bodies including NFU and NFYFC, having previously been the Northern Area secretary whilst sitting on the National Council and Agriculture and Rural Affairs committee.
In his spare time he enjoys shooting and writing a column for the NFU and is a member of the Institute of Agricultural Management, Guild of Agricultural Journalists and British Society for Animal Science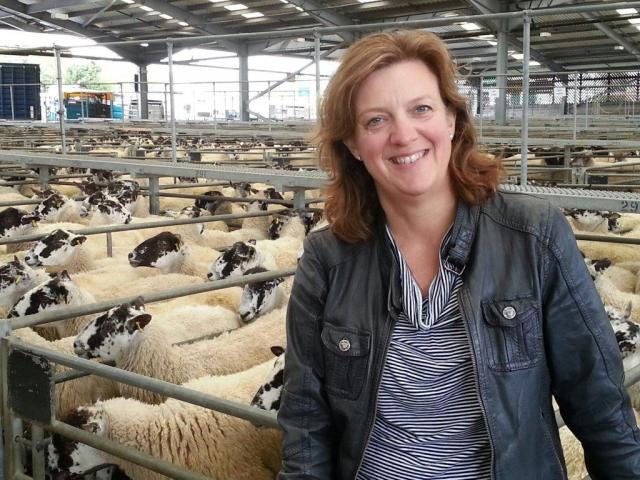 Charlotte Smith
Charlotte Smith is a writer and broadcaster. She currently presents Farming Today and other rural programmes for BBC Radio 4, and for more than a decade was a presenter on BBC1's Countryfile.Charlotte grew up in rural Leicestershire and started her career as a teenaged volunteer at the local radio station. She has worked across the BBC in both news and sport, helping to launch BBC Radio 5Live, covering an Olympic games, and even bog snorkelling. She fell into rural programmes accidentally after a conversation in a lift and has reported on both the highs and lows of agriculture and the countryside over the past two decades.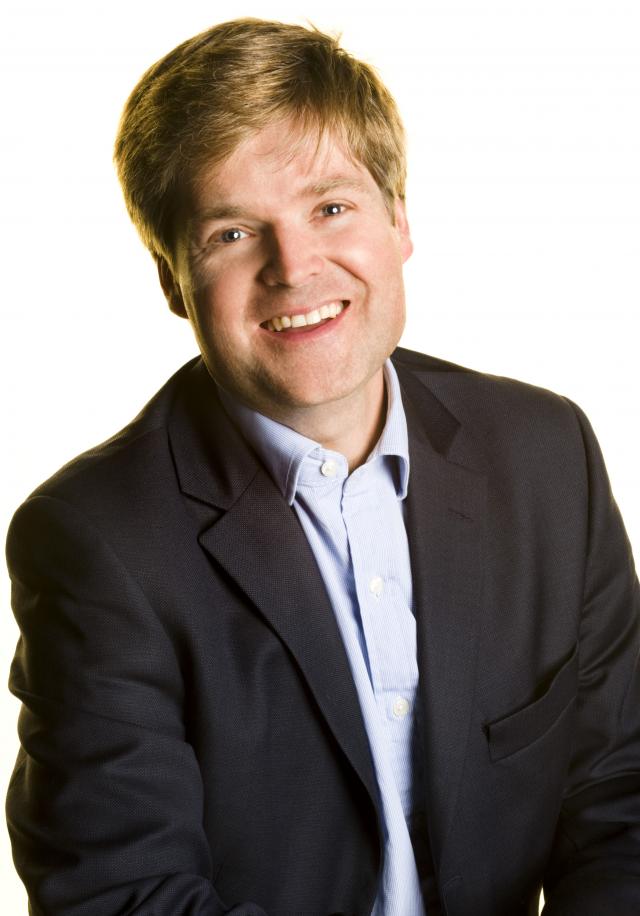 David Taylor
David Taylor has over 20 years experience of the UK media scene garnered from a career in journalism, in-house media relations, public relations, marketing communications and social media consultancy.He is the co-author of 'Fusion - the new way of marketing', a book which explains how businesses can increase their sales cost effectively by making use of all the different marketing tools that are available in today's social media age.Keeping pace with the rapidity of change in the social media world, in May 2013 along with Michelle Carvill, he co-authored his second book 'The Business of Being Social', which is focused on using social media specifically for business purposes. www.thebusinessofbeingsocial.co.ukDavid is now starting work on his third book, again with Michelle, which will be focused on educating parents, children and teachers about the pitfalls and opportunities of being on social media.He has a regular column on social media in the business section of Metro newspaper entitled Taylor's Titbits.Unusually, David has worked within both public and private sectors, in-house and agency, proactively and reactively as well as in crisis communications.His past employers have included local newspapers, the planning profession, London Transport, the Millennium Dome, national estate agents Strutt & Parker and the property marketing company Adventis Group.Presently, David works with a range of organisations helping them to manage change and preparing them to operate effectively in our current social media age. This involves the preparation of bespoke marketing reports, in-house training and ongoing mentoring.Over the past two years, David has social media trained well over 2,000 business owners in the UK, USA, Italy and Switzerland.He has worked with the Hotel Booking Agents Association, the ICAEW, Business Networking International and Business Training Made Simple, training people from a wide range of organisations in online marketing, social media and networking.He speaks regularly at events including the Boutique Hotel Summit and the Annual Hotel Conference.
Frank Parkinson Lecture: Social Media - Changing the way farmers do business
Sally Wilson
Sally grew up in Fife on her father's family mixed arable, dairy and sheep farm. In December 1996 the family purchased and moved to her mother's family farm in the Scottish Borders following the emigration of her uncle, where they continued solely with dairy and sheep. Sally will be the 6th generation of the family to farm at Clackmae. Following her graduation in 2009 from SAC Edinburgh with a BSc(Hons) in Agriculture with Animal Science, three Lely Astronaut robots were installed to milk half the Pedigree Holstein herd. With four years experience with robots she now also carries out consultancy work for start-up Lely robot farmers across Scotland, advising farmers on cow management in robotic systems.She firmly believes in educating the consumer on where their food comes from and is a volunteer with RHET, the Royal Highland Education Trust, which helps educate Scottish schoolchildren about agriculture by taking them onto farms every year to experience food production firsthand.Sally has been heavily involved with SAYFC (Scottish Association of Young Farmers Clubs) for the last nine years which culminated in her election as National Chairman for 2012-13. Currently the Immediate Past Chairman with a seat on the Board of Management, she owes the meeting of her future husband to the Association.
Grasping the dairy opportunity - a young person's persepective