Blog: Reflections from the #OFC23 UK Policy Session
5th January 2023 by OFC Press Team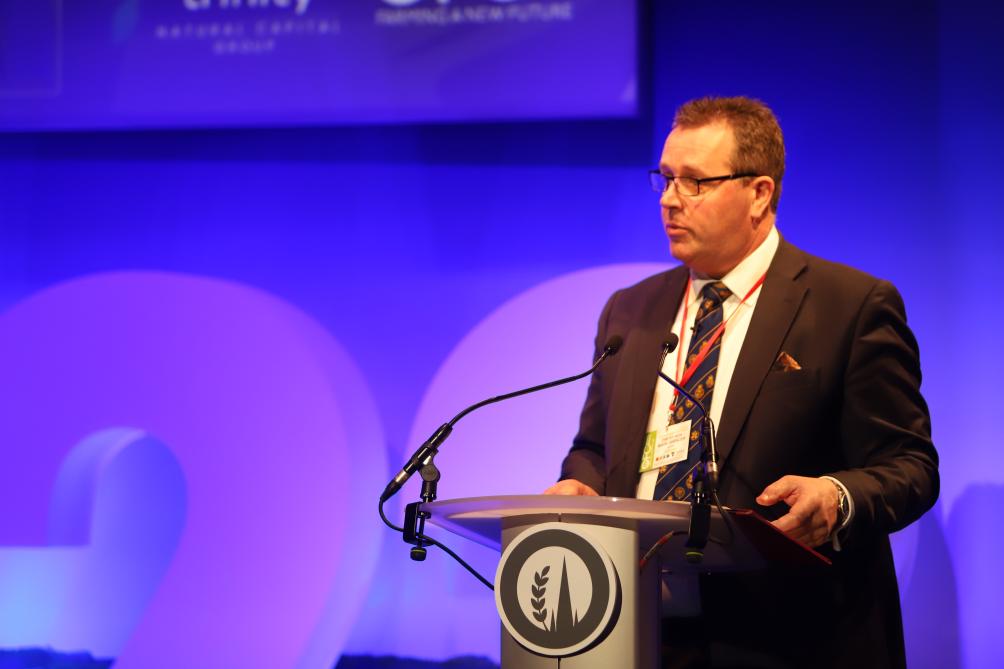 Opening the UK policy session, Farming Minister Mark Spencer MP announced more money for farmers and landowners through both the Countryside Stewardship (CS) and the Sustainable Farming Incentive (SFI) schemes, but also promised more details on the schemes within the month.
He told conference that farmers could expect to receive up to a further £1,000 per year for taking nature-friendly action through the Sustainable Farming Incentive (SFI) and that those with a CS agreement – of which there are now 30,000 across England - will see an average increase of 10% to their revenue payment rates – covering ongoing activity such as habitat management.
"Making a shift towards a more resilient food system is critical to feeding a growing nation, to halt the decline of nature and reach net zero, and fundamentally improving lives of people in this country and across the world," he said. "In other words, we need to keep everyone fed and save the planet at the same time and those are two sides of the same coin.
"I want us to be free of the legacy of the Common Agricultural Policy for good. We need to learn from the past and focus on helping to build resilient and sustainable businesses which enhance the environment at the same time."
Commenting on the accessibility of future schemes, he said: "We want to make sure they are simple and work for everyone so you can succeed. We urge you to get involved with the SFI at this stage.  There is no application window and farmers have told us that it is a simple process that takes 20 minutes to complete."
Acknowledging the pressures facing farming businesses across the country, he added: "We are meeting retailers and processors regularly to let them know the burden of cost which is falling on farmers and to make sure it is more fairly shared across the supply chain."
Mr Spencer highlighted the importance of technological advancements to arm farmers with the tools to build more sustainable businesses long-term.
"We are grasping the opportunities of leaving the EU and bringing new technologies into the sector. We already have committed to an investment of £270m in innovation, to boost productivity and improve support the environment.
"Gene editing technology will allow us to develop new traits which offer huge potential benefits such as resistance to drought, pests and disease and to produce more nutritious food whilst lowering its environmental impact."
Labour's Shadow Minister for Farming, Food Fisheries and Rural Affairs, Daniel Zeichner criticised the government's 'low uptake' of the SFI, their 'slow reaction' to support farmers amidst the recent economic challenges and queried promises to maintain the same levels of funding through the future ELMS scheme.
"The past year has been one of painfully slow interventions to support the likes of the poultry or pig sector, in marked contrast to other countries. The sleight of hand over the withdrawal of payments begs the question as to whether this funding will find its way back through environmental schemes."
He laid out Labour's view on the future of farming as one that would prioritise food security and tackle the imbalance of power which exists across the supply chain.
"This past year we saw egg supplies threatened and this was not just because of avian flu but due to imbalances of power which left some producers with no choice but to walk away, which will mean far fewer eggs in 2023. This will be the same across a number of sectors, and we have already seen a 20% drop in our national pig herd and breeding beef cattle numbers are at their lowest levels for 25 years.
"We are not agnostic about food security, but believe is has to be done in ways that don't harm the environment, contribute to restoring nature and is part of a system that supports public health."
Panellist Baroness Kate Rock chaired The Rock Review into the agricultural tenanted sector which was published in October 2022. She told conference they made 74 recommendations which seek to enable and incentivise tenant farmers to fully engage with regenerative farming practices.
"Given 64% of farming land is on partly or wholly tenanted agreements, in order to produce quality food, and sequester carbon, and restore wildlife, it is essential that the incentives to do this are accessible to tenant farmers," she said.
"To achieve the radical refocusing of attention on long-term sustainability and improved collaboration, particularly for the land agent community, the Review proposes the establishment of a Tenant Farming Commissioner who will have responsibility to develop and oversee a code of good practice for use within the landlord tenant system and to challenge DEFRA and other parts of government to ensure that regulations, legislation and policies are cognizant and relevant to the issues impacting the tenanted sector of agriculture."
She added a warning: "We need to be careful that we do not end up losing a substantial amount of land from the tenanted sector with landlords seeking to enter land into schemes for woodland planting, rewilding or for renewable energy. Not only will these provide limited benefit to wider society with impacts to the rural economy from closing down tenant farm businesses, but they will also damage the resilience of the tenanted sector and its ability to innovate and be sustainable for the long term."
The session was recorded and will be available on-demand post the conference for OFC delegates.