Emerging leaders call for clarity on farming's future post-Brexit
4th January 2017 by Caroline Stocks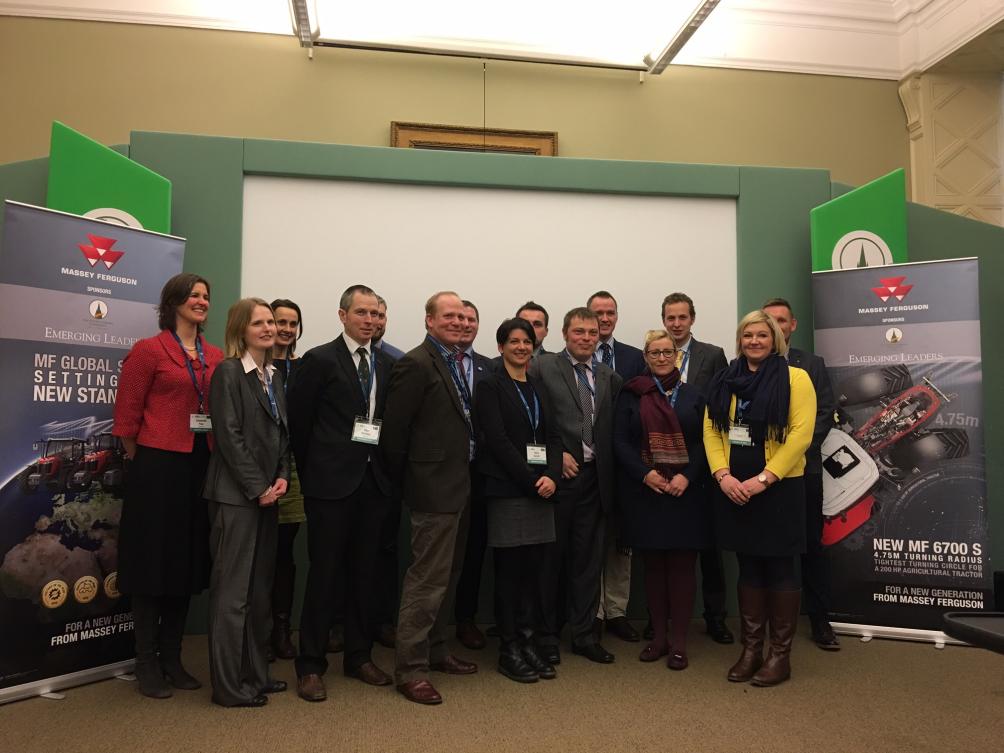 A group of leading UK farmers are set to call on Defra minister Andrea Leadsom to give clear indications of how the country's farming industry will be properly supported post-Brexit.
The group of fifteen farmers, selected as part of the Oxford Farming Conference Emerging Leaders initiative, will question the minister on topics ranging from trade and science to labour issues at the first day of the conference (4 January).
The questions were devised during a special Emerging Leaders fringe event, the first of its kind to be held at OFC. The session saw the group discuss the challenges facing agriculture, and the implications of Brexit on the sector.
They also identified key areas where they thought policy makers needed to focus their attention to help the sector thrive.
The farmers included in the initiative were invited to attend as part of the OFC's UK and international scholar's programmes.
Selected for their skills and passion for leadership, they were chosen by the OFC with the help of AHDB, the Institute of Agricultural Management, Nuffield Farming Scholarship Trust, Scottish Enterprise Rural Leadership, the European Young Farmers Association (CEJA) and the Worshipful Company of Farmers.
Funded as part of the OFC's charitable outreach for education with support from Massey Ferguson, the group have been sponsored to attend the conference, as well as attend additional activities to encourage discussion which can be fed back to the wider industry.
Martin Davies, OFC 2017 Chairman, said the initiative was a devised to encourage key decision makers in farm businesses to develop their networks and knowledge of the sector.
"The OFC is cited by delegates as one of the best events for meaningful conversations with a wide range of contacts, including scientists, senior leaders from UK retail, policy makers, NGOs and supply chain managers," he said.
"We attract the best speakers to a farming conference in the UK, people that will inform, challenge and inspire those with a determination to succeed." 
William Judge, Massey Ferguson National Sales Manager UK and Ireland, said: "We are excited to be playing an active part in this important programme with the OFC to develop our future farming leaders.
"It is a key element of our wider commitment to help support the next generation of farmers with their careers in agriculture. Now, more than ever before, strong leadership, clear vision and confident decision-making are pivotal to guiding global farming through the enormous challenges ahead."  
To qualify as an emerging leader, the applicants had to be actively farming, aged between 30 and 45, and not have attended OFC in the past.
The OFC already runs an annual Travel Award also targeted for emerging leaders in the UK and Germany. This award is run in conjunction with DLG, The German Agricultural Society