In memory of Caroline Drummond MBE
6th June 2022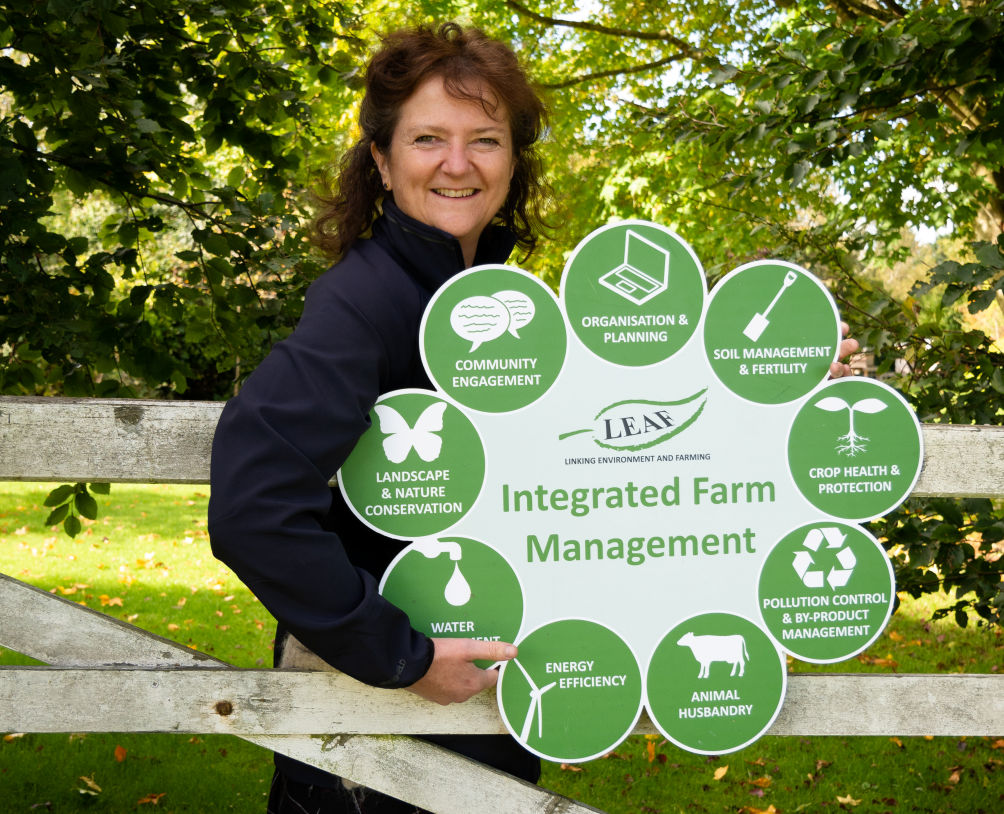 Caroline Drummond MBE was Chair of the Oxford Farming Conference in 2005. The Conference theme that year was Seizing the Initiative, and the Oxford Union Debate was British farming is good for the environment. Caroline certainly did seize the initiative, in everything that she said and did. As CEO of LEAF, Caroline – and the organisation – was well ahead of its time in championing a more sustainable approach to farming and in harmony with nature.  
Being pioneering takes a special kind of determination and personality – Caroline had it and drove LEAF and all that the organisation stood for. She never ever gave up in communicating her thoughts, pushing for change and challenging the status quo. That takes great energy and inner confidence. 
Caroline wanted society to feel differently about farming and food and to understand the intricacies, the contribution and the wonder of the sector.  
Reflections from Emily Norton 
"Caroline was one of those rare people who worked tirelessly at the forefront of agricultural progress without ever losing her ability to engage an audience with warmth, humour and humility. Sharing a stage or panel with her was always daunting as her natural talents as a communicator and storyteller would make her shine. She will be sorely missed, but her legacy of optimism and relentless determination for a better form of farming will be long-lived." 
A few thoughts from Marion Regan 
"I first met Caroline more than 20 years ago when we joined LEAF, and she encouraged us to become the first business to be accredited to the LEAF Marque, a big step which she always kindly acknowledged.  
"Caroline was a visionary who anticipated earlier than most, the need to reconnect farming practices with protecting and nurturing the farmed landscape and its resources. She managed to bring so many people along with her, by never dismissing the commercial risks taken by farmers and growers- something she understood so well being a farmer herself. She saw early on that LEAF's mission was linked to education and communication - starting Open Farm Sunday, the Speak Out initiatives, taking on FACE etc.  
"She will be missed in the world of fresh produce where she bridged the sometimes-daunting chasm between growers and multiple retailers with her enthusiasm and practicability and plain common sense. As a result, so many growers and customers trusted her and LEAF, to help them improve farming practices year on year and embed sustainability into fruit and vegetable production. 
"Caroline was a winning personality, with an infectious enthusiasm for sustainable farming, a love of the countryside and a thirst for new ideas. This meant she thought deeply about policy and challenges and also enjoyed listening to others and bringing in new voices and ideas. She radiated positivity in a sometimes-challenging world and truly believed that we could all make a difference on our own farms."  
Reflections from Will Evans 
"If you're lucky, you might meet a handful of people throughout your life who leave an everlasting impression on you. The kind of person whose personality, presence and sheer goodness lift everyone around them up. That was Caroline.  
"I'd never met her before talking to her for Rock & Roll Farming, but by the time we'd finished our laughter-filled few hours I felt like we were lifelong friends, and it remains one of my favourite interviews. 
"Afterwards I'd bump into her at various industry events and given her profile she'd inevitably be surrounded by the great and good of farming, but she always made a point of coming over to say hello, ask what I'd been up to, and encourage me to keep going. She didn't have to do that, but she did. Such was the person she was always warm, generous, and supportive.  
"Our community has lost one of its brightest and best stars, and I'll miss her greatly." 
Memories from Liz Bowles 
"Caroline was a true legend in UK agriculture. I have known and admired her for the last 25 years from the early days of LEAF when I spoke to a LEAF group of farmers in Cornwall through to LEAF being a Delivery Partner for Innovative Farmers (IF) and Caroline being a brilliant and practical steering group member for IF. She has managed to bring integrated farming into the mainstream through LEAF. This is a fitting lasting legacy for her contribution to UK agriculture. Throughout her career she managed so elegantly to combine leading LEAF with being a farmer."