Farm subsidy system to be overhauled post-Brexit, says Eustice
4th January 2017 by Caroline Stocks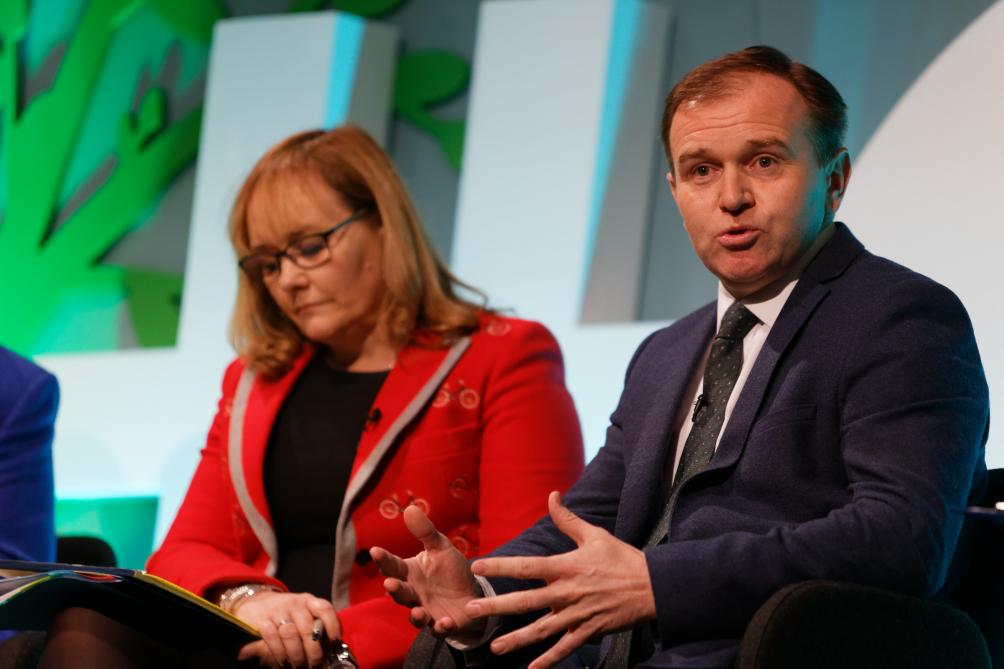 Farm subsidies will be replaced with a system which sees UK producers paid for carrying out environmental measures, farm minister George Eustice has announced.
While the government was committed to maintaining current levels of support until 2020, Mr Eustice said the payments system would be overhauled once the country had left the European Union,
Speaking at the Oxford Farming Conference on Wednesday (4 January), Mr Eustice said that post-Brexit the government would introduce a UK-wide framework to create policies which worked for farmers across the country.
The new domestic policy would continue to see farmers receive funding, but it would be in exchange for providing ecosystem services, as well as providing insurance and supporting productivity.
Speaking during a political panel session during the opening day of the conference, Mr Eustice said the government would work with devolved administrations in Scotland, Wales and Northern Ireland to develop policies which worked for the whole country.
"The devolution settlement was in an era when everything was decided in Brussels," he told delegates.
"We need to work in cooperation with the devolved administrations to work out what kind of UK framework we need to make sure there's as much discretion as possible to create policies that work for them. We need a UK framework to replace what's decided at an EU level now."
When asked by delegates to provide clarity on the future of subsidies, Mr Eustice said the government did not want to directly replace a Pillar 1-style support system.
"If subsidies equal direct payments, of course we want to move away from that," he said.
"We want support to help farmers improve productivity, and target the support at active farmers. We can design a system design a system which does that."
Calum Kerr, SNP Defra spokesman, said the government needed to use Brexit as an opportunity to design a fit-for-purpose replacement for Pillar 1.
"There should be a commitment [to funding] post-2020," he told delegates. "We should provide more reassurance, say we will ring-fence funding and make a commitment to that level of funding.
"I would commit to the same level of funding until we can argue farming is more profitable and [subsidies are not required]."
Mr Kerr also told the conference that a UK-wide agricultural framework was not necessarily a good solution for the country.
"We should have different polices for different parts of the UK," he said. "Repatriation of powers shouldn't mean powers move from Brussels to London. We should consult as good neighbours should."
Welsh Assembly agriculture minister Lesley Griffiths agreed that regional policies needed to be maintained.
"The frameworks have to be based on agreement between the UK government and devolved regions. This isn't a rewinding back from devolution."