Food stories key to accessing global markets
5th January 2017 by Caroline Stocks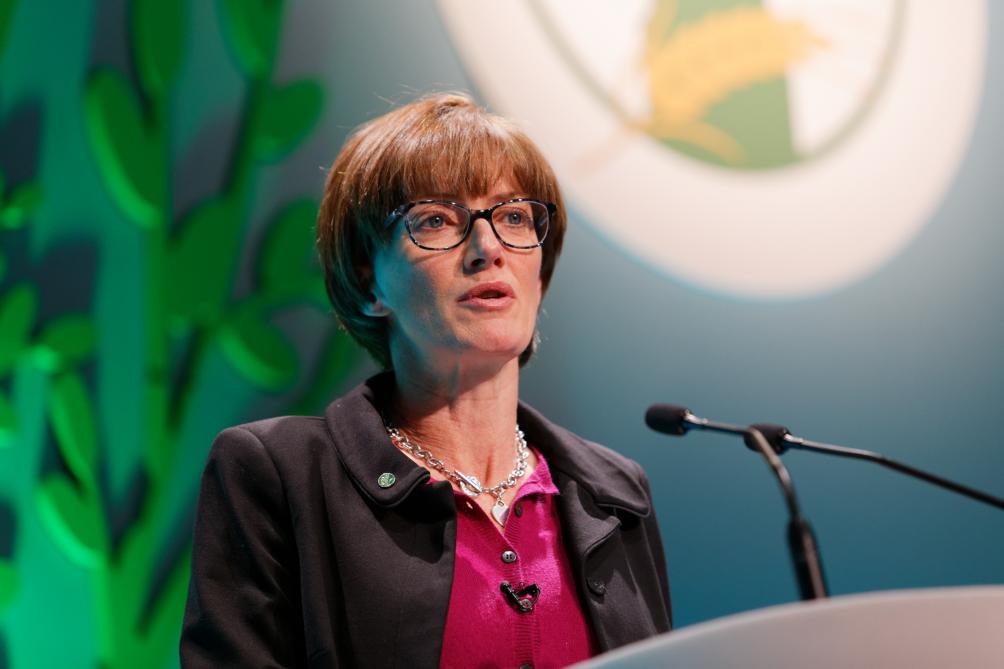 Bringing food to life through branding and building stories is key to helping develop markets for British food overseas, experts in trade and export say.
AHDB chief strategy officer Tom Hind told the Oxford Farming Conference that huge opportunity exists for British producers who can talk about their food in a way which appears to international consumers.
Speaking during a session on world markets, Mr Hind said a huge number of consumers were interested in British food thanks to the quality and provenance associated with it.
Being able to tell its story in a way that could repeated to customers was a key part of the appeal, he said.
However to reap the full potential, Mr Hind said it was important producers properly understood their markets, and were prepared to 'play the long game' to achieve success.
"Just putting a British flag on something doesn't generate sales alone," he told delegates. "You need to adjust your products to how consumers live their lives, and have an ability to adapt and change the way products are packaged and branded."
Mr Hind pointed to China, where the UK pig industry had achieved a significant amount of success in recent years.
"Growth in pigmeat exports to china have increased by 1800% in recent years, with 80,000t expected to be exported there by the end of this year."
But that success had come from continued relationship building over several years, and producing products which appeal to specific customer demands.
"For example, pigs trotters are an area we've seen huge export growth to China," he said. "But we've had to adapt to the way we produce them.
"You can't create them as a waste product. They need to be cleaned and cut to the right length to make sure they are what the customer wants."
Worcestershire farmer Ali Capper said that finding a way to 'bring food to life' was key to appealing to profitable overseas markets which were often prepared to pay premiums for British products.
Describing her experiences of building a British hops brand and marketing her cider apples overseas, Mrs Capper said she showcased the people on her farm to help customers connect with their produce.
"The craft beer trend is about provenance, traceability and localism," she said. "We used pictures and branding to bring our industry to life and give it a face.
"If we want a premium price for our products we have to find something exciting customers want to buy," she added. "Finding points of difference we can talk about really helps."