Foodservice sector holds untapped potential for UK farmers
4th January 2017 by Caroline Stocks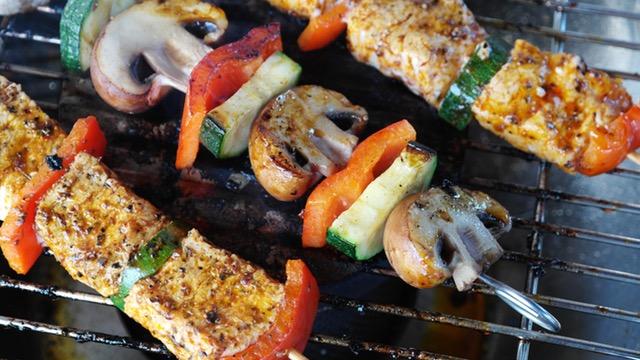 The UK's thriving foodservice sector provides countless opportunities for farmers who are prepared to engage with consumers and react to market trends, according to a leading market analyst.
Simon Stelling, chief executive of food analyst MCA, said continued consumer interest in eating out meant that farmers could potentially identify new markets and add value to their produce.
Speaking at an Oxford Farming Conference session on feeding the city, Mr Stelling said the UK's foodservice market was worth more than £87bn in 2016 - an increase of more than 2% in value and volume.
And with the sector - which includes pubs, hotels, restaurants and coffee shops - continuing to show signs of growth, it was one farmers should pay closer attention to, he said.
"Eating out is a growth market and one that farmers should be involved with because it's more interesting than the grocery market," he told delegates.
"Increased interest in the provenance of food in particular is something that farmers can engage with, and continue to deliver education for consumers in terms of where their food comes from."
Mr Stelling said that the number of people visiting restaurants and other foodservice suppliers was continuing to climb, with 93.1% of shoppers saying they regularly ate out in 2016.
Young people were continuing to eat out more often, he added, with the way they were eating out changing to include more convenient, informal settings.
What's more average spent per head was continuing to increase, as consumers were more prepared to pay more for their food - provided they got a better quality product.
"Great value is an opportunity and a warning for farmers," Mr Stelling said. "To maintain the frequency of eating out, consumers expect value. With the industry struggling with cost pressures, that's going to be key.
"Healthy eating is still a mega-trend, and it's something farmers can deliver on," he added. "There are also more opportunities for consumers to try different types of food, and young consumers are willing to experiment, so that's an area of opportunity for farmers to consider."
Riverford Organics chief Guy Watson said that if farmers did want to think about supplying the food service sector, then understanding their market and consumer demands was key.
Mr Watson said that when sales of his boxed vegetables dipped, he visited 50 of his customers to find out what they wanted in his produce, and where he could make developments and improvements.
Diversifying into different markets also required new skills and an openness to doing things differently, he added.
"Ours is a complex business from seeds to production, packaging and IT. I'm not a farmer anymore, I'm an e-commerce manager.
"If you are going to diversify and change then you have to get better at employing people," he added. "Our business is all about the people, and making sure we offer a fulfilling and happy place to work"