Future of farm policy in farmers' hands, says Defra minister
4th January 2017 by Caroline Stocks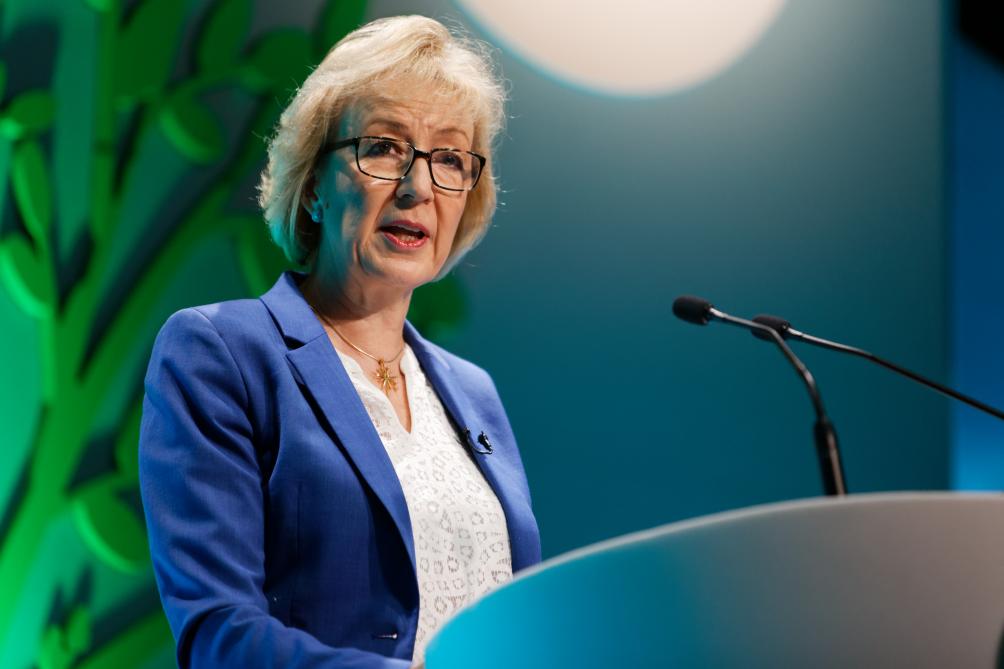 Defra is set to launch a wide-ranging consultation on the future of UK food and farming as part of its efforts to reform the sector post-Brexit.
Agriculture secretary Andrea Leadsom said leaving the European Union offered a once-in-a-lifetime opportunity to design a farming system which encouraged innovation, increased production and enhanced the environment.
And she said it was an opportunity to create policies which worked for all farmers in the UK and helped to make their businesses more resilient and successful.
Speaking at the opening session of the Oxford Farming Conference (4 January), Mrs Leadsom said food and farming would be central to the success of the government's negotiations, and the future of the country outside the EU.
To help the industry thrive and prosper, Defra wanted to ensure that any decisions were made with the industry to ensure future policies helped rather than hindered farmers, she said.
In her maiden address to the conference, Mrs Leadsom told delegates that Brexit offered 'big potential wins' for farmers, particularly around issues such as red tape and regulation.
She said Defra was committed to scrapping regulations which offered little benefit, particularly the controversial three-crop rule which requires certain farmers to grow crops in return for their subsidy payments.
Cutting red tape would give farmers the freedom to grow, sell and export more British food, while upholding standards for plant and animal welfare, she added.
"For too long, a bureaucratic system which tries to meet the standards of 28 countries has held farmers back," she told the conference. "But now, leaving the EU means we can focus on what works best for the UK.
"My priority will be common sense rules that work for the United Kingdom."
While she refused to be drawn on the detail of any future policies, Mrs Leadsom said that Defra was committed to helping the industry, which is why it had guaranteed to maintain support levels until 2020.
In future, the department wanted to help drive exports and encourage innovation, as well as ensuring farmers had access to a skilled workforce, she added.
"I am committed to making sure you have the right people with the right skills," she told delegates. "A strong, skilled workforce will help you."
Finding ways to drive production whilst enhancing the environment was also key, she added.
"I have no doubt that our best days as a food and farming nation lie ahead of us. In leaving the EU we've been handed an opportunity to design an agricultural system that works for us."