Meet the Director: Sarah Mukherjee
30th September 2020 by OFC Press Team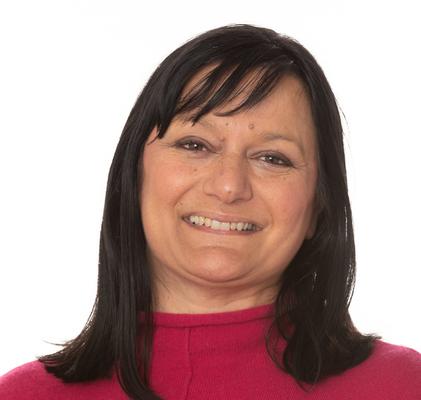 Who are you and how did you find your way into the industry?
My name is Sarah Mukherjee, I'm based in Hertfordshire and I am Chief Executive of IEMA, the membership organisation for environment and sustainability professionals.
I don't come from a farming background. I grew up on a council estate in Essex and have spent most of my adult life living in market towns.
I came into the industry through a roundabout route. I joined the BBC in 1990 after doing a post graduate course in broadcast journalism and spent, as most people do, time in local radio and regional television before moving onto broadcasting nationally. 
This was during the time of the Bovine Spongiform Encephalopathy (BSE) Inquiry and it struck me that there were few sections of society that weren't, in some way, going to be affected by this.
I followed the inquiry right until the end and during this time formed strong contacts with different agricultural organisations and their press teams. I realised that there were so many rich stories within agriculture that weren't making the mainstream media. As a result, I developed a rural affairs and environment group, including national television and radio.
How long you have been an OFC Director?
This is my second year as a Director.
Could you please describe for me your first experience of the Oxford Farming Conference (OFC)? 
My first OFC was in 1995, not long after I took my final exams in the very halls the conference is held in. I remember walking in for the OFC and having this weird feeling; the hairs on the back of my neck went up, and a kind of panic settled in the pit of my stomach.
At university, we all milled around for our exams in the area where you come in for the conference, and that's where they would announce your exam room. I remember those feelings of anxiety and people running down the corridors to get an extra five minutes, because as soon as you arrived, you could start the exam!
It wasn't until 2010 that I attended as a delegate after leaving the BBC. Over 25 years, I've seen some big transitions. In those days, the conference still attracted impressive speakers, but it was much more formal and not as diverse.
Why did you want to be part of the OFC Council? 
Oxford has always been something very close to my heart and the timing of the conference is a fantastic for reflection on the year ahead after Christmas and New Year period.
Oxford also provides the rare opportunity where you sit down and you could have a high commissioner on one side, and farmer on the other, and meet someone in the hall where this is their first day on the job. That range, to be able to speak to people of all experiences and backgrounds is, in my opinion, brilliant and something we're trying really hard to recreate for the digital conference. It's what makes Oxford, Oxford.
How has your life experience made you the leader you are today?
It's interesting. Before this summer and the Black Lives Matter movement, I probably wouldn't have said that my colour defined who I am. But, I think, if you're not white in this country, you have a very different experience. And, for me, pausing and contemplating the current movements has been a real reflection point. In the 70's and 80's, if you weren't white in the workplace, you put up with an awful lot of rubbish. There was a lot of unconscious bias and you had to behave in a certain way. If a man is angry, he is passionate, if a woman is angry, she is a ball breaker. And if you're a woman of colour and you do that, then all the more so.
For 20 years we bit our lip thinking it would be better for the next generation. I've been really struck listening to engaged and articulate young women of colour, which any organisation would be very lucky to have, describing the same experiences that I had all those years ago.
I've been quite surprised how angry I feel about it and I think it's a real tribute to white people in the sector who are calling those kinds of attitudes, saying that this is unacceptable. It is very powerful.
What I am, the colour I am, has been a defining factor. But, on the whole, the vast majority of my experiences are that farmers want to talk about farming; they want to talk about the passion they have for their animals, land and produce and once they see you share that passion, in 99% of cases it just cuts through. But for the 1% we have to be honest about it and call out bad attitudes.
What has been the highlight of your Directorship so far?
The highlight of my directorship has been the mental health report and subsequent film launched earlier this year.  It was a real privilege to do and people where so honest. What really struck me is that people in small communities sometimes  feel that everyone knows their business and it manifests into feelings of failure and shame, like you can't be honest and open.
I've suffered from mental health issues. I've had anxiety and I had post-natal depression. Being open and honest with mental health struggles is not an easy thing to do, but I was genuinely touched by how open and honest people were in that film, and as a result it was a powerful piece.
What OFC session or speakers has most impacted you and why?
Eve Turow-Paul and James Wong. Those two were real standouts throughout the whole 25 years of attending. They were really awe inspiring and I was thinking about them for weeks.
Eve opened our eyes to a section of society – millennials, vegans, and vegetarians – that I think some farmers are scared about. To have a window into what young people are thinking and how they choose their food was eye opening.
James is such a good, science-based speaker and beacon of sensible scientific approach.
Oxford is entering a new chapter taking the conference digitally, what new opportunities do you think this will present?
There is a real opportunity to increase our audience. We're often told that people can't afford to take time off the farm or afford the conference ticket and the added expenses of accommodation and food – it all adds up.
I'm hoping that we might be able to find a way to manage it so that those who haven't been able to attend can get an insight into the Oxford experience.  
The Bitesize webinar I'm chairing is on the theme 'Paradox of Plenty'. I'm delighted to have Chandrashekhar from India join the event as there is a real opportunity for us to connect and establish a stronger international presence with OFC.
You're hosting a webinar as part of a new digital Oxford Farming Conference offering, what will your session address?
With every big policy decision, it highlights the current inequalities in the system.
I'm lucky to be on the advisory panel for the National Food Strategy and it highlighted to me not only the inequalities in our system – such as how much farmers get from the overall value compared to everyone else in the chain – but that it is happening on a regional, national, and global basis.
We have three speakers who have thought quite carefully on the theme Paradox of Plenty.  In all three conversations with speakers, it is not just about the financial equity, but also about the respect and dignity shared with farmers as well. It's not just about the money – it's the feeling that the contribution made by farmers across the world is recognised.
Everyone is suffering the same challenges and, maybe, as an international community of farmers we can find the solutions.
How do you maintain work/life balance?
Yoga and hiking. I loved walking before we had the kids but now that they're grown up, I have no excuse! We did some long-distance walking for our holiday and now it's the best part of my weekend. Every weekend we pick a long walk close to us and come hell or high water we just do it. It's the concept of walking as therapy – it the thing that really keeps me sane.