No UK agricultural trade deals could be significant and possibly irreversible
30th October 2020 by OFC Press Team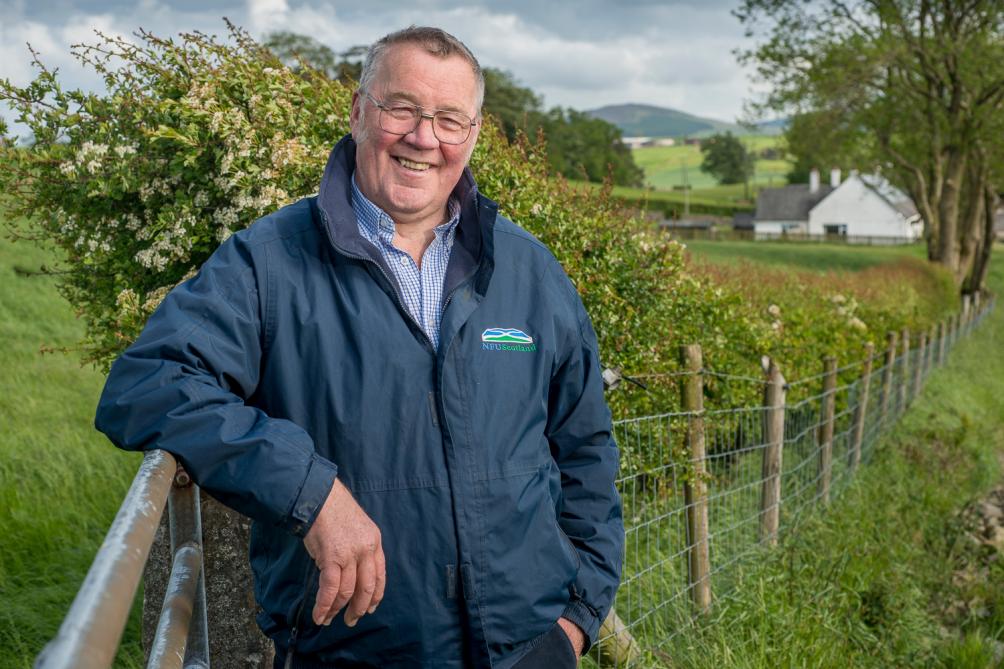 Tony Abbott, former Australian Prime Minister, and adviser to the UK Board of Trade, to join Oxford Farming Conference webinar.
If the UK fails to agree agricultural trade deals post-Brexit, the impact to UK farming, food and rural communities could be "significant and possibly irreversible" said Marion Regan, MD of Hugh Lowe Farms and Oxford Farming Conference (OFC) Director
Mrs Regan's interview was on the topic of trade ahead of the planned #OFCBitesize debate, which she will Chair, between the former Australian Prime Minister, Tony Abbott and NFU President, Minette Batters.
"The future deals to be brokered may eliminate trade barriers, arguably allowing the UK and other countries to play to their comparative advantages, specialising in what they produce, so boosting productivity and benefitting consumers. In agricultural supply chains, such comparative advantages could be climatic, soils, skills, water, cheaper labour or sheer scale. But the effect of unfettered free trade on UK farming, food, rural communities and the British countryside could be significant and possibly irreversible.
"With no trade deals concluded, apart from with Japan, UK farmers face global competition in all sectors – meat, dairy, fresh produce, poultry, ornamentals, arable – in home and export markets. Our bitesize theme next week, Farmers in Competition, was last discussed at the OFC in 1990 when the focus was on price and producer support. These will be lost post Brexit and the proposed new farm support schemes are focused on 'public goods', which may exclude food production."
NFU Scotland President, Andrew McCornick joined the latest Oxford Farming Conference (OFC) podcast to discuss the topic.  
He  said that uncertainty is increasing the level of worry within the sector, explaining that the impact that proposed tariffs would have under an 'Australia deal', akin to no deal, would open the door to "cheap food" which would be a big threat to UK farming:
"We need to be guaranteed food safety and traceability within the standards. As much as I understand the sentiment of 'cheap food', I think the term is an abomination. It should be affordable food, cheap food has no value to us – it has got to be affordable, and it has got to be affordable for us as farmers to produce it.
"I think we need to be a lot more collaborative, especially if we are to continue to produce to the standards and quality that we are, so we can get consumers to understand what they are actually paying for. To bring in a product that undermines that, doesn't equate to affordable food. It will damage the climate and undermine the required standards that we are currently meeting."
At around 60% self-sufficiency, the UK is a net importer of food; Mr McCornick believes we can, and need to, do better.
"This is actually an opportunity for the UK to make trading arrangements with other countries that will help to bring them up to the standards that we are producing to. I think it is going to be a bumpy road, but I have got to be optimistic. I believe in what we are doing, my industry and the people I see working around me; and as long as bureaucracy doesn't get in the way, I think we can make it work."
The OFC Bitesize with Tony Abbott and NFU President Minette Batters will take place on 5 November from 12:00 to 13:00, chaired by Marion Regan. To register, click here.
Andrew McCornick was speaking on the OFC Podcast to the CEO of IEMA and OFC Director Sarah Mukherjee. To listen to the podcast, click below or visit our full podcast series here.
PODCAST