Over forty scholars attend the 2017 OFC
14th January 2017 by OFC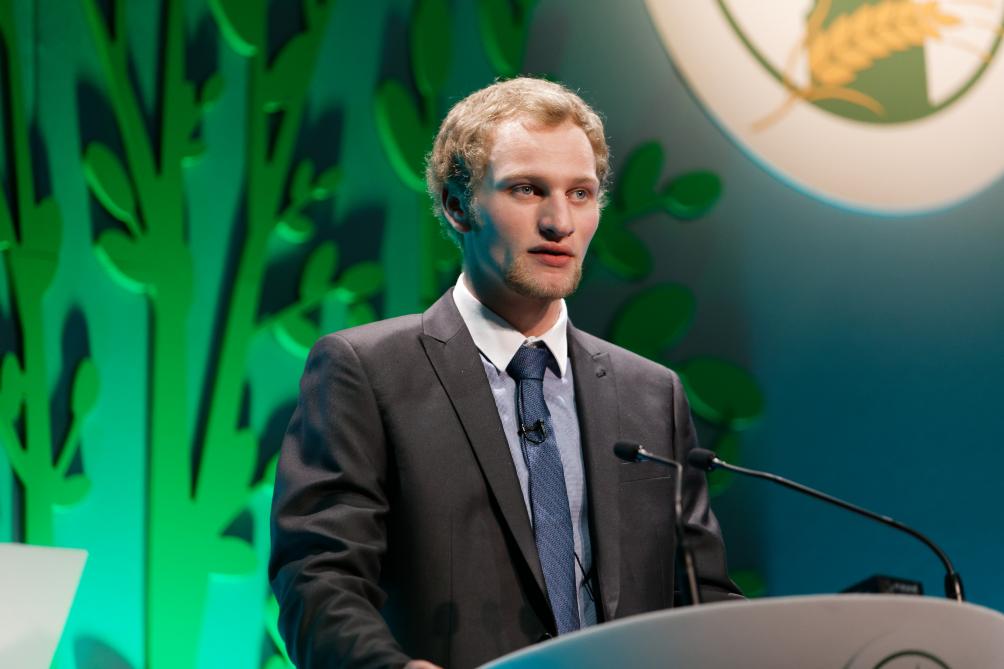 Forty-one scholars attended this year's Oxford Farming Conference and bought their thoughts to the table for the event theme 'thrive or survive'.
Scholars attended the event itself as part of the 450 strong delegates. They were also involved in a workshop, hosted by McDonald's UK, where they were able to voice their views on the future of British Agriculture. Joining the debate were three prominent leaders in the sector - George Eustice MP, Helen Woolley (CLA) and Guy Smith (NFU).
The workshop, run under Chatham House rules gave scholars an open floor to discuss a series of questions including:
- What should be at the heart of our agricultural policy in the next 20 years?
- What are the next innovations that will drive the food and farming industry?
- What can food and farming learn from other industries and countries?
The questions were discussed in depth with feedback being delivered by the leading guests.
The overall sentiment was that policy needed to be sustainable for future farmers, considering the impact on rural economy as a whole and not just stopping at the farm gate. Connectivity, traceability and trade featured highly with scholars highlighting their strong desire to better connect with the consumer.
Amongst other points of discussion were the roles of technology and scientific research - scholars emphasised the need for farmers to have better access to training, resources and advice on how to help them implement new initiatives. But at the forefront of the scholars' minds was the need for UK agriculture to be able to compete in a global market place, suggesting this could be achieved by more collaboration.
Sarah Allison, Oxford Farming Conference scholar Sarah Allison, who was representing the SAYFC, said: "It was really good to bring the individual devolved nations together in the same room and have the opportunity to discuss future issues with policy makers".
Pete Garbutt, Agriculture Manager at McDonald's UK, who helped to organise the session said "there was lots of energy and ideas in the room and it was great to give scholars the opportunity to speak directly to those who are going to be shaping the industry for the next 20 years."
Pictured above is Oscar Smith, a 2016 OFC Scholar and one of the OFC/DLG Travel Scholars for 2016. Read his report here.