Oxford Farming Conference appoints three new directors to board
3rd August 2017 by OFC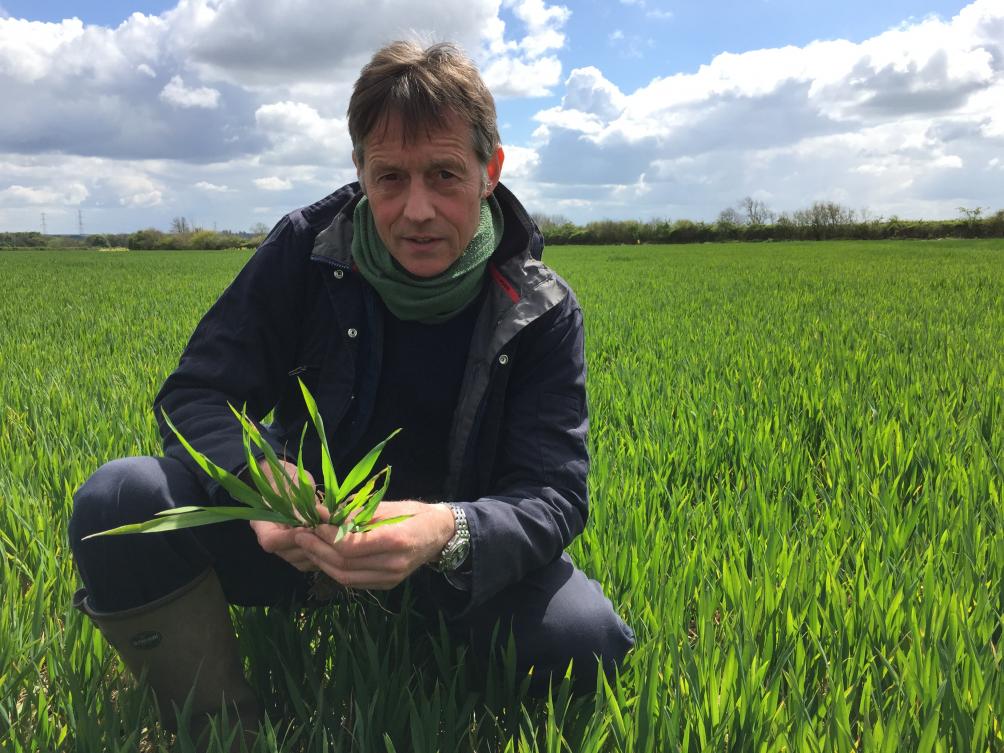 Three new directors have been selected to join the Oxford Farming Conference (OFC) board as directors. Sally Williams, is a dairy farmer from Scotland, Ian Damms is a communicator and film maker from Devon and Andrew Pitts runs an arable farm in Northamptonshire. All three will be appointed for a three-year term until January 2021.
Sally Williams
Sally farms with her parents and sister on a dairy and sheep farm in South East Scotland. She is a strong advocate of utilising technology and precision farming methods, with her pedigree Holstein herd being milked by six robotic units. Sally also runs an independent consultancy to help fellow-farmers transition to robotic dairying. She is a passionate advocate in educating consumers about food and farming and is a volunteer farmer for the Royal Highland Education Trust (RHET). Sally has a degree in Agriculture and Animal Science, is a Scottish Enterprise Rural Leader and is the past National Chairman of the Scottish Association of Young Farmers.
Watch Sally's interview on joining the council
Andrew Pitts
Andrew farms 2,100 acres with his brother, William. The arable business specialises in seed production, property letting, contracting, green energy production and Andrew is actively involved with international environmental consultancy. He is BASIS qualified and has served as a management executive for Anglia Farmers and was a founding director of Northamptonshire Grain, a farmer owned 75k tonne central grain cooperative. He regularly hosts politicians and NGOs to help balance the views of single issue pressure groups. Andrew is a past participant of the Worshipful Company of Farmers' Advanced Farm Business Management Course.
Watch Andrew's interview.
Ian Damms
Ian is a rural communication specialist producing films, innovative apps and consultancy for agricultural organisations around the world. He has spent time working as an agricultural journalist for Livestock Farming magazine and gained experience in moving images at Anglia TV, after studying agriculture at Harper Adams and an MSc in Agricultural Business Management at Seale Hayne. Ian is married to Annie and lives in North Devon with Bertie their "rugby-mad" son, where they have a few acres of "Devon mud, sheep and a holiday let." Ian first attended the OFC as a Sir Samuel Harvey Memorial Scholar in 1992.
Watch Ian's interview.
Ian and Andrew are both graduates of the Institute of Agricultural Management's Leadership Programme.
"Our new directors have a diverse and complementary set of skills and networks, a collective passion for the conference as well as some challenging ideas on how the event can be evolved for the future," says Caroline Millar, the 2018 OFC Chairman.
"They are all highly competent with a deep understanding of the agri-food sector and will provide the perfect complement to our existing board members."
Sally, Andrew and Ian will take up their three-year directorships at the OFC's 2018 AGM on 3 January.
Commenting on her appointment, Sally Williams said: "I've been going to Oxford for a number of years and I spoke there a few years ago. The conference is at the forefront of agriculture, it is driving innovation and change; being involved is an opportunity that I just couldn't pass up. I'm really looking forward to taking the conference forward with my fellow directors."
Ian said: "I felt it important that the South West have a voice on the council of this most prestigious conference and hopefully my knowledge of UK and Worldwide agriculture will bring an extra dimension to the committee."
The OFC Council consists of a group of 10 people who are committed to, and active within, the agricultural industry.  Each Director's role is to work with the rest of the team to deliver the Conference programme, speakers and the extended activities including an extensive international scholars' programme, debates within other farming events i.e. the Royal Highland Show and the Cereals Event and an Emerging Leaders' Programme.  The team is supported by a professional secretariat, Archer Yates and a marketing consultancy, Jane Craigie Marketing.
The other directors on the board are: Anna Hill, Alan Laidlaw, Robert Lasseter, Matt Naylor, Caroline Millar, Julie Robinson, Professor Nigel Scollan, Tom Allen-Stevens and Will Surman.  The treasurer is David Turner.
Tom Allen-Stevens, a farmer and editor of CPM Magazine, will take over as the 2019 OFC Chairman in January 2018.