We owe the UK public an apology, says farmer
17th April 2018 by Tim Beaver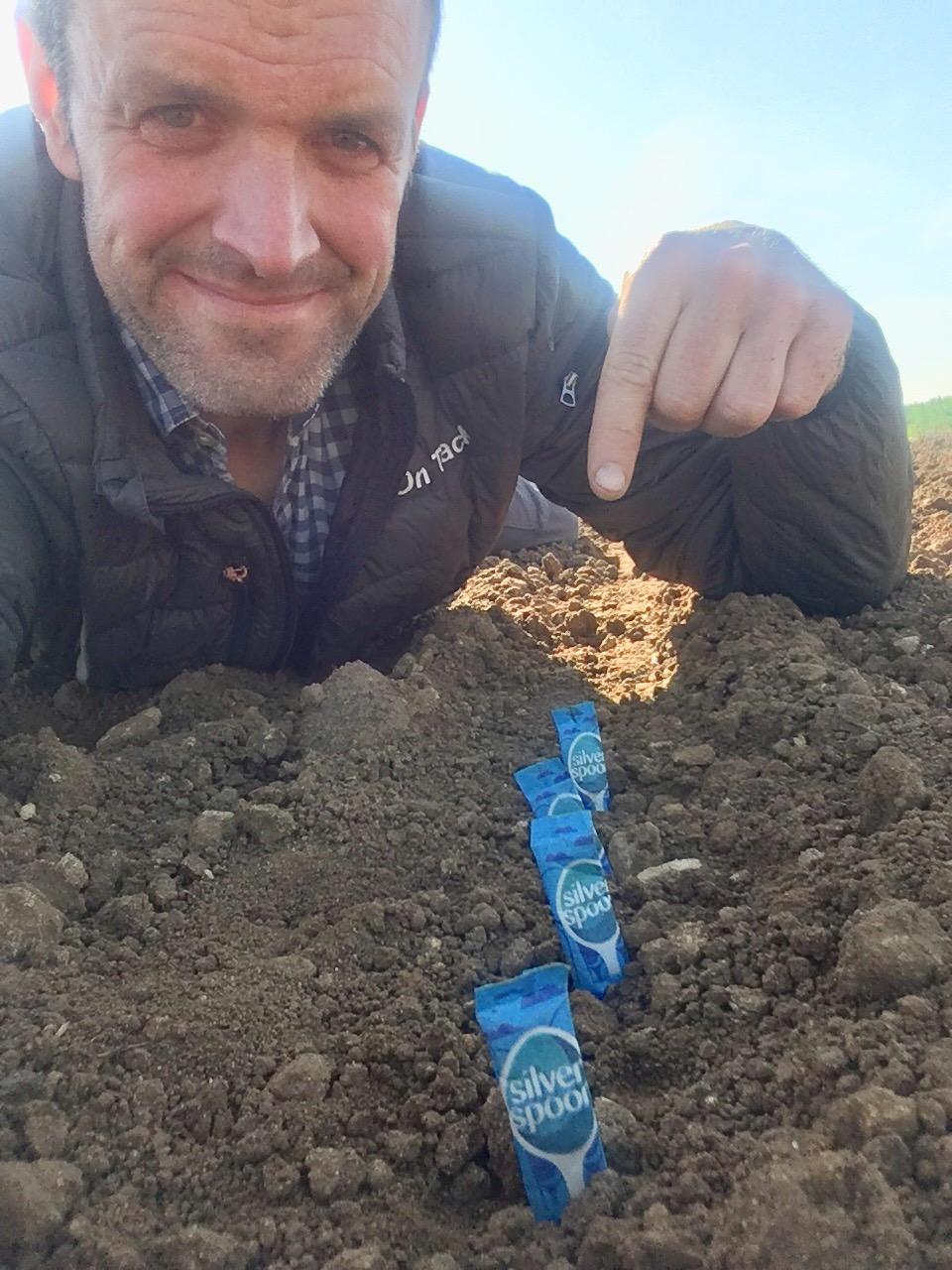 2018 Emerging Leader Timothy Beaver talks sugar beet.
Timothy Beaver is an arable tenant farmer in South Lincolnshire. Farming across a complete range of soils, he grows biscuit wheat, malting barley, oil seed rape and sugar beet. He currently sits on the NFU Sugar Board representing active sugar beet growers in what is proving to be a quickly changing market ensuring growers get a fair deal from British Sugar. He also sits on the Red Tractor Combinable Crops board representing sugar beet growers.
Let me be so bold and apologise on behalf of almost all UK farmers- we have been rubbish at telling the public what and how we produce the food we eat. For the last forty years we have been busy beavering away dramatically increasing our productivity whilst making the final produce cheaper, safer to eat, more environmentally sensitive and more traceable. However, we forgot to tell anyone what we were doing.
Eve Turow Paul's outstanding talk at OFC18 highlighted however there is now a shift change among Millennials. They want to take back the identity of their food. They want to know the origin, what went into making it and how sustainable it is. This makes sense. In an age where we can buy premium fuel for our cars and higher quality pet food then surely the food that not only keeps us alive, but can also determine how long for, then the quality standard and origin should be the highest priority?  
My favourite crop (FYI all farmers have one) sugar beet is a prime example. In the UK we produce more sugar per acre than almost any country in the world including Brazil and USA. UK sugar only travels an average of 28 miles from field to factory. 100% of UK sugar is Red Tractor independently certified which actually makes it the highest whole industry standard sugar in the world (SAI Global Silver Level just in case you were wondering).
Why anyone would purchase sugar from the American Sugar Refinery (Tate and Lyle) over UK sugar with its ridiculously low food miles and full traceability alongside supporting 9,500 UK jobs (not to mention they pay taxes here which help the British economy) is beyond me.
However this is probably exactly the problem Eve's talk was alluding to. The UK public, especially the younger generation, are wanting to hear where their food comes from and how it's produced. It's now down to UK farming to spread the story of what we do. Be proud and be loud as there will be tough times ahead if we compete on price and nothing else.
BASF Crop Protection sponsored the 2018 OFC Emerging Leaders' Programme.