The Oxford Farming Conference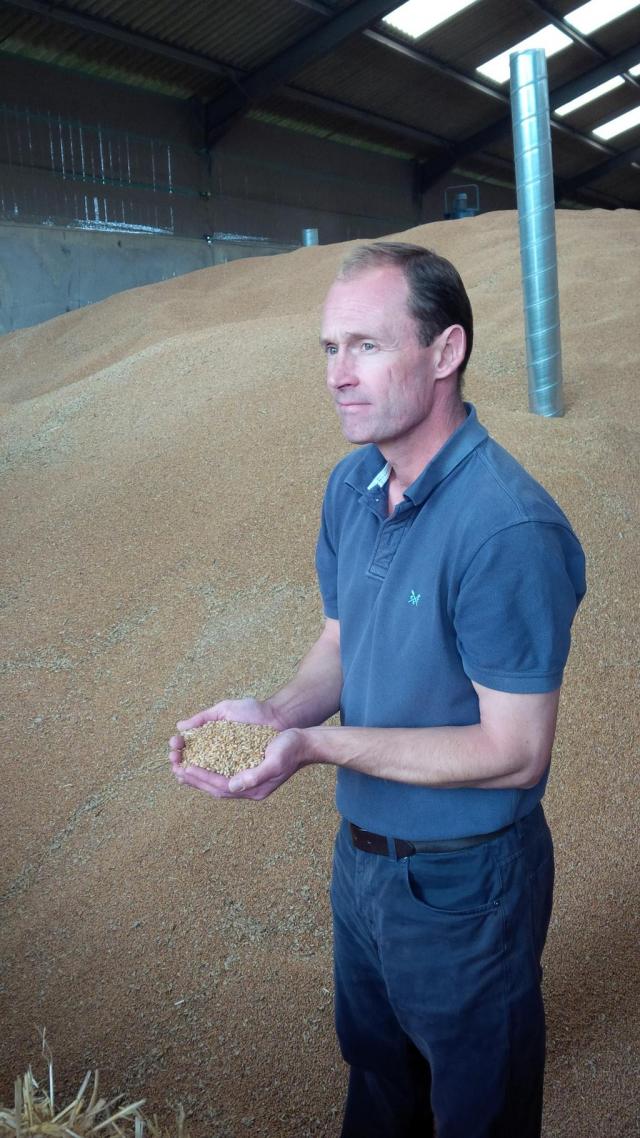 Andrew Barr
Andrew looks after the arable side of an 1800-acre mixed family farming partnership in Kent with a keen interest in new production methods.
He is on the NFU Crops Board and the British Crop Protection Council's (BCPC) Disease Working Group. He is also a Farmers Weekly farmer focus writer; Vice Chairman of Weald Granary grain storage co-operative; the outgoing Chairman of the NIAB TAG Kent Technical Committee; and a Member of the BASIS Professional Register. Past positions include the HGCA Exports Committee and Chairman of the NRoSO Advisory Board. He has a degree in Natural Sciences and is currently studying for a post graduate qualification in Agrifood with the ATP and Nottingham Uni.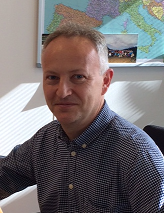 Geoff Hall
A Plant Sciences graduate from Leeds University. Strong technical focus in early career years with ICI Fertilizers and Zeneca Agrochemicals. Enjoyed 17years at Monsanto with a range of challenging roles: Sales, Marketing, Product Management and currently the Commercial Business Lead for Monsanto's Seeds & Traits business in the UK, Ireland, Nordic & Baltic Countries. The continued improvement of crops with modern breeding techniques producing better varieties with improved nutritional qualities and more sustainable production methods fascinates him.Board member of the British Society of Plant Breeders (BSPB). MBA Graduate (2004) Open University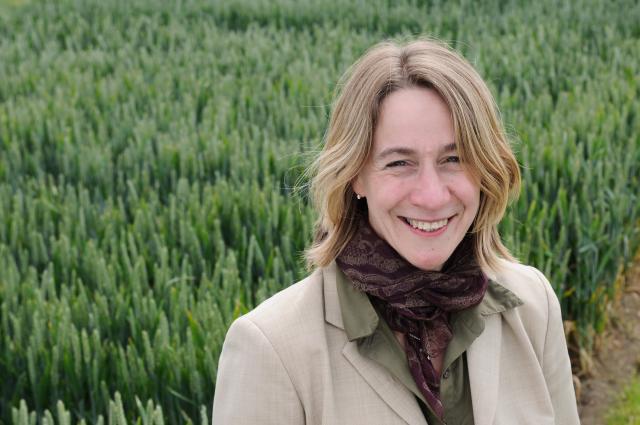 Susannah Bolton
Head of Research and KT for HGCA, now the Cereals and Oilseeds division of AHDB. She has responsibility for managing a large portfolio of R&D projects and associated knowledge exchange activities, including the production and publication of the Recommended Lists of crop varieties. Prior to joining HGCA she was based at Rothamsted Research in Hertfordshire where she was responsible for the development of international research projects in all areas of arable agriculture, and science communication and knowledge transfer activities, including the Rothamsted Research Association, events, publications and the Rothamsted website. She has a doctorate in tropical agronomy and spent three years working at an agricultural research institute in Brazil.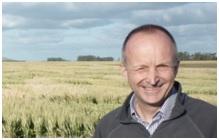 Dr Richard William Summers
Dr Summers is Head of Cereal Breeding and Research at RAGT Seeds,  leading the company's breeding programmes in wheat (5 programmes across Europe), durum wheat, triticale, oats, winter and spring barley and the associated research groups in genotyping, analytics, pathology and breeding support (including accelerated breeding methods and parental development). In addition he is responsible for trialing and development of breeding lines for non-core geographies in Europe and elsewhere in the world.
He began his career at the Plant Breeding Institute (PBI) in 1984 and after the sale of PBI to Unilever worked as a winter wheat breeder in the UK and France until 1999. Unilever sold their plant breeding activities to Monsanto in 1998 and during Monsanto ownership he was responsible for the company's wheat breeding activities in Europe and South Africa. After the sale of the European wheat breeding programmes to RAGT in 2004, he took on his present role.In addition he is currently: Chairman of BSPB, board member at NIAB, board member of SIAB (Science Impact Advisory Board) at JIC.
Paul Temple
Paul farms 312 hectares in partnership on the East Yorkshire Wolds, producing cereals for seed, oilseed rape, vegetables and beef. The farm has participated in the GM Field Scale Evaluation trials and is part of the Higher Level Stewardship scheme. Paul is a past Vice President for the NFU, chairman of the COPA COGECA Cereals, Oilseeds & Protein Group and founder of the European Biotech Forum. He currently sits on the National Non Food Crops Centre Board.
Professor Johnathan A. Napier
Professor Napier's research on the biosynthesis of polyunsaturated fatty acids has delivered some of the key advances in the last 15 years, including the functional characterisation of the omega-3 long chain PUFA biosynthetic pathway and its heterologous reconstitution in transgenic plants. Johnathan obtained his BSc from the University of Nottingham, followed by a PhD in plant biochemistry from King's College, London. He carried out post-doctoral research in the Department of Plant Sciences, University of Cambridge, then taking up a position at Long Ashton Research Station in Bristol. His research group relocated to Rothamsted Research in 2003 where he is currently Institute Assistant Director and Programme Leader. Johnathan is also an Affiliated Lecturer at the University of Cambridge and Visiting Professor at the University of Nottingham.
Jack Bobo
Jack Bobo is a senior adviser on food policy at the U.S. Department of State. Jack works at the intersection of science, law and policy related to agricultural trade, food security, climate change, and development. Prior to joining the State Department, Jack practiced law at the Washington, D.C. firm of Crowell & Moring, LLP. His education includes a degree in law, a Master of Science in Environmental Science, as well as degrees in chemistry, biology and psychology. Jack is a regular speaker on global trends in agriculture, consumer perceptions of risk, science communication and the art of networking.
Mark Buckingham
Mark works for Monsanto, one of the six large agricultural member companies of EuropaBio.Responsible for external communications for Monsanto's vegetable seed division in the region, Mark is based at Monsanto's UK office near Cambridge.Mark has worked for Monsanto in corporate affairs roles in the USA and Australia as well as Europe.Mark is a 1996 Nuffield Farming Scholar with a BSc in Agriculture from Reading University.
EuropaBio is the European Association for Bioindustries, founded in 1996. Our mission is to create an innovative and dynamic biotechnology-based industry in Europe.Members of EuropaBio are involved in research, development, testing, manufacturing and commercialisation of biotechnology products and processes. Corporate members have a wide range of activities including: human and animal health care, diagnostics, bio-informatics, chemicals, crop protection, agriculture, food and environmental products and services.- See more at: http://www.europabio.org/about-europabio#sthash.oWYFVuKZ.dpuf
Steve Keyworth
Ursula Agriculture
Michael Horsch
Horsch Machinery
Clive Blacker
Precision Decisions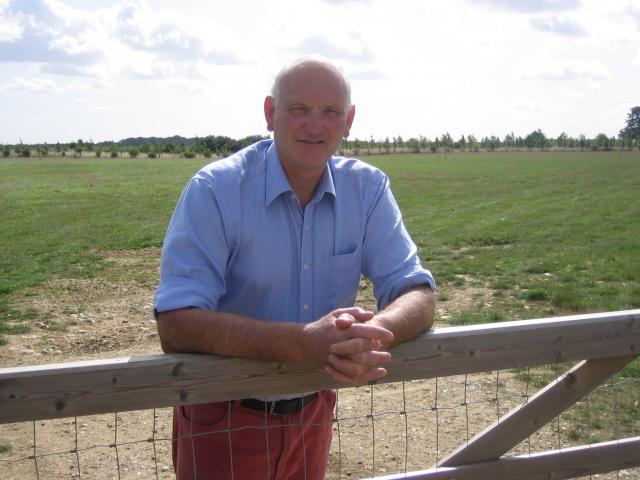 Stuart Agnew
Stuart Agnew is the UK Independence Party MEP representing the East of England. He is a farmer and lives in Norfolk. Stuart is a member of the European Parliament's Agriculture & Rural Development Committee, where he is often a lone voice in speaking up for British farmers and trying to make the Committee understand the practical effects of their proposals on farmers, in the real world. He also regularly attends meetings of the Parliament's Constitutional Affairs Committee, where he is reserve Committee Member. He has also taken over from Nigel Farage MEP, as a member of the Fisheries Committee.
Climate presentation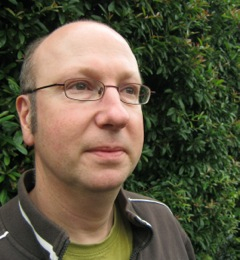 Prof James Bullock
Prof James Bullock has worked for many years at the Centre for Ecology and Hydrology, the leading environmental research centre in the UK. His interests lie in trying to resolve the conflicts for land use, such as the need for productive farming whilst reversing the declines in our wild species. He brings insights to the UK situation by working closely with farmers and Government departments in this country, whilst also researching these issues elsewhere in Europe and further afield, such as in Africa.
Can environmentally-friendly farming also be productive?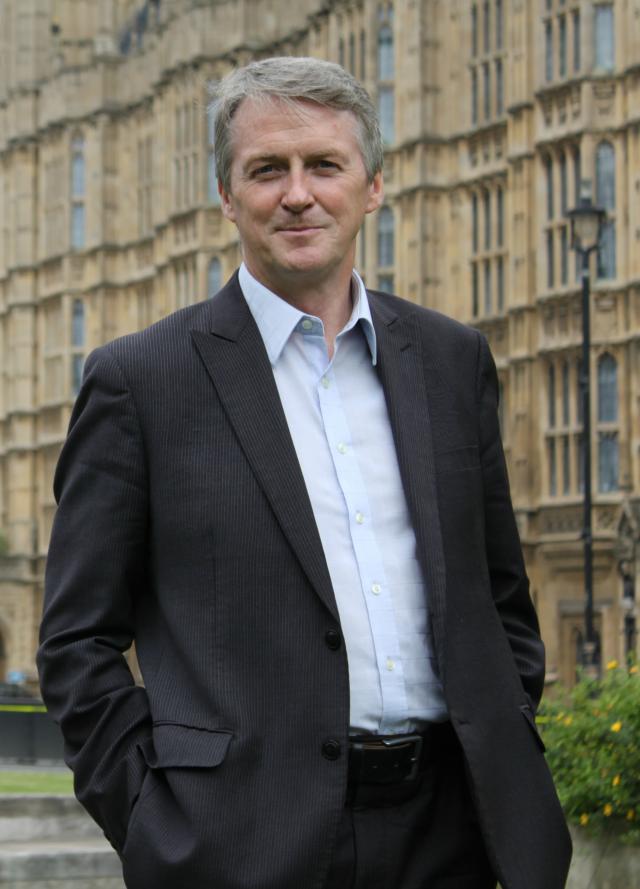 Huw Irranca-Davies
Huw Irranca-Davies MP is currently the Shadow Minister of State for the Rural Economy, Food and Farming, a post he has held since October 2011. Huw has previously served as Shadow Energy Minister, and served as a Minister in the last Labour government in Defra, the Wales office, and as a Government Whip.Huw is active in many parliamentary groups relating to agriculture, horticulture and the environment. He is a past-winner of the CIWEM Environmental Parliamentarian of the year, and in February 2013 was awarded MP of the month by Total Politics Magazine for his work in strengthening the Groceries Code Adjudicator.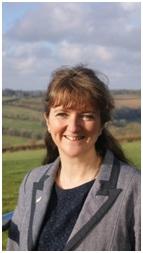 Caroline Drummond
Caroline Drummond MBE, Hon DSc, NSch, HonFSE, FRAgS, FIAgM, FRSA, FSB, CEnv, BSc(Hons) Agric has been running the charity since it started in 1991; her work focuses on encouraging more sustainable farming practices and building a better public trust and understanding of farming and the environment.
Caroline was awarded an MBE for services to the agricultural industry in 2009.
Caroline was awarded the Frank Arden Nuffield Scholarship (2014) to study ''How farming can learn from science to optimise the nutritional value of food produced" and she has been travelling through Europe and Asia to deliver her study.
Caroline was Chairman for the 2005 Oxford Farming Conference and is a Trustee for the Royal Agricultural University, Rothamsted Research and Council member for the British Nutrition Foundation and also sits on Defra's Civil Society Advisory Board, Richard McDonalds Implementation Task Force and the Green Food Project Steering Committee among other industry and government initiatives.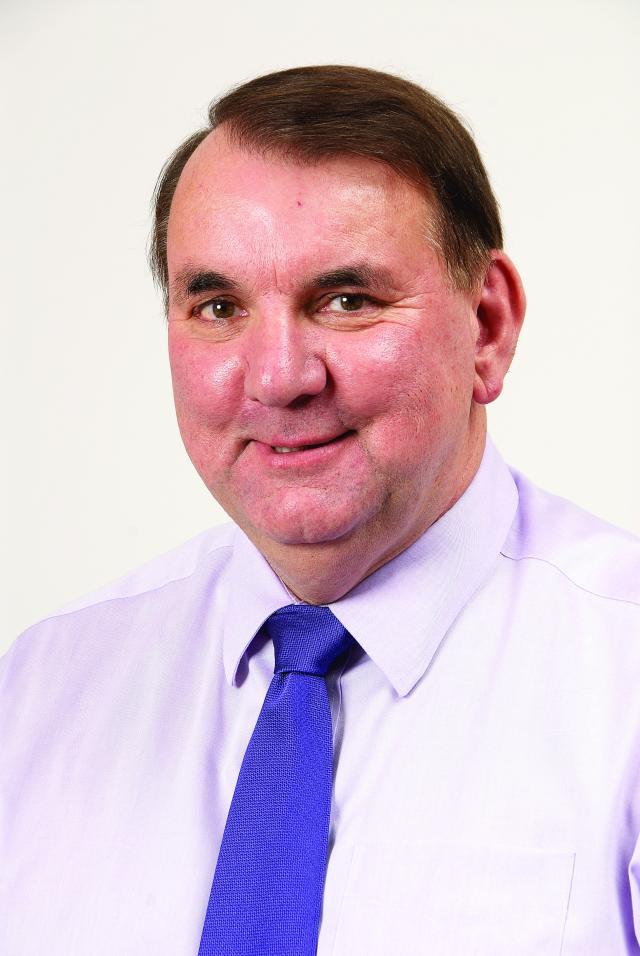 David Caffall
David Caffall, AIC Chief Executive, was principal of Verdant (Cambs) Ltd, a management consultancy specialising in agribusiness and biotechnology. He was previously Chairman and Chief Executive of Agrovista UK Ltd. He spent 10 years with Du Pont in the UK, US and Germany, culminating in appointments as main Board Director for Du Pont (UK) Ltd and Regional Director for the Central and NW Europe agrochemical division. His career began with Rank Hovis McDougall.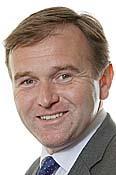 George Eustice MP
Elected as MP for Camborne, Redruth and Hayle in May 2010. In April 2013 he was appointed onto the Downing Street Policy Board, with responsibility for Energy and the Environment, Food and Rural Affairs. In October he was appointed Parliamentary Under-Secretary of State for DEFRA. In Parliament he has supported reform of the Agricultural Wages Board and the establishment of a Groceries Code Adjudicator, as well as speaking in debates on the Common Fisheries Policy. After a time working in the family farming business, he gained nine years political campaign experience with the Conservative Party, and was Head of Press under Michael Howard between 2003 and the 2005 General Election. He was David Cameron's Press Secretary from June 2005 until the end of 2007.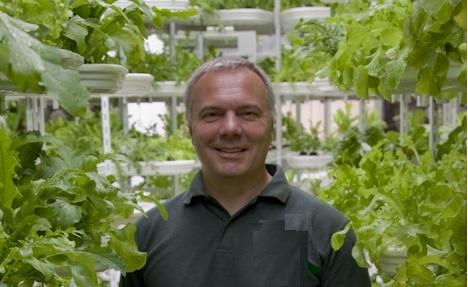 Kevin Frediani
Kevin Frediani is responsible for Environmental and Renewable Technology, Agriculture, Farm Enterprises, Countryside Management, Agricultural Engineering, Horticulture, Arboriculture and Land Based Art. He also leads Bicton F3 project, the UKs first college based sustainable land use farming project. He was formerly Curator of Plants and Gardens at Paignton Zoo Environmental Park where he helped to realise the first commercial pilot of a vertical farm. He has graduate qualifications in agriculture & food science, horticulture, arboriculture and business management and a post graduate qualification in Integrated Environmental Management.
Most recently Kevin's work has been focusing on developing integrated land management practices and conserving the world's flora and fauna through encouraging an urban agriculture which has been internationally recognised for its pioneering nature. This work has lead him to graduate as a social entrepreneur with his project the Foundation for Research into Environmentally Sustainable Horticulture (FRESH), realise several national vertical farming projects and gain the UKs top horticultural prize the IOH Nora Stucken Award in 2011. 
Urban Agriculture, a SMART solution to complement sustainable intensification?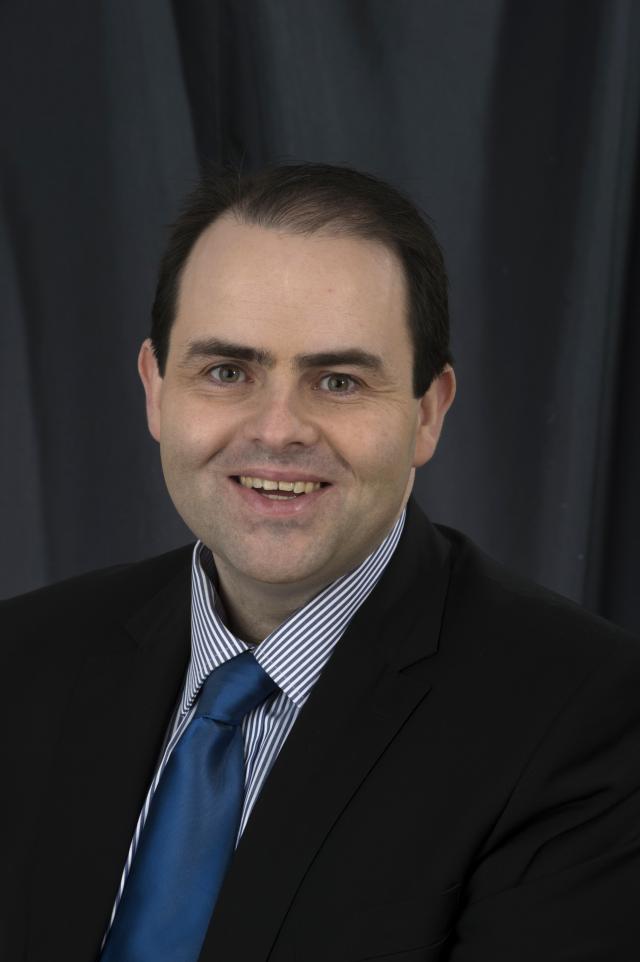 Dr Edmond Harty
Dr Edmond Harty has been named the international and overall Ernst & Young Entrepreneur of the Year. Through his leadership and the advances and innovations he has introduced, Dairymaster is now a world leader in technology for dairy farming. While completing his PhD in University College Dublin he developed a new method for milking unit performance evaluation which have now been adopted into international standards.
Dairymaster apply physics, chemistry, mechanics, software, electronics and fluid dynamics to an industry in need of technological revolutions. The MooMonitor came from an article about nanotechnology used in rockets and smart phones. He applied this technology to give farmers real-time information about the health and fertility status of each cow. The further developed MooMonitor+ utilises cloud computing technology, wearable sensing and big data to improve health and reproductive monitoring.
Dr Harty was the youngest person appointed to three global scientific dairy committees: the International Dairy Federation, the ISO standards and US based National Mastitis Council milking expert groups. He is certified to install and test milking equipment, is a Chartered Engineer and Fellow of Engineers Ireland. He is a board member of Agri Aware, a charitable trust that educates consumers about agriculture.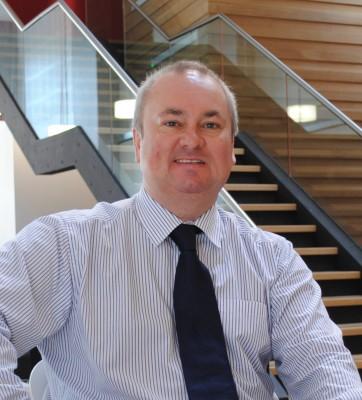 Martin Hingley
Martin Hingley's research interests are in marketing and supply chain management. He has written extensively on food marketing and food-network relationships and serves on the board of several international academic journals. Martin has wide-ranging business experience in the international food industry. He previously held a fellowship with global retail chain Tesco Plc.
How does the UK retail scene compare with the rest of the world?
Professor Lord Krebs
Lord Krebs Kt, MA, DPhil, FRS, FMedSci is the Principal of Jesus College, Oxford and a Professor in the Department of Zoology, Oxford University.
He has served as Chief Executive of the UK Natural Environment Research Council and was the founding Chairman of the UK Food Standards Agency. An internationally renowned scientist, he is a Fellow of the Royal Society and he was knighted for services to behavioural ecology in 1999. He is an independent cross-bench member of the House of Lords and chaired the Science and Technology Select Committee from 2010-2014. He chairs the Adaptation Sub Committee on Climate Change and is a Trustee of the Nuffield Foundation.
Frank Parkinson Lecture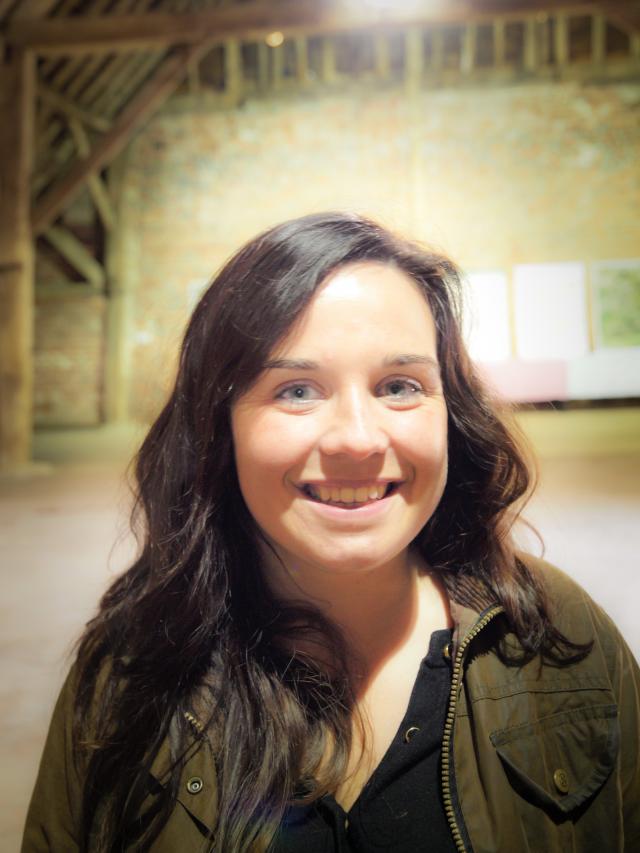 Charlotte Johnston
Charlotte Johnston has worked as a Livestock Specialist for the Royal Agricultural Society of England since November 2012. The Society delivers the Innovation for Agriculture Initiative which provides knowledge transfer to British farmers, with Charlotte's key focus areas being renewable energy and precision livestock farming. She graduated from Harper Adams in 2008, shepherding in New Zealand and Cumbria for 18 months before taking a job with 5m Publishing as an agricultural journalist working on a number of online publications.Charlotte represents NFYFC for the European Council of Young Farmers (CEJA) which involves influencing European agricultural policy to help young farmers and new entrants, something that the UK particularly lacks.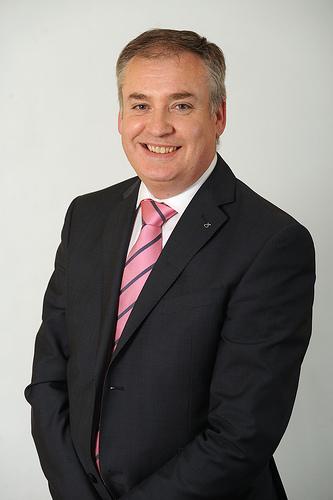 Richard Lochhead
Richard Lochhead was born in 1969 and raised in Paisley. He attended Williamwood High School in Clarkston, Glasgow College of Commerce, where he gained an HNC in Business Studies, and the University of Stirling where he graduated with a BA (Hons) in Political Studies.
His first job was with the South of Scotland Electricity Board and other previous posts include Office Manager for Alex Salmond MP.
He joined the Scottish National Party while still at school in the early 1980s. Immediately prior to his election to the Scottish Parliament in 1999, he worked as an economic development officer for Dundee City Council.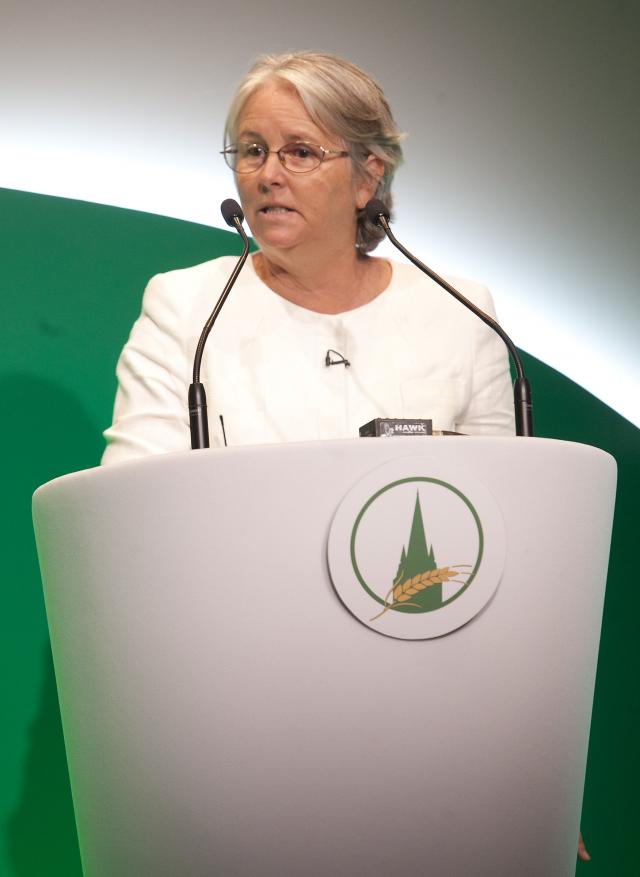 Louise Labuschagne
Louise was born in Africa, gained a first class honours degree in horticulture at Bath University and now jointly owns and manages The Real IPM Company (Kenya) Ltd. Together, she and her husband, Dr Henry Wainwright have undertaken bioprospecting, applied research, product development and Registration needed to both produce and sell biological control agents in several African countries and export beneficial insects and bio-pesticides to Canada and Europe. The company was established in 2003 and now employs 220 staff and has a turnover of 3.5 million Euros.
When Louise first went to Kenya, her UK counterparts warned her that it would not be possible to use biological control agents there 'because there is no winter to break the life cycles". How wrong they were! Real IPM has reduced pesticide inputs in Kenyan flower crops, that cannot suffer any cosmetic damage - by at least 50%. The bio-pesticides produced in Kenya, are affordable even for small-scale maize farmers and are used on outdoor crops. Real IPM Ltd has learned how to use them with chemical pesticides to improve crop protection with less chemical pesticides. Louise and Henry have been encouraged by UK farmers, who visited them in 2013, to set up Real IPM UK Ltd and help them to reduce their reliance on chemical pesticides.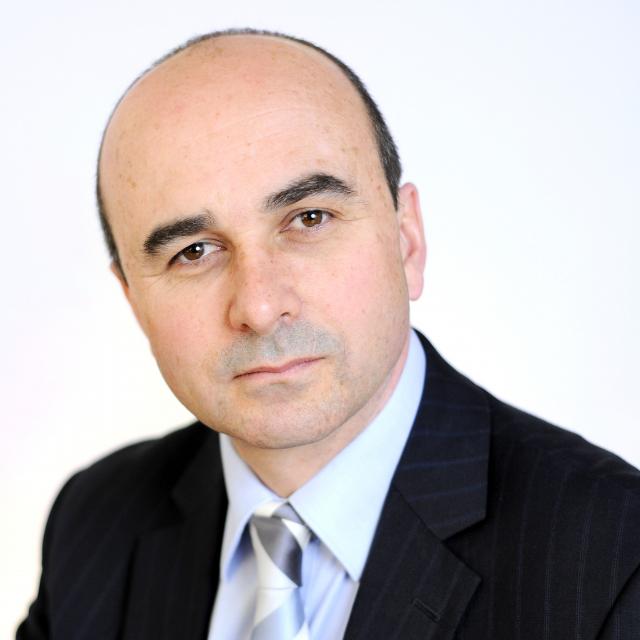 Philip Lymbery
Philip Lymbery is Chief Executive of leading international farm animal welfare organisation, Compassion in World Farming and a prominent commentator on the effects of industrial farming. Under his leadership, Compassion's prestigious awards include Observer Ethical Award for Campaigner of the Year and BBC Radio 4 Food and Farming Awards for Best Campaigner and Educator.
Philip is author of Farmageddon: The true cost of cheap meat, published by Bloomsbury in 2014 and written with Sunday Times political editor, Isabel Oakeshott.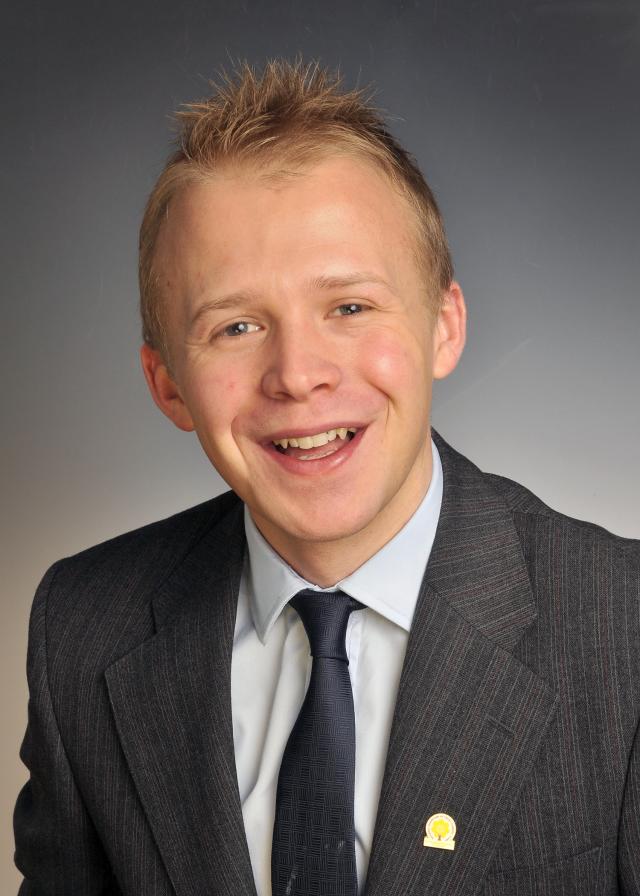 Chris Manley
Chris is from a dairy, beef and sheep farm in East Devon and is currently the National Federation of Young Farmers' Clubs Vice Chairman and also represents the organisation in the European Council of Young Farmers (CEJA). He works as Tesco's Agriculture Manager for Lamb and has also taken a lead role in the Tesco Future Farmer Foundation. Prior to joining Tesco he was the Agricultural Marketing Co-ordinator at Mole Valley Farmers and studied a degree in Agriculture at Harper Adams University where he ws also elected as Student Union President in 2009/10. Chris' views and opinions are his own and not of his employers.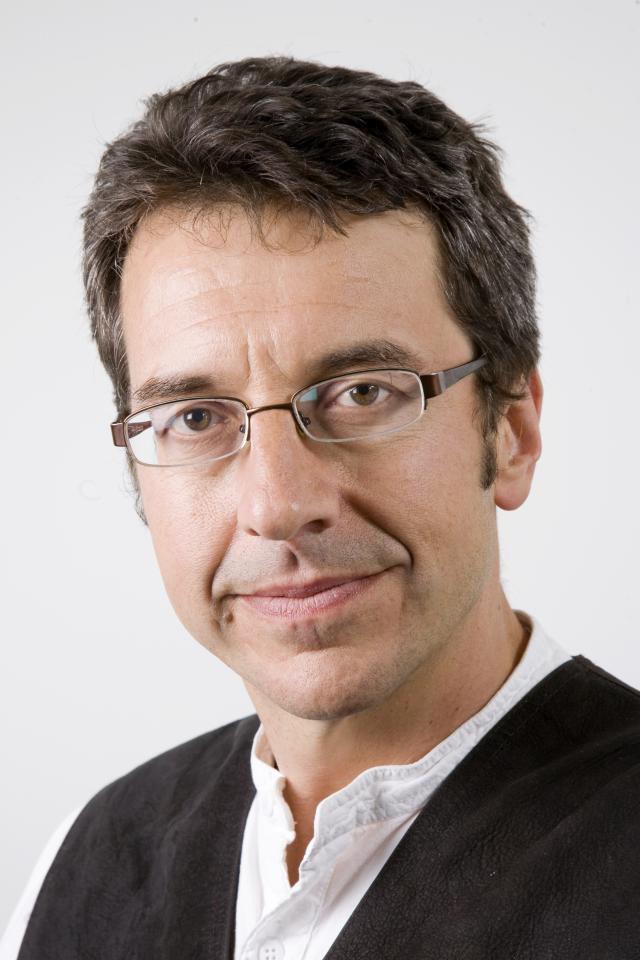 George Monbiot
George Monbiot studied zoology at Oxford. He joined the BBC's natural history unit in 1985 as a radio producer to make wildlife programmes. He moved to the World Service to work as a current affairs producer.
As an author his books include Poisoned Arrows and Amazon Watershed; the latter was written masquerading as a shipping agent following evicted peasants across the Amazon to the gold mines of Roraima, where he saw the devastating impacts of their attempts at survival, on both the forests and the Yanomami people.
After six years working in the tropics, he decided to return to Britain. There he became involved in the direct action movement: first against timber companies importing mahogany from the Amazon, then against the government's road-building programme. After writing a few op-eds for the Guardian, he was offered a regular column in 1996. Since then he has published five more books.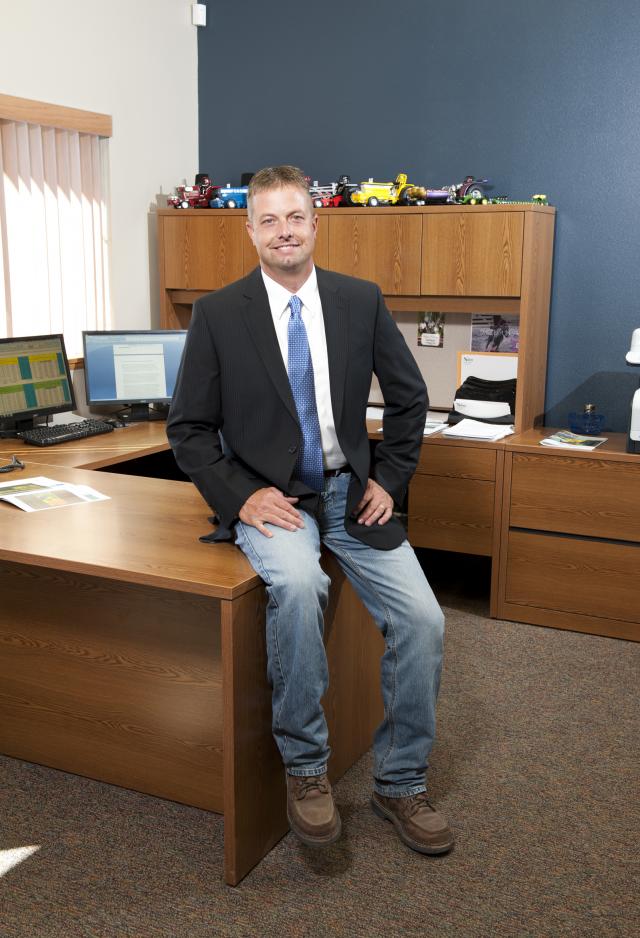 Dave Nelson
Nelson Family Farms is a partnership of Dave and his wife Fonda with his parents, Gary and Karma Nelson. Their 4000 acre farming operation focuses on the commercial product of Corn and Soybeans. Brokaw Supply Company with stores in Fort Dodge, Iowa and Redwood Falls, MN is the Midwest leading equipment retail business specialising in fertiliser and sprayer application equipment.
Dave graduated from Iowa State University in 1997. After spending eight years with Monsanto and two years with Ziegler CAT, Dave and his wife returned to the family farm in 2007. The Nelson's have experienced tremendous growth in both the farming operation as well as within Brokaw Supply Company. The Nelson's also conduct Research and Development trails as well as Beta test equipment and Precision Ag technology for six different manufacturers.
Dave has been recognized by the National No Till Association as 2009's No Till Innovator of the Year Award, the family was recognised as the Iowa Farm Environmental Leader of the Year. The Brokaw Supply Company was also presented the 2010 Renew Rural Iowa Leader Award.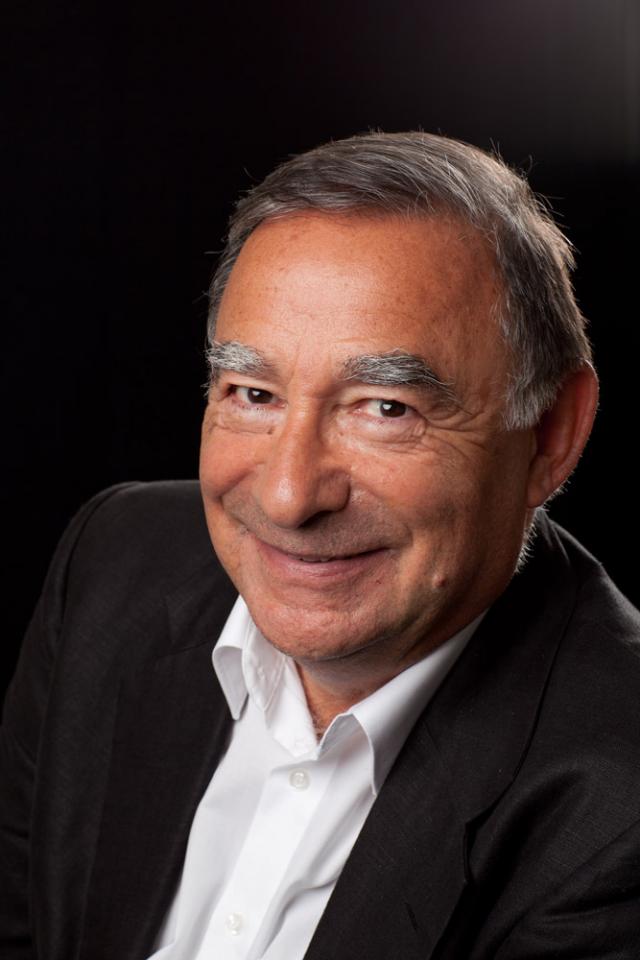 Laurence Olins
Laurence Stephen Olins JP, B.Com (Hons) - Born in 1946 the younger of twin sons, educated at Christ's College, Finchley and Leeds University, gaining an honours degree in Commerce in 1968. After graduating, Laurence worked his passage round the world for a year returning in 1969 to join the family fresh produce business.
Fourth generation fruit marketer with 45 years experience in the fresh produce industry, Chairman since 2007 of the Poupart Group of companies, Chairman of British Summer Fruits, the UK Crop association for soft fruit since 2003. Director of Argent Group Europe and non-executive director of G's Marketing, The Shropshire Farming Group, Grace Foods UK and Reynolds Catering Services. Chairman and creator, until this year, of the organising committee of the annual City Food Lecture, held at Guildhall, since its inception in 2001.
Elizabeth Truss
Elizabeth was appointed Secretary of State at the Department for Environment, Food and Rural Affairs in July 2014. She is the Conservative MP for South West Norfolk, having been elected to Parliament in 2010.Elizabeth joined the Department for Education as Parliamentary Under-Secretary of State for Education and Childcare in 2012. Her ministerial responsibilities included the school curriculum, qualifications and early years.
Prior to entering Parliament, Elizabeth was Deputy Director of the think-tank Reform, where she advocated more rigorous academic standards in schools and urgent action to deal with Britain's falling competitiveness. Elizabeth worked in the energy and telecommunications industry for ten years as a commercial manager and economics director, and is a qualified management accountant.
The role of food and farming in our economic future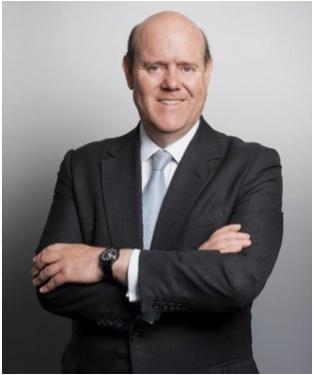 Rupert Soames
Rupert Soames OBE joined Serco as Group Chief Executive on 1st May 2014.
Rupert joined Serco from Aggreko plc, the FTSE-100 temporary power business, where he served 11 years as Chief Executive. During his tenure at Aggreko, the market capitalisation of the business increased from £450 million to over £5 billion. Prior to Aggreko, he was with the software company Misys plc for five years, latterly as Chief Executive of its Banking and Securities Division.
He spent the first 16 years of his career at GEC plc; in the last four years of his service at GEC he was responsible for the UK, African and Asian operations of Avery-Berkel.
He studied Politics, Philosophy & Economics at Oxford University.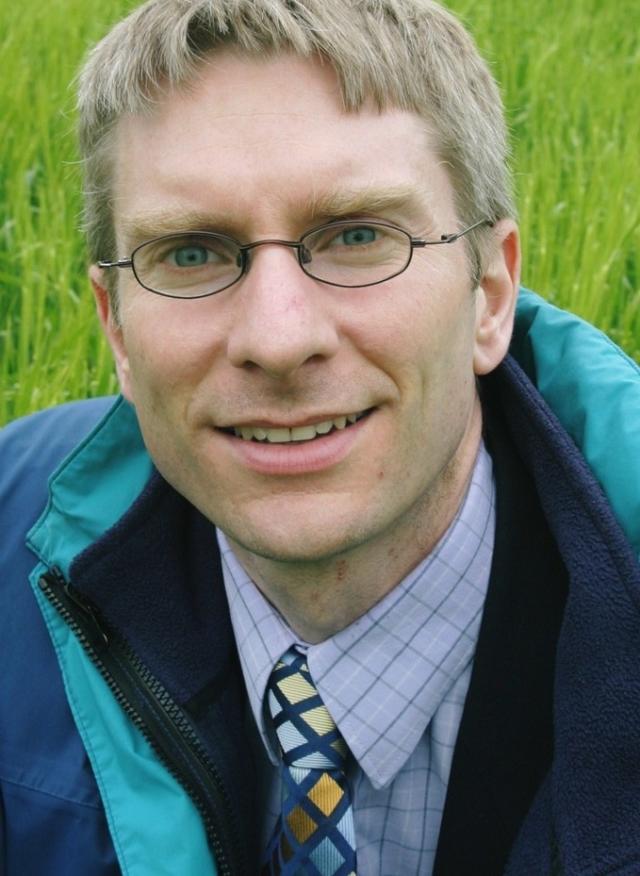 Graham Redman
Graham is a Partner and agricultural economist in the research team of The Andersons Centre, agribusiness consultants. The team provides specialist agri-business research services, forecasting, training, briefings and project-work. Graham is also the Editor of the John Nix Farm Management Pocketbook.
Before joining Andersons, Graham was the economist for a major agricultural merchant, focussing chiefly on grain marketing, providing guidance to the grain trading and grain procurement teams. Prior to that, he worked for a farm management consultancy in Central and Southern England.Graham has agricultural degrees from Leeds and Reading Universities.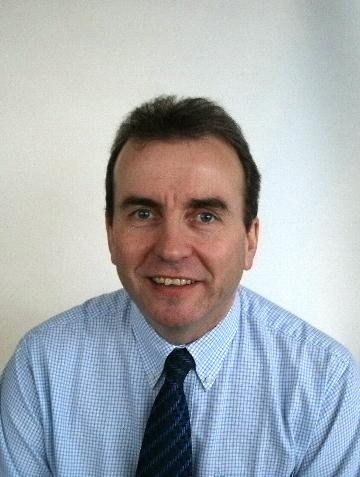 Paul Vernon
Paul has worked in the dairy industry for the past 27 years and prior to this he held a number of senior sales positions with a leading fmcg company. He commenced working in the dairy industry with a Co-Operative based in Northern Ireland and for the past 19 years has been Chief Executive of Glanbia Cheese, which is head quartered in Northwich, Cheshire.
During this period the company has grown turnover to £250m and has become the largest manufacturer of mozzarella cheese in Europe, accounting for over 30+% of all UK cheese exports.
In addition to his role in Glanbia Cheese, he is a member of the Group Management Committee of Glanbia Plc. He is also Chairman of Dairy UK (NI), the trade association that represent the interests of both milk producers and processors and Treasurer for the main Dairy UK Board.
Processing locally for global consumption