The Oxford Farming Conference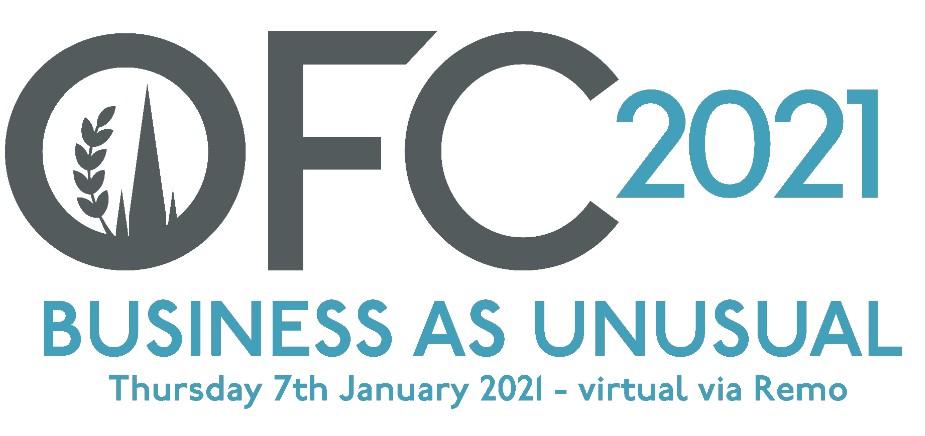 The 2021 Oxford Farming Conference was hosted as a digital one-day conference on 7 January 2021, a day that celebrated the 75th anniversary since the first conference was held in 1936.
The theme "Business as Unusual" could not come at a more important time, just 7 days after leaving the EU and with the pandemic changing life and business as it was once known.
The online conference platform allowed delegates to meet on virtual tables, change floors by taking the elevator and pop up on "stage" to ask the speaker a question.
All presentations were recorded and you can watch them back in our video library. All presentation slides are also available here.
The opening conference video can be viewed below.
View the presentations
Book your seat
Tickets are now on sale at £75 + vat per person until 31 December 2020, £125 + VAT thereafter. Registration will close at mid-night on 5 January 2020 or when tickets sell out as seats are limited.
Register
Programme
View the OFC21 programme to find out more about our sessions including politics, trade, inspiring farmers, mental health, sustainability, food systems and the OFC debate. There is plenty on offer, so put your out of office on, pull up a chair and start your year with the OFC – we can't wait to see you.
View the full programme