Oxford Farming Conference helping break down barriers
16th December 2020 by OFC Press Team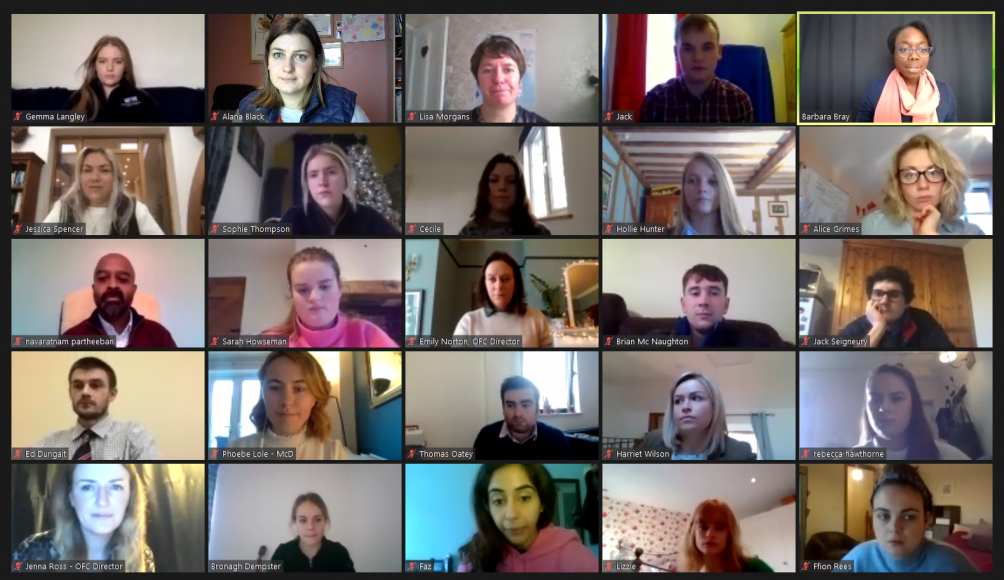 This year's crop of Oxford Farming Conference (OFC) Scholars are better equipped to ensure and promote the importance of diversity, equality, and inclusion within the agricultural industry and received a behind-the-scenes experience of how the digital conference in January will work.
Held on 10 December, over 20 Scholars from across the UK participated in an 'Insights Day' to virtually network, develop new skills and learn about the diversity and inclusion strategies of some of the country's biggest food retailers. The Scholars programme, which sponsored by McDonald's UK & Ireland, aims to offer young people the opportunity to connect before the digital conference in January.
OFC Director and Food Safety consultant, Barbara Bray, who chaired the Insights Day said:
"Although we've had to take this year's events online, the Scholars programme continues to be focused on peer-to-peer networking and the opportunity to share views and ideas fulfilling OFC's charitable mission to inform, challenge and inspire.
"In agriculture, we need to recruit people from a wide range of backgrounds and skills. Diversity will make our industry stronger as we tackle new challenges that require a different approach and knowledge base. Charlotte Butler from Altogether Different and Babjide Fado really brought to life for the Scholars the steps we can take to ensure that agriculture is a welcoming, diverse and inclusive industry."
Over the last eight years, the OFC Scholar programme, has supported over 400 scholars, aged between 22 and 30, through networking, workshops, and events.
Alongside the workshops, Scholars participated in and a behind-the-scenes demonstration on the virtual platform which will OFC on Thursday 7 January 2021 as well as presentations on the McFries sustainability initiative and the diversity and inclusion ethos of both McDonald's UK and McCain.
The OFC theme 'Business as Unusual' will allow participants to explore the future of agriculture, innovation and technology with fellow peers from across the UK.
OFC Chair, Sally Williams, said:
"Past attendees say that the timing of Oxford is the perfect opportunity to set the scene for the year ahead and although we are unable to meet in person, the platform we'll be using for our conference will offer high-quality face-to-face networking opportunities for attendees.
"Our theme 'Business as Unusual' could not come at a more important time, just seven days after leaving the EU and with the pandemic changing life and business as we once knew it. Not only will there be important policy sessions on topics such as trade, sustainability and food security, but the mental health will be of greater relevance after the events of the past year."
The 2021 Oxford Farming Conference will be hosted as a digital one-day conference on 7 January 2021, a day that will celebrate the 75th anniversary since the first conference was held in 1936. The programme is now live, and tickets are available for purchase here