The Oxford Farming Conference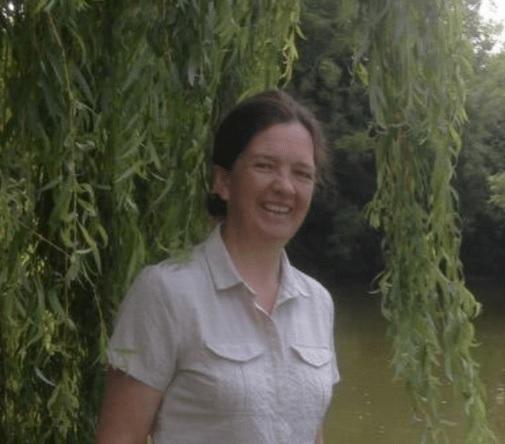 Dr Julia Aglionby
Executive Director of the Foundation for Common Land
Julia Aglionby is the Executive Director of the Foundation for Common Land, Chair of the Uplands Alliance and member of the board of Natural England. She also practices as a Chartered Surveyor and Agricultural Valuer advising on uplands and common land matters.  Julia has previously been a land agent with H&H plc at Carlisle, Director of the National Centre for the Uplands and a non-executive director of Cumbria Rural Enterprise Agency. She has worked as an environmental economist for the Overseas Development Administration in Indonesia and the EU in the Philippines. Julia lives in Cumbria, where she is Director of Susan's Farm CIC, a social enterprise focusing on local organic food, care farming and education.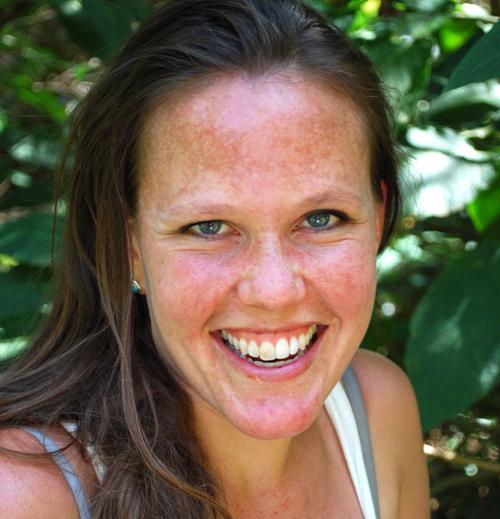 Amy Barthrope
Head of Business at Wefarm
Amy Barthrope has been Head of Business at Wefarm since February 2015. She is responsible for driving the company's strategic and commercial partnerships and proactively identifies growth opportunities with businesses, NGOs and governments. She also oversees Wefarm's business development teams in Kenya, Uganda and Peru.
Prior to joining Wefarm, Amy gained extensive business experience as Trade Advisor for the French Trade Commission in London where she was directly responsible for increasing the number of French SMEs exporting into the UK. She worked closely with senior company executives, providing insight and strategic advice on how to target the UK market effectively and dynamically. 
Amy graduated from Kings College, London with a First-Class Honours Degree in European Studies. She was born and raised in France.
Amy Barthorpe, We Farm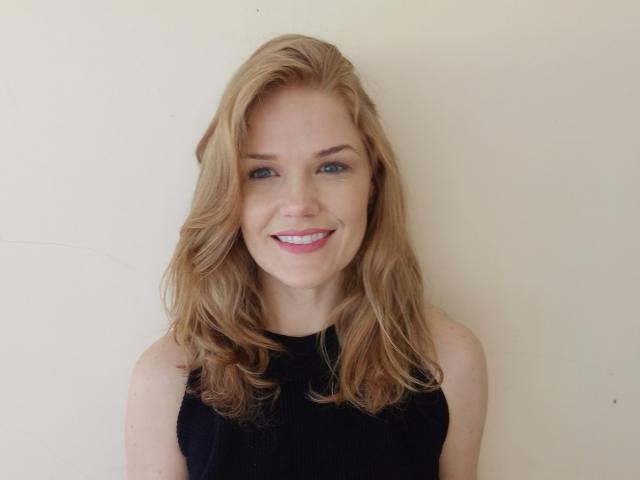 Carla Mayara Borges
Brazilian farmer and Nuffield Scholar
Carla Mayara Borges is a farmer from Chapadão do Céu, Goiás, in Brazil. Carla graduated in Business Administration with a double degree at FAE Business School from Curitiba in Brazil and at the University of Applied Sciences in Münster, Germany. She was the first Brazilian Nuffield International Scholar.Carla will talk on the importance of agriculture and food and drink exports to the Brazilian economy and the key changes the sector has undergone in the last twenty years, as well as where the current focus is for the sector at a global level.  She will also focus on how her family business has embraced change through past generations and will share her ambitions for the business in the future.  As a female working in Brazilian agriculture, Carla will also share her views on the role of women in agriculture and provide an insight into how women are taking key roles on farms and at a leadership level in Brazilian agriculture.
Carla Mayara Borges, Brazilian farmer and Nuffield Scholar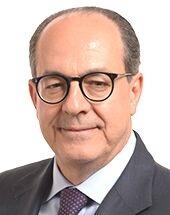 Paulo De Castro
Vice-chairman of the EU's Committee on Agriculture and Rural Development
Paulo de Castro was born and brought up on his family farm near Apulia, Italy. He studied at the University of Bologna and later became Professor of Agricultural Economics with the University's School of Veterinary Medicine. From 1996 to 1998 he was economic advisor to Italian Prime Minister Romano Prodi and Economic Advisor to the Minister of Agriculture and Forestry Resources, Michele Pinto. From October 1998 to April 2000 and again from May 2006 to May 2008 Paulo was the Italian Government Minister responsible for Agriculture, Food and Forestry Policies. In 2009, he was elected to the European Parliament, and currently serves as vice-chairman to the parliament's Committee on Agriculture and Rural Development. Paulo gives a European perspective to UK agriculture and trade post Brexit, direct from the heart of the European Parliament.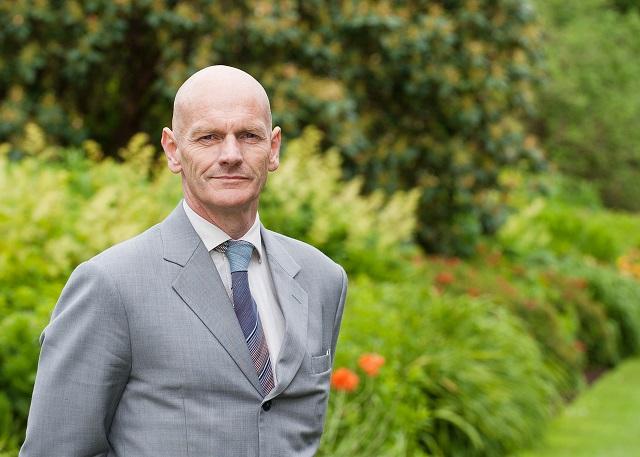 Professor Chris Elliott OBE
Professor at Queen's University Belfast
Chris is Professor of Food Safety and founder of the Institute for Global Food Security at Queen's University Belfast. He also serves as Pro Vice Chancellor for the university. He has published more than 350 peer review articles, relating to the detection and control of agriculture, food and environmental related contaminants. Protecting the integrity of the food supply chain from fraud is a key research topic and Chris led the independent review of Britain's food system following the 2013 horsemeat scandal.Chris has a high level network of collaborators across Europe, the US and Asia and is a visiting Professor at the China Agriculture University in Beijing. He is a recipient of a Winston Churchill Fellowship and is an elected Fellow of the Royal Society of Chemistry, Royal Society of Biology and the Institute of Food Science and Technology. In 2017 he was awarded the prestigious Royal Society of ChemistryTheophilus Redwood Prize and was also awarded an OBE for his services to agriculture and food.
Professor Christ Elliott OBE, Queens University, Belfast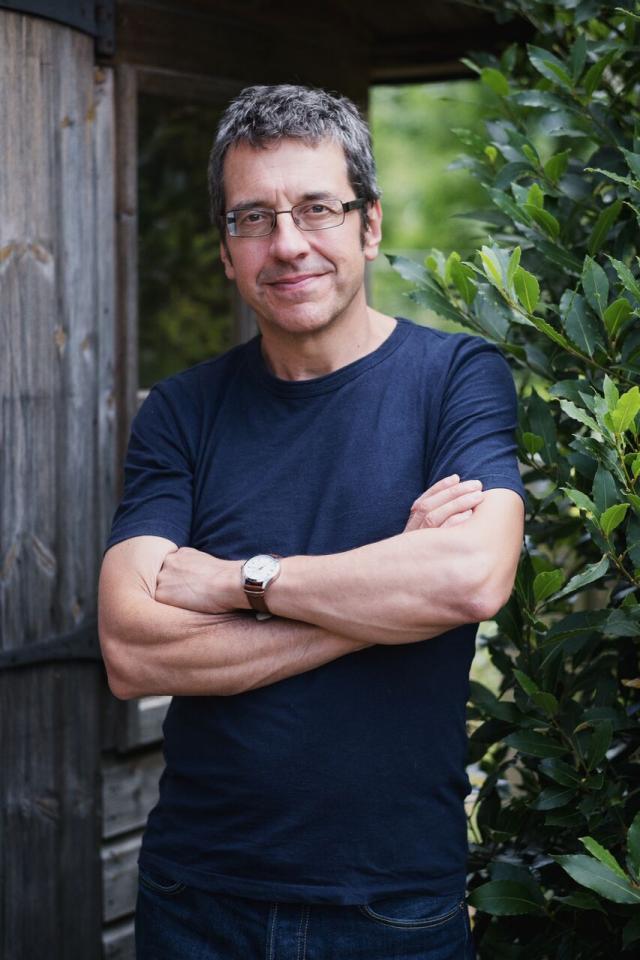 George Monbiot
Author
George Monbiot divides his time between writing for The Guardian and pursuing a number of quixotic projects: generally writing obscure books and campaigning for lost causes. His latest book is Out of the Wreckage.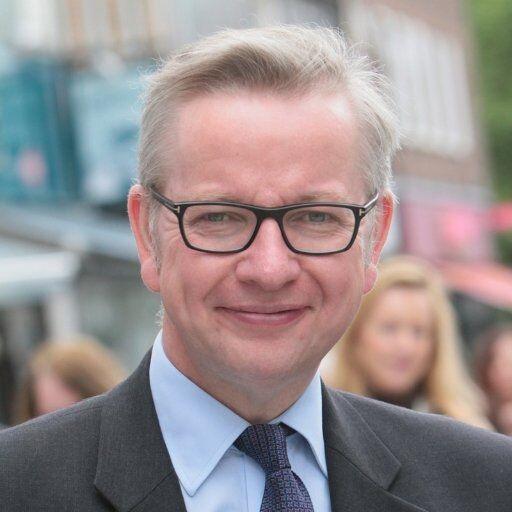 Rt Hon Michael Gove MP
Secretary of State for Environment, Food and Rural Affairs
The Rt Hon Michael Gove MP was elected Conservative MP for Surrey Heath in 2005. Educated at Lady Margaret Hall, Oxford University; Michael became a journalist after leaving university, working as a reporter for The Press and Journal in Aberdeen, a researcher and reporter at Scottish Television and a reporter for BBC Television. He was later Assistant Editor of The Times. Michael was Shadow Housing Minister from 2005 to 2007 and Shadow Secretary of State for Children, Schools and Families from 2007 to 2010. He served as Secretary of State for Education from May 2010 until July 2014. From July 2014 to May 2015, he served as Government Chief Whip and Parliamentary Secretary to the Treasury. Michael also served as Lord Chancellor and Secretary of State for Justice from May 2015 until July 2016.  Michael was appointed Secretary of State for Environment, Food and Rural Affairs in June 2017
Rt Hon Michael Gove MP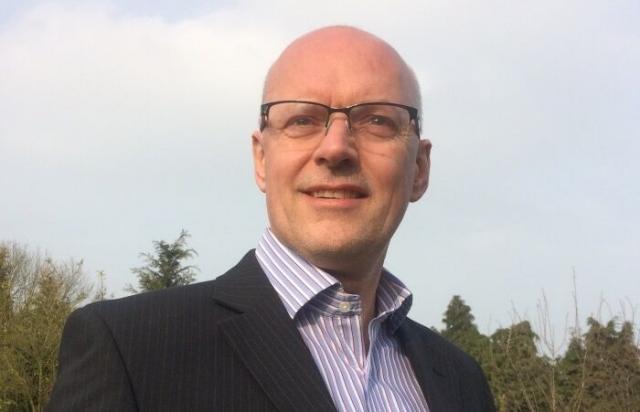 Mike Green
BASF Environmental Stewardship Manager
Mike Green, has over 30 years of agronomy and environmental experience and joined BASF Crop Protection in April 2017 as Environmental Stewardship Manager for the UK and Ireland. His role is to "manage the balance" between profitable crop production and a healthy farmed environment, providing policy and technical insight into this complex relationship. As well and managing R&D projects on landscape scale delivery of food and environmental resources, Mike is the industry sponsor for two PhD's on soil health and collaborates closely with other industry bodies such as LEAF, GWCT and AHDB on whole-farm sustainability issues.  He was previously the National Specialist for Arable Farmland Conservation at Natural England where he developed practical arable options and a Farm Wildlife Package in the Environmental Schemes. Prior to this he worked as a consultant with the research and advisory firm ADAS, on low input / integrated farming systems, herbicide and fungicide trials, willow biomass and farm agronomy in Northumberland.
Professor Dieter Helm CBE
Professor of Economic Policy at the University of Oxford 
Dieter is Official Fellow in Economics at New College, Oxford and Professor of Economic Policy at the University of Oxford. Dieter is chair of the Natural Capital Committee and recently completed the Helm Review on The Cost of Energy for the British Government.
His books include: Natural Capital: Valuing the Planet, 2016 and most recently Burn Out - The Endgame for Fossil Fuels, 2017. Published by Yale University Press.
Dieter's paper on Agriculture after BREXIT was published in the Oxford Review of Economic Policy in March 2017, and his papers on agriculture, water and the natural environment can be found on his website: www.dieterhelm.co.uk
He is a vice president of Berkshire, Buckinghamshire and Oxfordshire (BBOWT) Wildlife Trust.
Professor Dieter Helm, Oxford University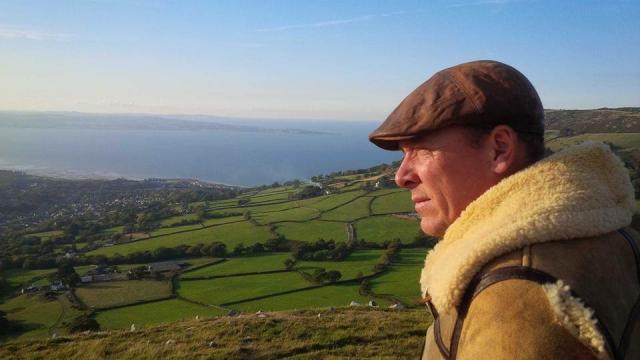 Gareth Wyn Jones
Hill farmer
Hill farmer Gareth Wyn Jones' family has farmed the land in Llanfairfechan on the North Wales coast for over 350 years. He has appeared in programmes like Mountain with Griff Rhys Jones, Snowdonia 1890, Wales In Four Seasons and even Come Dine With Me and CBBC. More recently the Bafta nominated The Hill Farm, Farmer and the Food Chain and "The Milkman" sees him seeking to educate the public about food, farming, it's heritage, time honoured traditions and its challenges.
Gareth has also strongly campaigned to protect the Carneddau Mountain Ponies; a rare native breed that have been roaming the Carneddau range since Celtic times.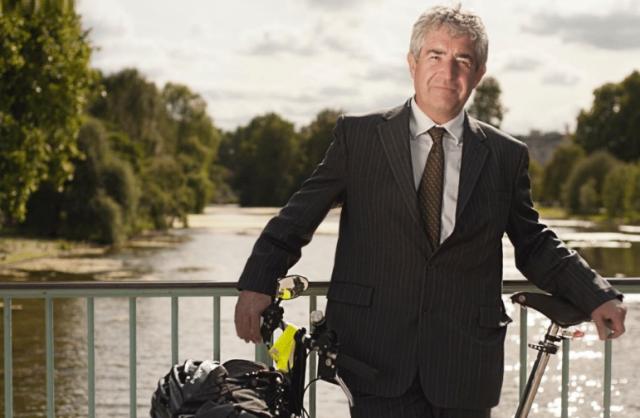 Tony Juniper CBE
Independent environmentalist
Tony Juniper CBE is a campaigner, writer, sustainability advisor and environmentalist who served as Executive Director of Friends of the Earth, England, Wales and Northern Ireland and as Vice-Chair of Friends of the Earth International.He is now and independent environmentalist working in a variety of roles including as a special adviser to the Prince of Wales' International Sustainability Unit and as a fellow with the University of Cambridge Institute for Sustainability Leadership. Tony advises companies on their sustainability strategies and is a prolific author. Among this recent titles was the award-winning best-seller 'What has Nature ever done for us?'.Tony was the Green Party's parliamentary candidate for Cambridge at the 2010 general election (winning the third best Green vote in the country). In June 2017 he was appointed Commander of the Order of the British Empire (CBE) for services to conservation in the Queen's Birthday Honours List.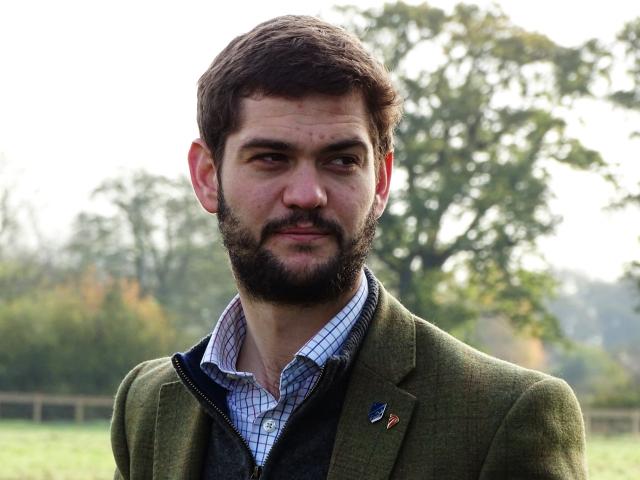 Kit Franklin
Lecturer, Harper Adams University
Kit Franklin grew up on his parent's farm in Gloucestershire and now currently lectures in Agricultural Engineering at Harper Adams University.  Focussing on international business development and innovative agricultural engineering research, Kit's research into "future farming systems" has led to the ground-breaking and headline grabbing 'Hands Free Hectare' project. As co-creator and co-investigator, Kit has successfully led and managed the day-to-day running of this collaborative, Innovate UK backed project, which has set out to achieve a world first; using automated machines to grow the first arable crop remotely, without operators in the driving seats or agronomists on the ground. From planting to harvesting the barley crop, no person entered the 'Hands Free Hectare'. Kit sits on the council of the Institute of Agricultural Engineers IAgrE and was awarded a "Rising Star" of UK agriculture by the Farmers Weekly in 2017. 
Kit Franklin, Harper Adams University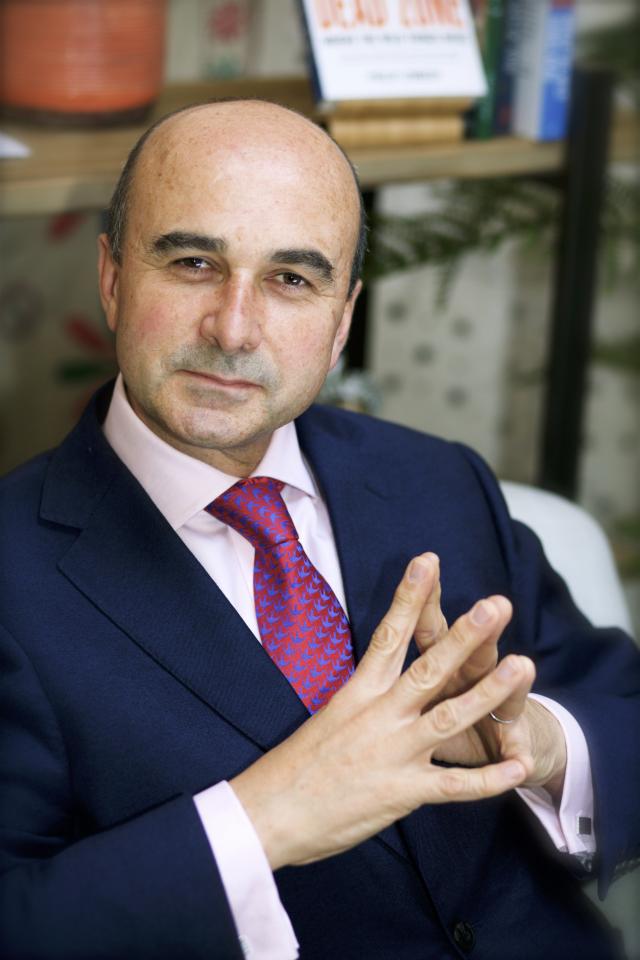 Philip Lymbery
Author and CEO Compassion in World Farming
Philip Lymbery is naturalist, author and chief executive of leading international farm animal welfare organisation, Compassion in World Farming, and Visiting Professor at the University of Winchester. 
His latest book, Dead Zone: Where the Wild Things Were (published Bloomsbury 2017), exposes how cheap meat is a key factor in the demise of some of the world's most endangered species.
For 25 years Philip has worked extensively on animal welfare issues, wildlife and the environment.  He's played leading roles in major animal welfare reforms, including Europe-wide bans on veal crates for calves and barren battery cages for laying hens. 
Philip is a recognised thought leader and has a reputation as one of industrial farming's fiercest critics. 
Described as one of the food industry's most influential people, he has spearheaded Compassion's engagement work with over 800 food companies worldwide, leading to real improvements in the lives of over 1 billion farm animals every year. 
Photo: Mick Kavanagh Photography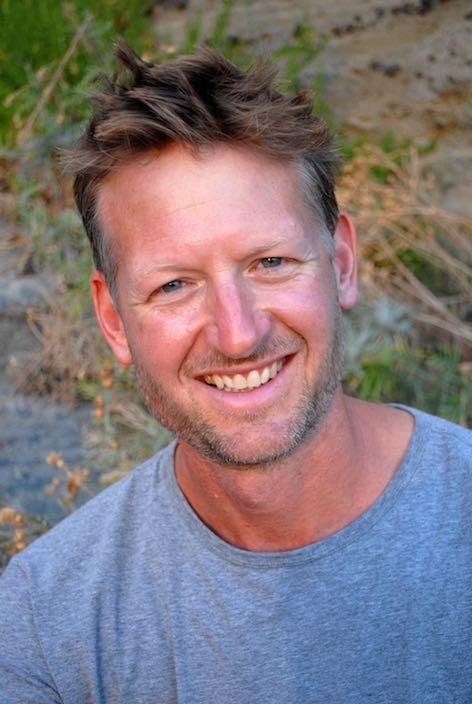 Mark Lynas
Author, journalist and environmental activist
Mark Lynas is the author of three major popular science environmental books: High Tide (2004), Six Degrees (2008) and The God Species (2011), as well as the Kindle Single ebook Nuclear 2.0 (2012). Six Degrees won the 2008 Royal Society science books prize and was made into a documentary film voiced by Alec Baldwin on the National Geographic channel. Mark was climate change advisor to the President of the Maldives, former political prisoner and democracy campaigner Mohamed Nasheed, from 2009 until the coup that deposed Nasheed in 2012. He has contributed extensively to global media, writing for the Guardian, New York Times, Washington Post, Bangkok Post, Philippines Inquirer, Daily Nation (Kenya) and numerous others. He is a visiting fellow at the Alliance for Science, Cornell University, which is supported by the Bill & Melinda Gates Foundation.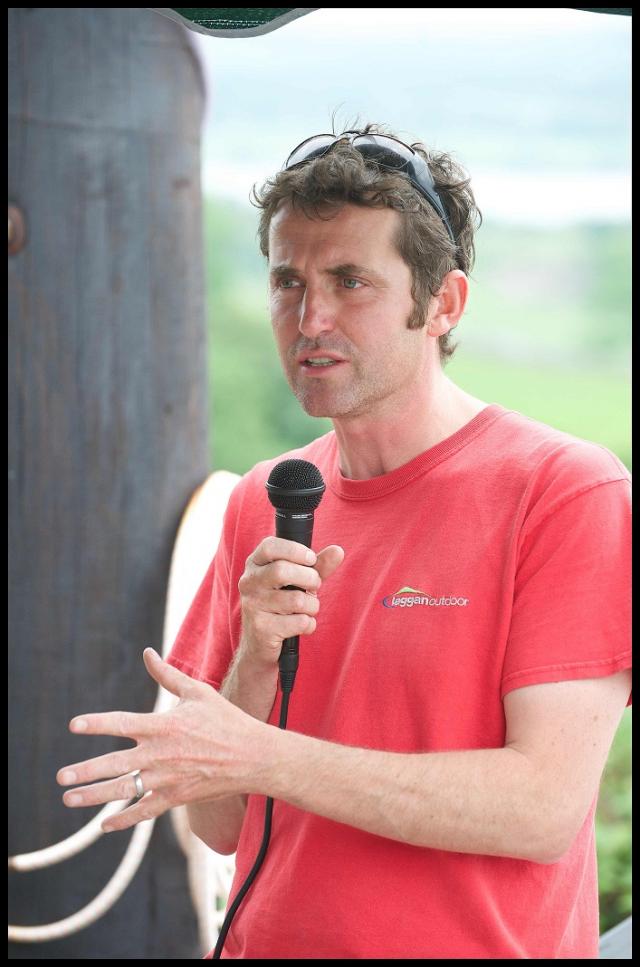 Duncan McConchie
Owner of Laggan Outdoor
Duncan McConchie is a rural entrepreneur from Dumfries and Galloway.  Duncan and his wife Vicki run the award-winning business Laggan Outdoor.  Four generations of McConchies live and work at Laggan Farm and neighbouring Mossyard Farm.  The family have tackled succession head on, with parents Kerr and Caroline handing over the business and splitting the 1,300 acres into three in 2015 to allow Duncan and his two brothers Murray and John to invest in and grow their own respective areas of the business. Murray continues to farm, while Duncan and John concentrate on their tourism businesses including a current multi-million investment in a bespoke wedding venue opening in December 2017.  Duncan will talk about what embracing a radical change in the business structure has done for the overall economics of the businesses as well as maintaining positive family relations.
Duncan McConchie, Laggan - OFC18
Ted McKinney
Under Secretary for Trade and Foreign Agricultural Affairs USDA
Ted McKinney serves as the U.S. Department of Agriculture (USDA) Under Secretary for Trade and Foreign Agricultural Affairs. Under Secretary McKinney leads the development and implementation of the Department's trade policy, oversees and facilitates foreign market access, and promotes opportunities for U.S. agriculture through various trade programs and high-level government negotiations.
In 2014, McKinney was appointed by then-Governor Mike Pence to serve as Director of the Indiana State Department of Agriculture, a position he held until joining USDA in 2017. His career also included 19 years with Dow AgroSciences and 14 years with Elanco, a subsidiary of Eli Lilly and Company, where he was Director of Global Corporate Affairs. His industry and civic involvement has included service on the National FFA Convention Local Organizing Committee, Indiana State Fair Commission, and Purdue College of Agriculture Dean's Advisory Council, as well as on the boards of directors of the International Food Information Council, the U.S. Meat Export Federation, and International Federation of Animal Health.
McKinney grew up on a family grain and livestock farm in Tipton, Indiana, and was a 10-year 4-H member and an Indiana State FFA Officer. He graduated from Purdue University with a B.S. degree in Agricultural Economics in 1981 and received the G.A. Ross Award as the outstanding senior male graduate. In 2002, he was named a Purdue Agriculture Distinguished Alumnus and, in 2004, received an FFA Honorary American degree.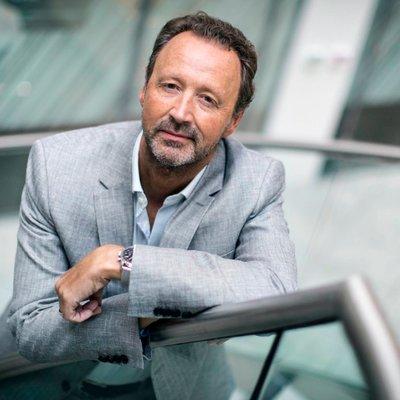 Steve Murrells
Co-op Group CEO
Steve Murrells became Co-op Group CEO in March 2017 having previously led the Co-op's Food business since 2012. Steve now has overall responsibility for Co-op Food, Co-op Funeralcare, Co-op Insurance and Co-op Legal Services. The Co-op is the UK's largest mutual business with more than 4.5 million members, 70,000 colleagues and a presence in every postcode area of the country. As a senior executive at the Co-op Steve has been a key part of the team which has rebuilt the Co-op, relaunched its membership proposition and returned its iconic blue clover-leaf logo to the high street.As CEO of Co-op Food, Steve was responsible for the Co-op's £7bn-turnover food retail arm with its 2,800 strong network of stores and logistics operations which span the whole of the UK. He introduced the Co-op's new retail strategy which focuses on convenience and turned around the business to grow its market share.Previous to joining the Co-op Steve has held senior leadership roles in European and UK based food retail businesses, including at One Stop, Sainsbury's and Tesco. Steve spent three years as CEO of Danish meat company, Tulip, before joining the Co-op. 
Steve Murrells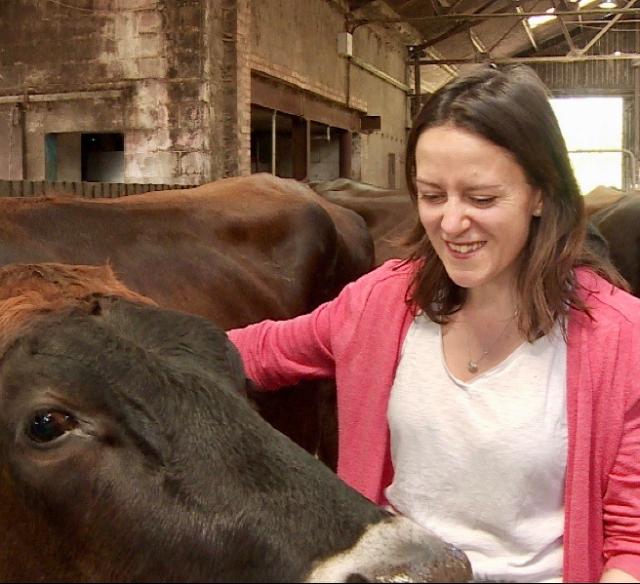 Emily Norton
Co-founder Nortons Dairy
Emily Norton is a graduate of Cambridge University and Harper Adams University College (MSc Sustainable Agriculture). After qualification as a lawyer, she returned to work in her family business in Norfolk in 2007. The family founded Nortons Dairy to supply milk, cheese and yogurt direct to the public from the farm. Nortons' St Swithins Soft was awarded a Gold Medal and Best in Category at the British Cheese Awards 2017. She was a finalist in the Farmers Weekly Awards 2017 Mixed Farmer of the Year category, she is an advisor to a senior European politician and she is a Nuffield Scholar for 2018. Emily created the #Febudairy social media campaign and welcomes everyone to join this annual celebration of the love we share for these charming creatures.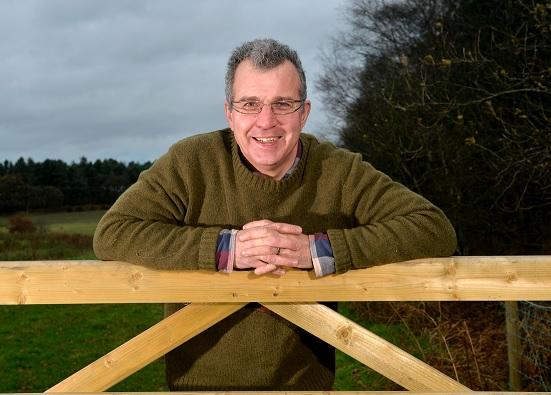 Tim Papworth
Norfolk farmer
Tim Papworth is a farmer from Norfolk.  His farming enterprise provides contract arable services as well as producing potatoes, peas, dwarf beans, cereals, sugar beet, beef and lamb. The Papworth family are heavily involved in their local community and organise a number of school visits on their farm. The business cares for over 200 hectares of Environmentally sensitive areas of North East Norfolk on behalf of a number of landowners.  Tim was seriously injured in an accident on the farm in 2010, falling at height in a potato shed. He was treated in the critical care neurosciences unit at Addenbrooke's hospital. As a teenager, Tim was injured in a farm machinery accident and was off school for a year. Tim will talk about facing up to change in the family business, his changing outlook on life following extreme adverse change imposed upon him by both accidents.
Tim Papworth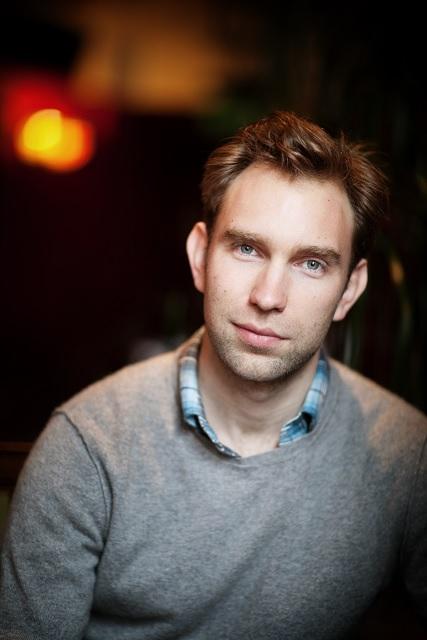 Chris Sheldrick
CEO of what3words
A classical music graduate from King's College London and London's Royal Academy of Music, after a severe sleepwalking accident spelled the end of Chris' career as a performer he stayed in the music industry to start a company that organised live events all over the world. Having grown up on a farm in Hertfordshire with lost delivery drivers a daily occurrence, he saw more widespread challenges of poor addressing as musicians failed to find venue entrances across the world. Over a cup of tea with a mathematician friend, he shared his frustration with GPS coordinates and together they conceived a way of naming everywhere in the world that would be incredibly easy for people to use, writing the early version of the what3words algorithm on the back on an envelope. Since 2013 Chris has grown the business to a 42-strong team and what3words has become one of the most awarded apps of recent times
Chris Sheldrick, What3News - OFC18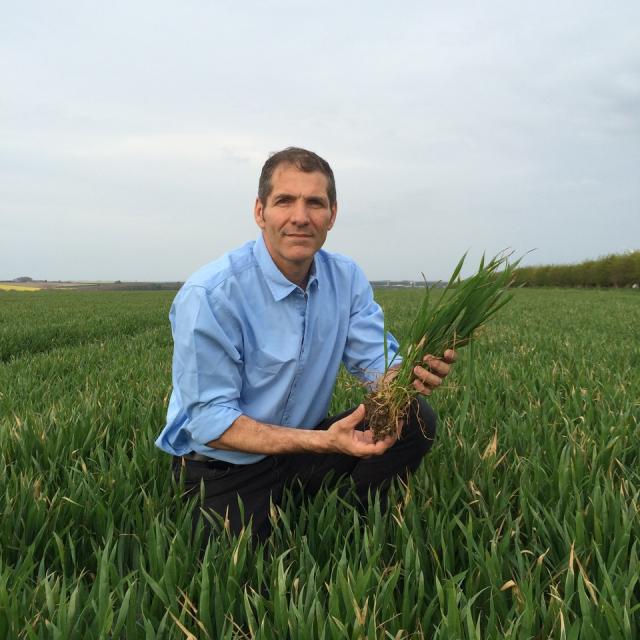 Paul Temple
Tenant farmer
Paul Temple is a tenant farmer in a family partnership that runs a 312 hectare farm, with beef cattle, cereals, oilseeds and vining peas in Driffield, East Yorkshire. The farm has participated in the GM Field Scale Evaluation trials and is part of the Higher-Level Stewardship scheme.He is a former NFU vice-president and former chairman of COPA/COGECA cereals, oilseeds and proteins group in Brussels. He was a founder of the European Biotech Forum. He was an AHDB Cereals & Oilseeds sector board member from 2013 to 2015 and past board member of the National Non-Food Crops Centre. He is now a main AHDB board member, chairs the UK Cereals and Oilseeds sector and has recently taken up the chairmanship of the Voluntary Initiative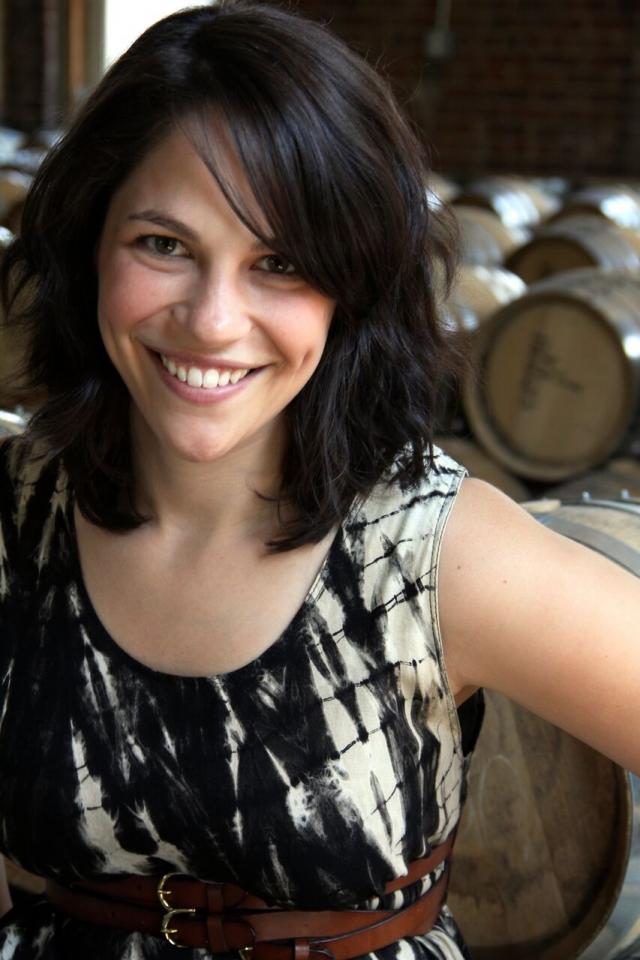 Eve Turow Paul
Journalist and advisor
Eve Turow Paul is a journalist and advisor to Fortune 500 companies, start-ups and independent entrepreneurs on how to connect with and better serve Millennials. 
Eve studies the wants and needs of young people around the world. She investigates the latest research in psychology, sociology and anthropology, speaks to thought-leaders and interviews people of the Millennial and Gen Z generations to understand their anxieties, hopes and passions. She then looks at how individuals soothe themselves and fulfill many of their needs through food culture, where young people overwhelmingly spend their discretionary incomes. 
Eve is the author of A Taste of Generation Yum: How the Millennial Generation's Love for Organic Fare, Celebrity Chefs and Microbrews Will Make or Break the Future of Food. 
She is a Forbes contributor. Her writing has appeared in a number of publications including The Chicago Tribune, Plate, The Village Voice, The Atlantic, Refinery29, and the Huffington Post. 
Eve Turow Paul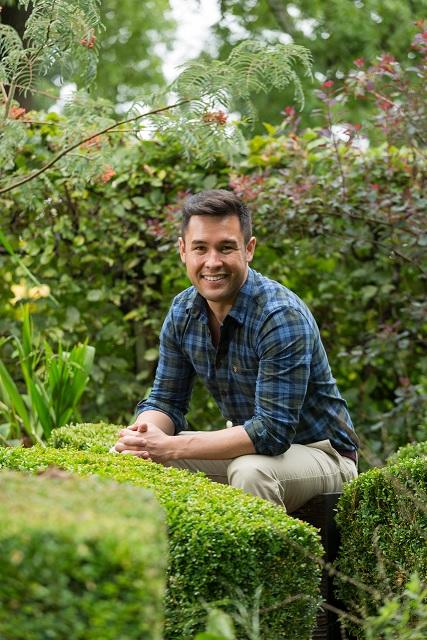 James Wong
Botanist, science writer & broadcaster
James Wong is a Kew-trained botanist, science writer and broadcaster. Graduating with a Master of Science in Ethnobotany in 2006, he has pursued his key research interests of under-utilised crop species, ethnopharmacology and traditional food systems through field work in rural Ecuador, Java and China.  His work for the BBC includes the award-winning 'Grow Your Own Drugs' and the 'The Secrets of Your Food', as well as Radio 4's 'Gardeners' Question Time'. James is the author of 5 successful books and became a RHS Ambassador in 2014. In 2008 James co-founded his own garden design studio, Amphibian Designs, which has won four consecutive RHS medals, including golds at the RHS Chelsea Flower Show in 2010 & 2011. James is passionate about communicating plant science to new audiences and in 2015, The Sunday Times listed him as one of the Top 20 most influential people in horticulture.
James Wong