Carefully watching trends is helping OFC cater for the diversity of delegates
19th December 2018 by Ian Damms, OFC Director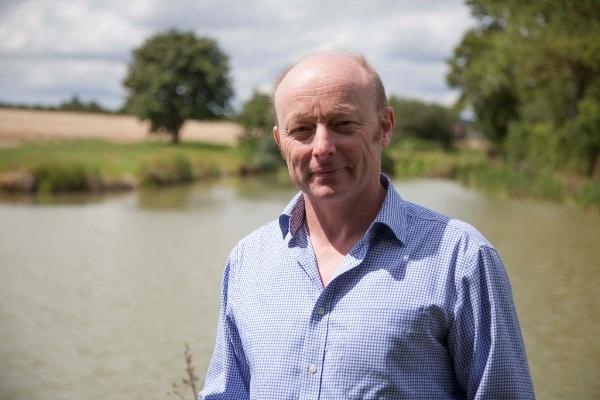 Ian Damms is director of Breeze and Freeze, a media production company that specialises in the agri-rural sector producing films and innovative apps for clients around the globe. He has worked on rural development projects in Ukraine, Moldova and Africa and has excellent links with New Zealand. A lifelong passion for deer and 16 years of having Deer Industry New Zealand as a client has led him to become the Honorary Secretary of the British Deer Farms and Parks Association. 
I first went to the Oxford Farming Conference in some 25 years ago as a fresh-faced student. The opportunity came up for a scholarship when I was at Seale-Hayne working away to gain my MSc in Ag business management. I was overawed by the imposing location in the examination schools at Oxford University and remember feeling rather out of my depth. I left the conference inspired and with a good handle on the likely direction of the industry for the next few years. 
I stayed in a room in Worcester College which was exactly as one would expect an Oxford graduate's room to be: cold and basic with the aura of hundreds of years of the academic endeavour of previous occupants. It was a fabulous experience. Then there were the formal dinners, in Christchurch College (which became the Hall in the Harry Potter movies). They were simply amazing. I had never attended anything like it in my life.
Over the years a lot has changed and always for the better. The conference keeps up with the times and the speakers are carefully chosen to challenge and inspire the audience. For a start, scholars are no longer just given a ticket. There is a lot more hand holding to ensure the scholars get the most out of it that they can. Delegates are really friendly and it is a place where you can talk on a level to anybody. 
You could end up sitting next to a Lord or your next business or job opportunity. Scholars are also expected to attend workshops and meetings designed to develop their skills and employability, which is an incredible opportunity. A more recent initiative is the Emerging Leaders programme, aimed at an older delegation from within the industry to help them develop their skills in leadership as well as their own businesses. 
The Scholar and Emerging Leader programmes have all been developed with the generous sponsorship of companies involved with the industry.
It is a challenge to modernise the conference whist maintaining the historic links to the ideals of the conference and gravitas of the location. Modern society is less formal and it is important that we cater for the diversity of delegates by carefully watching trends.
For example, social media has been used to great effect by the conference as has broadband technology to enable people to view some of the sessions remotely. As directors we are constantly trying to evolve the event and offering options to enable people to attend the conference more cost effectively.
The dress code is becoming more relaxed and options to attend less formal events rather than the college dinners are being developed. Last year, there was a comedy evening with the Stand Up Farmer and this year there is an event in a local bar where a good time will be had by all no doubt.
At the end of the day the conference is all about challenging ideas, inspiring discussion and networking to ensure that we help to develop the agricultural industry and take it forward. I wonder how it will change over the next 25 years…..
Suggested #OFC19 Dress Code
Smart Casual is encouraged throughout the conference. Those attending the TAP Social event on Wednesday 2 Jan may wear casual attire.
Many delegates may feel more appropriately dressed in business attire, especially for the main conference sessions and formal dinners.
Please note: HRH The Princess Royal is due to attend the conference on Thursday afternoon (3 Jan). Anyone who may be meeting Her Royal Highness should wear smart business attire.
Suggested business attire: Gentlemen – typically a suit and tie; Ladies – a tailored dress, skirt or trousers with a blouse and jacket.
Suggested smart casual attire: Gentlemen – smart trousers (not jeans), typically an open-collar shirt, and optional seasonal sports coat. A tie is optional; Ladies – a skirt or trousers with a blouse or simple sweater, or an informal dress is appropriate attire.