Collaboration for better innovation, say key players at OFC19
4th January 2019 by OFC Press Team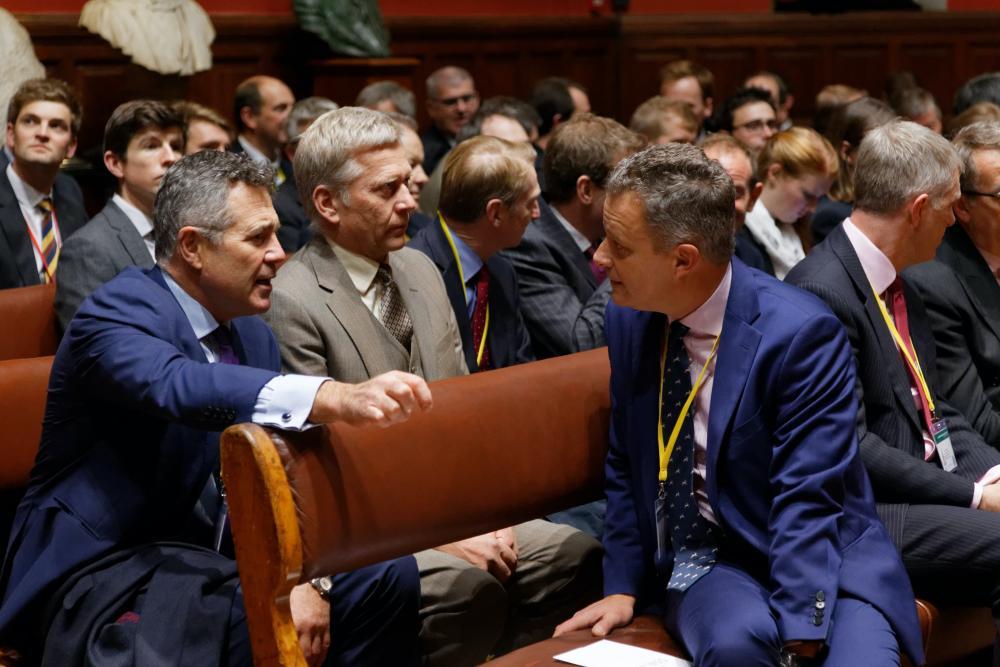 Innovation is more effective when researchers and farmers work closely together, was the recurring theme in the World of Innovation session which looked at four very different innovation projects.
In one of the world's most impressive innovations in food and farming, Prof Brendan Gilmore, Chair of Pharmaceutical Microbiology at Queens University Belfast, explained how cold plasma could replace antibiotics in the food chain. Research shows that harmful antibiotic-resistent bacteria and pathogens in food could be destroyed with a simple cold plasma tool during processing, helping livestock health, food safety and increasing shelf life.
Read more about Professor Gilmore's cold plasma research here or watch his presentation here.
Prof Cristobal Uauy, Project Leader in crop genetics at John Innes Centre, Norwich, talked about genetics and genomics in improving both yield and quality components in wheat, and explaining the difference between gene editing and genetic modification. His work, which is recognised globally, concentrates on breeding resilient and disease-resistant crops to feed a growing global population - and benefiting farmers, consumers and society at large. He reiterated the importance of getting scientists and farmers working more closely and practically for quicker results. He said that, in contrast to gene modification which could take 10 years to get on farm, the advantage of gene-editing is that it is quicker to implement, often within three years.
Read more about Professor Uauy's gene editing research here.
Suffolk farmer and AHDB strategic farmer, Brian Barker, has challenged himself to embrace ever-advancing technology to increase food production while at the same time reducing the impact of this on the natural environment. Part of the BASF Real Results Circle, Brian praised the value of 'real-time' on-farm research and working closely with researchers and scientists for more meaningful on-farm developments.
Innovation is key to the progress of farming, but it can come in all guises, not just technology, said Dr Kate Pressland, Programme Manager for Innovative Farmers. It could be as simple as a farmer doing something differently to how he has does it before. Talking to the audience at the Oxford Farming Conference she called for closing the chasm between researchers and on-farm practitioners, and for wider funding and support for projects to ensure their practical success. She said the risk is on the farmer more than the researcher, who is not subject to defaulting on CAP requirements, but that a closer working relationship would ensure the research had practical and positive impact that benefited farmers, innovation and wider society. Citing that approximately £420 million is spent on agricultural research every year but less than 1% is farmer-led, she challenged the industry to make it 10% farmer-led.
In another session on all-important innovation, Dr Matthew Smith, Business Development Director for Microsoft UK, talked about artificial intelligence and how it can be used on farm.
Watch the full presentations here on Monday.
Sponsored by BBSRC