Sir Mark Walport: We need better diffusion of innovation
3rd January 2019 by ofc Press Team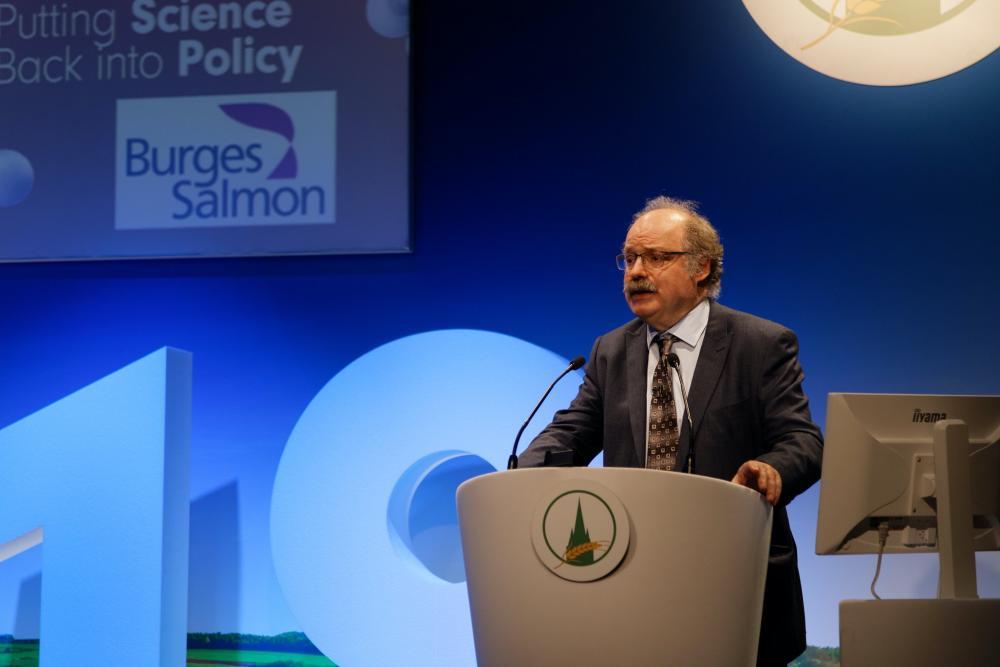 "The challenge is diffusion as much as discovery and innovation," said Sir Mark Walport, in a drive to see innovation infiltrate a wider spread of farm businesses to secure the UK's position as a market leader.
"If you look at the gap between the most productive and least productive companies in any sector you will find the gap between them [in the UK] is almost greater than in any other OECD country. And that's one of the big challenges of the agricultural sector because not only how do we innovate but how do we diffuse that innovation out to agricultural businesses of different sorts."
Sir Mark is CEO of UK Research and Innovation (UKRI), which brings together the seven Research Councils, Innovate UK, and a new organisation, Research England, to carry out research across the UK with a budget of £6bn.
Touching on a recurring theme at the conference - the importance of collaboration and of research and farming working closer together - Sir Mark said that research and innovation is critical to a continuing prosperous and competitive farming sector.
"The aim is to deliver economic impact and social prosperity through research and innovation.
"It's how we actually spread new ideas when they work effectively, turning innovation into commercial opportunity and encouraging co-investment."
As the industry responds to feeding a growing population with technology and smarter food production, Sir Mark discussed the conflict of values and science for the consumer, and the role of policy in managing these powerful innovations.
"We have amazing tools, but the policy question is how we regulate those in a way that enable the crops to be used and for the effects to be monitored.
"[In all cases] we need to debate the science and then decide how, when and if we use the technology."
Watch the full presentation here.
Sponsored by Burges Salmon