Food Matters with AHDB
3rd January 2019 by Christine Watts, AHDB Chief Communications and Market Development Officer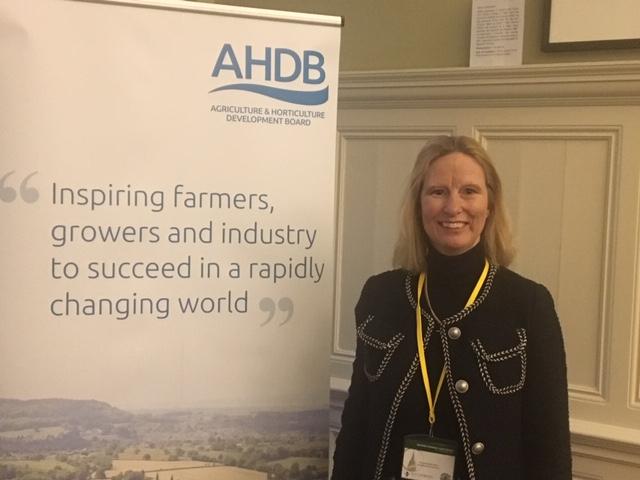 by Christine Watts, Chief Communications and Market Development Officer
We at AHDB are proud to be a primary sponsor of the 73rd annual Oxford Farming Conference, which has this year adopted the inspiring theme of 'World of Opportunity'. Never before have these three words been more important for UK agriculture as we stand on the threshold of so much change. 
This year's theme is one that resonates strongly with AHDB as one of our strategic priorities is to help our farmers, growers and industry capitalise on the many opportunities that new and existing export markets present. In 2017, our work played a significant role in supporting the export of around £3.3 billion worth of UK red meat, dairy, potatoes, cereals and oilseed products. But we can't stop now, it's vital that we continue to build on these strong figures and help businesses to position and promote their products across the globe to best effect.
This is why we have launched three new Country Focus Reports - the first in a series of publications planned for 2019 - focusing on China, Japan and the USA at the Oxford Farming Conference. These reports provide a top line look at consumer eating habits and buying behaviour in key target markets to help our exporters unlock future opportunities overseas. 
As well as launching our new research, the Oxford Farming Conference enabled us to join forces with celebrity chef and author Ken Hom to promote the ongoing success of our food exports and taste some of the delicious products we ship to countries such as China. We have been fortunate enough to be able to serve up four mouth-watering recipes created by Mr Hom and delivered on stage by the very talented Ken Wang.
At AHDB, we have a talented team with a wealth of technical expertise and consumer insight knowledge. We are proud to work with companies across the UK to help them unlock future opportunities overseas.