Look Who's Talking in 2019
7th August 2018 by OFC news team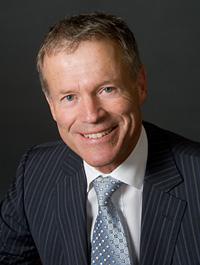 We are delighted to announce the first of our headline speakers for #OFC19 in an exciting and inspiring line-up from all over the world. This year's conference includes a particularly thought-provoking line-up of international speakers looking at the world beyond Brexit, opportunities in alternative incomes and disruptive innovations. The scene-setting politics briefing of the Government's plans for British Farming will open the main conference, followed by discussion with an industry-leading panel including ex-New Zealand trade minister Sir Lockwood Smith. Join us for what promises to be a fascinating and enlightening start to 2019.
The Grandaughter of the Green Revolutionary
Julie Borlaug, granddaughter of Norman Borlaug, the father of the Green Revolution will be delivering this year's Frank Parkinson Lecture. Championing her grandfather's legacy, she works to encourage more successful collaborative partnerships between the public and private sectors to ensure the advancement of innovation and technology in agriculture, and to continue Dr. Borlaug's work to end hunger and eliminate poverty. 
Sponsored by the Frank Parkinson Agricultural Trust
Putting Science Back Into Policy
We are delighted that this year's Science Lecture will be delivered by Professor Mark Walport, CEO of UKRI. Formerly Government Chief Scientific Adviser (GCSA), Professor Sir Mark Walport has been appointed Chief Executive of the newly formed UK Research and Innovation (UKRI), which is responsible for the public funding of research and innovation with a £6bn budget. Sponsored by Burges Salmon
The World Beyond Brexit: trade solutions?
Farmer, former New Zealand Agriculture and Trade Minister, and High Commissioner to the UK until 2017, Sir Lockwood Smith was in post in London when Brexit was voted. He has a wealth of experience not only in farming and in New Zealand's political environment, but on the world stage in international trade negotiations. He will be talking about the lessons that can be learned form New Zealand and what opportunities there are for the UK beyond Brexit as part of the politics panel session. This session is sponsored by Openfield