Meet the panel: Profit v public goods debate
1st January 2019 by OFC Press Team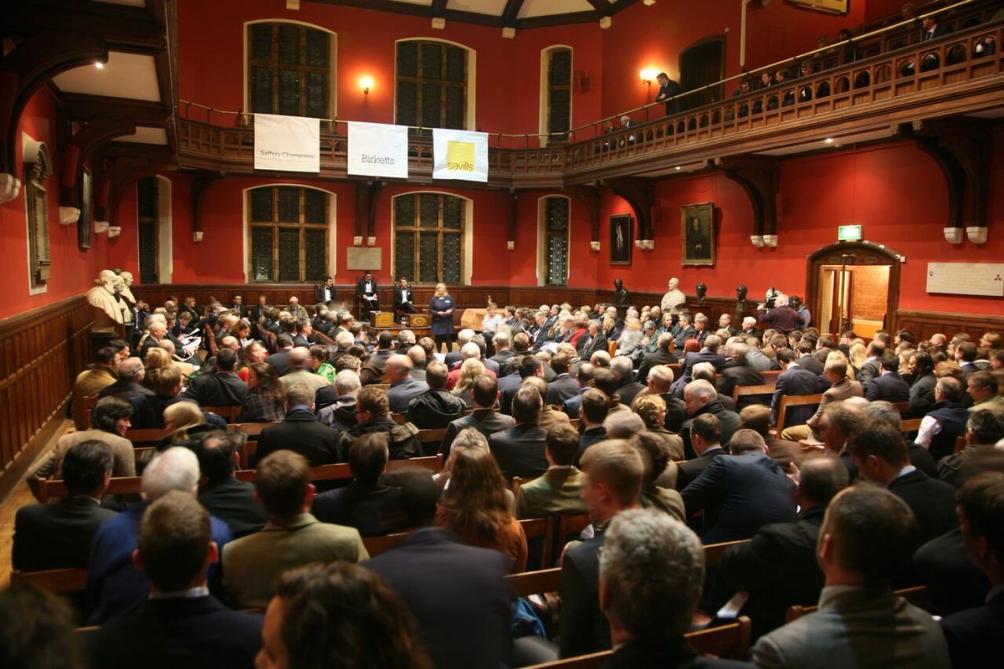 This year's OFC debate will ask whether farming would be better off it it focused on profit rather than public goods. To give a hint of how it will shape up, we talked to the four panelist. 
Guy Smith (Proposer)
"To compete in a global market place and meet environmental and consumer demands, British farmers are going to have to invest substantially in their businesses," says NFU deputy president Guy Smith. 
To finance this investment they will have to be profitable, argues the Essex-based mixed farmer.
"We're on the brink of a major technical revolution, with exciting advances in things like telemetry, robotics, image recognition, satellite positioning, remote sensing, which could transform farming for the better," says Mr Smith. 
"If we can find enough profit to invest in this it will allow us to optimise our inputs, reduce our carbon footprints, be more efficient, look after our soils better, improve animal husbandry and continue to produce affordable food."
On the other hand, if UK farming is unprofitable, farmers will not be able to make this key investment and there is a danger they will fall behind other parts of the world, argues Guy.
If we become uncompetitive, we will simply export our agricultural demand and import more of our food needs from countries with lower standards, he warns. 
Sarah Bell (Seconder)
"Farm profitably and tread lightly." That's Sarah's motto for her family's farm in the East Midlands, along with the three pillars or "people, profit and planet". 
A food scientist by training, Sarah has notched up a wide range of experience. She's worked in the food industry, been a grain buyer, and headed up Openfield's supply chains for Warburtons, Nestle and Hovis. 
She's now a consultant and develops sustainable business models for clients, taking a technical, science based view.
Profit has to be at the heart of farming, she says. Without it there is no employment, no rural economy and no farming. "Profit has been a dirty word when applied to farming, but it shouldn't be", she says.
However, strong natural capital underpins profit, says Sarah - there cannot be one without the other. 
"We increasingly live in a binary world", says Sarah, "but I'm all about nuance. It's about having a holistic view and taking the industry forward on a positive long term foundation".
Hilary McGrady (Opposer)
"It's not an either or - you can't have profitable farms without looking after the environment - you have to have both," says Hilary McGrady, director general of The National Trust. 
Land needs to continue to be farmed, but a focus only on profit is bad for the environment and ultimately for farming businesses, says Ms McGrady. 
Indicators show that wildlife and the environment are suffering: Sixty percent of common bird species are in decline.
"There is no question that intensive farming has been a significant contributor to that, but that's not to say that many farmers don't care for the environment or wildlife. We are in no shape blaming farmers - the subsidy system has forced them to certain methods of production," she says. 
We will need to find better ways of defining public goods and attaching value to them, says Ms McGrady, who for four years was the trust's chief operating officer, responsible for almost 250,000ha of countryside, 778 miles of coastline and more than 500 historic buildings.
Tom Lancaster (Seconder)
"There's no reason why farming for the public good cannot be compatible with profitable farming," says Tom Lancaster, principle policy officer at the RSPB, and the charity's lead on post-Brexit agriculture and land management policy.
Public goods can actively help farming. Creating habitats for pollinators, for example, can help growers pollinate their crops more effectively and increase yields. 
"The future of farming depends on sustainable management of our natural resources - no other sector depends on natural capital to the same extent," says Mr Lancaster. 
We are reaching several tipping points, for climate change, and for invertebrates, which underpin our entire food system, he adds. 
"Lots of individual farmers are doing great things, but as an aggregate it's not enough. That is not farmers' faults - they are operating according to policies. But we need an ecological intensification."
There is a strong case, says Mr Lancaster, to use public money where the market does not deliver, such as to pay for public goods. 
Mr Lancaster also leads the RSPB's input into the Common Agricultural Policy and current agri-environment schemes in England. He is vice-chair of the Wildlife and Countryside Link agriculture working group.