Minette Batters responds to the Environment Secretary
3rd January 2019 by ofc Press Team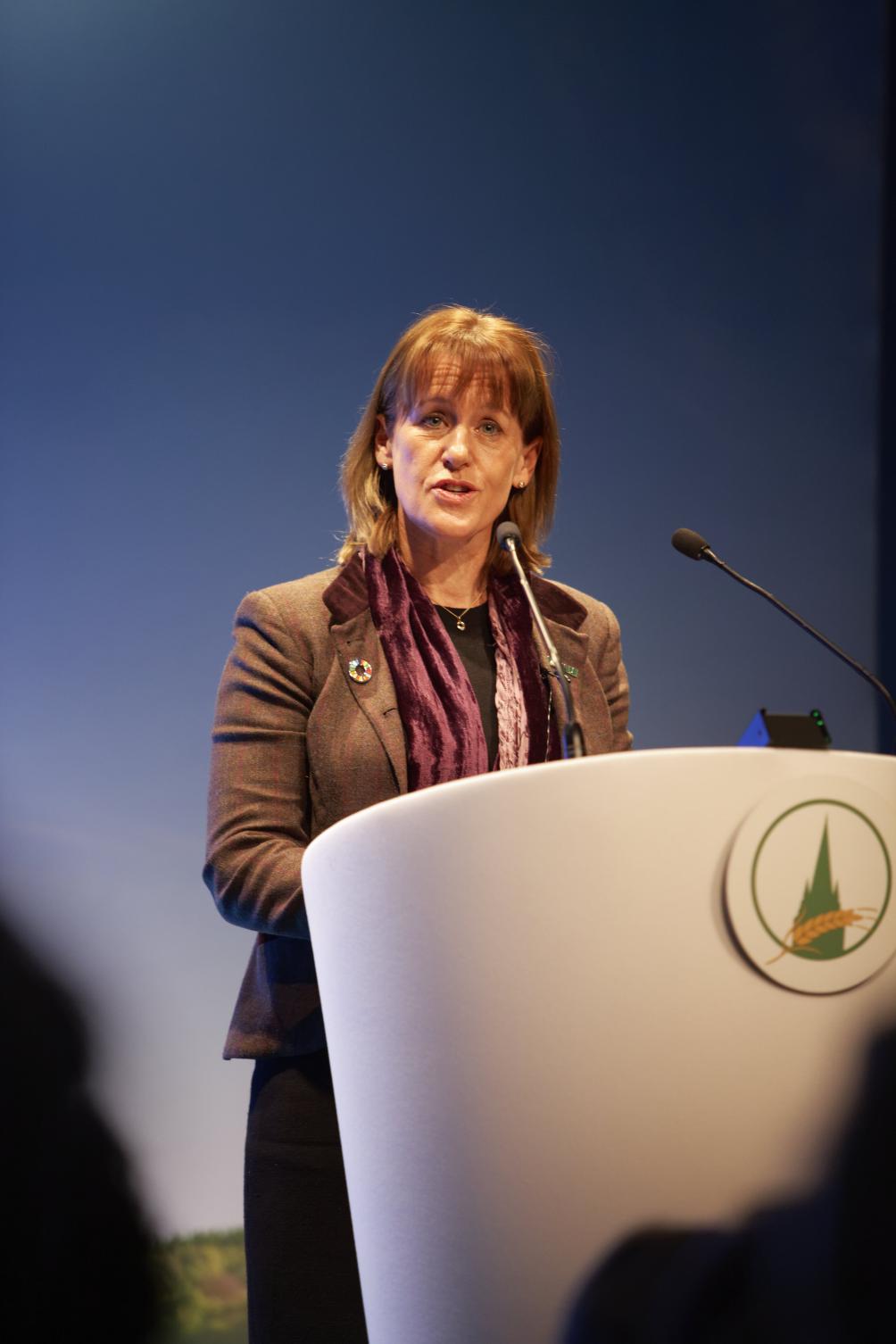 NFU President Minette Batters responded to Mr Gove's speech with support for the food strategy and a call to weave environment into a food-centric policy. Here are some of the points she made:
"The case of farming has to be made through the lens of the environment and the lens of food, and I am delighted that the Secretary of State has committed to a food strategy."
"Every penny spent on food builds a better Britain and a better world."
"For too long we have reacted to government, but now is the time to progress and shape future policy."
"Let me say this at Oxford 2019, if we ever turn the food production tap off we will struggle to ever turn it back on."
"There are no bad foods, but plenty of bad diets. We have to build a closer relationship between the producer and the consumer. We will never value the planet if we don't value the food we eat. This is about working with a joined up government reconnecting the nation with food."
"The Union flag is a lightening rod of confidence - we need to have zero tolerance on food fraud. It is about food standards and that the food that comes on our market place are the same standard as what we produce here."
"We need respect for the environment and climate change. UK beef production is 2.5 times more efficient than the world average. Competitors from Ireland to New Zealand have laid down the gauntlet. I believe we can match and beat their lead. Our aim must be ambitious: to get our industry to net zero across all greenhouse gas inventories by 2040 or before."
"Our Secretary of State must be the brand ambassador for British food. We have one of the most prize markets on the planet. I have no doubt that the prize is there: a sustainable, competitive and profitable farming sector that is fit for this century not last."
See Minette Batters' speech in film here.