Watch the OFC19 Live Stream
28th December 2018 by OFC Press Team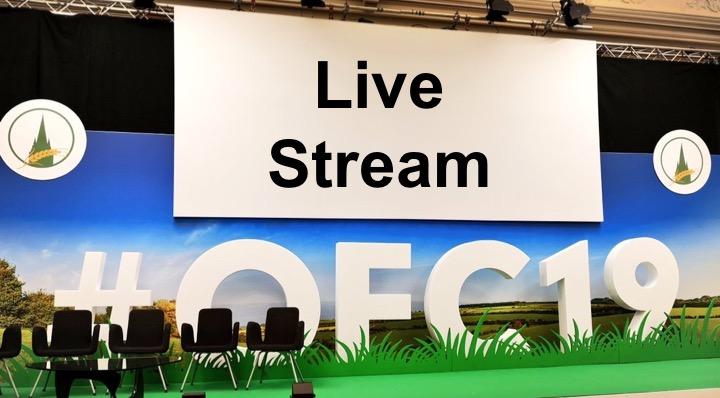 OFC 2019 will live stream two sessions, available free of charge subject to a quick registration:
1. Politics Briefing - 10.15, Thursday 3rd January (Rt Hon Michael Gove MP, Minette Batters and Dr Clive Black)
2. The World Beyond Brexit - 08.45, Friday 4th January (George Eustice MP, Barry Gardiner MP, Sir Lockwood Smith, Claire Urry and Mark Clark)
To request access, please click the "Register to Join" button below and enter your name and email address. Please note by registering you agree that your details can be added to the OFC e-newsletter mailing list which you can unsubscribe from at any time. Registration is recommended at least 15 minutes prior to the session commencing to avoid streaming delays and you should only need to register once. 
After you have registered you will be able to view the live stream below. If you have any problems viewing it via the OFC website, please click here to view it direct on our stream channel.