The Oxford Farming Conference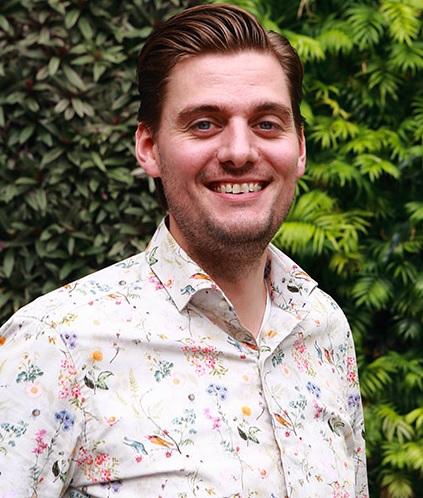 Stijn Baan
Koppert Cress, The Netherlands
Koppert Cress is a family company that specialises in living micro greens and specialities for chefs. Growing more than 60 varieties with flavours like radish, mustard and broccoli. To some, the special crops taste like oysters, Camembert, honey and even electricity. 
Koppert Cress strongly believes that good food is crucial to a healthy existence, which is why they have travelled the world looking for plants that can enhance a chef's dish with "architecture & aromatique". Stijn's personal mission is to change the way we look at fresh food. By partnering with chefs he shows how diverse the world of plants is. 
There are many mega trends that will affect the way we produce, but also how we consume our food. Koppert Cress believes that these trends will help in the mission to make Holland the healthiest delta in the world.
Stijn Baan, Koppert Cress, The Netherlands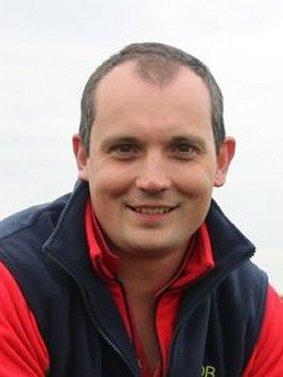 Brian Barker
AHDB Strategic Farm, Suffolk
Brian runs his family-owned farm (513ha) and contracting business. The farm is situated in the clay lands of Mid Suffolk and is farmed with the long-term aim to produce high yielding crops without impacting on farmland biodiversity and historical landscape. A traditional but flexible 12-year rotation has always been used, built around Herbage grass seed production integrating both winter and spring crops to reduce the risk associated with intensive farming. A flexible cultivation system has been created allowing Brian to reduce establishment costs for all crops by 45%. He has always been one to try and experiment with different techniques and ideas, some successful and some not but "if you don't try you won't learn". Brian closely monitors all his soil and his crops doing: biomass cuts, plant counts and theoretical yield calculations with the view of farming to potential yield and not trying to buy the yield of hope.
BRIAN BARKER, AHDB Strategic Farm, Suffolk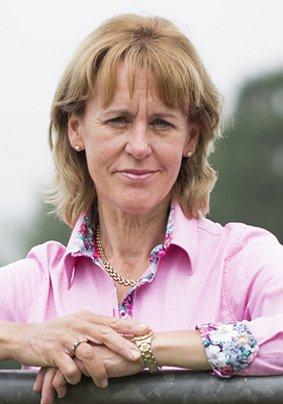 Minette Batters
NFU President
Minette runs a tenanted family farm in Wiltshire. The mixed-farming business includes a 100-cow continental cross suckler herd, and a small herd of pedigree Herefords as well as sheep and arable. Diversification includes the conversion of a 17th Century tithe barn into a wedding and corporate events venue, and horse liveries. Minette co-founded the campaigning initiatives 'Ladies in Beef' and the 'Great British Beef Week'.
She has been an NFU member from grassroots through to County Chairman; she served as Wiltshire's Council delegate and also as Regional Board Chairman for the South West. Minette has also been a member of NFU Governance Board and served as NFU deputy president for four years from 2014 to 2018. Minette is also a Trustee of Farm Africa.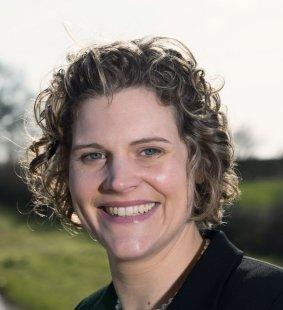 Sarah Bell
Consultant and mixed farmer
Sarah runs her own consultancy business S E Bell Agri Food Ltd, driving and delivering positive change in food supply chains. She particularly enjoys collaborative projects which break new ground, alongside day to day involvement with the family mixed farm in Rutland. Sarah has worked closely with academia and business developing practical solutions incorporating data use, to demonstrate sustainable farming. In the Brexit era farm businesses will need the best information possible to support decision making. Sarah uses her combined understanding of supply chains and practical agriculture in her work with a leading technology provider, developing new products. She currently splits her time between farming with her husband Ed and parents Robert & Sue, and the consultancy business. With a passion for educating children about food production, Sarah is a trustee of The William Scott Abbot Trust, an educational charity which also runs a farm visitor centre near Peterborough. Prior to consultancy Sarah worked for Openfield as Head of Supply Chain. Her role was wide ranging, centring on strategic management of the cereal supply chains for leading brands such as Warburtons, Nestle, Waitrose and other household names, alongside the farmer owners of the business.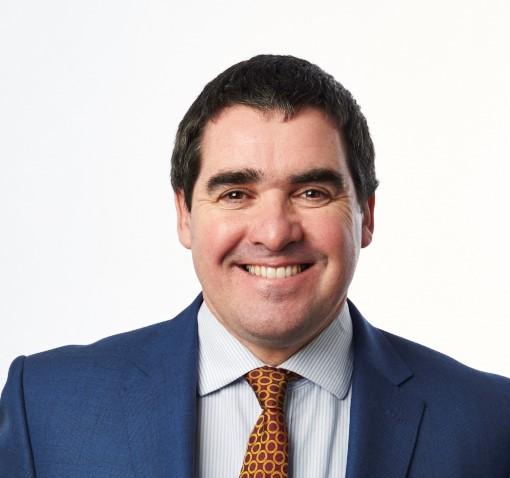 Dr Clive Black
Head of Research, Shore Capital Markets
In 2003, Clive joined Shore Capital Markets as a founding Director and Head of Research, with co-director Eamonn Flanagan. Clive undertook a Ph.D on the Northern Ireland food industry at The Queen's University of Belfast (QUB), after which he joined the National Farmers' Union (NFU), becoming Head of Food Policy, and served on the Steering Group of the Strathclyde Food Project, advising Prime Minister Rt. Hon. John Major, before going on to join Northern Foods plc. After time in academia, representation and industry, he became a Director at leading UK mid-cap stockbroker Charterhouse Tilney, focusing upon UK consumer stocks. Clive became Head of Pan-European Retail Research of Amsterdam-based ING Financial Markets when Charterhouse Securities was acquired by ING in 2000.  Clive is now Chair of the Institute of Global Food Security's Industry Advisory Board, a regular contributor to UK trade journal, The Grocer, and is widely quoted in the business press including The Financial Times, The Times, The Irish Times and The Daily Telegraph. Between 2011 and 2013 he was one of three advisors to the UK Government's Food Standards Agency's (FSA) External Advisory Group on the Review of the Regulation of Food Hygiene in the UK, chairman of Morelli's ice cream and an Advisor to Edward Billington Group and Coriolis Consulting.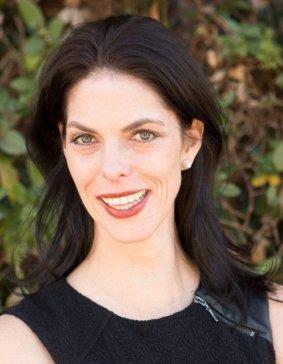 Julie Borlaug
Vice-president Communications and PR, Inari Agriculture
Julie Borlaug, granddaughter of Norman Borlaug, the father of the Green Revolution, will be delivering this year's Frank Parkinson Lecture. She continues her grandfather's work to end hunger and eliminate poverty, and will be talking about successful collaborative partnerships between the public and private sectors to ensure the advancement of innovation and technology in agriculture. Previously associate director of external relations at the Norman Borlaug Institute for International Agriculture, she is now vice-president for Communications and PR at Inari Agriculture.
Julie Borlaug, Inari Agriculture & Granddaughter of Norman Borlaug (Green Revolution)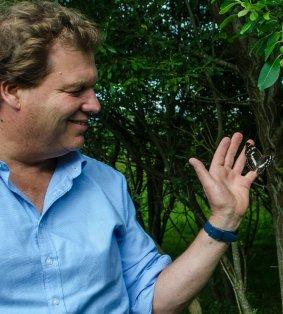 Sir Charlie Raymond Burrell
Knepp Castle Estate, West Sussex
Sir Charlie Raymond Burrell, 10th Baronet (born 27 August 1962) studied Higher National Diploma in Agriculture and Advanced Farm Management at Cirencester Royal Agricultural College. He inherited Knepp Castle Estate in West Sussex from his grandparents in 1983 in his early twenties. Despite intensifying the Estate's arable and dairy business for 17 years, farming on the heavy Sussex clay remained unprofitable. His damascene conversion to rewilding began after meeting the visionary Dutch ecologist Frans Vera.
All 3,200 acres of the Knepp Estate are now devoted to a process-led rewilding project involving free-roaming herds of cattle, horses, pigs and deer as drivers of habitat creation. Since 2001, when it began, numerous Red Data species have colonised Knepp and populations of common species are rocketing. Knepp Wildland is now a breeding hotspot for nightingales and turtle doves, (the most likely species to go extinct in the UK by 2020) and has the largest breeding colony of purple emperor butterflies in the UK. The grazing animals provide 35 tons of organic, pasture-fed meat per annum - a lucrative, low-carbon source of income for the Estate – and wildlife tourism, including African-style safaris, is another key part of the business.
Knepp Wildland's Advisory Board comprises 22 eminent ecologists and conservationists, including John Lawton and Frans Vera.The success of this open-ended, low-cost, landscape-scale restoration project, where natural processes are allowed to perform, is now influencing thinking across the conservation world. 
In 2015, Knepp Wildland received a People Environment Achievement (PEA) award for Nature and, in 2017, the Anders Wall award for special contribution to the rural environment within the European Union.
Sir Charles Burrell, Knepp Castle Estate, West Sussex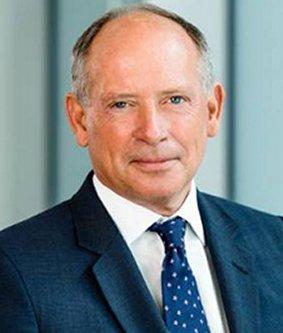 Sir Ian Cheshire
Chairman, Barclays UK
Sir Ian Cheshire shares his view from the city. An experienced business leader, Sir Ian has been involved in a series of large and small retail business including B&Q and Selfridges, and he was knighted in 2014 for services to Business, Sustainability and the Environment.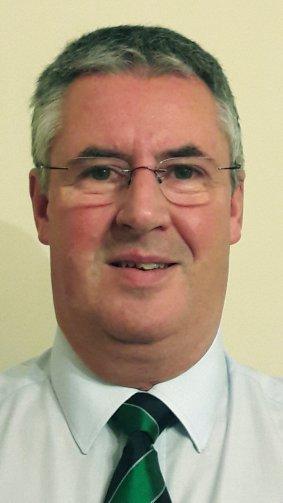 Mark Clark
Managing Director, Grampian Growers Ltd, Montrose
Mark has been Managing Director of Grampian Growers Limited, a farmer's cooperative based near Montrose on the East coast of Scotland for the last 16 years.  Prior to that, he spent 14 years with CSC Crop Protection (now Agrii) as an agronomist for 9 years followed by 5 years in the Perth based Head Office as Commercial Director. He is married with 2 children, both studying in Edinburgh.
In addition to his role as MD of Grampian Growers Mark is also Chairman of SAOS the umbrella body for Scottish Cooperatives and an AHDB elected panel member for bulbs and outdoor flowers. 
Grampian Growers is a cooperative owned by 13 farmers involved in the production and marketing of 16,000 tonnes of potatoes, 4000 tonnes of daffodil bulbs and 6 million bunches of daffodil flowers per annum.  The cooperative specialises in export sales to mainland Europe, North Africa, Middle East, Far East, USA and Canada.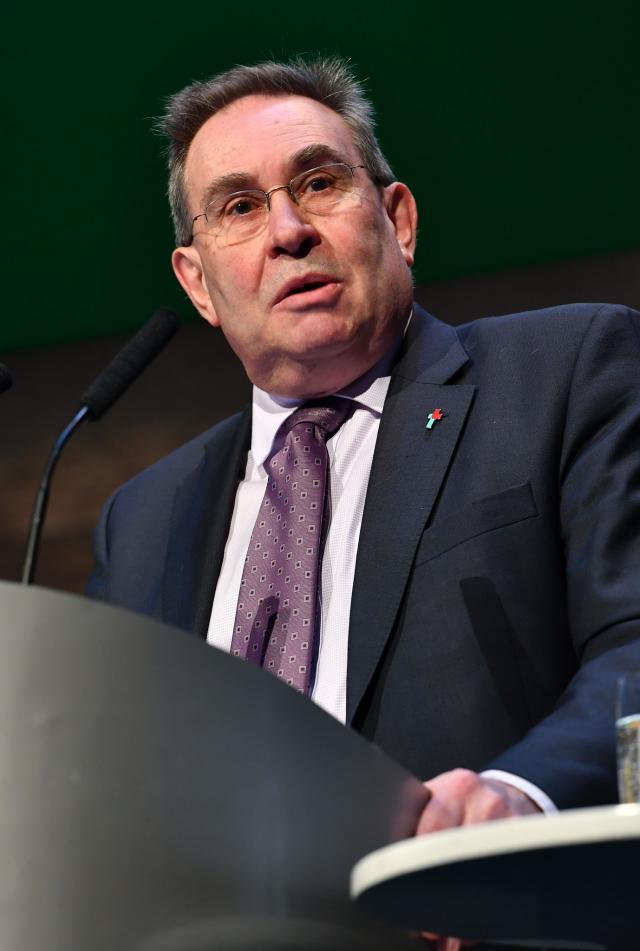 David Drew MP
Shadow Minister for the Environment, Food and Rural Affairs
David Drew MP is the Labour and Cooperative Member of Parliament for the Stroud constituency in Gloucestershire, following his re-election in June 2017. In July 2017 he was appointed Shadow Minister for the Environment, Food and Rural Affairs, with special interest in farming. David previously represented the Stroud constituency from May 1997 until May 2010, during which time he was he was a member of the Agriculture Select Committee and its successor the Environment, Food and Rural Affairs Committee.
David grew up in Gloucestershire. He studied Economics at the University of Nottingham before qualifying as a teacher and teaching in schools in Warwickshire and Hertforshire.
In 1982 he returned to Gloucestershire to teach at Maidenhill School in Stonehouse and later at Dene Magna Community School in Mitcheldean. He worked for ten years in the education department at Bristol Polytechnic, which later became UWE.
David has an MA in Historical Studies from Bristol Polytechnic in 1988 and a Masters in Education from the University of the West of England in 1994. He also has a PhD in Rural Policy.
David was formerly vice-chairman of Forest Green Rovers FC and continues to try to attend as many FGR matches as he can.
He lives in Stonehouse, Gloucestershire, is married to Anne, and has two daughters and two sons.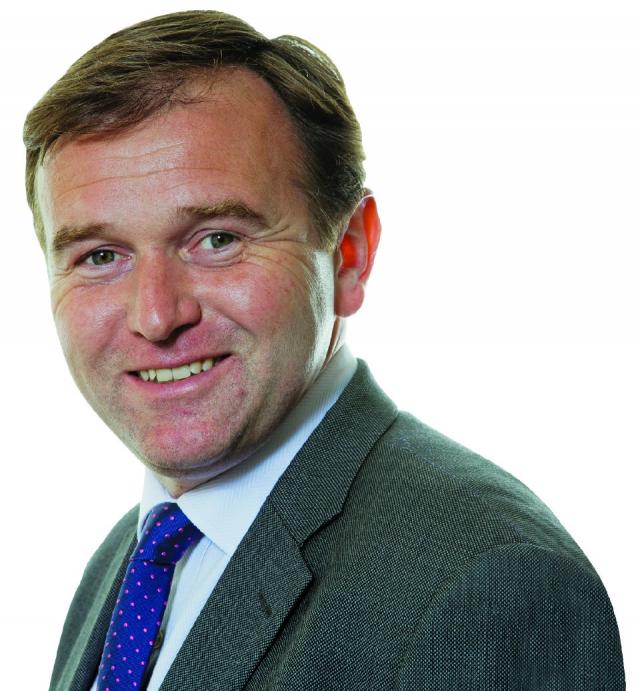 George Eustice MP
Minister of State, Department for Environment, Food and Rural Affairs
After a time working in the family farming business, he gained nine years political campaign experience with the Conservative Party, and was Head of Press under Michael Howard between 2003 and the 2005 General  Election. He was David Cameron's Press Secretary from June 2005 until the end of 2007.  He was elected as MP for Camborne, Redruth and Hayle in May 2010 and has championed economic regeneration in Cornwall. In April 2013 he was appointed onto the Downing Street Policy Board, with responsibility for Energy and the Environment, Food and Rural Affairs. Whilst with the Board he presented a variety of new policy ideas, including methods of water pricing reform. He was appointed Parliamentary Under -Secretary of State for DEFRA and was promoted to Minister of State in May 2015.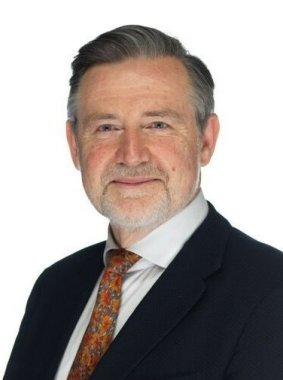 Barry Gardiner MP
Shadow Secretary of State for International Trade & Climate Change
Barry Gardiner MP is the UK Official Opposition Shadow Secretary of State for International Trade and Shadow Minister for International Climate Change. Under previous Labour governments, Barry served as the Minister for Competitiveness in the Department of Trade & Industry, the Minister for Biodiversity, as well as a Direct Rule Minister in the Northern Ireland Office. Barry served on Labour's front bench as the Shadow Minister for the Natural Environment and Fisheries and Shadow Minister for Energy and Climate Change before he was appointed to the Shadow Cabinet in June 2016 in his current position.
Barry is currently the Vice-President for Europe on the board of the Global Legislators Organisation for a Balanced Environment.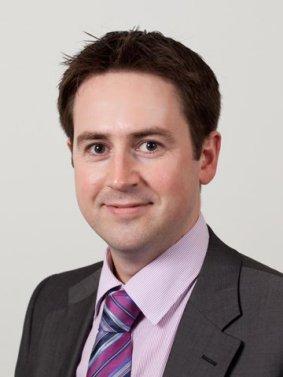 Professor Brendan Gilmore
Chair of Pharmaceutical Microbiology, Queen's University Belfast
Professor Brendan Gilmore leads the Biofilm Research Group. His research is focused on understanding the processes which govern bacterial biofilm formation and tolerance to antibiotics, and the discovery of novel antimicrobial, anti-biofilm and disinfectant agents. He has published over 100 papers, is editor of the textbook 'Hugo & Russell's Pharmaceutical Microbiology' and was a member of the Wellcome Trust/Department of Health Working Party on Alternatives to Antibiotics (A2A). He was awarded the 2013 Royal Pharmaceutical Society Science Award for contributions to pharmaceutical microbiology and biofilm control and was the recipient of the Society for Applied Microbiology's WH Pierce Prize 2017, for substantial contribution to the science of applied microbiology. He is the principle investigator on a >£1M  BBSRC-SFI grant ('EnvironSafe'), a major research programme aimed at translation of cold plasma technology for controlling microbiological and chemical risks in the food chain, and is the director of the recently-established Innovate  UK/Centre of Innovation Excellence in Livestock (CIEL)-funded Centre for Plasmas in Agriculture  ('AgriPlas') at the Institute for Global Food Security (IGFS) at Queen's University Belfast.
ROFESSOR BRENDAN GILMORE, Chair of Pharmaceutical Microbiology, Queen's University Belfast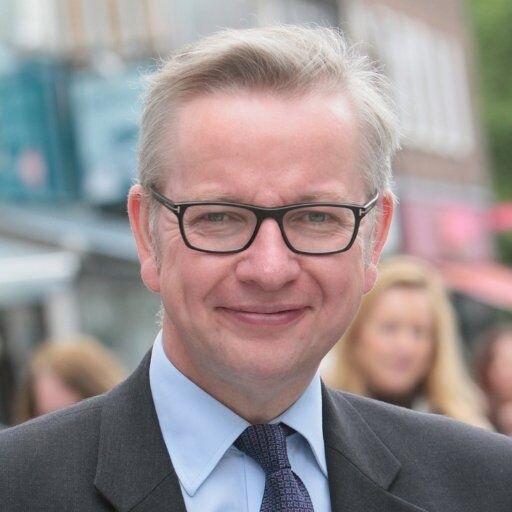 Rt Hon Michael Gove MP
Secretary of State for Environment, Food and Rural Affairs
The Rt Hon Michael Gove MP was elected Conservative MP for Surrey Heath in 2005. Educated at Lady Margaret Hall, Oxford University; Michael became a journalist after leaving university, working as a reporter for The Press and Journal in Aberdeen, a researcher and reporter at Scottish Television and a reporter for BBC Television. He was later Assistant Editor of The Times. Michael was Shadow Housing Minister from 2005 to 2007 and Shadow Secretary of State for Children, Schools and Families from 2007 to 2010. He served as Secretary of State for Education from May 2010 until July 2014. From July 2014 to May 2015, he served as Government Chief Whip and Parliamentary Secretary to the Treasury. Michael also served as Lord Chancellor and Secretary of State for Justice from May 2015 until July 2016. Michael was appointed Secretary of State for Environment, Food and Rural Affairs in June 2017.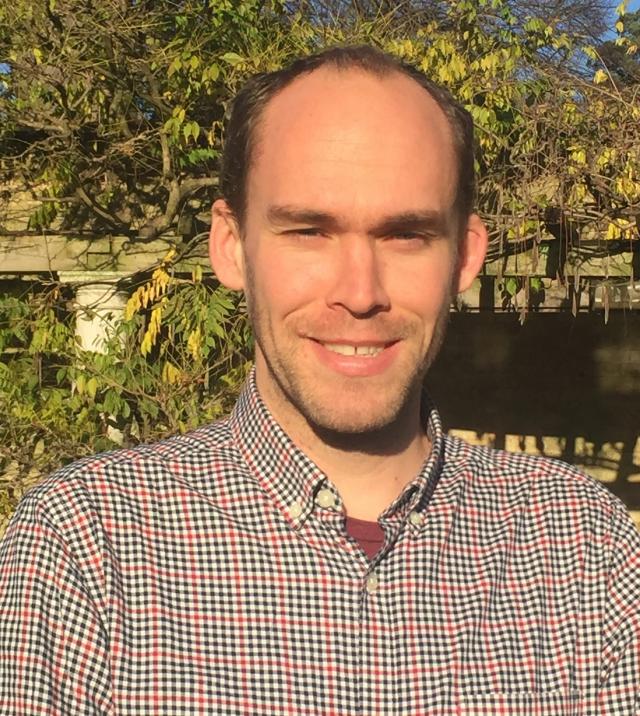 Tom Lancaster
Principal Policy Officer for agriculture, RSPB
Tom is a Principal Policy Officer for agriculture at the RSPB, and leads their work on post-Brexit agriculture and land management policy, as well as their input to the implementation of the Common Agricultural Policy and current agri-environment schemes in England. He is vice-chair of the Wildlife and Countryside Link agriculture working group, and has been at the RSPB working on these policy areas for the last seven years. As an organisation with a UK remit, RSPB policy advocacy involves close working and coordination across all four countries of the UK.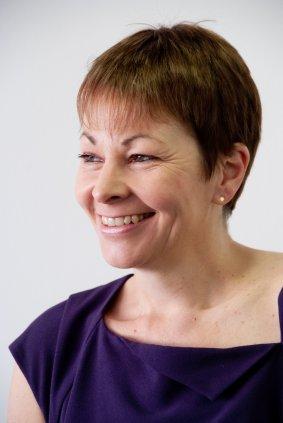 Caroline Lucas MP
Former leader of the Green Party
Caroline is former leader of the Green Party. She served as an MEP from 1999 until 2010 and as an Oxfordshire councillor previously. Caroline continues to be an active campaigner on a range of issues and has been voted the UK's most ethical politician in 2007, 2009 and 2010 by readers of the Observer. She is also in the Environment Agency's Top 100 Eco-Heroes of all time. She is a Co-Chair of the All-Party Parliamentary Groups on Fuel Poverty and Energy Efficiency and Democratic Participation, and Deputy Chair of the All Party Parliamentary Group on Renewable and Sustainable Energy. 
She is also Vice Chair of the All-Party Parliamentary Groups on Better Brexit for Young People, Choice at the End of Life, Drug Policy Reform, EU Relations, European Citizenship Rights, Food Waste, Land Value Capture, Proportional Representation, Pubs, Refugees, Sixth Form Colleges, State Pension Inequality for Women, Students, Visitors' Economy and West Papua.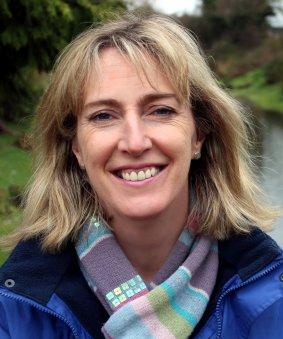 Hilary McGrady
Director-General, the National Trust
Hilary became Director-General of the National Trust in 2018. Hilary has worked for the Trust since 2006 when she joined as Regional Director for Northern Ireland. She later became Regional Director for Wales and the London & South East region and in 2014 was appointed Chief Operating Officer, leading the Operations & Consultancy teams.
Originally trained in graphic design, Hilary's career path started in the drinks industry in brand and marketing. In 1998 she moved to become Director of a national arts charity and was seconded in 2002 to become CEO of Belfast's bid to become European Capital of Culture.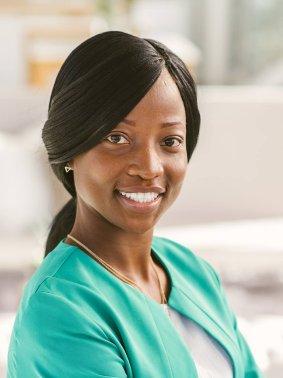 Nyasha Mudukuti
Zimbabwean farmer
Zimbabwean farmer Nyasha Mudukuti is a graduate MasterCard Foundation scholar at Michigan State University majoring in Plant breeding, Genetics and Biotechnology. She served as the 2016 AGCO Africa Ambassador, advocating for agricultural reforms across the African continent, and was selected to participate at the 2014 Borlaug-dialogue on "Drought and Disease Tolerant crops on food security" at the 2014 World Food Prize, USA. She is a member of the Global Farmers Network under Truth about Trade and Technology, and blogs with the @World_Farmers, sharing innovative agricultural technologies across the continent. She wants her nation to see the importance of biotechnology in agriculture and use it to improve the livelihoods of smallholder farmers.
Nyasha Mudukuti, Zimbabwean Farmer
Guy Smith
NFU Deputy President
Guy farms a mixed and diversified family farm in north-east Essex.
He served for eight years on NFU Council as the Essex delegate. Other NFU
positions include four years as a member of the Governance Board and six years as
Chair of the NFU Communications Group.
In the past Guy has served on the boards of FACE (Farming and Countryside
Education), HGCA (Home Grown Cereals Authority) and Landskills New Entrants
Committee. He is a founder of the Essex Schools Food and Farming Day.
Guy is a Fellow of the Royal Agricultural Society and recipient of an Honorary
Doctorate for services to Agriculture from Essex University.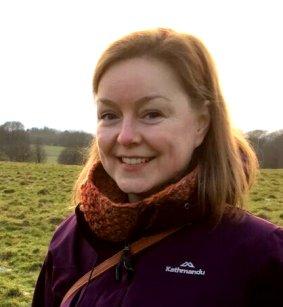 Dr Kate Pressland
Programme Manager, Innovative Farmers
Kate joined the Soil Association in 2013 as Research Manager on the Duchy Future Farming Programme, after becoming the Programme Manager for Innovative Farmers in 2017.  Kate is responsible for leading Innovative Farmers, a farmer-led research network run by Soil Association, in partnership with LEAF, Innovation for Agriculture and Organic Research Centre. She works closely with farmers, advisors and scientists to develop on-farm trials on increasing agricultural sustainability and resilience. She manages the relationships with industry and funding sponsors and oversees the programme's grant scheme. Kate is also on the Strategic Management Team of Scotland's Rural Innovative Support Service which launched in February 2018. This Scottish Government-funded initiative helps stimulate farmer-led innovation and collaboration across Scotland's food and farming sectors.  
She has a PhD in agricultural ecology and 13 years' experience delivering applied projects with producers, public bodies and farming organisations on sustainable land management.
Dr Kate Pressland, Programme Manager, Innovative Farmers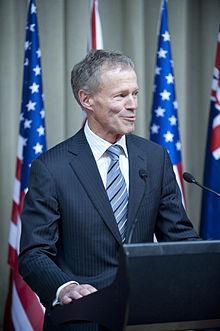 Sir Lockwood Smith
New Zealand farmer, former politician and former High Commissioner to the UK
Farmer, former New Zealand agriculture and trade minister, and former High Commissioner to the UK until 2017, Sir Lockwood Smith was in post in London when Brexit was voted. He has a wealth of experience, not only in farming and in New Zealand's political environment, but on the world stage in international trade negotiations. He will be talking about the lessons that can be learned from New Zealand and what opportunities there are for the UK beyond Brexit.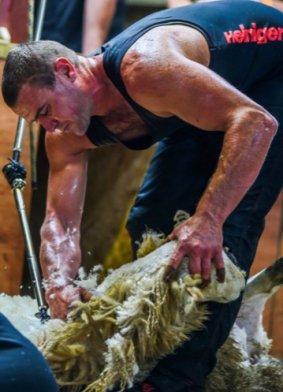 Matthew Smith
Sheep and Red Deer farmer, North Cornwall
Matt is a passionate Sheep and Red Deer farmer from North Cornwall. He was born in New Zealand and grew up on a sheep and cattle farm in the North Island.  At a young age Matt learnt to shear, starting his professional career at the age of 17, collecting many accolades along the way, including two World Records. During 14 years of travelling the world he gained an understanding of how farming practices differ around the globe, observing how the economic and environmental climates affect different agricultural systems.
In 2014 Matt settled in Cornwall with his wife Pip and they took on the family farm which has been in Pip's family since 1703, implementing many of the practices Matt experienced on his travels. The farm is currently running 330 Red Deer breeding hinds, plus followers and 1100 NZ Romney breeding ewes on 150ha.  In 2017 Matt and Pip won the Farmers Weekly Sheep Farmer of the Year.
The Red Deer have brought their own challenges, requiring a large amount of investment in fencing and handling facilities. They have recently embarked on an AI breeding programme to improve genetics and have taken the first steps to securing their own market for their produce. 
Matthew Smith, North Cornwall Sheep & Red Deer Farmer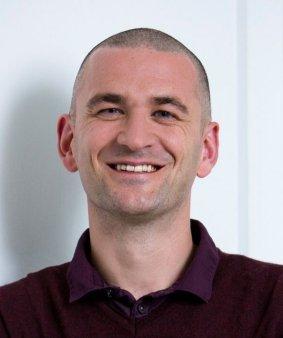 Dr Matthew Smith
Director of Business Development, Microsoft UK
Matthew aims to enable anyone and everyone to get actual real value from the better use of analytics over data. He does this for all industries and application areas at Microsoft, but has a passion for enabling UK agriculture, and the UK environment more generally, to transform for the better as a result of better use of analytics. His background is in research and conservation: he worked on laying the modern foundations for how we can go about building transformative predictive models of biological systems, resulting in 75 peer-reviewed scientific articles and the world's first fully data-constrained global carbon model. This combines biological understanding, machine learning and data.  Before that he worked to save species in the wild for the Royal Botanic Gardens, Kew and holds a BSc in Ecology and a PhD in Applied Mathematics (applied to ecology).
Dr Matthew Smith, Director of Business Development, Microsoft UK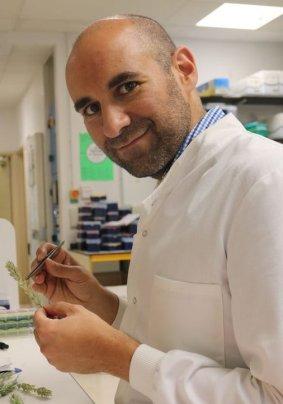 Professor Cristobal Uauy
Project Leader in wheat genetics and genomics, John Innes Centre
Cristobal's programme focuses on using genetics and genomics to improve both yield and quality components in wheat. His lab uses molecular genetic approaches to identify genes involved in wheat productivity traits and enhance the translation of this knowledge into improved varieties for industry and consumers. His lab also develops open-access tools and resources to enhance scientific discovery. Cristobal's work has been recognised as the most outstanding PhD dissertation in Biological and Life Sciences in the US and Canada (2007), the Bayer Foundation Early Excellence in Science Award (2012), the Society of Experimental Biology President's Medal (2014) and the Royal Agricultural Society of England Research Medal (2017). He  studied Agronomy in Chile and holds a PhD in Genetics from the University of California, Davis.
PROFESSOR CRISTOBAL UAUY, Project Leader in wheat genetics and genomics, John Innes Centre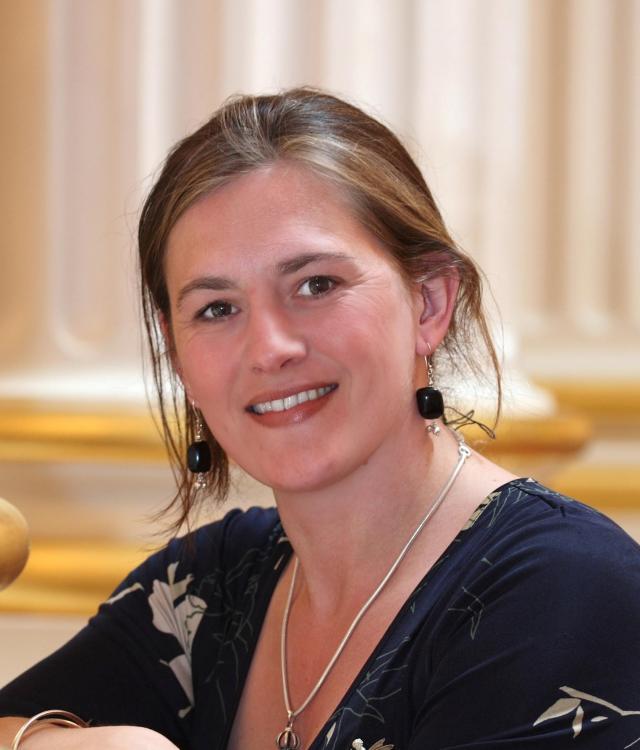 Claire Urry
Executive Director, China-Britain Business Council (CBBC)
Claire is a member of the senior management team at CBBC with responsibility for CBBC's strategic UK relationships and corporate membership programme. She has been responsible for CBBC's agriculture, food and drink sector work for the last 14 years. A Mandarin speaker, she graduated from Leeds University in 1991 with a joint honours degree in Chinese and Portuguese. She first visited China in 1988 whilst studying at Fudan University in Shanghai and has been actively involved in doing business with China for the last 24 years.
Prior to joining CBBC, she worked for British Sugar and a Chinese tour operator. In addition to her role at CBBC, Claire is also the co-owner and director of her family's farming and agricultural contracting business in Lincolnshire.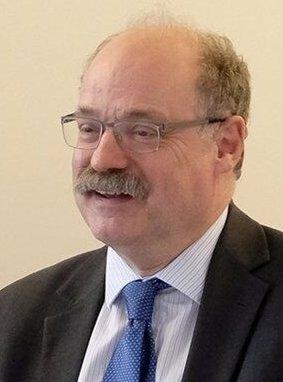 Professor Sir Mark Walport
CEO, Research and Innovation (UKRI)
Formerly Government Chief Scientific Adviser (GCSA), Professor Sir Mark Walport is Chief Executive of the newly formed UK Research and Innovation (UKRI). UKRI is responsible for the public funding of research and innovation with a £6bn budget. Prior to his role as GCSA, Sir Mark was Professor of Medicine and Head of the Division of Medicine at Imperial College London before becoming Director of the Wellcome Trust until 2013. He received a knighthood in the 2009 New Year Honours list for services to medical research and was elected a Fellow of The Royal Society in 2011.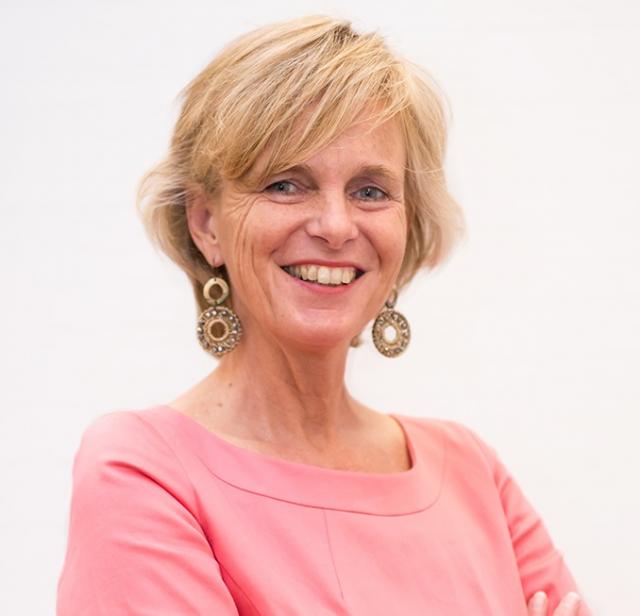 Minke van Wingerden
Partner, Beladon, The Netherlands
Minke van Wingerden is a partner in the Dutch property company, Beladon, which  is launching the world's first "floating farm" in the Port of Rotterdam. The Floating Farm is a stable  production farm producing daily fresh dairy products, but it is also a high-tech living lab where research in to better food production process, waste and water treatment is carried out with several technology partners.
Minke van Wingerden  was raised in Friesland in a rural environment. Her interests and profession lie in the field of nutrition, pioneering and networks with an intrinsic drive to connect city and countryside and research future food systems.
Minke van Wingerden, Beladon, The Netherlands (Floating Farm)