The Oxford Farming Conference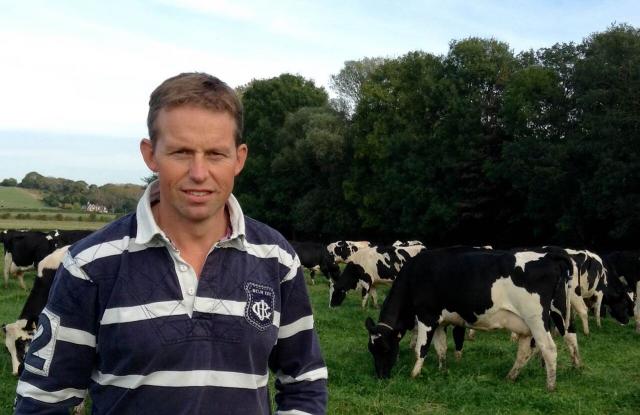 Wil Armitage
Organic and conventional Dairy Farmer
Organic and conventional Dairy Farmer managing three units in Leicestershire and Rutland. Brought up on a hill farm on Exmoor, Wil initially built his profile showing dairy cattle resulting in a managers job at Keythorpe Lakes Farm with the remit to have the highest yielding herd in the UK and win the Gold Cup. These were both achieved twice in the mid- nineties. The pedigree Lyons herd was sold, and in 2004 Wil went into partnership with Peter Dixon Smith. A critical look at the business then resulted in a conversion to organic in 2005. With excellent profits achieved in 2008 the dairy unit was expanded and a dry stock farm purchased in partnership in 2011. However, forage yields started to plateau, organic margins came under pressure and Wil questioned his organic future so applied for a Nuffield Scholarship. The conclusion of his study was that those farmers who cared and nurtured their biological soils had healthier animals, crops and bank balances and as a result Wil is working hard to implement his finding on farm and has converted the dry stock farm to an organic dairy farm producing milk for America.
Livestock's Vital role in Soil Regeneration above and below ground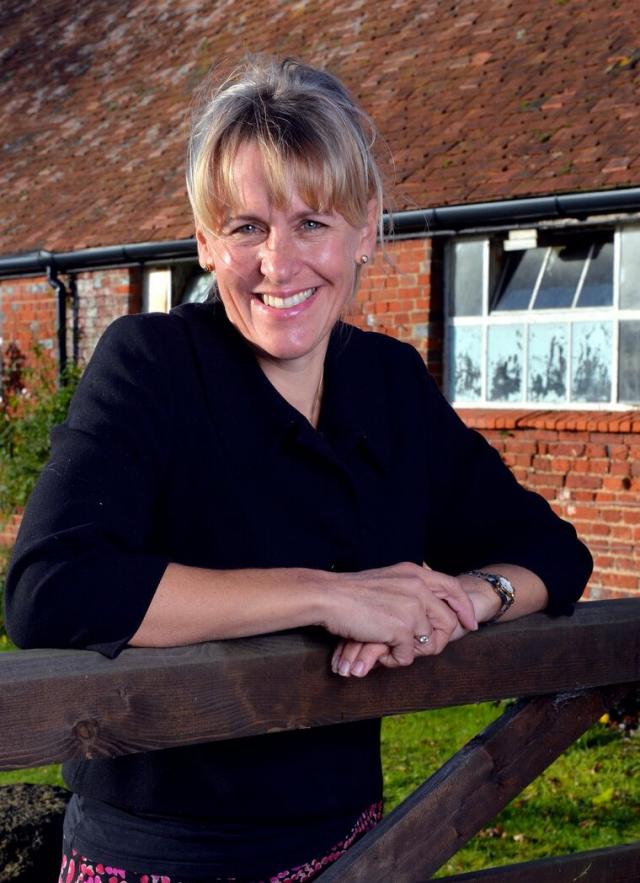 Minette Batters
Deputy President of the NFU
Minette built her farming business from nothing to over 300 head of stock. With a herd of pedigree Hereford cattle running alongside a herd of 100 Simmental cross suckler cows, she specialises in selling premium store cattle. She runs a diversified mixed farming business that includes horse livery, a wedding and corporate events venue and a catering business specialising in home grown produce, and now employs two full time and up to 20 part time staff. She is co founder of campaigning initiative 'Ladies in Beef' and the 'Great British Beef Week'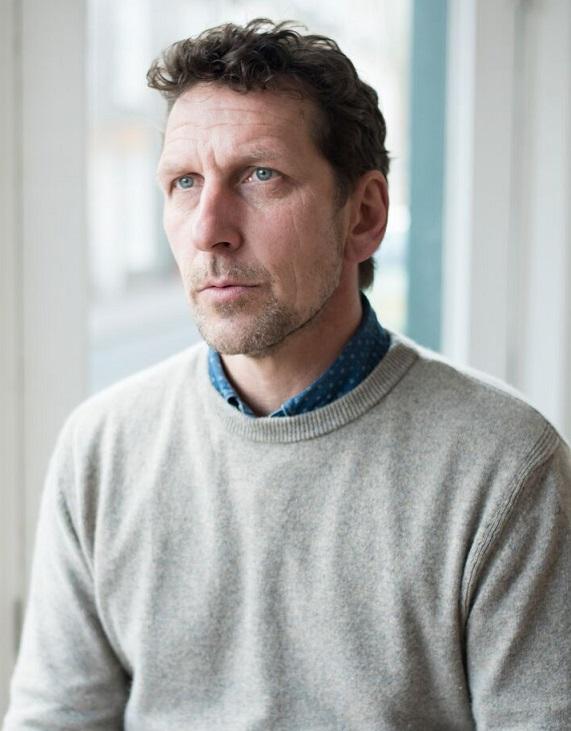 Konrad Brits
Founder and CEO of Falcon Coffees
Falcon Coffees, a UK-based green coffee trading company, is a for profit-business focussed on social impact. Falcon builds Collaborative Supply Chains between rural coffee farmers in Africa and Latin America and roasting companies around the world.  These supply chains create access to finance, risk management, training and world markets for communities made vulnerable through poverty and isolation. Konrad has served on the Fairtrade Global Product Advisory Council, as a reviewer for the Gates Foundation and is on the Advisory Council for the Sustainable Coffee Challenge
PROFITING FROM SUSTAINABILITY: THE COFFEE CASE STUDY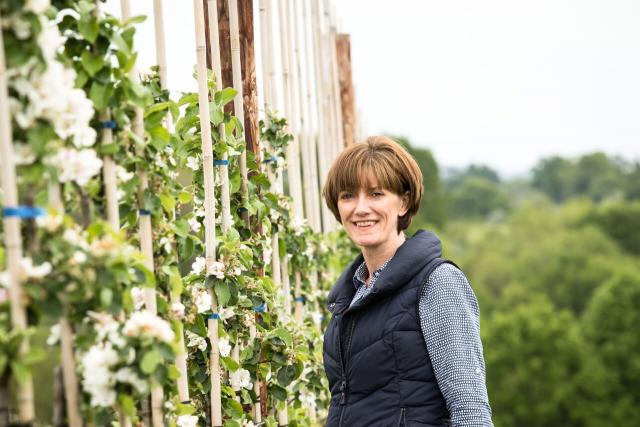 Alison Capper
Farmer & Chairman of the NFU's National Horticulture Board
In partnership at Stocks Farm, Suckley, Worcestershire with her husband Richard and his father Mark, the Cappers are horticulturists that specialise in growing hops and apples. They farm 82 hectares of top fruit (dessert & cider apples) and hops. Ali's former career was in Advertising & Marketing, running an agency that was sold to WPP in 2001. Today, in addition to numerous roles at the farm, her work includes various work on the boards of the British Hop Association and Wye Hops; the Hop Industry Committee; the Norton Cider Growers Association and as Chairman of the NFU's National Horticulture Board;. Ali is a Trustee of FACE (Farming & Countryside Education) and The Nuffield Farming Scholarships Trust. As a Nuffield Scholar Ali reported in November 2014 on the The export of Great British Hops and niche Apple varieties.
How does a farm business exploit a world market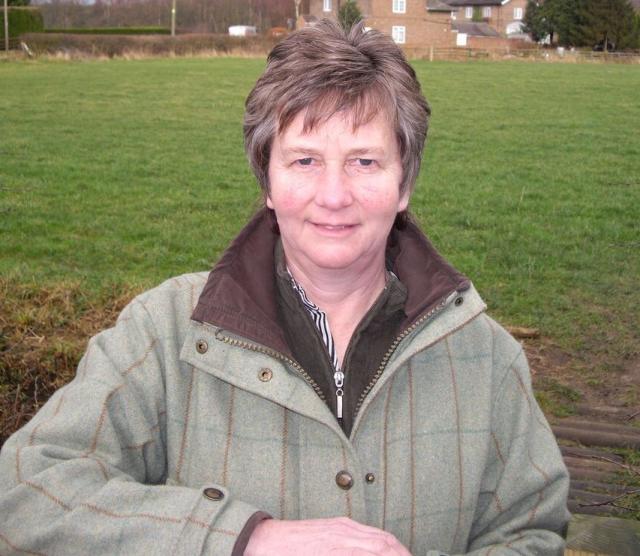 Rosey Dunn
Farmer
Rosey is a first generation farmer based just outside York. The mixed farm has a sheep flock, beef herd, and arable and contract work totalling 300 ha. Rosey is married to Alisdair and has one son James. She is passionate about the farming industry, and has been one of the North East region's leading female voices in the industry.  After many years she has recently stepped down as the elected NE Regional board chairman for the National Farmers'Union and also from the Governance Board of the NFU nationally. Rosey is a Governor of Bishop Burton College in East Yorkshire.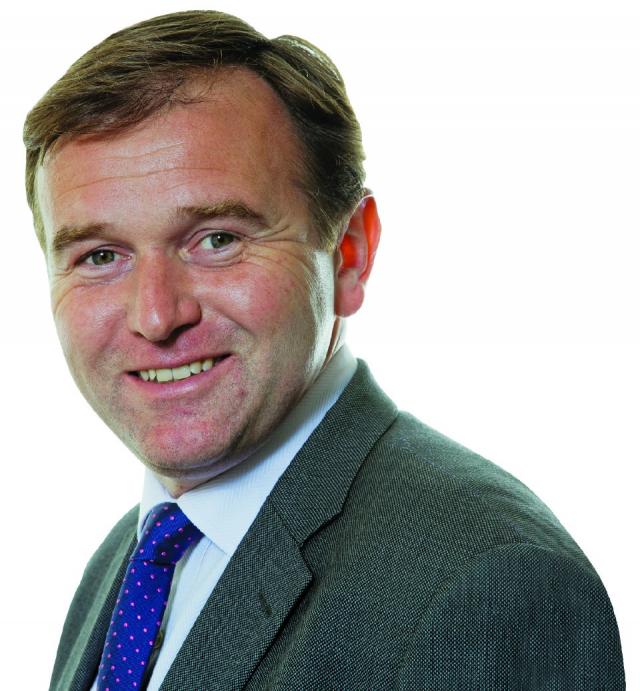 George Eustice MP
Minister of State, Defra
After a time working in the family farming business, he  gained nine years political campaign experience with the Conservative Party, and was Head of Press under Michael Howard between 2003 and the 2005 General  Election. He was David Cameron's Press Secretary from June 2005 until the end of 2007.  He was elected as MP for Camborne, Redruth and Hayle in May 2010 and has championed economic regeneration in Cornwall.In April 2013 he was appointed onto the Downing Street Policy Board, with responsibility for Energy and the Environment, Foo d and Rural Affairs. Whilst with  the Board he presented a variety of new policy ideas, including  methods of water pricing reform. In October he was appointed Parliamentary Under -Secretary of State for DEFRA and was promoted to Minister of State in May 2015.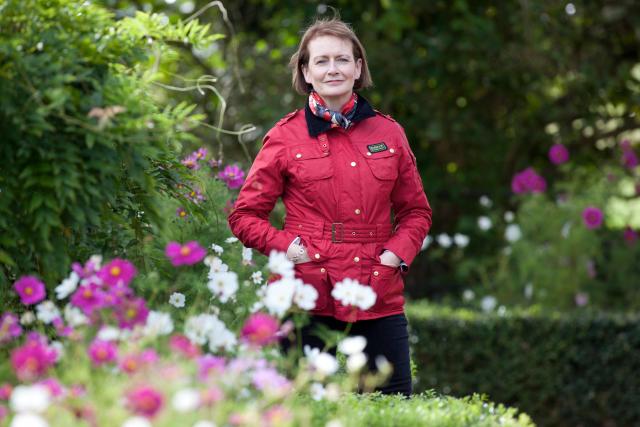 Dame Helen Ghosh
Director-General of the National Trust
In late 2012, Helen moved to become Director-General of the National Trust from the Civil Service, where she worked in a wide range of government departments, including seven years as a Permanent Secretary in two departments, Defra and the Home Office.  Since joining the Trust, Helen's interest in history, people and places, and her commitment to the environment have come together.  Helen has overseen an ambitious program of work, including leading the development of the Trust's 10-year strategy, Playing Our Part, and committing £2 million a week to the conservation of our landscapes, houses and coastline.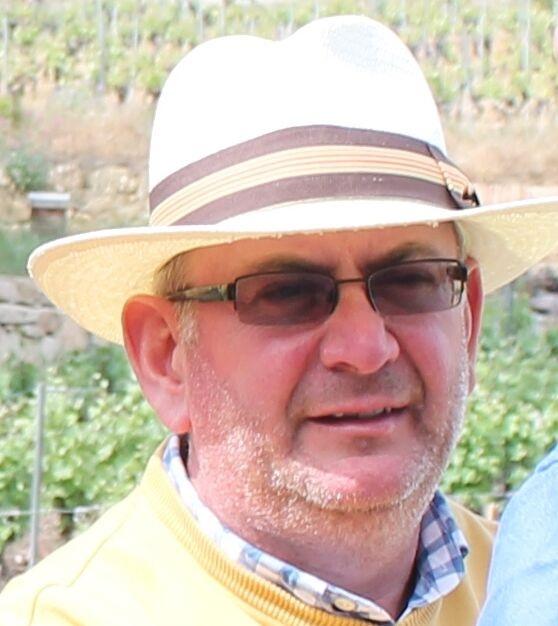 John Geraghty
Agricultural consultant
John Geraghty began working in agricultural research and development in west Africa in 1995. He subsequently worked in emergency food operations with the World Food Programme in southern Africa. A Nuffield Farming Scholarship (2003) award enabled him to study developments in no-tillage systems throughout South America. He is a visiting lecturer with the Waterford Institute of Technology and University College Dublin in crop production systems, invasive weed management and sustainable climate resilient agriculture. He has been keynote speaker at national and international conferences on topics related to agriculture and the environment. Currently based in Ireland he works as an agricultural consultant and for nearly 20 years now has been a consistent supporter of Conservation Agriculture (CA) adoption in Ireland, Europe and Africa
The Soil Renaissance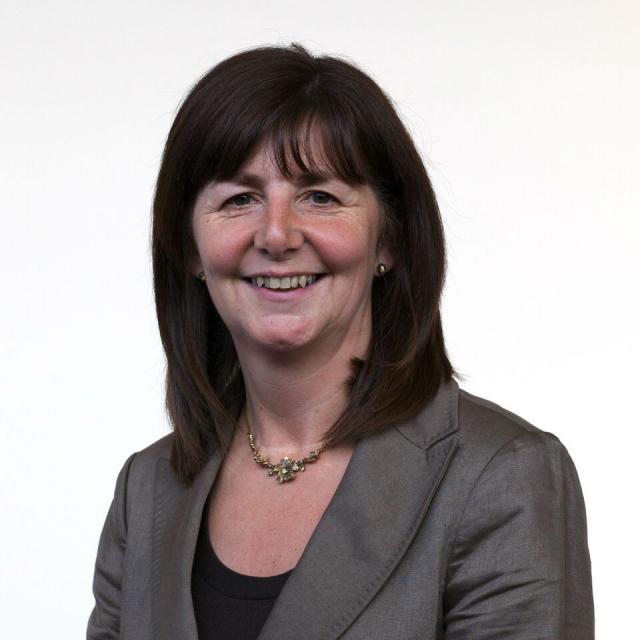 Lesley Griffiths AM
Cabinet Secretary for Environment and Rural Affairs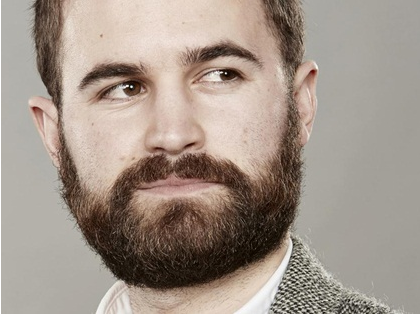 Jack Hamilton
Mash Direct
A sixth generation son of the soil, Jack grew up on the County Down family farm that would diversify to become Mash Direct in 2004.  Mash Direct has since grown from a humble family farm delivering mashed potato to one local retailer into the brand leader in the prepped vegetables category in the UK and Ireland as well as exporting to the USA, UAE and Bahrain.  Jack has been named Top New Talent by The Grocer as well as being presented with the Future Leader Award by the Northern Ireland Food and Drink Association. 
Potatoes in the Desert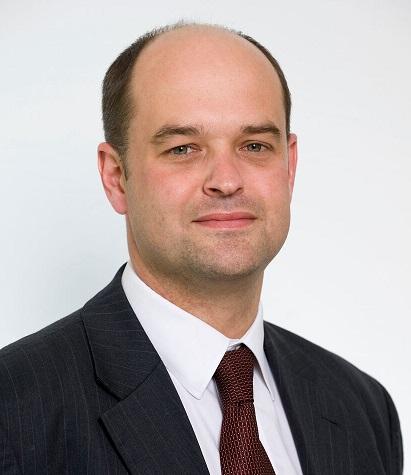 Tom Hind
Chief Strategy Officer at the Agricultural and Horticultural Development Board (AHDB)
Tom Hind is responsible for developing the organisation's strategy to help farmers and growers succeed. Tom spent over 15 years at the NFU working in a range of roles including Head of Economics, Corporate Affairs Director and leading the UK NFU's lobbying efforts in Brussels. Before joining AHDB Tom held the position of Agriculture Director at Tesco. Married to Sara, Tom was brought up in Sheffield working on his uncle's livestock farm. Tom enjoys cycling, fishing and walking. He holds a degree in politics and French from Warwick University.
The World is Your Market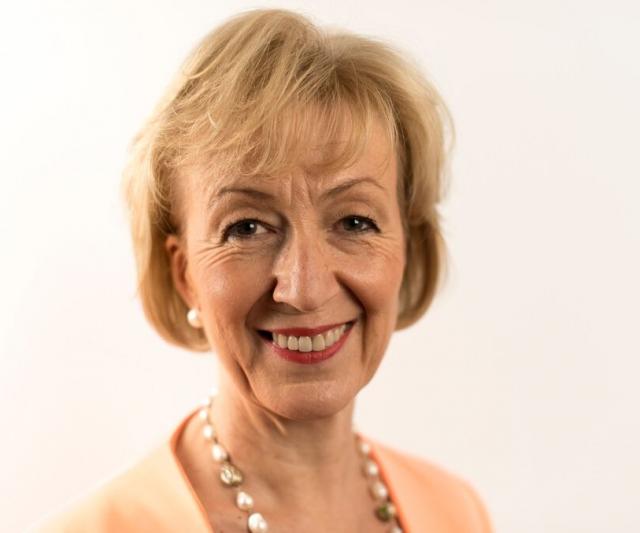 Rt Hon Andrea Leadsom
Secretary of State for Environment, Food and Rural Affairs
Andrea Leadsom was appointed Secretary of State for Environment, Food and Rural Affairs on 14 July 2016. She was elected as Conservative MP for South Northamptonshire in 2010.  After attending Tonbridge Girls Grammar School in Kent, Andrea went on to read political science at Warwick University.   Andrea worked in the banking and finance industry for 25 years, most recently as Head of Corporate Governance and Senior Investment Officer at Invesco Perpetual, one of the UK's largest retail fund managers.
Rt Hon Andrea Leadsom MP, Secretary of State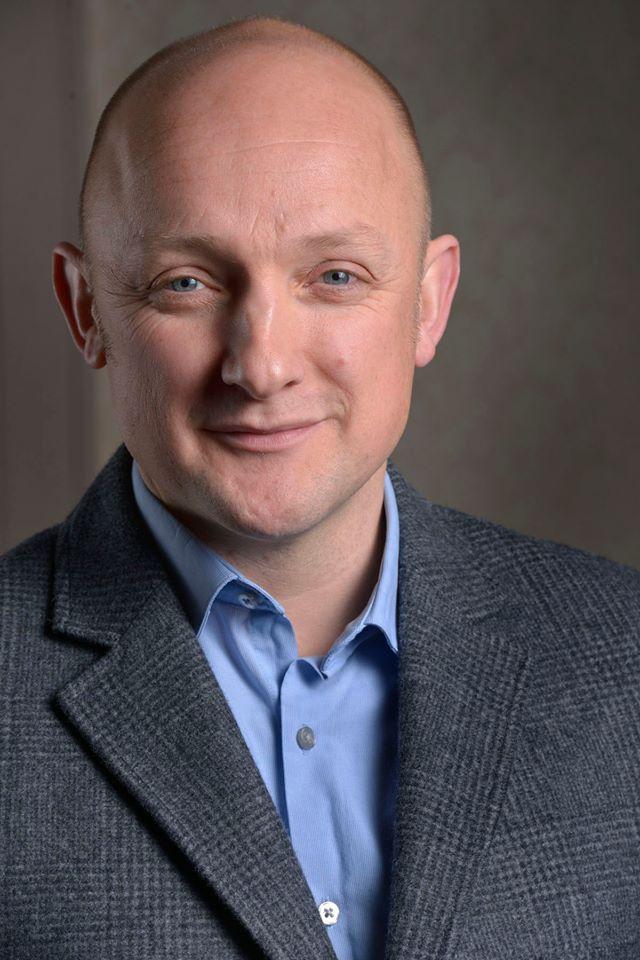 Calum Kerr MP
SNP Environment, Food and Rural Affairs
Calum Kerr is the MP for Berwickshire, Roxburgh, and Selkirk in the Scottish Borders. He is the Scottish National Party's Westminster spokesperson for Environment, Food and Rural Affairs. After graduating from the University of St Andrews, he worked as a consultant in the telecoms sector for over 20 years. Since then, he has taken up an additional front bench brief on digital and has been a prominent advocate of universal digital connectivity. He has campaigned extensively on improving mobile coverage and extending superfast broadband networks to rural communities in order to unlock the benefits of connectivity for the rural economy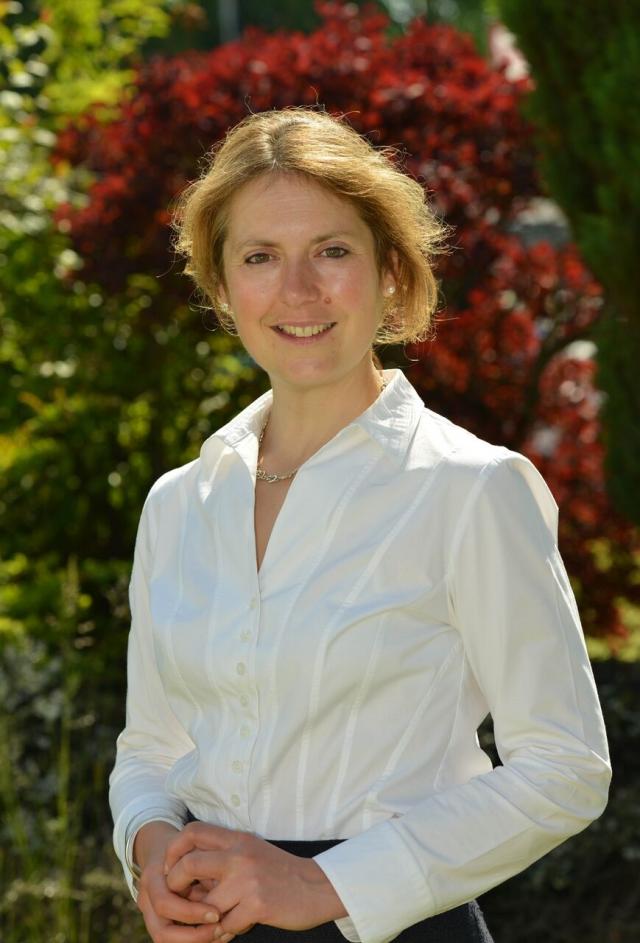 Sarah Mackie
Food sourcing expert
A local food sourcing expert, Sarah is delivering market growth for a portfolio of UK based food businesses combining this with farming on the family farm in Aberdeenshire.  A BSc Hons in Agriculture and Land Management and a Nuffield Scholarship led to selling & exporting for a local game dealer which in turn resulted in buying roles in beef and fish for one of the major multiples. A transformational period with Tesco from 2004 –2015 creating the first 'Local Buying' office in Scotland before heading up the regional offices across the UK followed.  Sarah's combination of knowledge across the food chain from grass roots to supermarket shelf has been invaluable to her success. 
From Field to Restaurant – the View from the Middleman Championing Local Food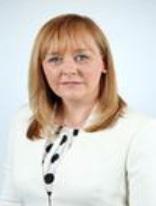 Michelle McIlveen MLA
Minister of Agriculture, Environment and Rural Affairs
Following the 2016 Assembly Election Michelle was appointed Minister for the newly formed Department of Agriculture, Environment and Rural Affairs (DAERA). This is  Michelle's  third  term  as  the  Assembly  Member  for  Strangford.   In  May  2015 she  was  appointed  as  Junior  Minister in  the Office  of  the First  Minister  and  deputy First  Minister  before  taking  on  the  role  of  Minister  for  Regional  Development  in September 2015. Before  entering  politics  Michelle  taught  history  and  politics  at  Grosvenor  Grammar School.  As  Minister  for  DAERA  Michelle  actively  works  for  and  supports  the  farming community of Northern Ireland  to drive forward the economic prosperity of the agri-food sector.
Lynsey Martin
Farmer/National Vice Chair for NFYFC
Lynsey is from Kent, she has a very small beef herd and very small flock of her own sheep on the family farm and separate to that business.  She utilises the permanent  pasture on what is now a predominantly arable farm, which would otherwise not be used. She also works for a small farm with a pedigree  herd of cattle and a pedigree flock of sheep, also a family farming business. Outside of work she absolutely loves her role as National Vice Chair for NFYFC,  if  possible even more than she loved her former role as the AGRI Chair last year.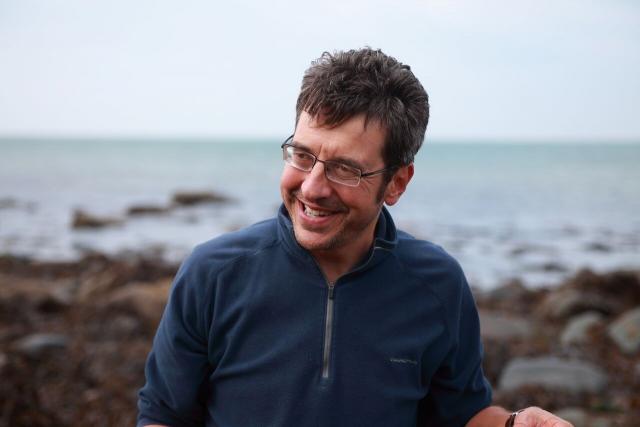 George Monbiot
Journalist and Environmental & Political Activist
George Monbiot divides his time between writing for The Guardian and pursuing a number of quixotic projects: generally writing obscure books and campaigning for lost causes. His latest book is How Did We Get into This Mess?
Matthew Naylor
Manging Director of Naylor Flowers Ltd
Naylor Flowers Ltd is a Lincolnshire-based company which grows over 40 million stems of British flowers for supermarkets. The business also produces pre-pack potatoes which are marketed through the Nene Potatoes co-operative. Matthew is a former Tesco Young Farmer of the Year and was a Nuffield Scholar in 2006. He writes a regular column for the Farmers Weekly and has travelled to Uganda, Tanzania and Kenya as a supporter of the work of Farm Africa.  He is a recent former director of LEAF and is a Mentor for the Princes Trust.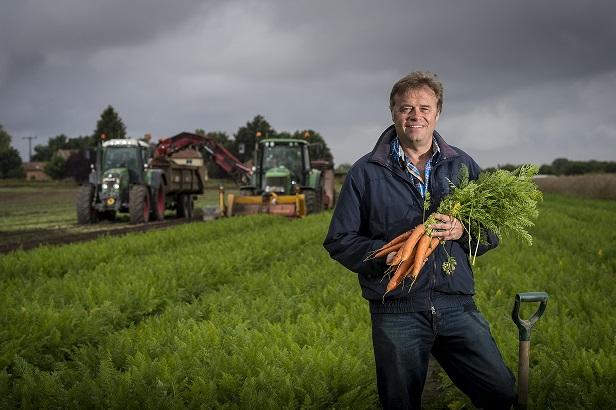 Guy Poskitt 
Farmer, M H Poskitt Ltd
Over the last 30 years M H Poskitt Ltd has been turned into a 6,000-acre owned and rented business with a turnover in excess of £30 million employing over 300 staff.  This has been achieved through expansion of a carrot growing and packing enterprise, and the investment in a prepared carrot plant.
Recent investment of over £2 million in the factory to further automate production and reduce labour has significantly improved efficiency. In 2016 the company built its own anaerobic digester. 
Guy has just finished a two-year roll with the NFU as national chairman for horticulture and potatoes and is currently vice chair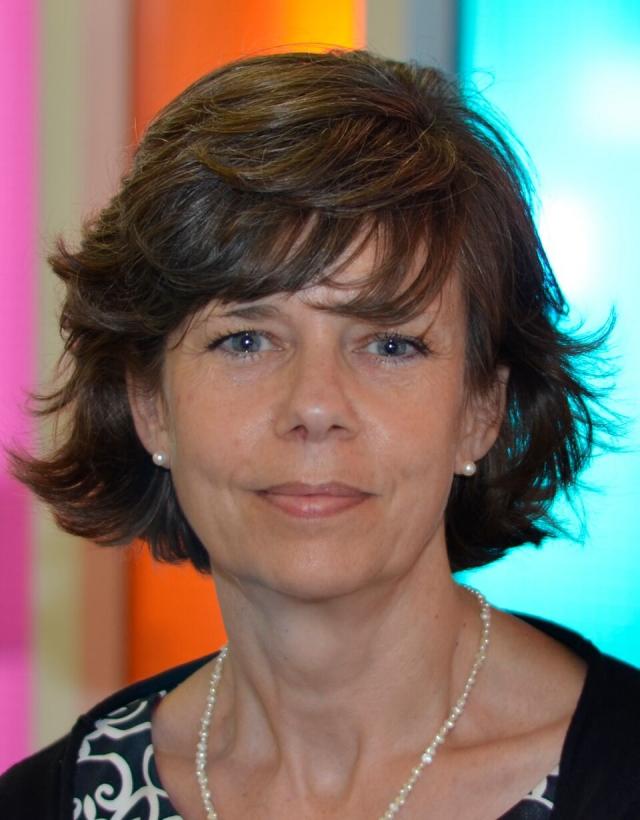 Professor Jane Rickson
Cranfield University
Jane Rickson is Professor of Soil Erosion and Conservation in the Soil and AgriFood Institute at Cranfield University. Jane has over 30 years research and teaching experience in soil and water engineering, specialising in soil degradation processes (such as soil erosion) and landmanagement. She has worked in the UK and overseas, with a range of clients, including farmers, land owners, retailers and policy makers.  Jane is a Fellow and President Elect of the Institution of AgriculturalEngineers (IAgriE). She is a Chartered Environmentalist, Fellow of the Higher Education Academy and a member of the Institute of Professional Soil Scientists.  
Saving our soils: what science has to offer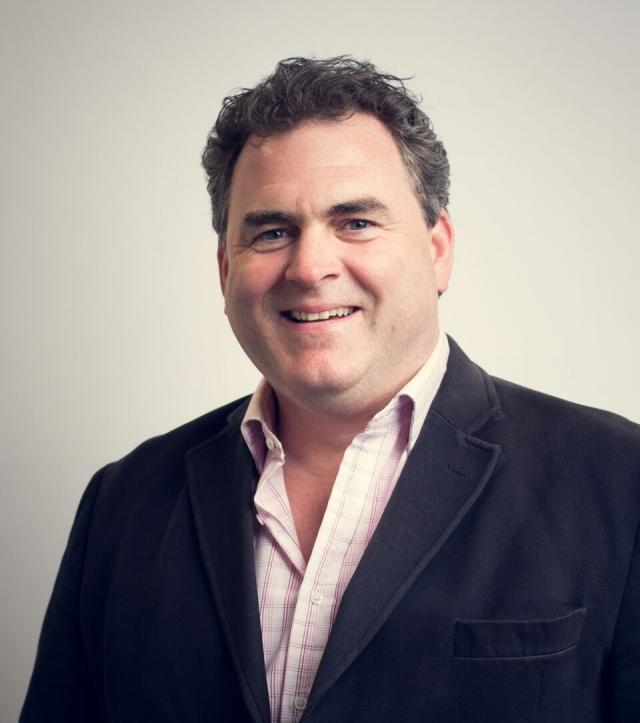 Simon Stenning
Executive Director at MCA
Simon leads the MCA business, delivering cutting edge news, opinion, insight, data and market intelligence to clients across the breadth of the UK eating and drinking out market. MCA brings together two leading specialist insight providers serving the eating and drinking out market, M&C Report and Allegra Foodservice.  Simon's background is in Operations and Marketing within Hospitality and Foodservice. His career has spanned running hotels with Forte, working with Pret A Manger in the late nineties, and then with Compass as Retail Development Director. He started working with the Allegra business over 8 years ago. 
The UK Foodservice Market – The complexity, the trends, and the opportunities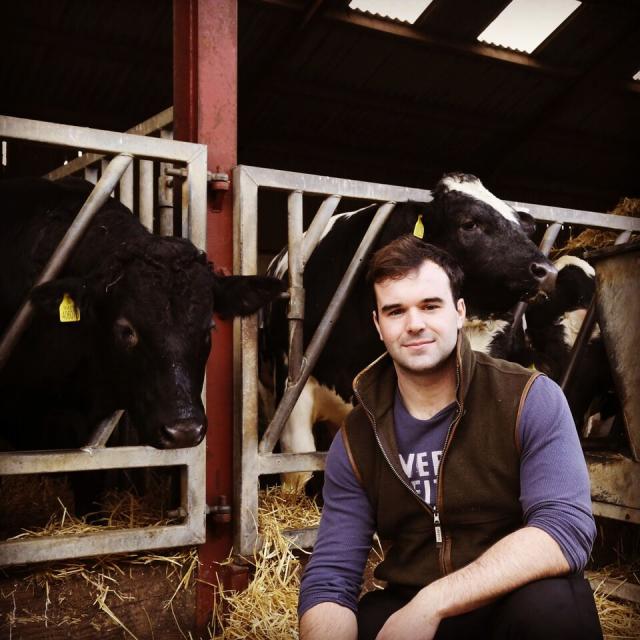 Jack Stilwell
Beef Farmer
Jack is a beef farmer across Hampshire and West Sussex. A big part of scaling his business upon leaving university revolved around a crowd funding campaign, and a significant part of promoting his project relied on online marketing and publicity via social media, namely through the use of his website, Instagram and twitter accounts. His business has continued to grow and he currently has around 500 beef cattle, as a result of building his website and social media channels, he has now launched a media company 'Rural Media Solutions'. All of this however wouldn't have been possible without the love, help and support of my family, vital to my business.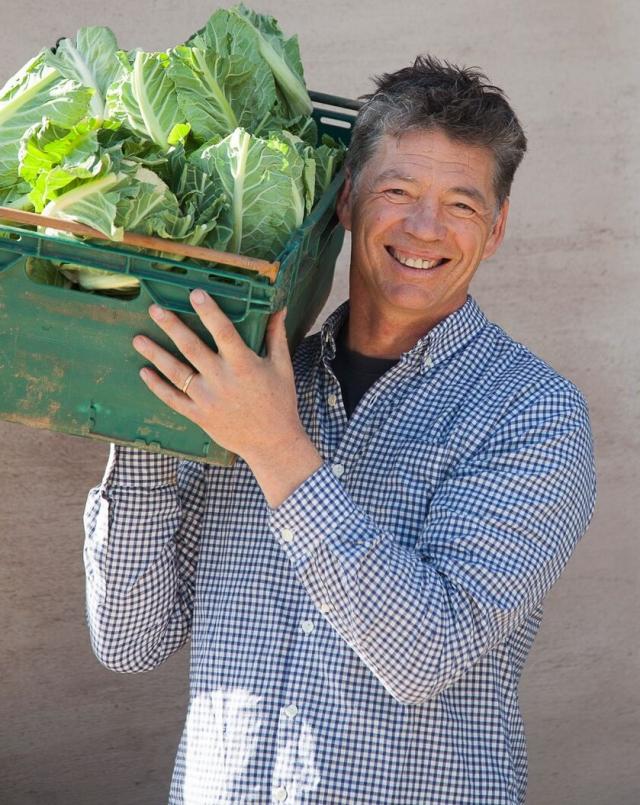 Guy Watson
Farmer and founder of Riverford
Guy Watson started growing organic vegetables in a field on his fathers farm in 1987. In 1993 he was delivering the first of his veg boxes from the back of his old 2CV to 30 local homes. Today, there are four Riverford sister farms in the UK, which together deliver to around 47,000 homes a week. Making sure that farmers get a fair deal is hugely important to Guy, as well as looking after the environment in every aspect of the business; from farming to production and distribution. Guy built Riverford on the belief in good food, good farming and good business.  
Trying to be useful